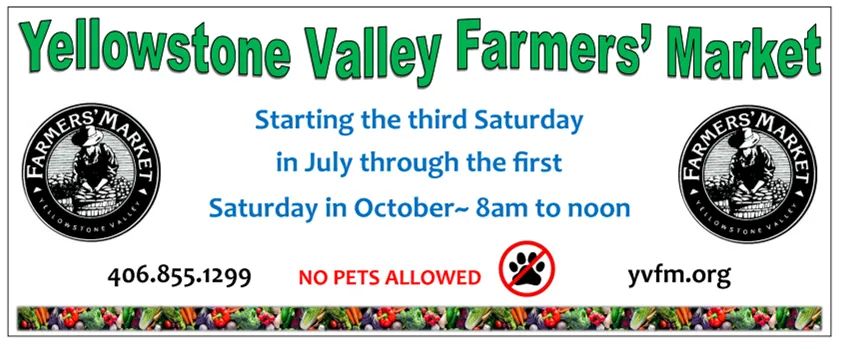 Yellowstone Valley Farmers Market 2021
This Saturday begins one of Billings' best summer traditions: The Yellowstone Valley Farmers Market in the heart of Downtown!
Every Saturday morning for 12 weeks, you can head downtown for wonderful local produce, delicious baked goods, beautiful plants and flowers, and an overall wonderful time involving music, conversation, and the unique lively feeling that summer brings with its bountifulness.
The market's mission? "To operate a world class Farmers Market that contributes to the success of local food growers and producers, and create a vibrant community gathering." Considering the Yellowstone Valley Farmers Market was founded in 1985 by a group of local residents who wanted a place for local farmers and growers to display and sell their products, and some of the original vendors from 36 years ago are still at the market, we feel confident in saying they have succeeded. They take special pride in offering produce and food exclusively, and are an organization that has come together by the same deep seeded desire to offer their very own home-grown products for everyone to enjoy. They strive to keep the market at a 50:50 ratio of growers: food vendors. However, this has changed substantially over the years due to the decrease in growers. They cater to the local vendors in Yellowstone County by allowing surrounding areas to take part if there isn't a similar vendor already.
Attending the market is free, so even if you only browse while enjoying a morning walk, it is well worth your time. We hope you enjoy the market as much as we enjoy it with the environment; the people; and all the fabulous vegetables, fruit, snacks, meat products, goodies, and hot & ready-to-eat foods like egg rolls and crepes. Oh, how we missed this last year!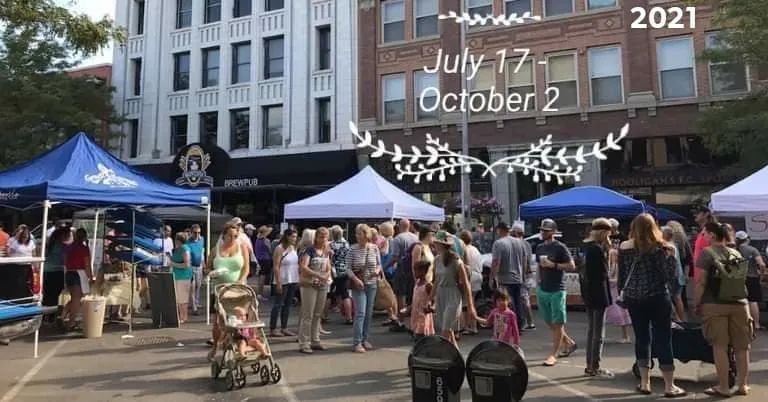 General Information:
Every Saturday from July 17th - October 2nd
8:00am - 12:00pm
Downtown at the intersection of 2nd Avenue N & N Broadway (under Skypoint)
Pet Policy: "We at the Yellowstone Valley Farmers' Market love our furry friends! However, because we are a food based market, we cannot allow pets in the market area, with the exception of service animals, for the safety of our consumers."
Parking: Downtown public parking (where the parking meters are on the streets and special designated lots) is free on the weekends. But please be aware of businesses with special postings about parking, and understand that everyone has to park a little ways away from the set-up so that there is plenty of room for vendors and pedestrians to move around.
For more information, Click Here.