9 Winter Activities You Can Do with Kids
this was originally posted in January 2017 and has been updated for accuracy
It's Cold but You Can Still Have Fun
This winter has been a bit snowier and a bit colder than they have been in recent years. That can mean you end up inside a lot more while the kids tear around the house destroying everything in sight. Just because the weather is below freezing doesn't mean you can't get out there and have some fun!
I have a four-year old at home. When it's cold and snowy, you have to get a little creative when it comes to activities. Here are 10 ideas for the winter that you, and your little ones, can enjoy.
Go Ice Skating
Ice skating tends to be a forgotten winter sport (at least in Billings). But there are plenty of places around town that you can strap on some skates and glide around. There are a number of ponds and lakes nearby, or Veteran's Park has been flooded to include ice skating. If you want a more controlled environment, check out Centennial Ice Arena.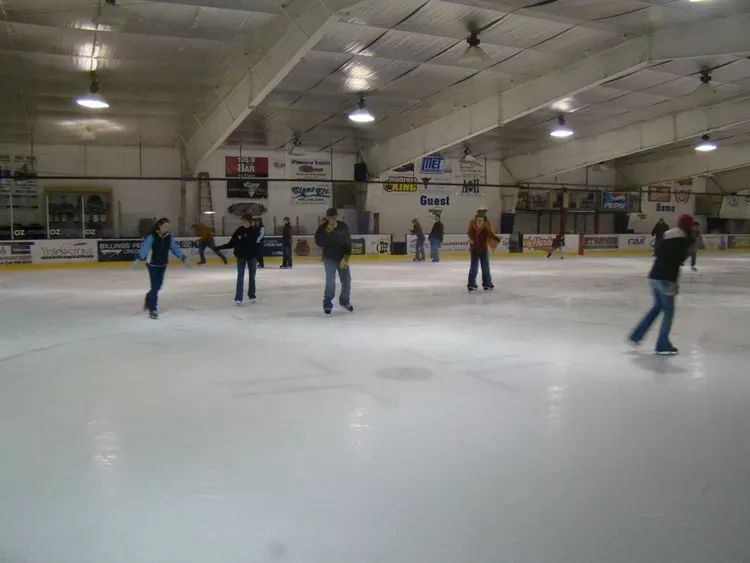 Build a Winter Bonfire
What goes better together than little kids and flames?  You can use a fire pit and build a fire in your back yard, or head to a campground or picnic area nearby that has established fire pits.  It may take a little while to find dry wood, but it's out there.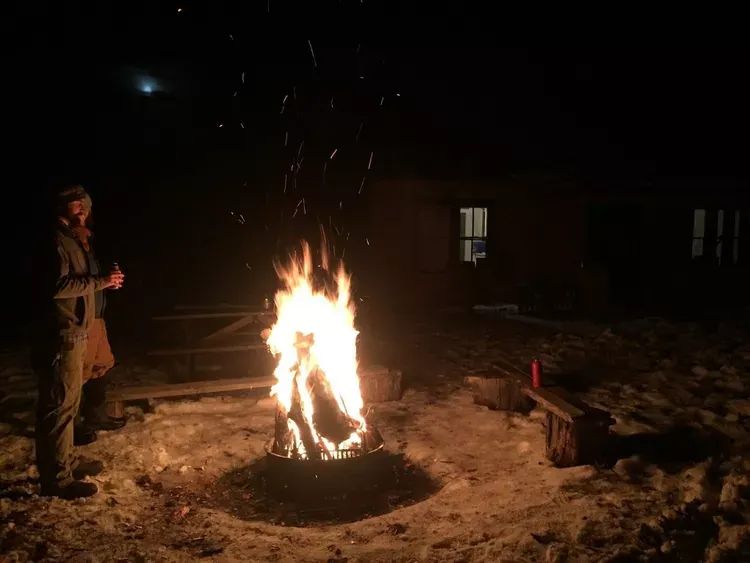 Trek through the Woods
The snow turns our forests into magical places.  And most people don't ever see it because they believe hiking is too hard and too cold in the winter.  Nonsense, pick up a cheap pair of snowshoes, rent some, borrow some, or blow the dust off your pair that you haven't used in a few years and see what wonders lie beyond where vehicles can roam.
Strap on some Skis
Whether you're heading to Red Lodge to cruise some groomers, or to the foothills to cross country ski, this sport is fun for ages 2 to 200 (give or take about 120).  There are dozens of trails that allow cross country skiing nearby, and with as much snow as we have in town you could even ski at places like Norm's Island or across Lake Elmo.
Break out the Sled
What winter would be complete without sledding?  Find a hill; slide down on a piece of plastic.  I have talked about it numerous times, but it couldn't be left off the list.
Build a Snow Cave
A snow cave is technically a cave that you dig into a giant snow drift in an effort to survive a frigid winter night.  Of course you can make them for fun too!  The difference between a cave, and a quinzhee (next item on the list) is how the snow piles up.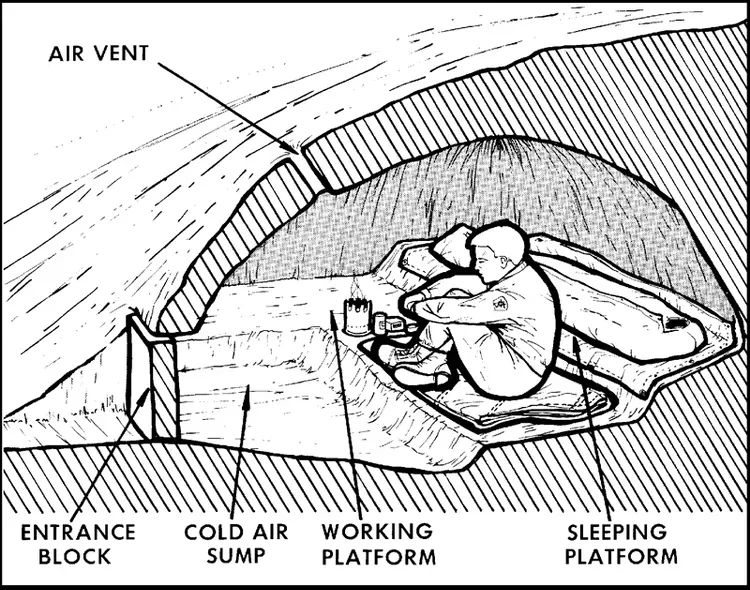 image: ruggedfellowsguide.com
Build a Quinzhee in the Yard
A quinzhee, or quinzee, is a snow cave that is built into non-drifted snow.  Sometimes mistakenly called an igloo, this snow fort is created after you pile a huge mound of snow.  We have enough snow in Billings right now that you can make one in the yard.  Pile it up, give it an hour to rest, and then hollow it out.  As long as you maintain a domed roof it won't collapse.
Go Ice Fishing
If you read enough of what I write, you know that I like to ice fish.  There are lots of places to drop a line through the ice including Riverfront, Lake Elmo, Scheels Pond, West Rosebud, Cooney, Deadman's and more.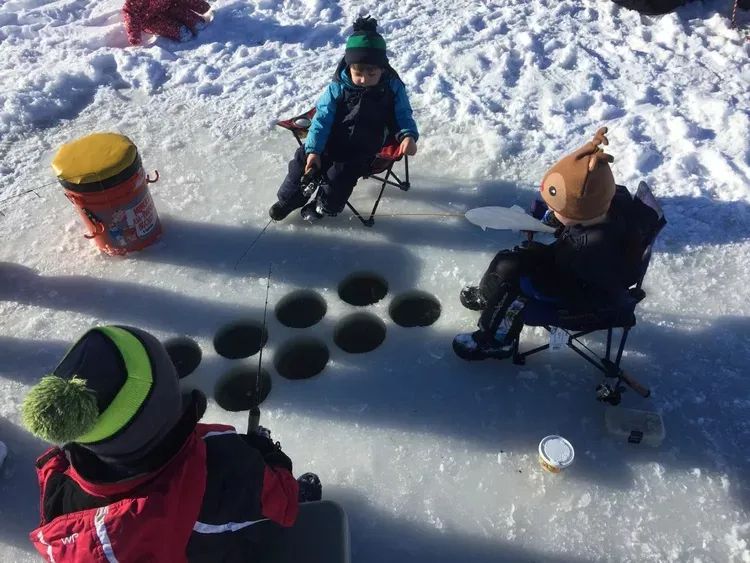 Paint the Snow
Here's one that I had never heard of.  Simple take a squeeze bottle and fill it with warm water and a couple drops of food coloring.  Now you have snow paint!  Of course food coloring will get everywhere and it stains.  Instead, try it out with liquid watercolors, or some other washable color.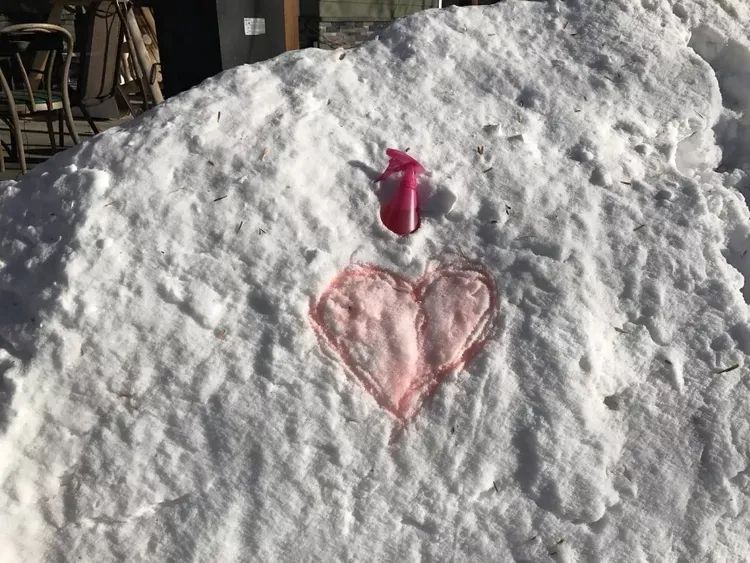 by Scott Sery
Scott is a writer, outdoor enthusiast, beer snob, and woodworker. When he is not out exploring all of the wonders around Billings, he loves to sit down for a frosty brew at one of the many great breweries we have available to us. You can read about most of his adventures, and many of the fine brews he has sipped right here. Find out more about Scott at ScottSery.com