Downhill Skiing: The National Winter Past Time?
Downhill Skiing: The National Winter Past Time?
originally posted February 2012
Winter should stick around for another month, so keeping with the winter sports theme there are a lot more activities we can get outside to do.  In the first Winter in Billings post I touched on cross country skiing, but neglected downhill skiing.  Today we will look a little more in-depth on what could be considered the national winter past time.  At least those of us that live near the mountains could say that.
Downhill skiing is possibly the most popular winter sport around.  With the ski lifts doing all the hard work, it is an excellent way to get out there and enjoy the great outdoors.  And being located within an hour of the Beartooth Range of the Rocky Mountains, we have a lot of opportunities to ski nearby.
The closest is of course Red Lodge Mountain Resort.  The ski mountain is less than a half an hour drive outside of Red Lodge the town, and includes a wide variety of terrain that covers 1600 acres in the Custer National Forest.  These acres hold 65 groomed trails, 30 acres of advanced chute skiing, and 60 acres of gladed tree skiing.  All in all there are 2,400 vertical feet from the top of the Grizzly Peak lift down to the base lodge.  With lift tickets for adults only $49 it is one of the cheapest places to ski in the west, even cheaper if you show a current military or student ID.  During the spring they have a lot of great deals, so keep an eye on their site for discounts.
The actual runs offer a wide variety for all levels of experience.  Beginners can sign up for one of the many classes taught  by RLM employees, practicing their snow plow skills on the wide and almost flat Miami Beach run.  Intermediate skiers will enjoy testing their carving skills and seeing how fast they can go down the famous Lazy M.  Drainage holds a certain appeal for those who have been skiing the area since before the expansion to the Coal Creek Drainage around 1997.
Looking for après ski activities?  Red Lodge Mountain hosts their own restaurants and bars, but after the skiing is over they usually clear out pretty quick.  For the best nightlife go back into town for dining at the classics Bogart's Restaurant or Red Lodge Pizza Company.  If you want to indulge, the Snow Creek Saloon is the epitome of a mountain town saloon.  Remember, if you have had even one drink after a long day of skiing, give yourself plenty of time to sober up before driving back to Billings.  Or better yet, book a room at the Pollard Hotel, or Yodeler Inn.  These are both located right in town, and offer great rooms at affordable prices.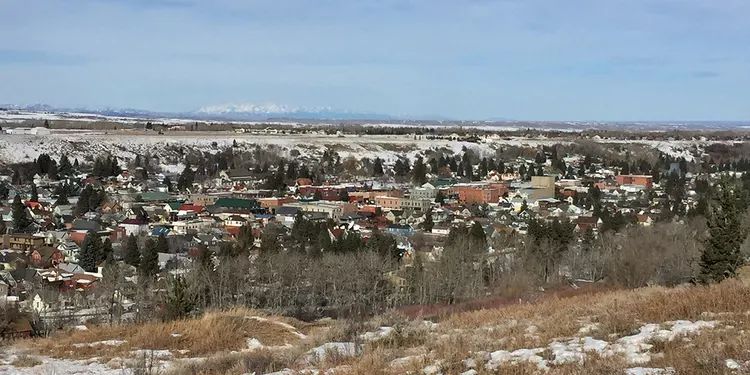 Red Lodge Mountain is just the closest ski resort to Billings.  Montana offers many more that are considerably further away.  For a change of pace and scenery, just outside of Bozeman are Bridger Bowl and Big Sky.  Bozeman was recently ranked in the National Geographic's top 25 ski towns in the world.  With two top tier ski resorts nearby, it is a well deserved notification.  Getting up early you can still make a trip to Bridger or Big Sky in a single day trip.
Skiing is a great way to get out there and enjoy nature.  Fresh air is everywhere, great company with friends, family, and friendly strangers abounds, you can get some exercise and let the lift do the hard part.  If you have not taken advantage of this winter activity, at least give it a try.

by Scott Sery
Scott is a writer, outdoor enthusiast, beer snob, and woodworker. When he is not out exploring all of the wonders around Billings, he loves to sit down for a frosty brew at one of the many great breweries we have available to us. You can read about most of his adventures, and many of the fine brews he has sipped right here. Find out more about Scott at ScottSery.com