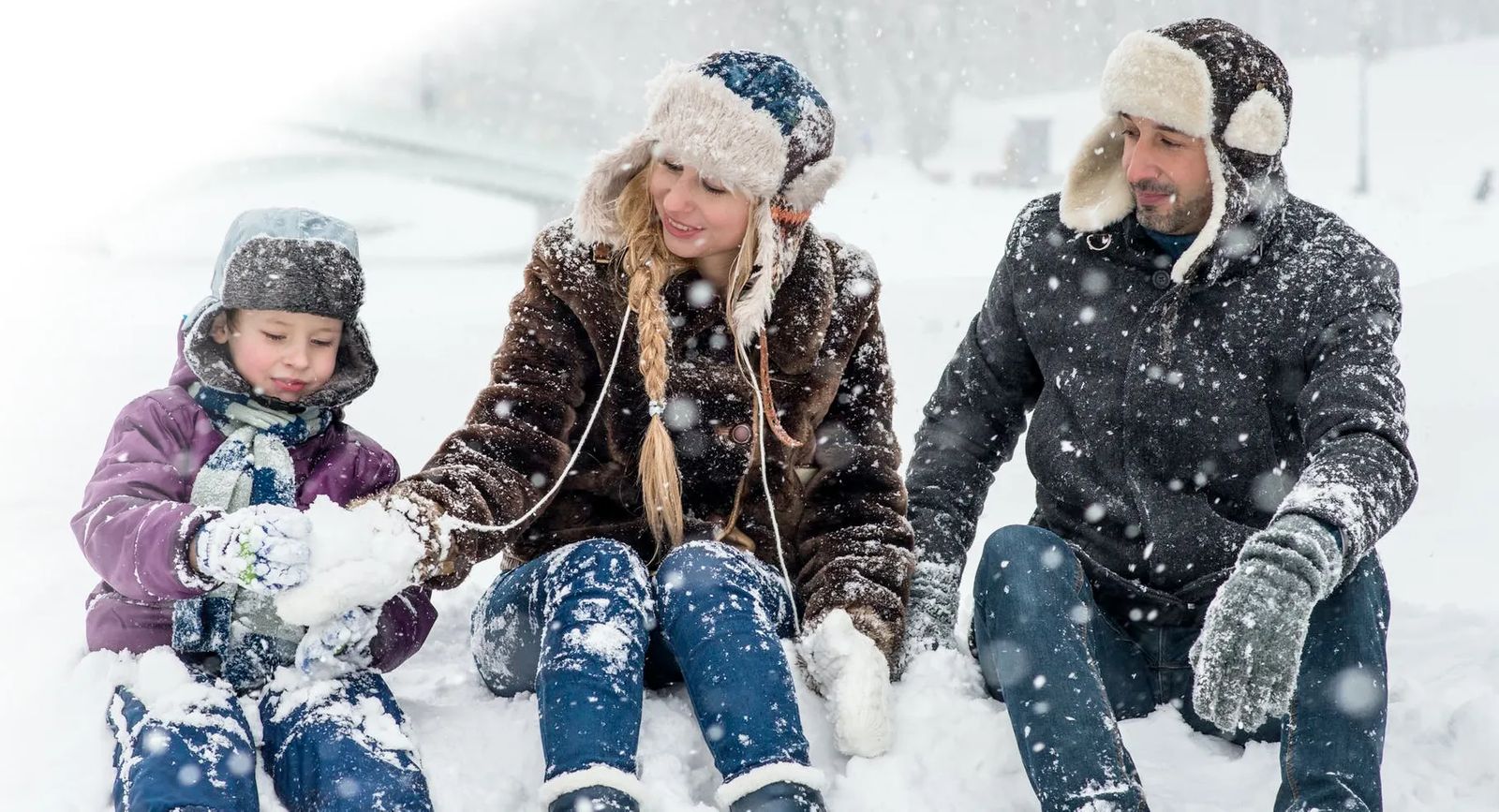 6 Ways to Stay Active as a Family this Winter in Billings
this article has been updated from it's original which was posted in January 2015
Winter in Billings…we're either covered in snow or trekking through slush. As a parent, it can be hard to set a good example of an active lifestyle when all you want to do is curl up under a warm blanket with some hot chai and a good book or movie.
Fortunately, there are several FUN ways to get the family out of the living room and moving around this winter.
Sledding
One upside to all of the snow is the excellent sledding opportunities right here in Billings. We asked you, our readers, to tell us where the best sledding spots are. You can see all of those suggestions and responses here on our Facebook page. Of course, Pioneer Park was by far the most suggested area. Castle Rock Park in the Heights also was mentioned a couple of times. I even took my 3 year old over to Stewart Park where some small hills were just the right size for her to be able to manage on her own and we had the whole park to ourselves.
Ice Skating
Looking to skate outdoors? Veteran's Park (13th St W) features an ice rink complete with nighttime lights for night skating. Once open, you can skate until 10pm daily as long as the cold weather keeps the rink frozen. Stay tuned to Billings' Parks and Recreation's Facebook page to find out when the rink is officially open!
If you'd prefer a little bit warmer setting complete with skates to rent, then you'll want to head to Centennial Ice Arena (427 Bench Blvd) for one of their public skate sessions. It's best to simply check their calendar for dates and times. They generally have times available on the weekends but a few slots during the week too! It's a good idea to show up 30 minutes early so you can get your skates, get them on, and enjoy the full public skate session. Ages 12 and up are $7, 4-11 are $5, Kids 3 and younger are free! Skate rentals are just $3.
Jump Around
If you've got children, you've no doubt been to Get Air (1400 S 24th St W) and they probably ask to go back on a regular basis. Admission is $13 for one hour and $20 for two hours. Bring your own jump socks or purchase for $3 each. Kids under 46" are $8 for one hour and $14 for two. Check out their website for special discount and events and sign the waiver ahead of time to save yourself some time!
Indoor Climbing
Steep World recently expanded in a brand new location. With a gear shop, fitness equipment, a yoga studio, a bouldering wall, a 40 foot roped wall, and an entry level area, there's something for the whole family. Steep World staff are on site and ready to help! Steep World also offers lessons, camps and events throughout the year. Check their
The Billings YMCA also offers an indoor rock wall within their facility for their members.
Swimming
Swimming in the winter? Who wants to do that? Kids, that's who! What better way to forget about this snowy cold winter than getting out your swim trunks and suits to take a dip in an indoor heated pool?
The Billings Family YMCA (402 N 32nd St) offers open swim times that are open to the public. The cost is $8 for adults, $6 for kids ages 12 to 17 and kids 11 and younger are $3.
Granite Health and Fitness (3838 Ave B) offers family/rec swim times included within your membership and they've always got time blocked out for rec swim on the weekends.
Billings Athletic Club (777 15th St W) also allows members' children to utilize their pool on the weekends when accompanied by an adult and with the purchase of an affordable kid card.
Rocky Mountain College and MSU Billings both also include indoor pools and offer public membership options in which you can utilize their facilities.
If you're looking for more bells and whistles…as in waterslides, then you'll want to head to
The Reef Indoor Water Park (1801 Majestic Lane) at the Big Horn Resort. Rates range from $10 to $14.95 depending on the day, time and height of the child. Spectator fee is $5 and includes use of the hot tub. For guests staying at the hotel, kids are just $8 and spectators are free.
Want to learn to scuba? Family Fun Scuba and Snorkel offers regular classes at Granite Health and Fitness each month for ages 8 and older.
Play in the Snow
This one is a given, but head out in your yard and build a snowman! You and your kiddos will get all the activity you need and burn lots of calories in the process. Have your kids help shovel the driveway. I know my little ones are still young enough to think this is fun. We got them their own little shovels to help. And older kids can be a big help with this task. Or how about a good old fashioned snowball fight!