Cross Country Skiing Near Billings
originally posted in January 2015
During the winter the mountains nearby often receive a lot of snow. This means there are a ton of great opportunities to get out and have fun outdoors. But since we have such big mountains, most of the time the word "skiing" is mentioned people immediately think of downhill skiing. Although this is a great way to spend a day, it's also pretty expensive . Instead, there are still ways to get outdoors and enjoy the slopes.
Cross Country Skiing
Cross country skiing originally started centuries ago with those in the Nordic countries. Since their ground was covered with snow a large part of the year, they needed a quick and efficient way to travel. So they crossed the country on skis.
Today we aren't really getting around with skis because we have somewhere to go. Instead we use the skis to get around through the mountains to explore backcountry areas that we otherwise wouldn't see this time of year.
Where to Cross Country Ski near Billings
When we get snow in town, you can slap your skis on and cruise around any of our numerous city parks. Actually, I have memories from when I was 8 or 9 years old of cross country skiing through the Yellowstone Country Club golf course (you might want to check into that one, you may need permission to do so). If you want a little more of an adventure, here are three spots that make for excellent skiing.
Lake Fork Trail – If you head past Red Lodge toward the Beartooth Pass you will find the turnoff for Lake Fork Trail. In the winter the road is closed about a mile and a half from the trailhead, but there is almost always snow covering the road. About a mile from the trailhead you'll see the magnificent frozen Silver Falls, and head about 4 miles in and you'll get to Lost Lake.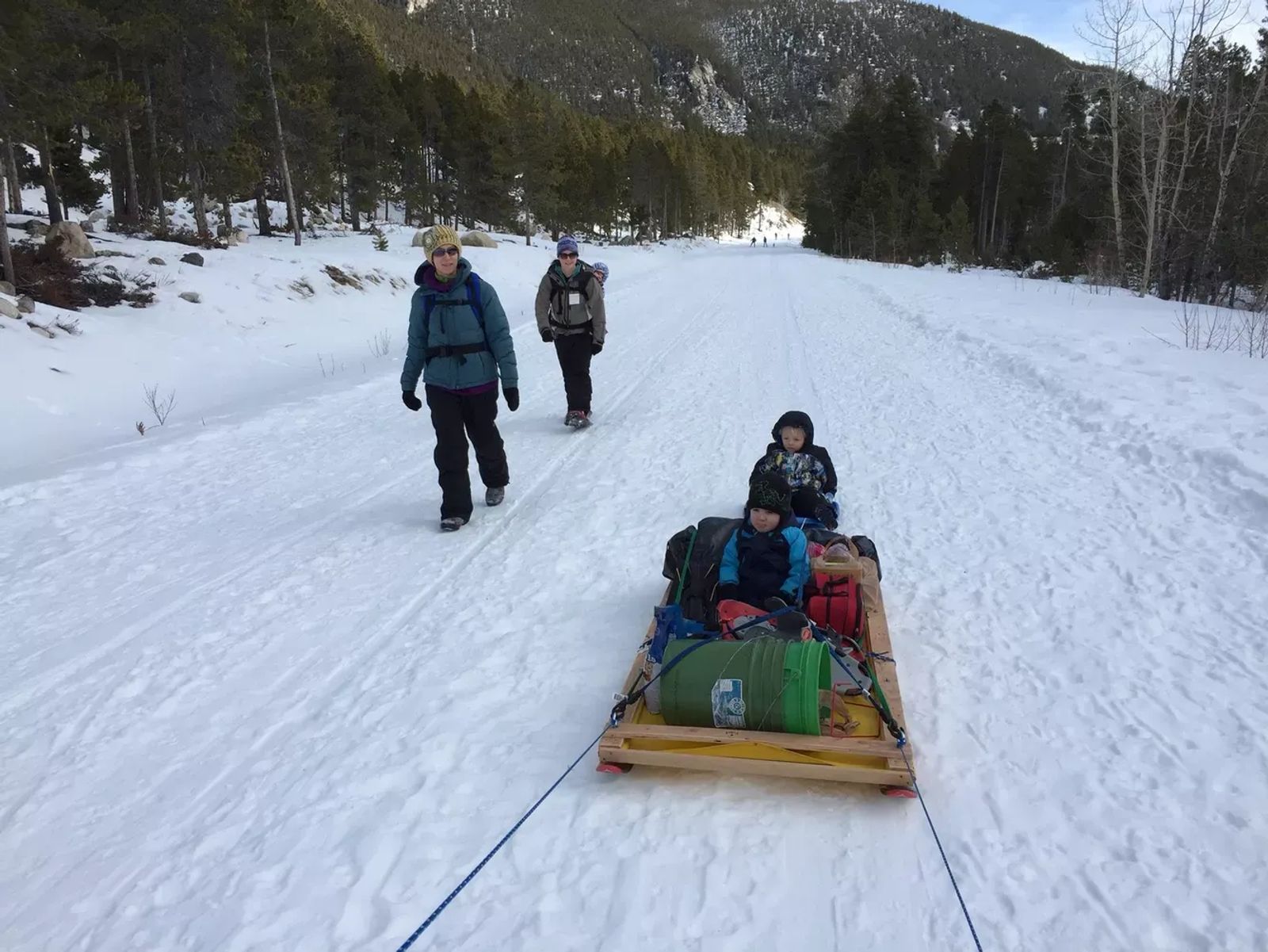 Silver Run – If you head up toward Red Lodge Mountain ski area you will notice that the road turns and goes to the front of the mountain, but there is also a road that goes straight behind the mountain. Back behind Red Lodge Mountain there is an area called Silver Run. Named after the Silver Run Plateau there is a series of trails in the canyon that make for excellent skiing. Of course if you don't want to go off the road you can drive until the gate and continue on the road for several miles of packed "easy" skiing. I recently went up that way and hiked to Wild Bill Lake. There were a lot of skiers sliding around.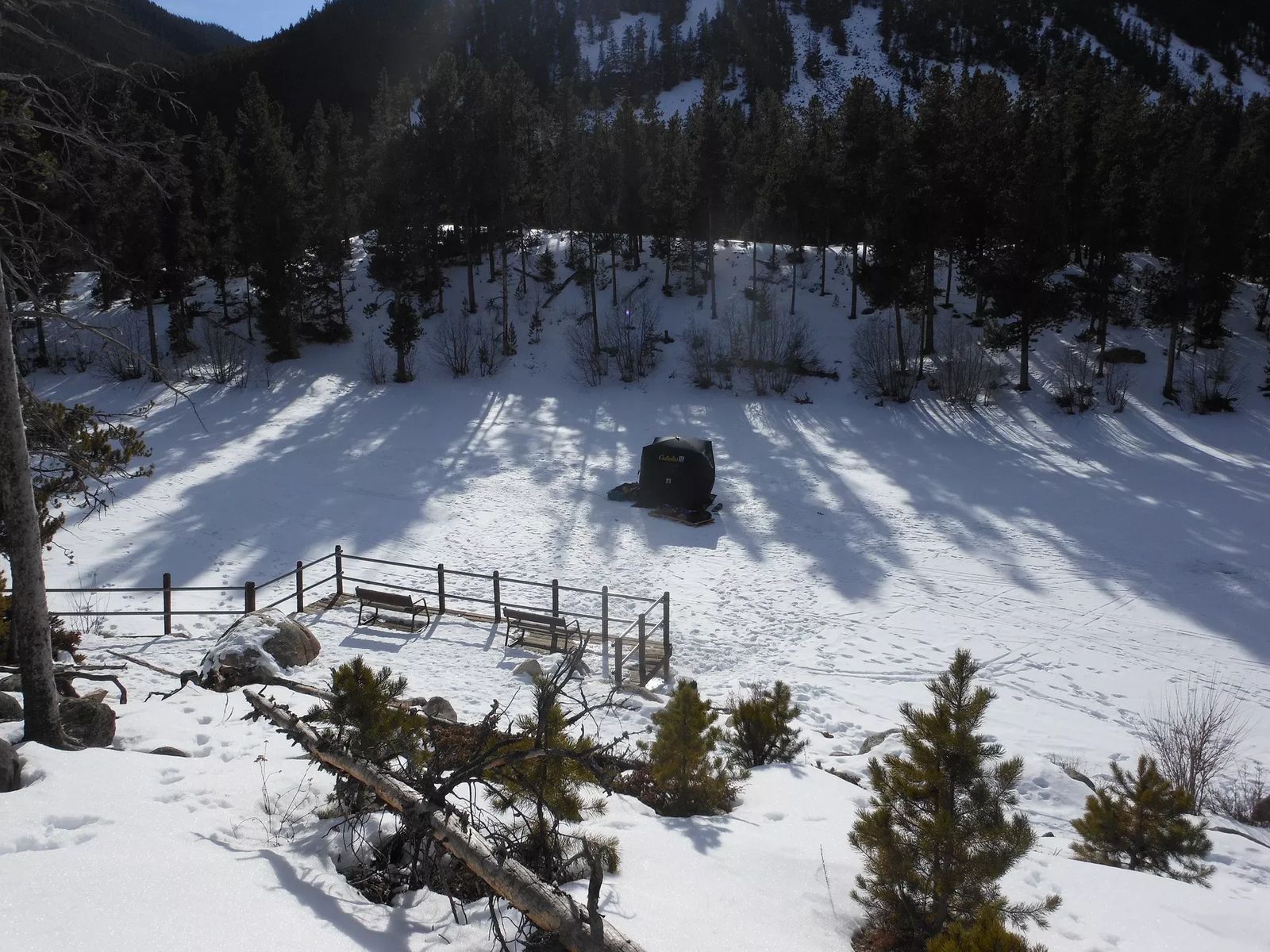 Red Lodge Nordic Center – Just west of Red Lodge on Highway 78 you will find over 15 kilometers of groomed trails on which you can ski. The Red Lodge Nordic Center is a great place if you don't want to worry about getting lost, varying conditions, or being attacked by wild animals (you won't get attacked by wild animals anywhere). In exchange for this great service, you pay $5 for adults (kids are free). Keep in mind though there are rules that apply. No snowshoes, no dogs, no sledding, stay off the ponds, and a few others. If you are bringing your four-legged friends and pulling children on a sled, you may want to pass on this one.
If You Go
Cross country skiing is a great way to get exercise, explore, and enjoy the great outdoors we have available to us. Keep in mind that although it may be cold outside, you will be working hard. Dressing in layers will help keep you from overheating, and packing some water with you will help keep you from becoming dehydrated.

by Scott Sery
Scott is a writer, outdoor enthusiast, beer snob, and woodworker. When he is not out exploring all of the wonders around Billings, he loves to sit down for a frosty brew at one of the many great breweries we have available to us. You can read about most of his adventures, and many of the fine brews he has sipped right here. Find out more about Scott at ScottSery.com