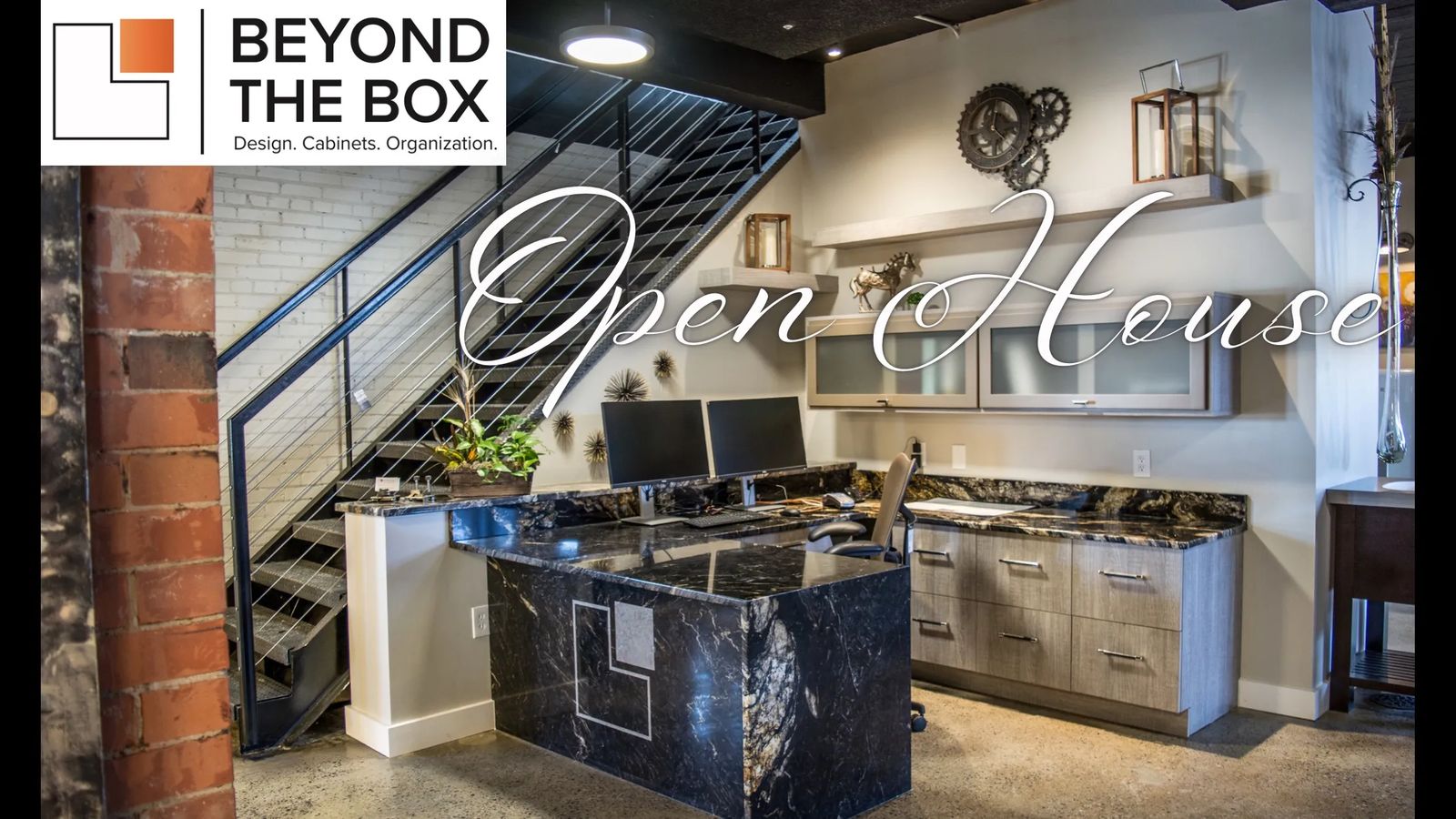 Open House for the Building & Remodeling Expo
jan 15, 2022 at 9:00 aM - 3:00 pm
If your space needs a facelift or you have a new construction project, this is the right place. Beyond the Box is made up of a talented group of professionals who are fully committed to providing each client with the space they truly need. Whether it's designing a new office, kitchen, or bathroom, they listen to each client in order to fully understand what is needed, whether it is comfort, functionality, or a combination of both. The Beyond the Box team is dedicated to helping clients fall in love with their space and will guide them through the entire process, start to finish.
We are offering a 10% off coupon to closets when you stop by our showroom during the Building and remodel Expo Saturday, January 15th!*
*Terms and Conditions Apply: Must be Organized Living closet products provided by Beyond the Box, Inc. to apply & ordered 6o days from the issue date *
COME DOWN AND VISIT OUR SHOWROOM ON SATURDAY, JANUARY 15TH DURING THE BUILDING & REMODELING EXPO!