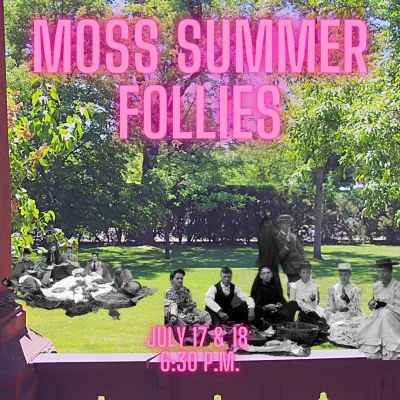 Moss Summer Follies
july 17 & 18, 2021 at 6:00 PM
The Moss Mansion is thrilled to announce its latest collaboration with Yellowstone Repertory Theatre and the Western Heritage Center. The Moss Summer Follies is a musical revue about the beginning of the Moss Mansion and city of Billings presented on the beautiful Moss lawn by Yellowstone Repertory Theatre. It will take you through local history starting with the grand opening of the mansion in 1903. Meet the Moss family and other notable Billings characters through their personal letters and popular 1920's headlines. The evening's entertainment includes newspaper advertisements that will make you laugh and music (some pulled directly from the Moss's extensive archives of sheet music) that will make you tap your foot and sing along with the cast. This story of yesteryear also incorporates personal letters shared between family members.
Are you ready for some summer fun on the Moss lawn? It doesn't get much better than this – a fabulous evening among friends that also supports cultural organizations in your community. Bring your chair or blankets, or borrow a chair from us. You can also reserve a table and purchase a gourmet boxed dinner prepared by Zest Kitchen and Cookware! Seating is limited so reserve your space today!
General admission reservations are $18 per person. Add $5 for a reserved table (includes wait service) for up to 8 people. Gates open at 6:00 pm. Please check in when you arrive so that we may show you to your seating area. There will be a beverage station where you may purchase drinks before the show and gourmet picnic-style boxed dinners (please do not bring your own food or drink besides water). Curtains up at 6:30 pm with intermission at 7:15 pm. Event ends around 8:00pm.
Funding for Moss Summer Follies is supported in part by a grant from the Billings Community Foundation, an innovative Community Foundation helping individual donors and charitable organizations meet the needs of the Greater Yellowstone Region of Montana.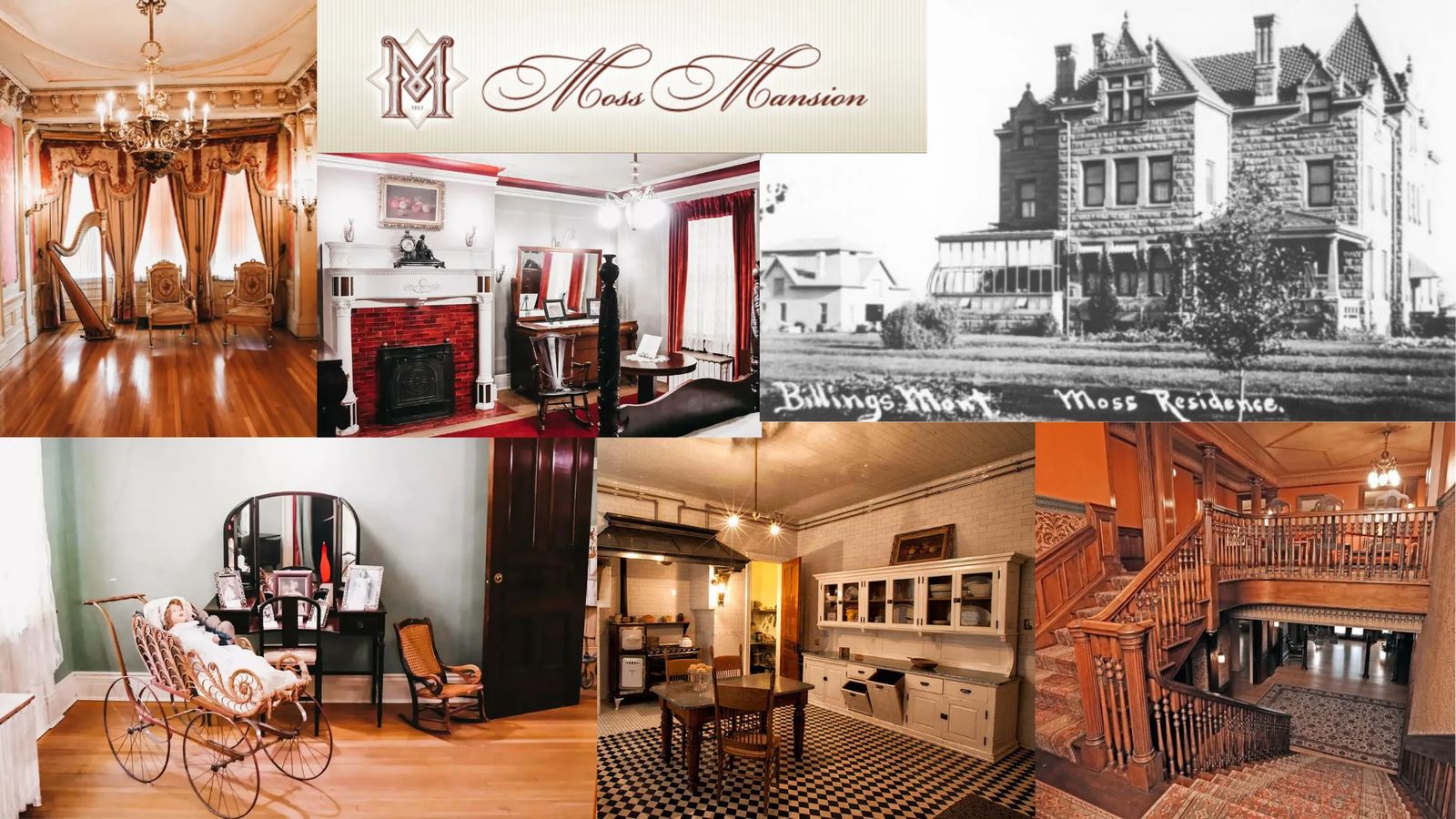 Never Been To The Moss Mansion? YOU NEED TO GO!!!
The Moss Mansion Museum is a turn-of-the-century home, designed by New York architect Henry Janeway Hardenbergh and built in 1903. Listed on the National Register of Historic Places, today The Moss is a cultural center that celebrates the influential entrepreneurial accomplishments of Preston Boyd (P.B.) Moss and the ongoing legacy nurtured by wife, Mattie and daughter, Melville. From social events to fundraisers, from daily tours to educational partnerships, every visit is an opportunity to experience some aspect of this legacy. You are invited - come make history with us!
Melville Moss, the middle of five siblings, resided in the home until the mid-80's and the house and its original fixtures remain intact. Modern day visitors marvel at the home's amenities including heated indoor plumbing on each floor, an electric bell system for the servants, and an early rotary telephone among other impressive feats of technology for the period. The home represents early Billings development and culture but also interprets the inner workings of the family through various letters and other documents preserved in Moss Mansion Museum archives. It is truly incredible to see all of the original items still reside in the home; making it truly unique amongst historic homes throughout the U.S.
For more information on visiting the Moss Mansion itself click here.