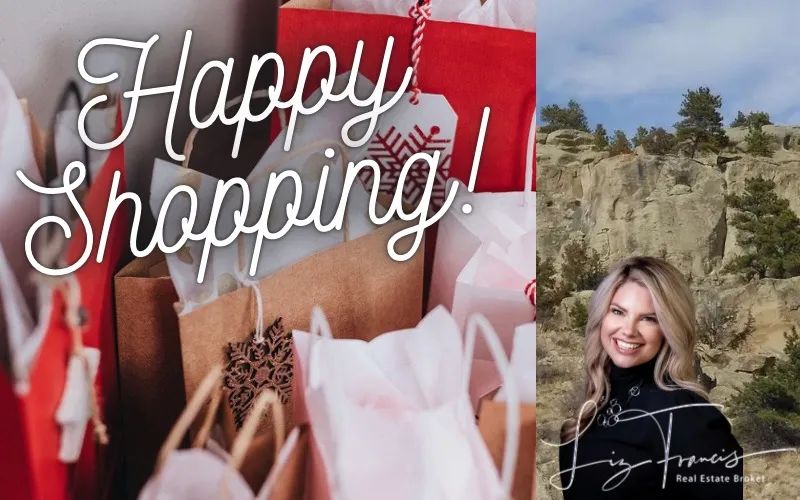 Liz Francis' Favorite Local Places to Shop for the Holidays
'Tis the season for shopping! Whether you're shopping for family, friends, kids, a significant other, or anyone else on your list, there is a local option for anything you need to get. You'll be able to get unique gifts that everyone will love while keeping the money local and supporting the Billings community! Here's a list of some of my favorite local shopping:
THE BASE CAMP: In Montana, it's almost guaranteed that you'll be shopping for someone who loves the outdoors. The Base Camp has an amazing selection and staff that are knowledgeable and ready to help.
ZEST: This local kitchen supply store located downtown has everything you could ever need to be able to do more in your own kitchen.
THE JOY OF LIVING: This store has gifts for anyone on your list no matter the age or type of gift you're looking for. My favorites are the Montana gifts and anything cozy and luxurious.
GAINAN'S: Known for their beautiful fresh plants and flowers (anyone would love a beautiful Christmas centerpiece as a gift) as well as their timeless home décor.
CHALET MARKET: Carries a great assortment of many local food and drink gifts including sausages, cheeses, jerky, candies, coffee, tea and more. They will also make custom gift boxes!
LOCAL COFFEE PLACES: Perfect for gift cards to anyone (especially teachers!) And we are lucky to have many to choose from: Black Dog, Big Sky Coffee Roasters, Mazevo, Legacy, Mountain Mudd, City Brew, and more!
LIBERTY & VINE: This store has a unique combination of antique shopping with a country store. You will be certain to find many unique gifts here.
DEE-O-GEE: For all of your furry friends and family, this is a great local option that even makes their own treats!
LOCAL CLOTHING: I have many of these I love to shop at including Neecee's, Cricket, and RocHouse. These are great places to shop for fashion-loving gifts and maybe even something new for yourself!
CITY VINEYARD: Beer and wine are always good gifts. City Vineyard has a great selection and lots of locally-made options. They also have a wall of giftables including sweet and savory items as well as accessories. (Also, if you're looking for Montana-made spirits, Bottles and Shots down the street has a great selection.)
REAL DEALS: One of my favorites for getting home décor! They also have a great selection of clothing and other accessories.
THE YARN BAR: For anyone you know who loves knitting, the yarn bar is the best place in town to get anything they are guaranteed to love!
BUMPS 'N BUNDLES: One of the best local places for gifts for new or expecting parents or the kiddos in your life. They have the best baby and child clothes; not to mention toys, books, and other accessories.
LOCAL RESTAURANTS: When all else fails, there are gift cards for restaurants! Some of my local favorites for breakfast are Sophie's, The Local, The Sassy Biscuit, and Caramel Cookie Waffle. For lunch/dinner places, I love Jake's Bar and Grill, Rib & Chop House, Enzo's, The Fieldhouse, Walker's, Ciao Mambo, MacKenzie River Pizza, and The Midway.