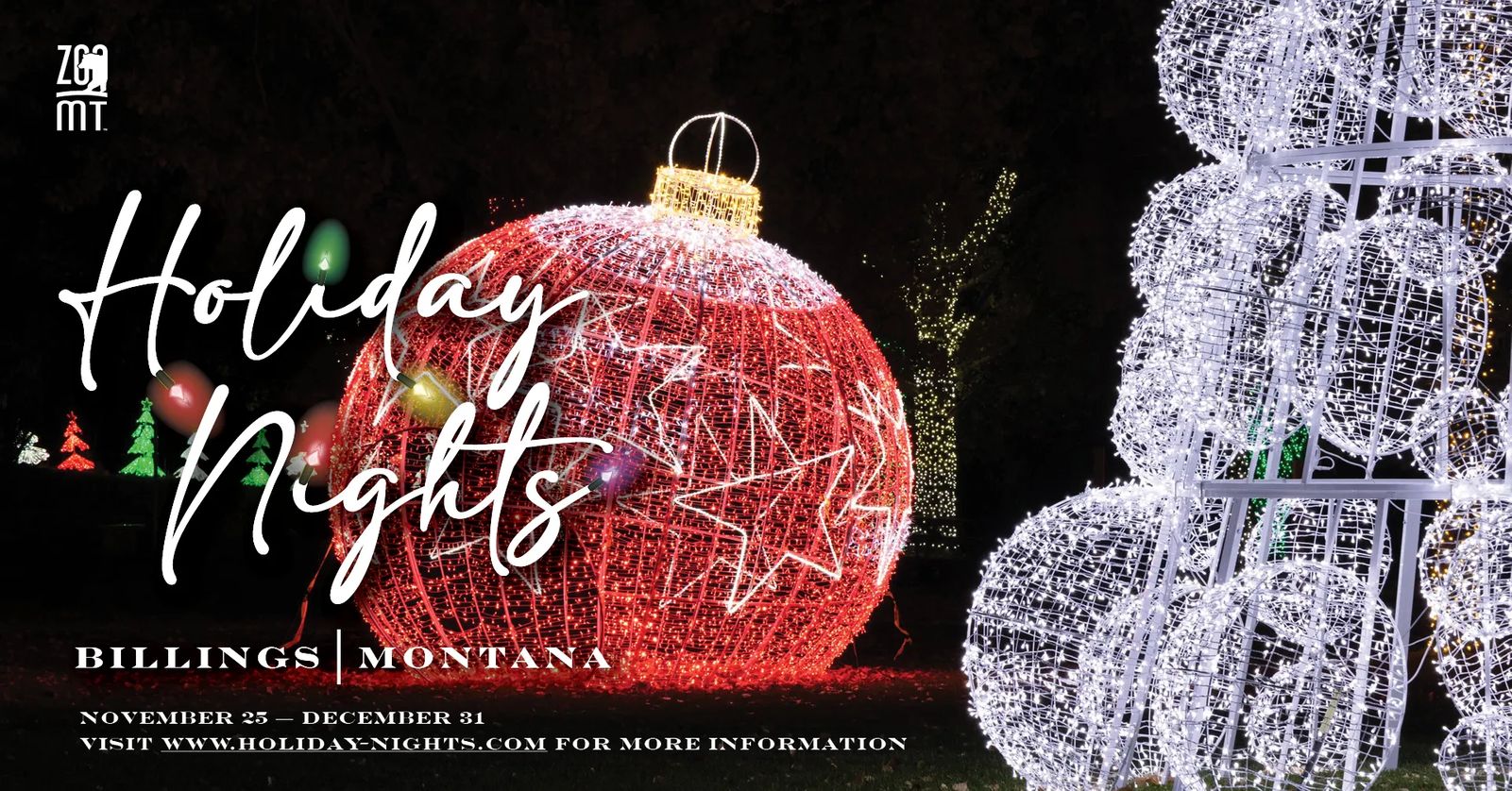 Holiday Nights- A Whole New Holiday Vibe
It is mid-November as I sit down to write this blog, and the pressure to already have Christmas up and going is in full force all around me. Have you seen social media?!! The poor turkey stands alone, cast aside for bigger, brighter, and better things. While the non-conformist in me wants to stand and say no, I will do my holidays in the correct order, the other side, the Christmas and Holiday season side, is winning. I love the holiday season, and all its picturesque promises of what's to come. A Holiday magic that can only be heard and felt but once a year. I love embracing traditions that have been in my family for years, and reveling in nostalgia, but I also love embarking on new traditions that fit my comfy cozy family Christmas ideals, and what we enjoy the most about the season. Which brings me to today, and what I know will become a part of that magic for my family for years to come.
We have something new this Holiday season in Billings, MT. It's called Holiday Nights. What is it? In the words of Josh Benson, principal founder of Holiday Nights, "it is a magical upbeat walk-through experience that will embrace the imagination of people's Christmas spirit using lights, music, food, and drink." Cue the song My Favorite Things because all of that is what I look for in a good time during the holidays. Zoo Montana will be transformed in the evening from 5pm-9pm starting November 25, 2022. In the past the Zoo had a drive thru light display experience, and Holiday Nights is replacing that with a walk thru Christmas Village that has more than 10 million lights. Not only are there beautiful displays to look at, but there's a fully immersive holiday experience to be had with the addition of s'mores huts that can be rented to toast marshmallows and warm yourself by a fire that's built and maintained by the Holiday Nights staff. You can have your picture taken with Santa, who actually stops by the s'mores huts as well. There are sleigh rides through the old Zoo Lights displays if you are missing that part of your Christmas tradition, and there is Christmas themed food, drink, and music throughout. On Saturday nights from 6-8pm there will be live music with acoustic musician Doug Kruger featured at Santa's Market. For the adults, Blitzen's Lounge will have specialized Christmas cocktails and Santa's Christmas Ale. What's not to like about all that?! Dinner, snacks, and Christmas treats can also be had along the way if you purchase concession tickets at the ticket booth located inside the pavilion and at the front gate.
So, there it is-everything you need to know about Billings Montana's newest and most exciting Holiday offering. If you were looking for something new or to add another tradition to your family get together, you've found it. If you're tired of holding the office Christmas party at the same old places, maybe add this into the rotation. There are plans to build on this experience every year for years to come, so it will always stay fresh and relevant. And if all of this isn't enough to make you wander out and give it a go, then you need to be following them. Holiday Nights is giving away tickets through social media and through their media partners, as well as being partnered with the Billings Educational Foundation. The Foundation will have access to tickets to gift to children and their families that may not otherwise have access to the resources needed to buy tickets. That is something that warms my heart right there. Everyone should have a chance to enjoy this.
Holiday Nights is a new experience for Billings, MT, and it's one that I'm most excited for because I can picture it becoming a new tradition for myself, and for the whole community. When I look at all it has to offer, I don't see only the beautiful and bright displays of lights, or a campy tent with a fire to warm yourself by and make s'mores. I see my family. I see my friends. I see a community coming out and coming together to enjoy something more than the lights and music. I see laughter and memories. I see glad feelings and full spirits. I see the chance to experience something new while remaining true to the precious things we enjoy during the holidays. Holiday nights is a whole new vibe that enhances what is already there in our hearts, and truly is something that encompasses every need I have during the holidays. I can't wait to experience it, and I hope you can see why you should too.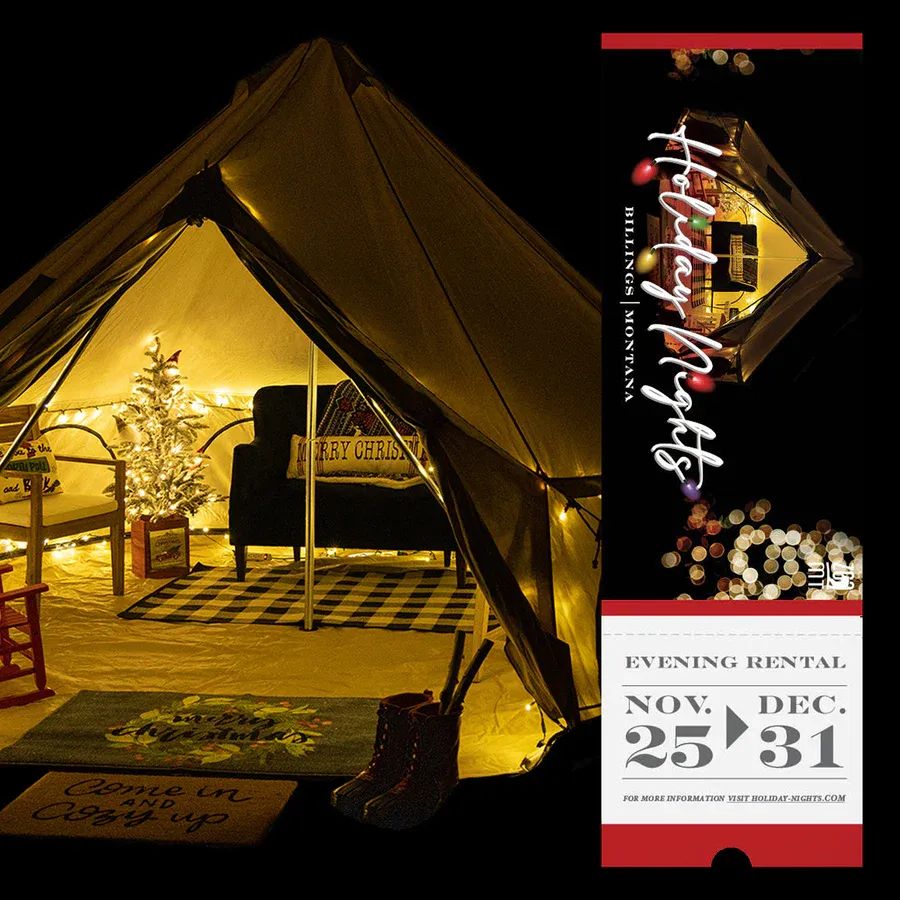 Location and Hours Information
2100 Shiloh Rd, Billings, MT 59106
NOVEMBER SHOW DATES:
25th, 26th & 27th
DECEMBER SHOW DATES:
1st - 4th, 8th - 23rd, 30th - 31st
Hours of Operation:
Mon: 5PM-9PM (WALK THROUGH ONLY)
Tue: 5PM-9PM (WALK THROUGH ONLY)
Wed: 5PM-9PM (WALK THROUGH ONLY)
Thur: 5PM-9PM (WALK THROUGH ONLY)
Fri: 5PM-9PM (WALK THROUGH ONLY)
Sat: 5PM-9PM (WALK THROUGH ONLY)
Sun: 5PM-9PM (WALK THROUGH ONLY)
NOTE: There will no longer be a drive through option at Zoo Montana.
Contact Us
2701 Gabel Road
Billings, MT 59102
Tickets