The Joy of Giving | For Any Budget
A HOLIDAY GIFT GUIDE FEATURING THE JOY OF LIVING
The holidays can be expensive. Incredibly expensive. There are multiple people on your shopping list and it seems the costs just keep increasing exponentially. The good news is there is a great local place to shop that has fun, easy, and unique gifts that everyone will love without clearing out your bank account! These are our top picks for gifts on any budget that will also support local & small business!
Under $30
Alpaca Socks - These incredibly soft, warm socks are made in Peru and are machine washable. They wick away moisture and are less allergenic than wool. The perfect cozy gift!
MaddCapp Puzzles - These puzzles have unique shaped borders to make singular jigsaw puzzles. So many varieties; perfect for all ages!
Hand Armor Fashion Mittens - Made of premium deer suede leather available in red, black, and saddle. Multiple sizes with a premium cozy sewn-in glove lining.
Fit Kicks - This active style footwear is lightweight and durable, provides effortless movement, and carefree comfort. They are perfect for "fold and go" transport with a durable flexform sole while being extra breathable and an easy slip-on design. Available in a range of colors and sizes S-XL (5.5-11).
Good Citizen Coffee Co. Bottle - A double walled glass infuser bottle is ideal for brewing tea, steeping cold brew, or infusing water with fruit/herbs. 13.5 oz with a bamboo lid and variety of silicone sleeve covers to keep firmly in your grasp!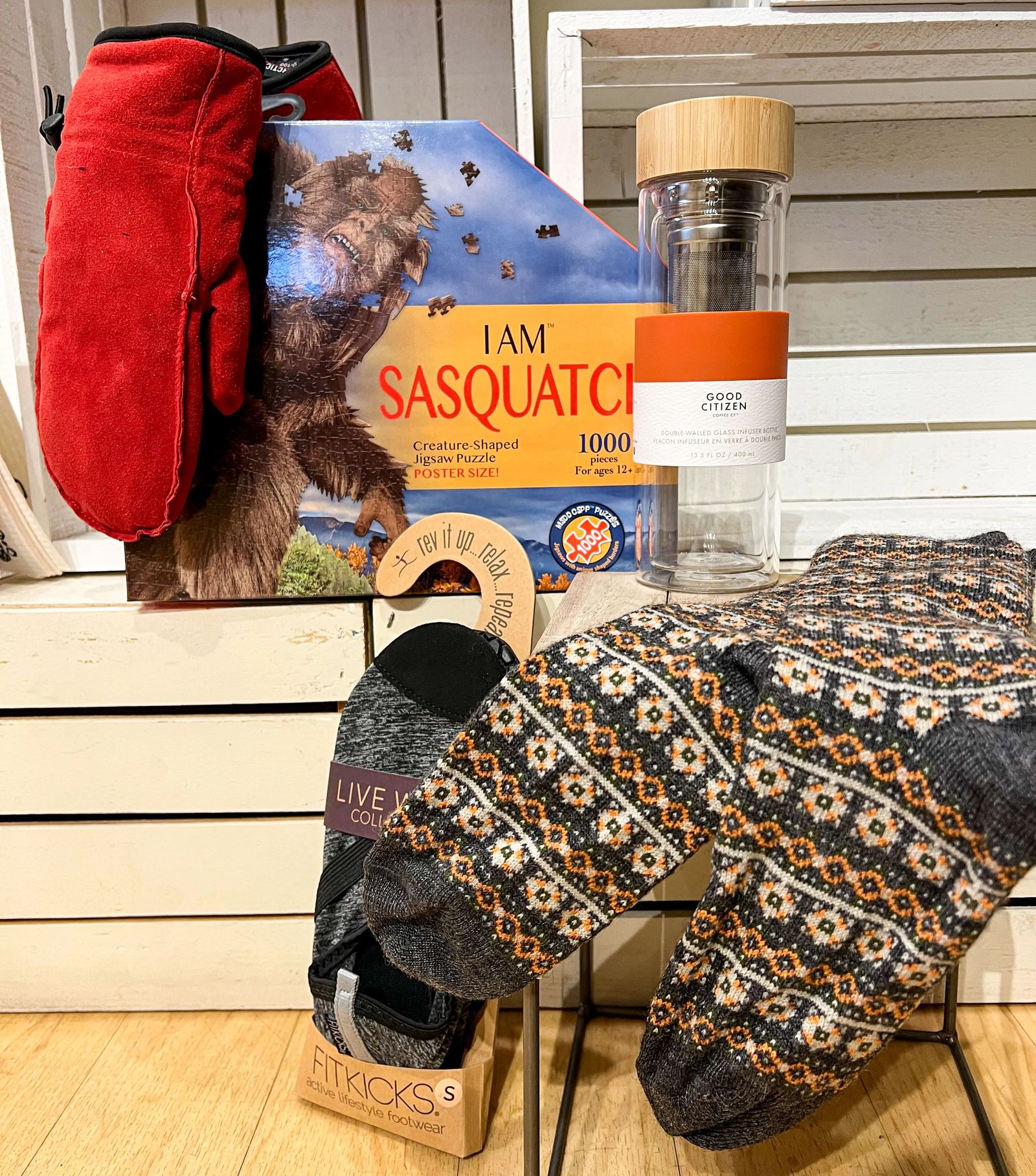 Under $20
Little Notes - This is a perfect little gift/stocking stuffer that can be used for lunch box notes, surprise hellos, pocket notes, gift toppers, or place cards. Various designs... a perfect way to celebrate the little things!
Inspiration Bracelets - Available with dozens of inspirational sayings, these beautiful and thoughtful bracelets come in gold, silver, and rose gold.
Accent Scarves - These fun accessories have a wonderful silk feel and are the perfect accents for hair, hats, purses, or around the neck!
Beaded Lotus Chain - Available in gold or silver, with many options for Lotus tags or stones (sold individually). From the popular Lotus Jewelry Studio!
Mixture Soy Votives - These candles are handmade in small batches and hand-poured in decorative color glass votives. 100% renewable soy wax that burns for approximately two hours. Multiples colors and scents!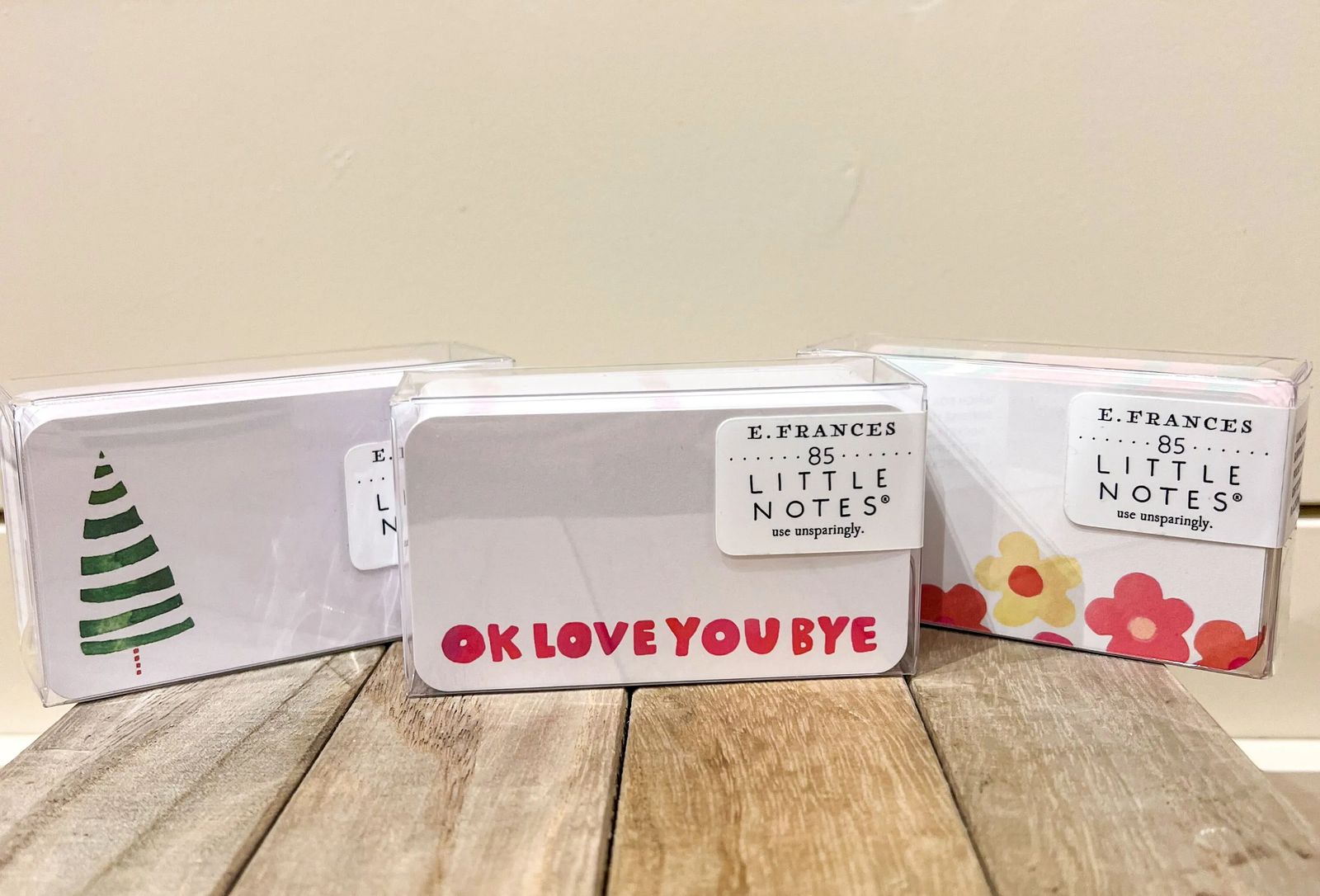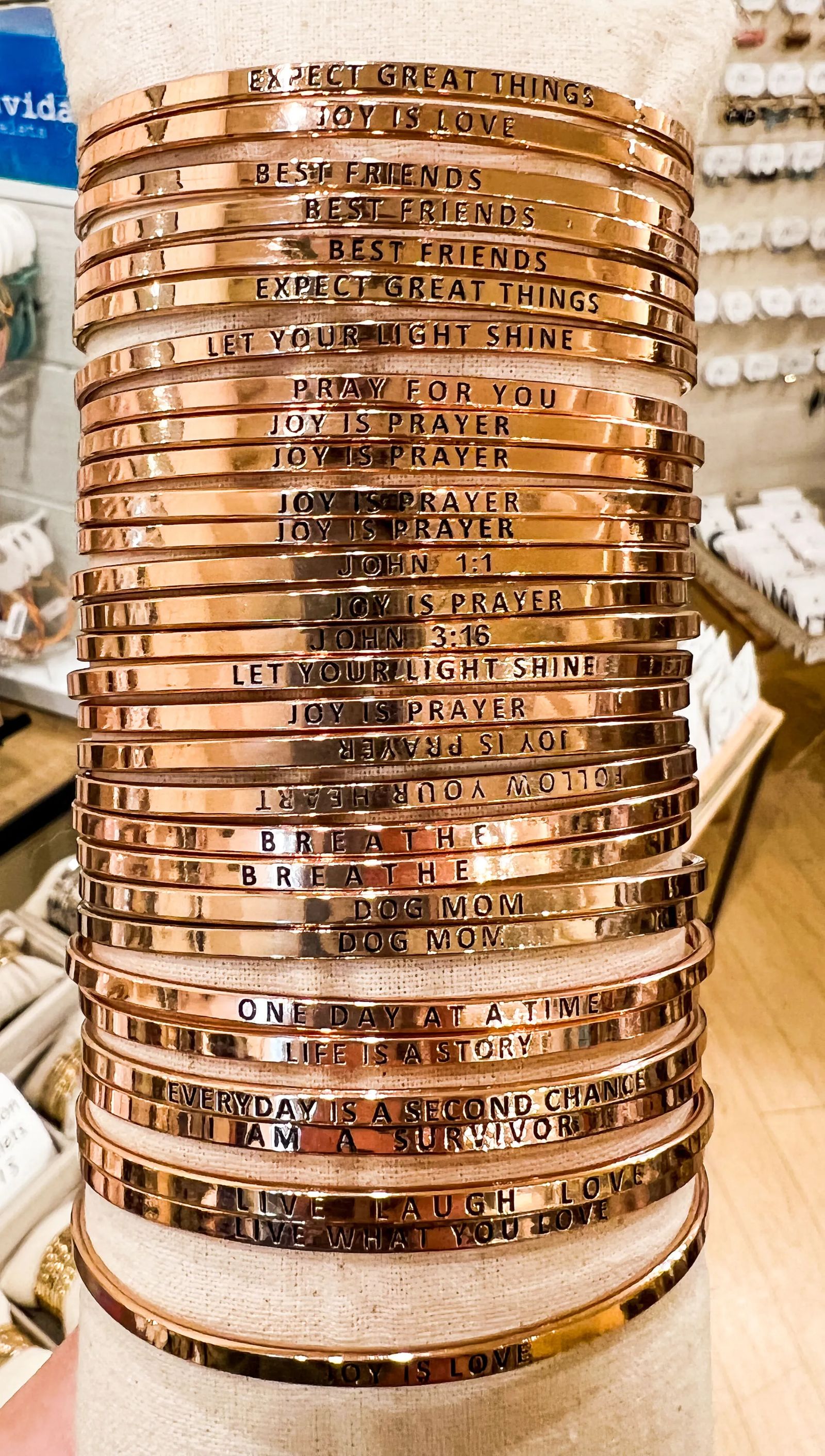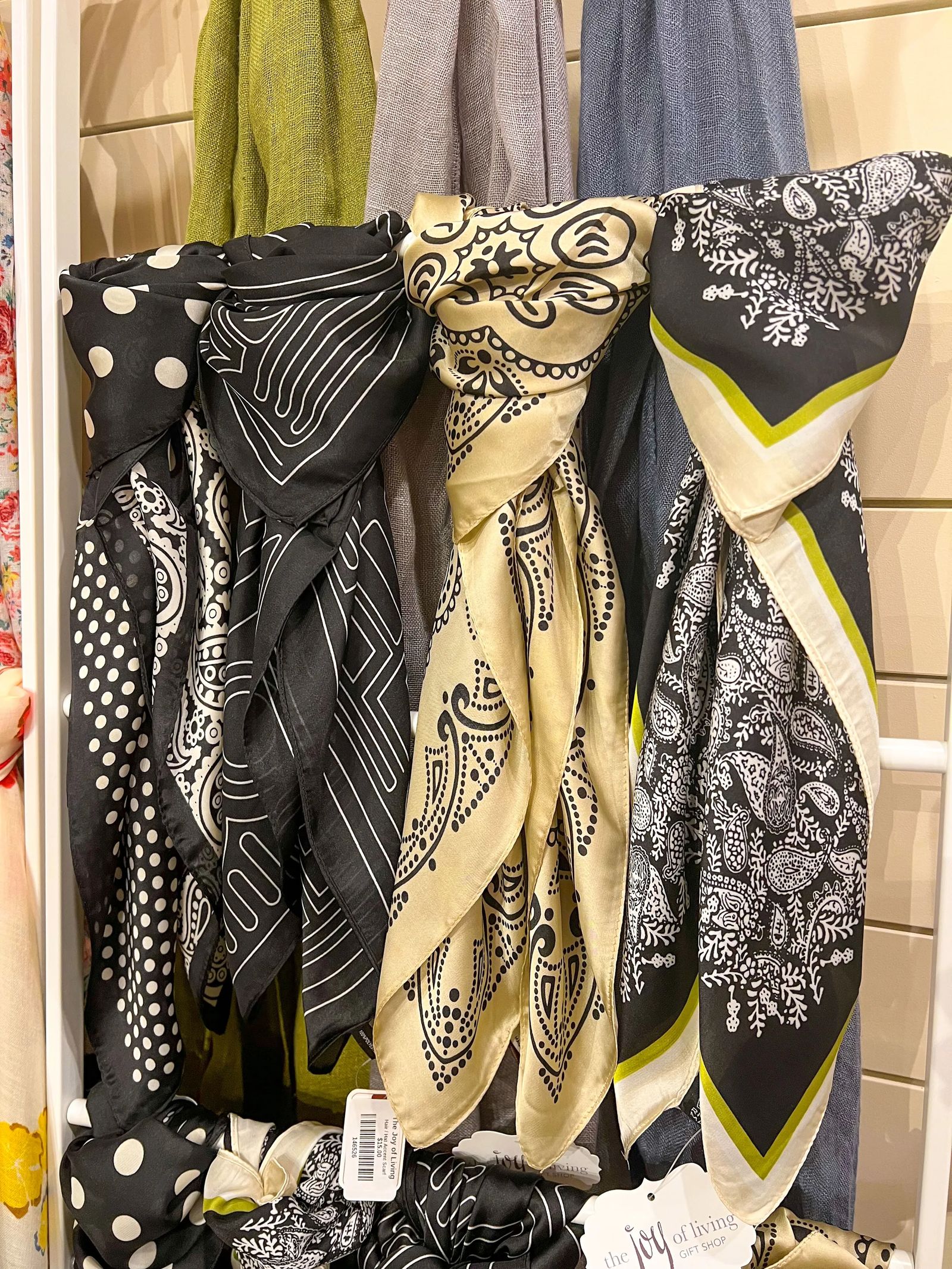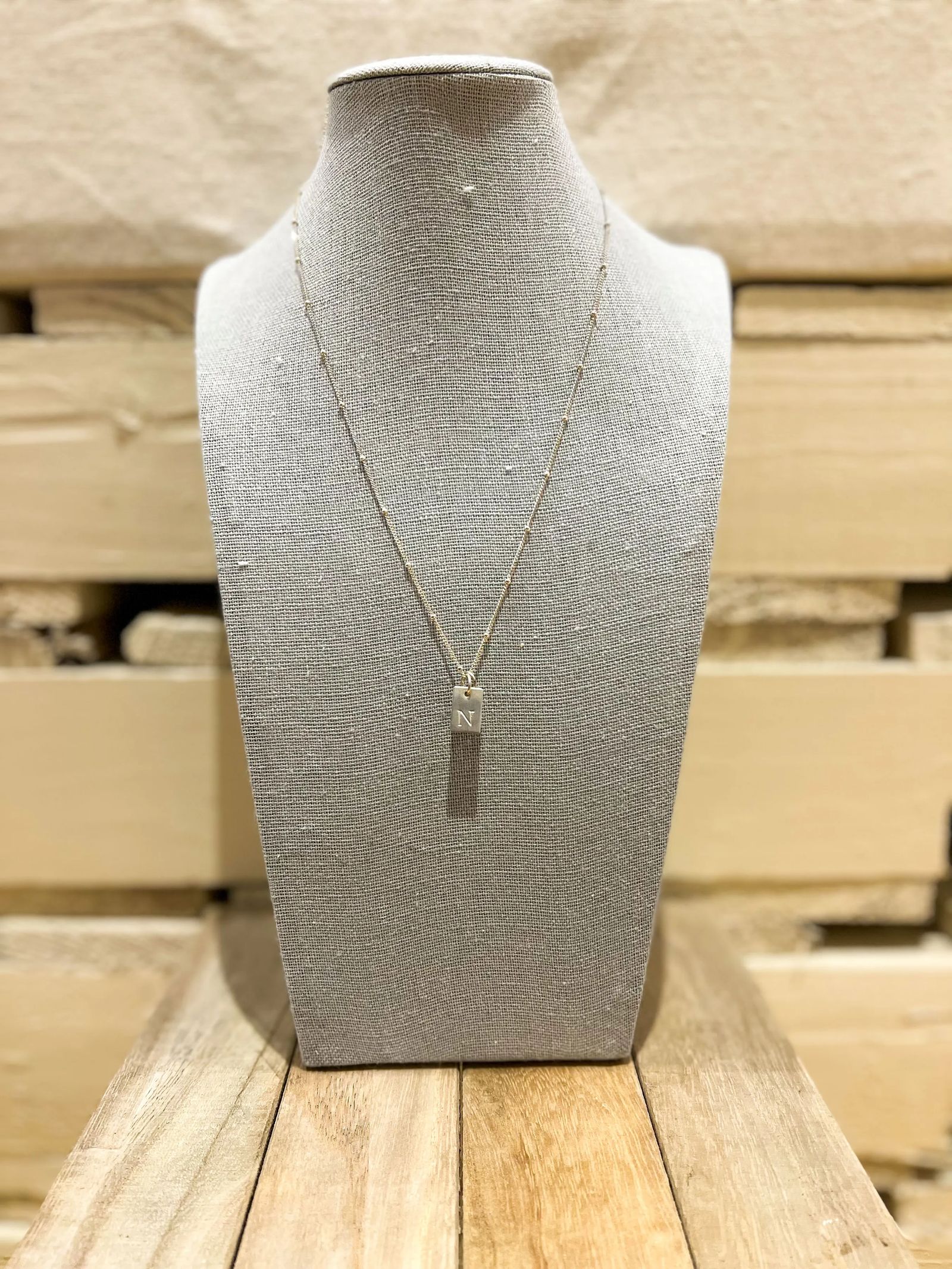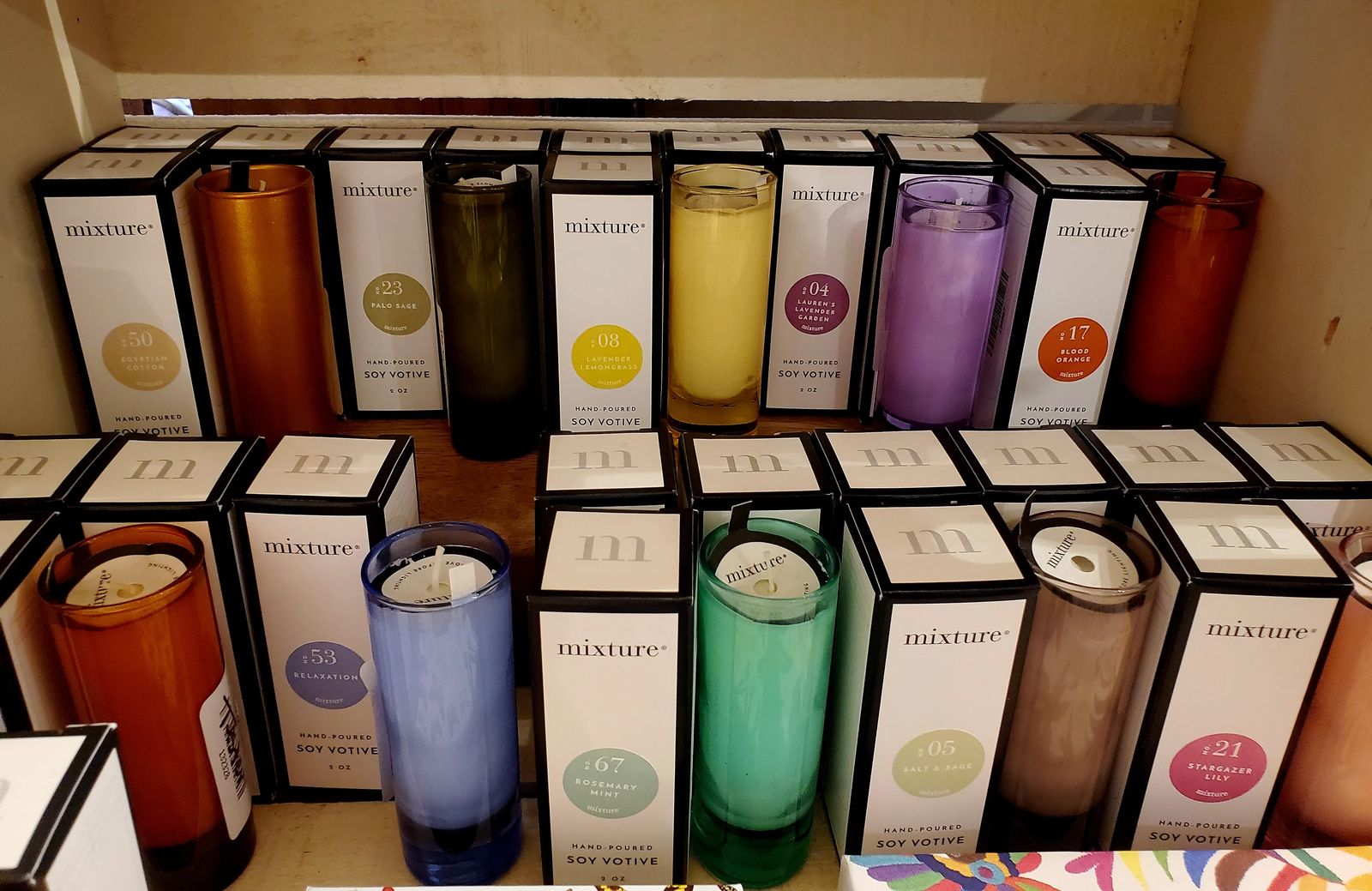 Under $10
Inspirational Books/Journals - Available in balance, gratitude, creativity, joy, and purpose. They are filled with ideas and inspiration; designed to be helpful and enjoyable.
Beckman 1802 Goat Milk Hand Cream - Free of alcohol, sulfates, parabens, as well as cruelty-free and made in the USA. Made with a lightweight, quick-absorbing formula with mineral-rich goat milk that leaves skin feeling soft and hydrated!
Dr. Squatch Soaps - Men's natural soap made from natural oils without any harsh chemicals that is sustainably sourced in a variety of scents. Also available in zero grit, medium grit, or heavy grit.
Noble Micks Single Serve Craft Cocktails - The perfect mix for an easy and fun cocktail! All that's needed is water, spirit, and ice if desired! Comes in Paloma, Moscow Mule, Bloody Mary, Margarita, Old Fashioned, and Cosmopolitan.
Shine Quote Candles - Made by Sugarboo & Co. These fun candles come in a fun little tin with different sayings on the side. 24 hour burn time; the perfect little add-on for any gift!