The Joy of Giving | For the Montana-Lover
A Holiday Gift Guide Featuring The Joy of Living
Montanans are know for having extreme love, pride, and joy for the amazing place we call home. For this part of our gift guide, we are showing off just how much this local shop has to offer of local items. No matter who you're shopping for or your budget, you will definitely find the perfect gifts here for any Montana-Lover on your holiday shopping list! Let that MT spirit show!!!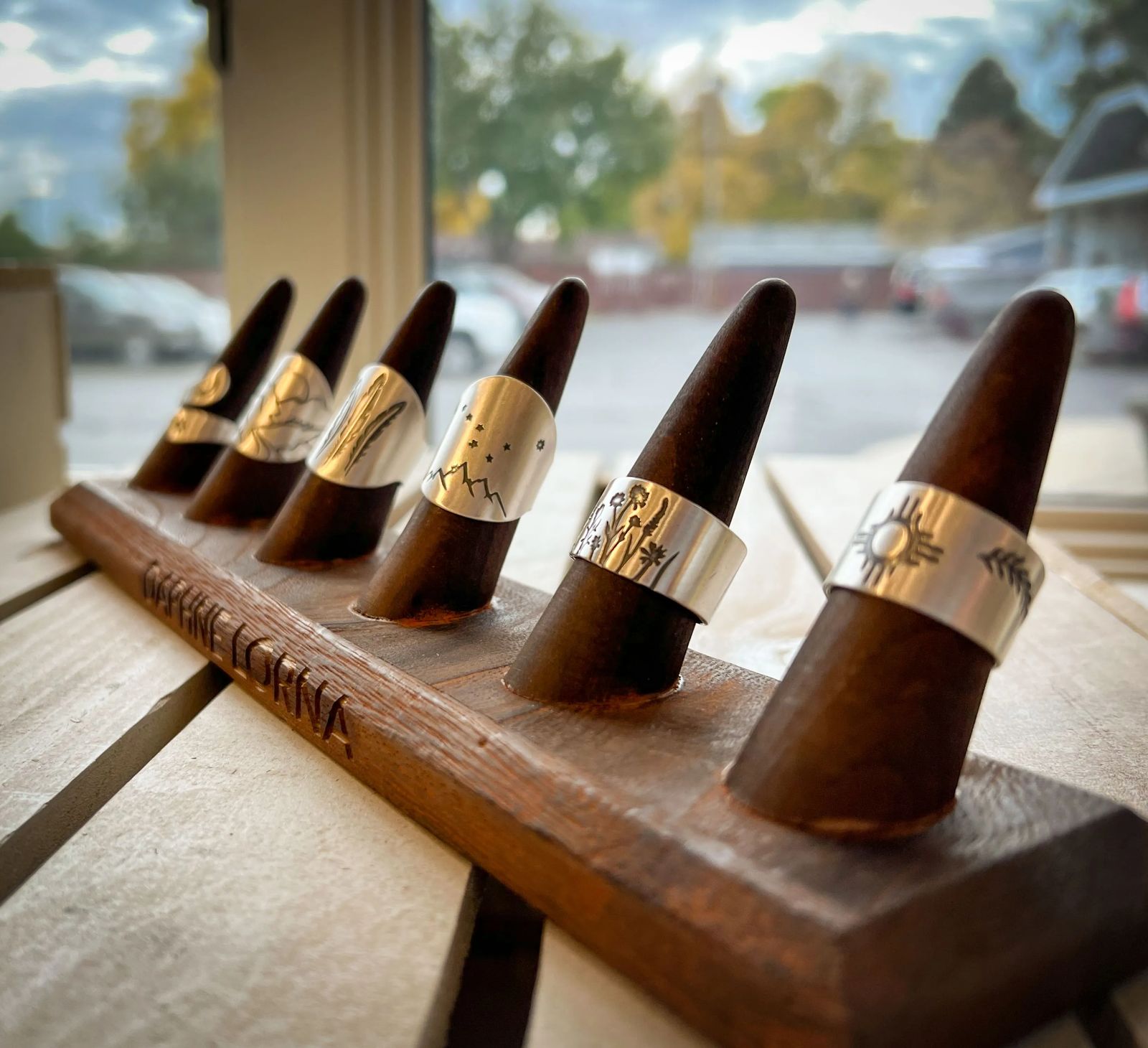 Daphne Lorna Jewelry
Made in Montana
"Designs that have emerged out of a love for unfussy jewelry for both men & women and people of all ages. They are inspired by the beauty and contrasts in the world around us." These beautiful pieces are each unique featuring wildflowers, mountains, antlers, feathers, celestial and more scenes set into rings, bracelets, and necklaces. [Sterling silver plated; lead/nickel/cadmium free.]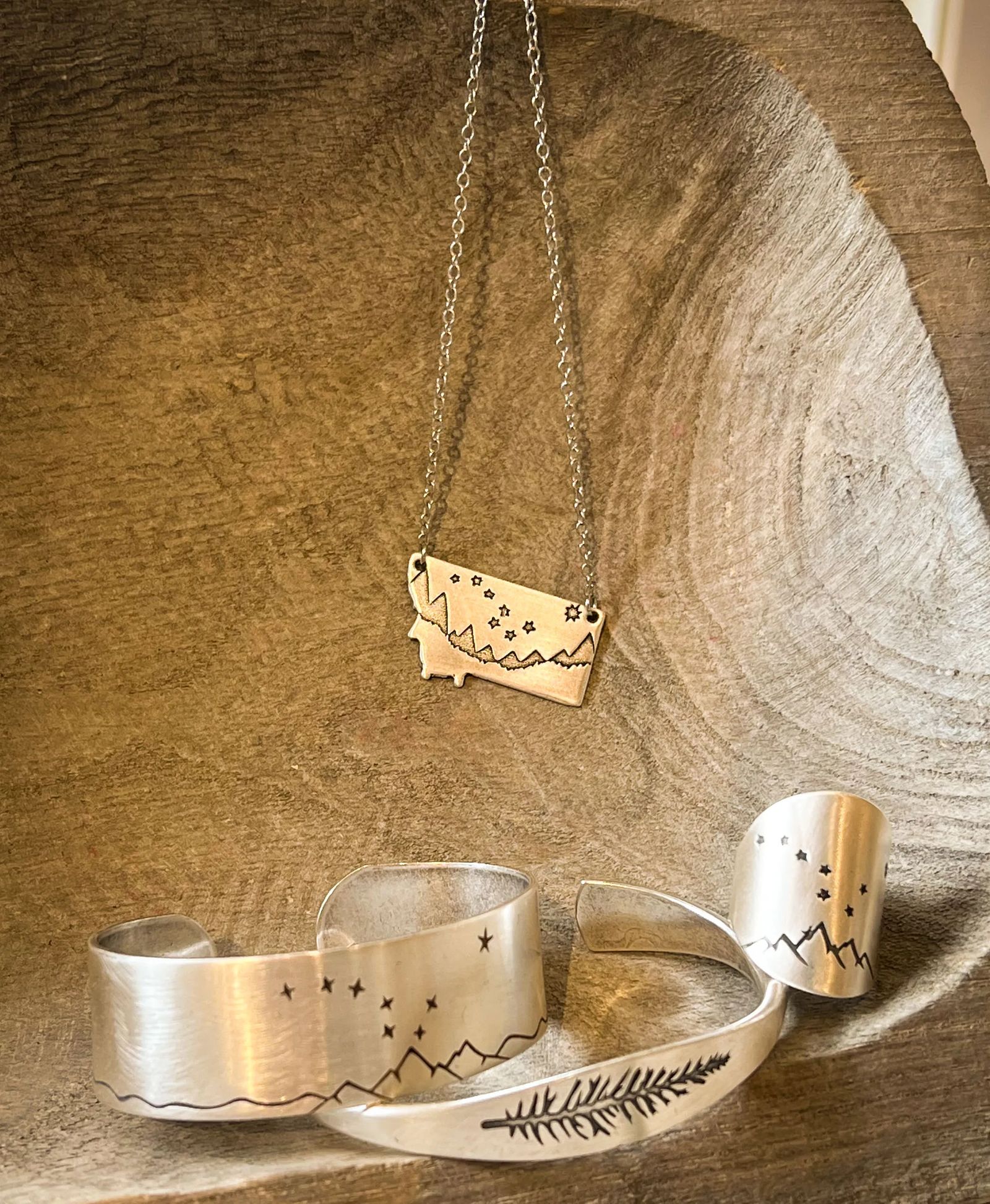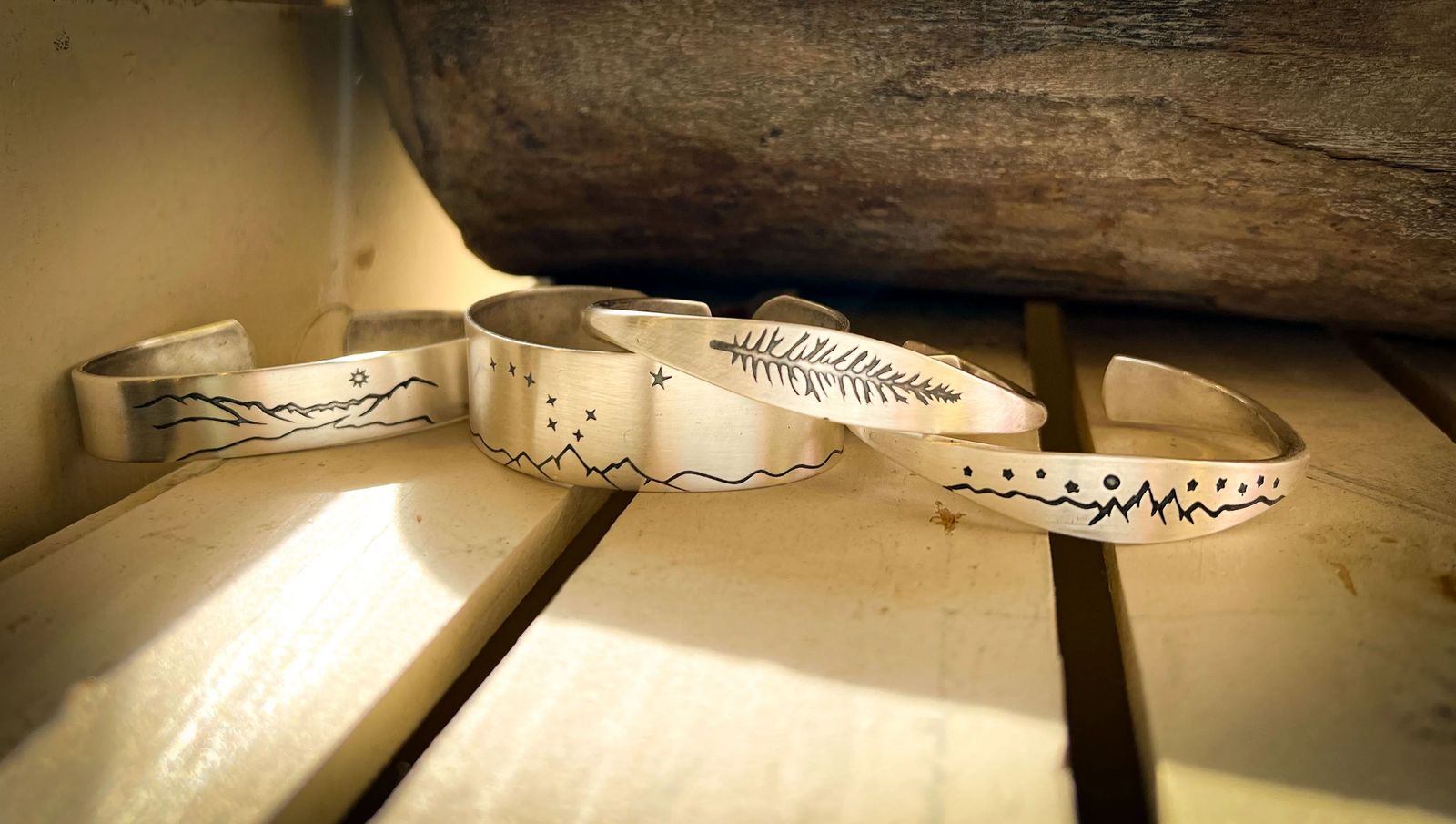 Windrift Hill Skincare
Made in Conrad, MT
Skincare made with goat milk to be nourishing and moisturizing. Goat milk is a natural moisturizer that is high in proteins, minerals, and vitamins that are easily absorbed into the skin. Made from the milk of Nubian goats that are hand-milked two times daily to ensure high-quality milk for Windrift Hill products. Available in soaps, body lotion, body oil, bath salts and lip balms. Various amazing scents; particularly huckleberry or flathead cherry!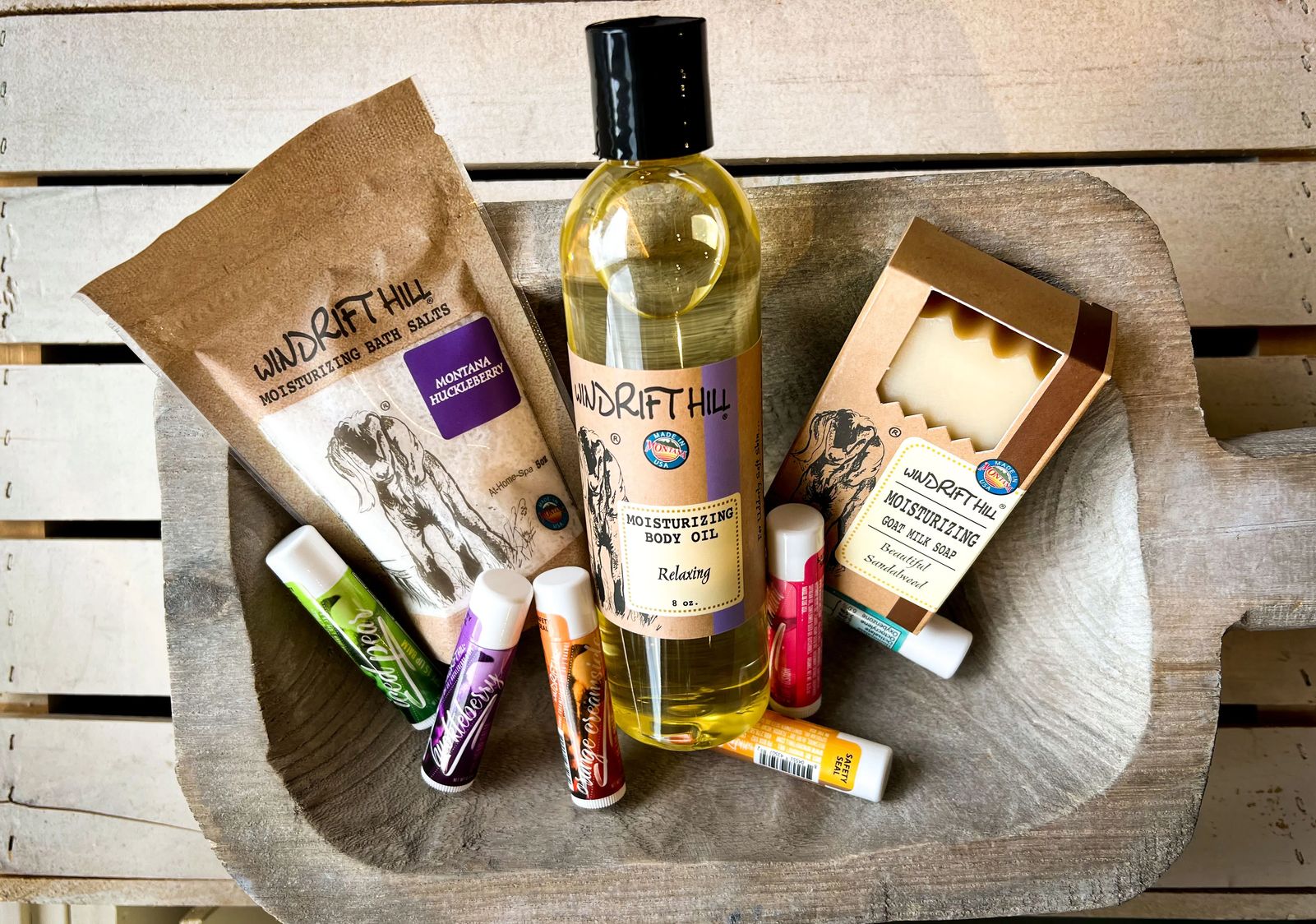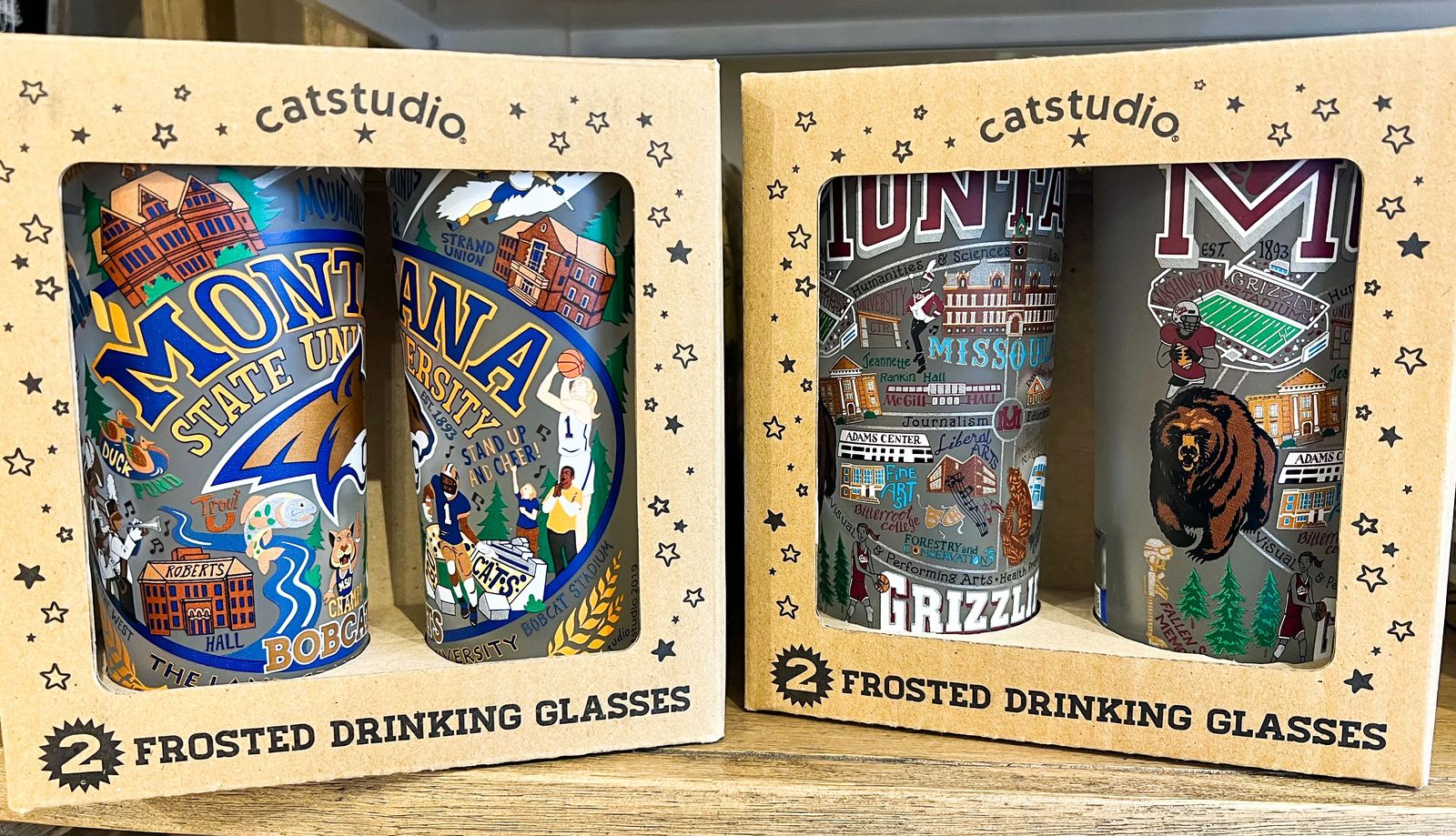 MSU or UM Specialized Drinking Glasses
Set of 2 frosted glasses with custom designs for the Cats fan or Griz fan on your shopping list! Dishwasher safe; 15 ounces; made with organic inks and lead/cadmium free.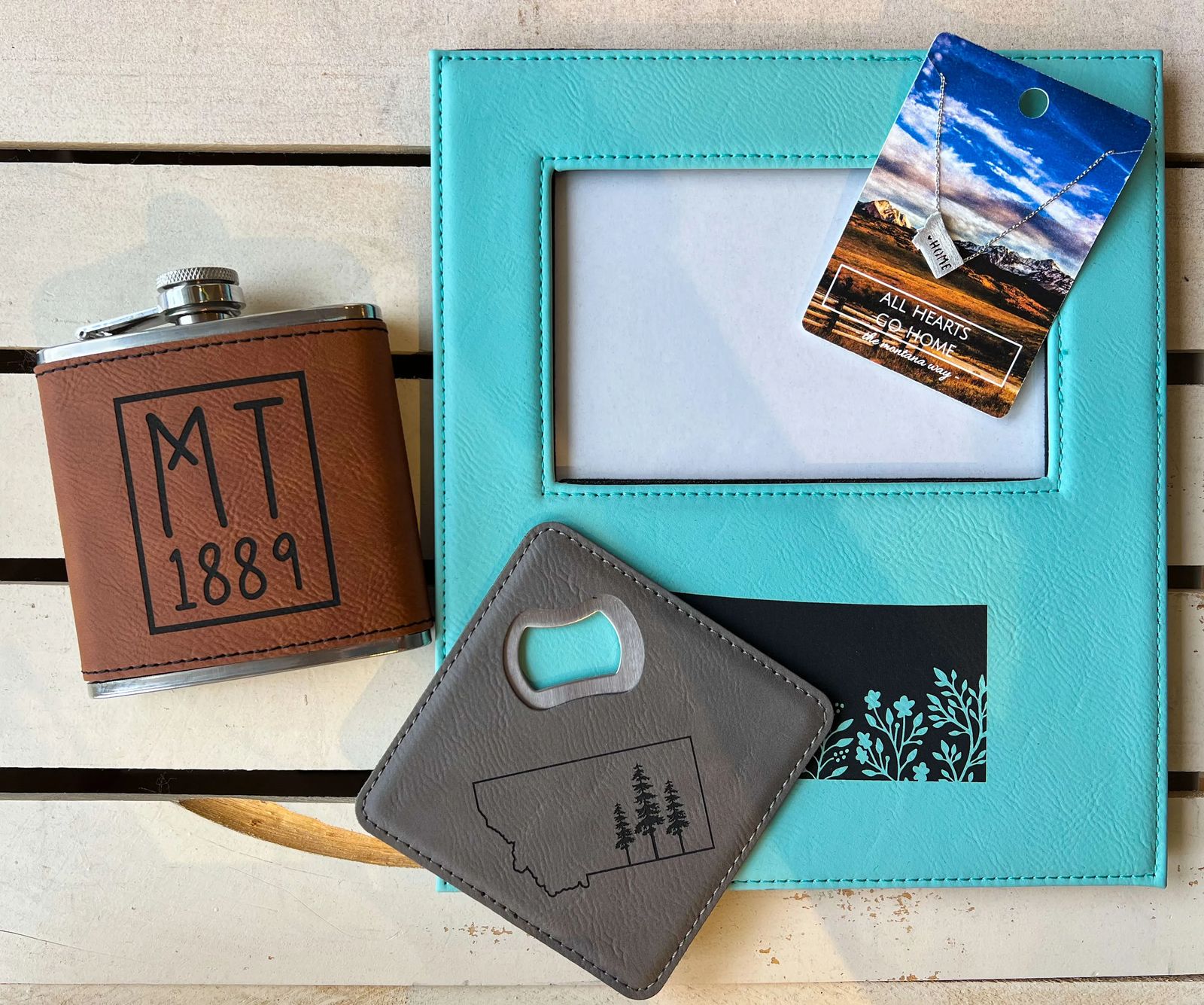 Montana Scene
Out of Lincoln, Montana these custom faux leather products are unique and special gift options for the lover of Montana that has everything else! Featuring photo frames, flasks, coasters, bottle openers, keychains, card set holder or dice cup, passport cover, ID holders, luggage tags, money clips, drink cozies, and more!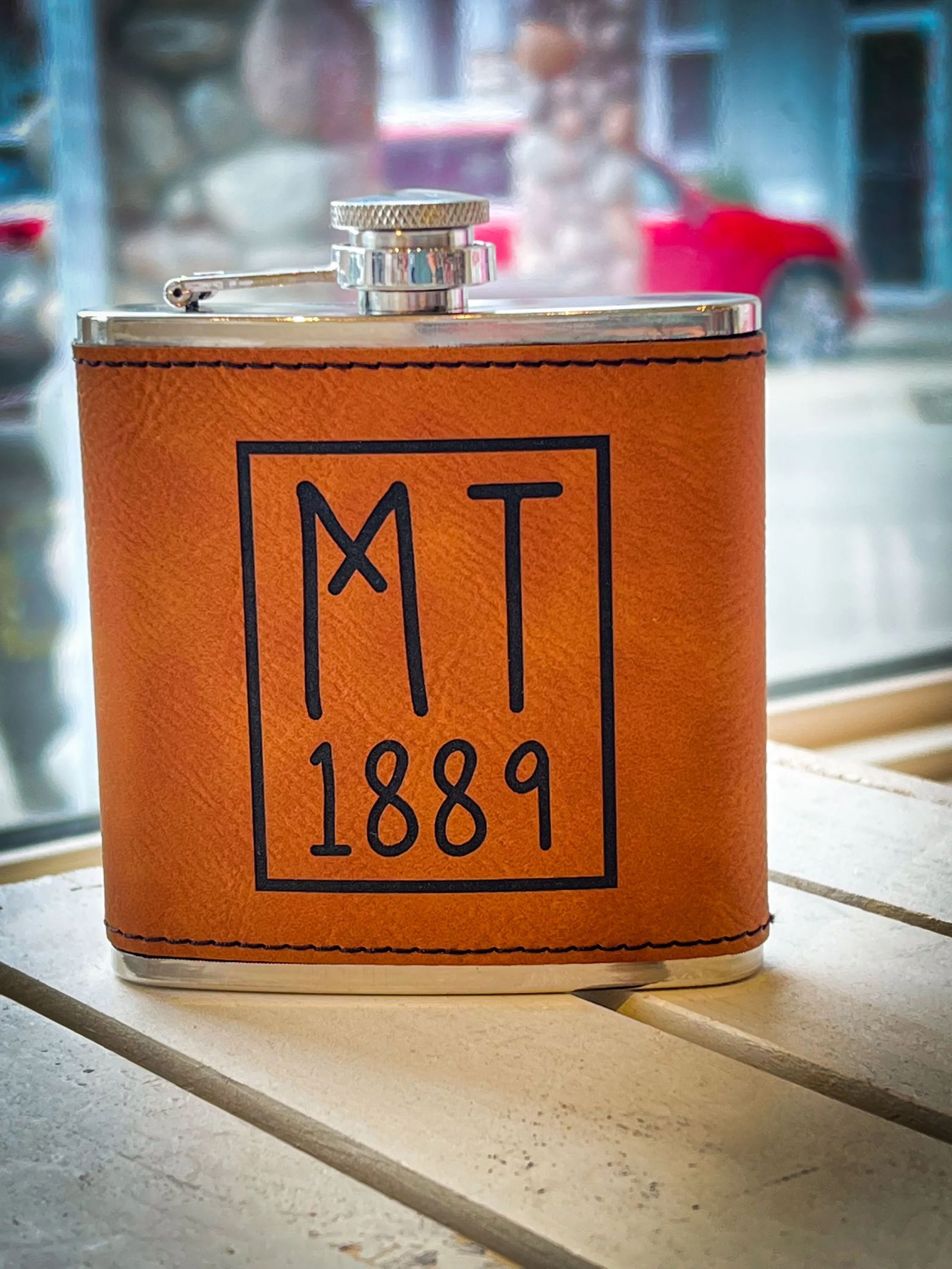 Lulu Pottery Mugs
Handmade in Bozeman, MT
Each of these rustic mugs is hand-crafted and with love and care by a one woman operation who loves ceramics and creating beautiful pieces that are functional and high quality!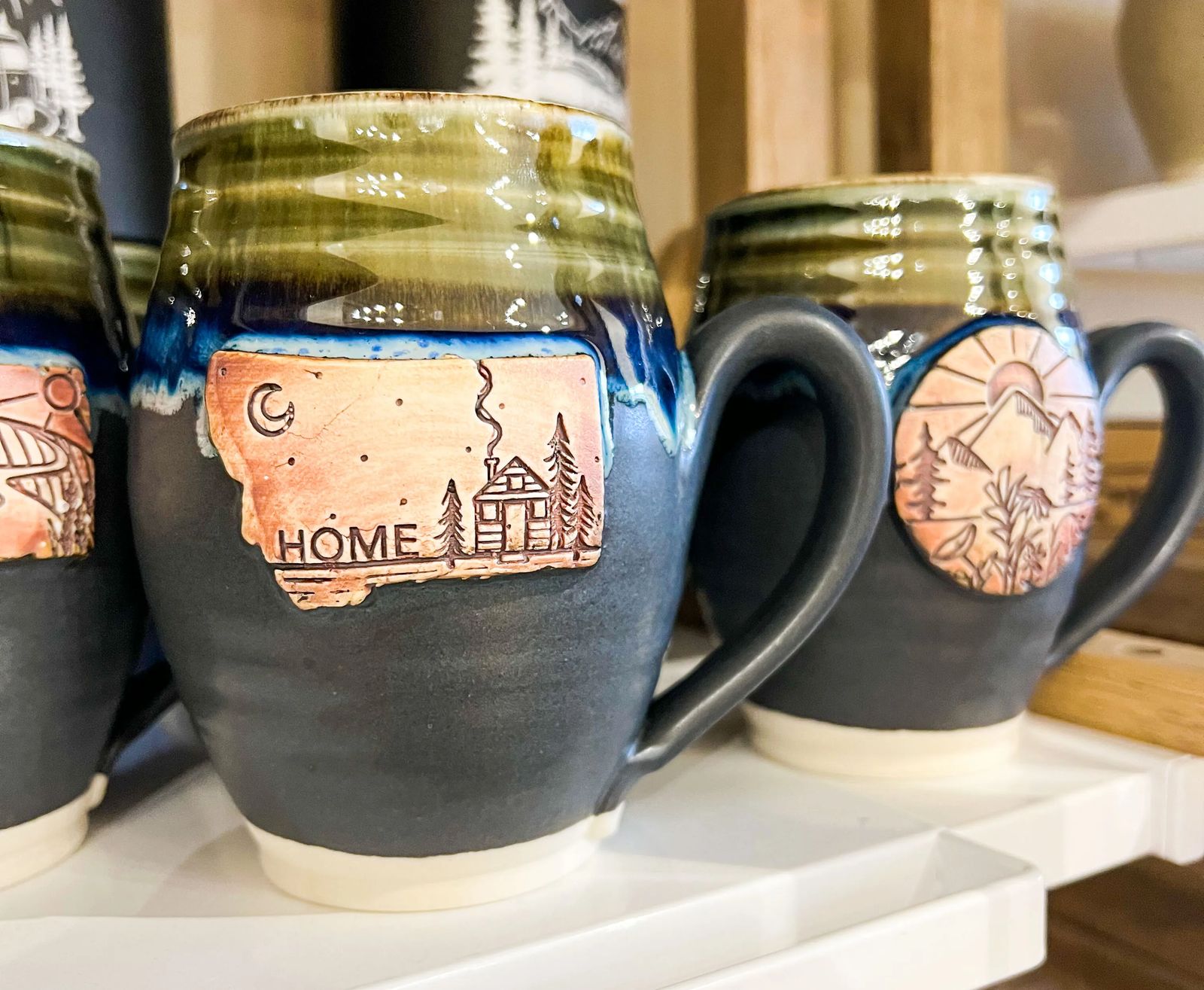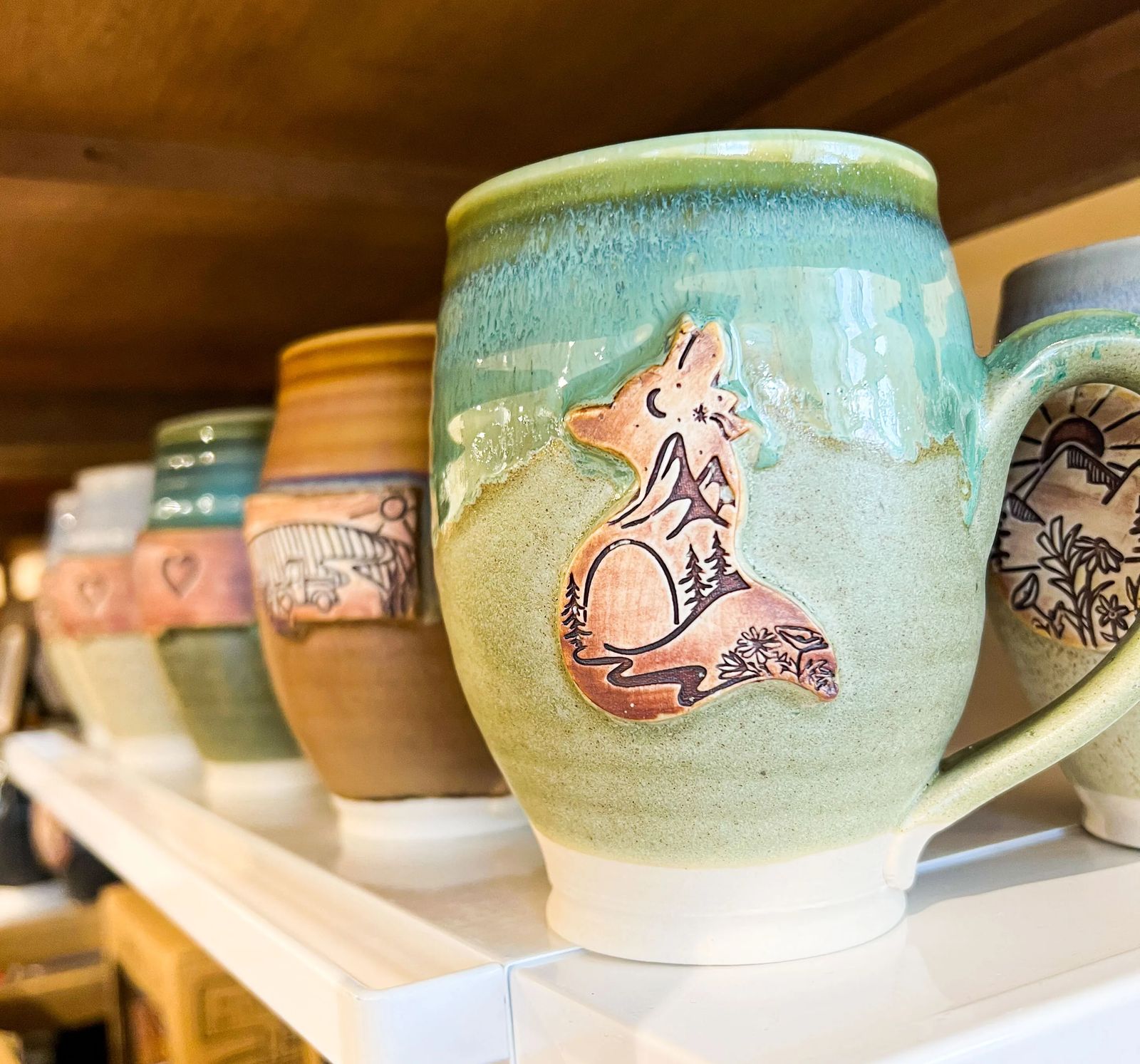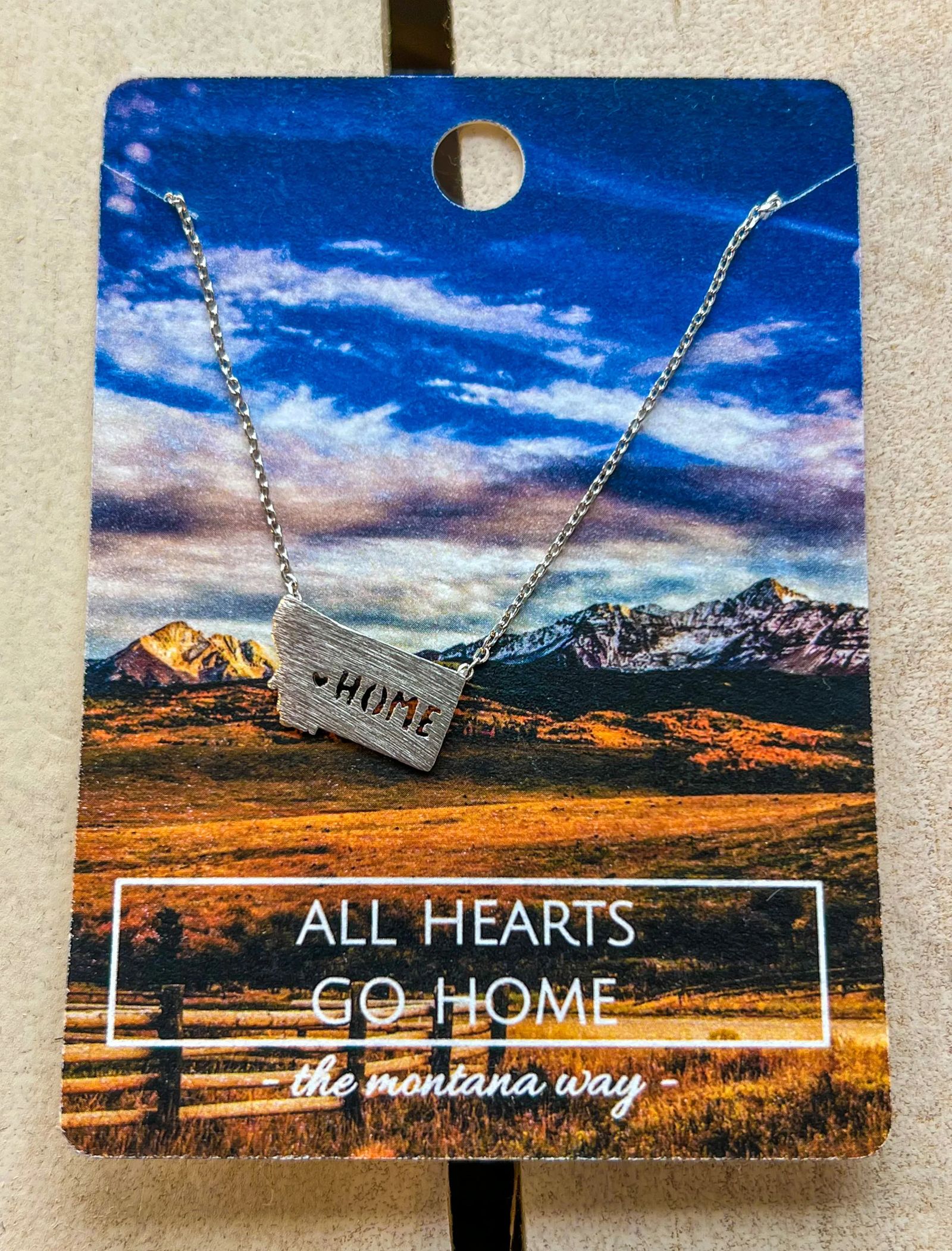 The Montana Way Necklaces
The Montana Way was established in the fall of 2014, inspired by the beauty and adventures that surround us in Montana every day. They operate out of Missoula, and are a Montana born & bred company. "The Montana Way is just our way of life." Multiple necklace options include Adventure, All Hearts Go Home, Montana on My Mind, Mountain Vibes, and Love Is a State of Mind.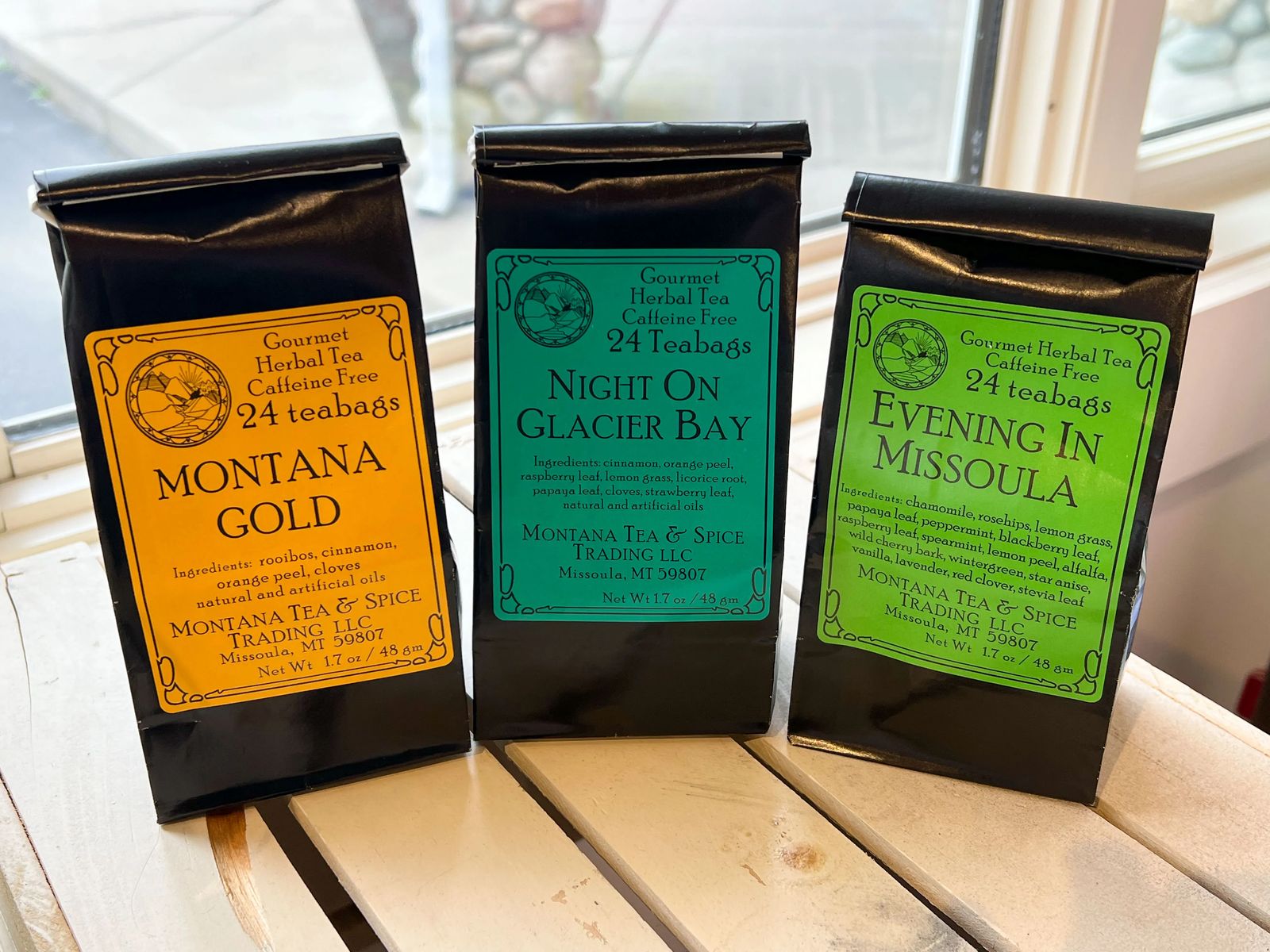 Montana Tea & Spice Trading LLC
This company has been making teas in Missoula since 1972 and describes "a concept that teas could be far different than what is typically offered. They can be complex like wine yet a simple pleasure." These are local favorites and the perfect stocking stuffer or to enjoy yourself after a long day of holiday prep work.
Montana-Themed Trucker Hats
From The Montana Scene.
These functional hats are breathable, washable, easy-wearable with a variety of colors and emblems for you to choose from! The perfect gift for anyone.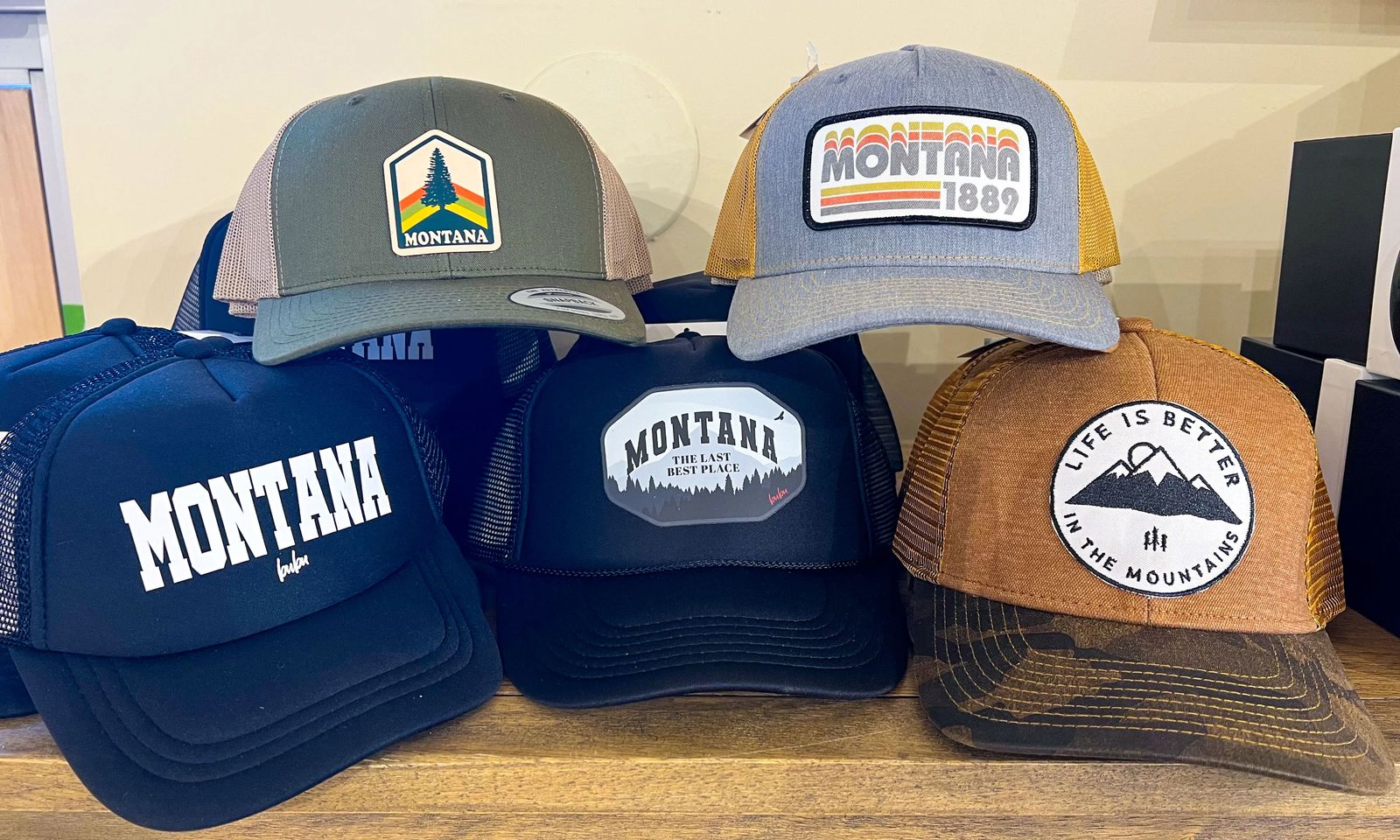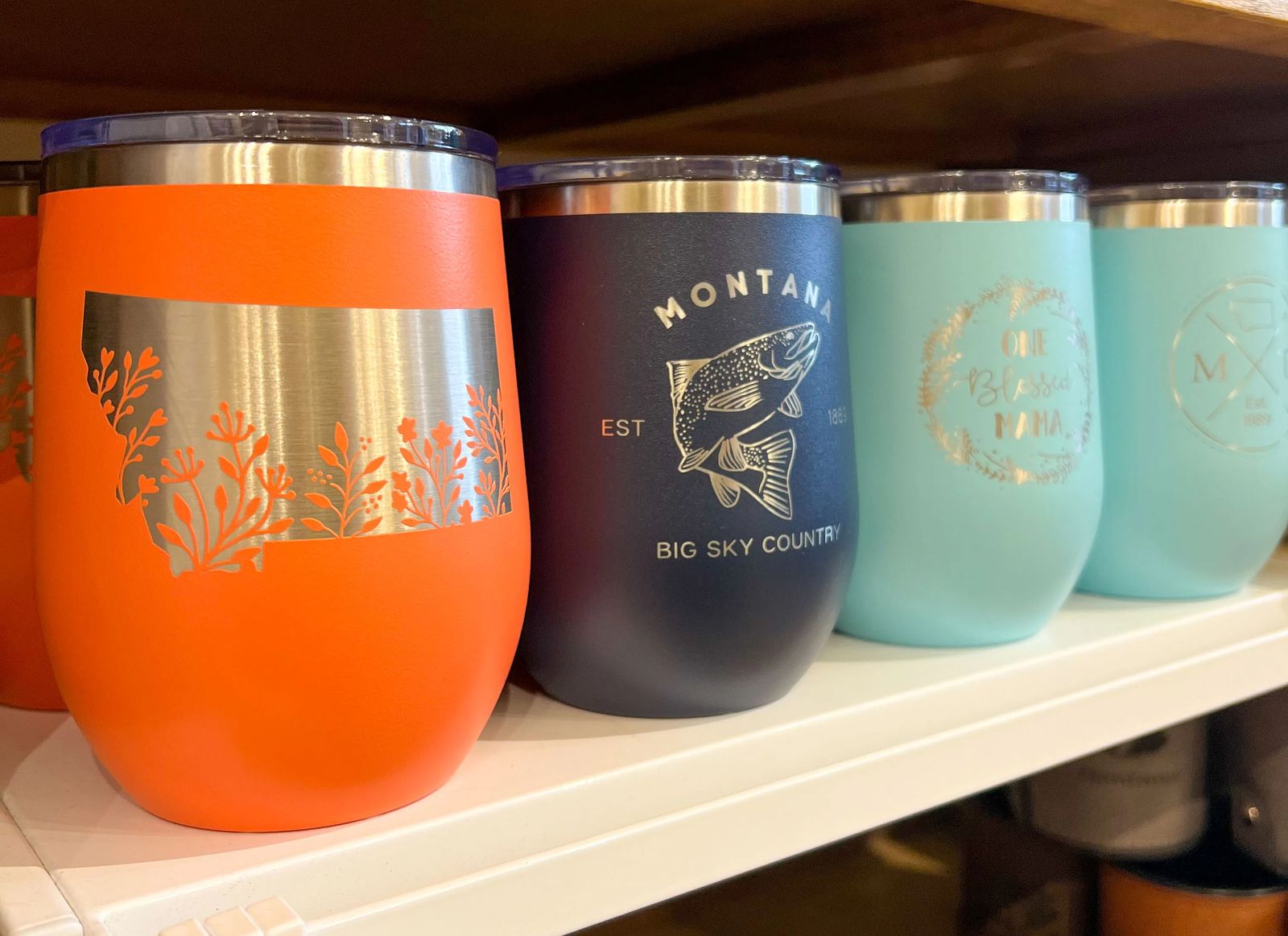 Custom Wine Tumblers
Each of these insulated tumblers comes with a lid are etched in Montana.
So many colors and themes to choose from!
Also be sure to check out the selection of insulated mugs and water bottles.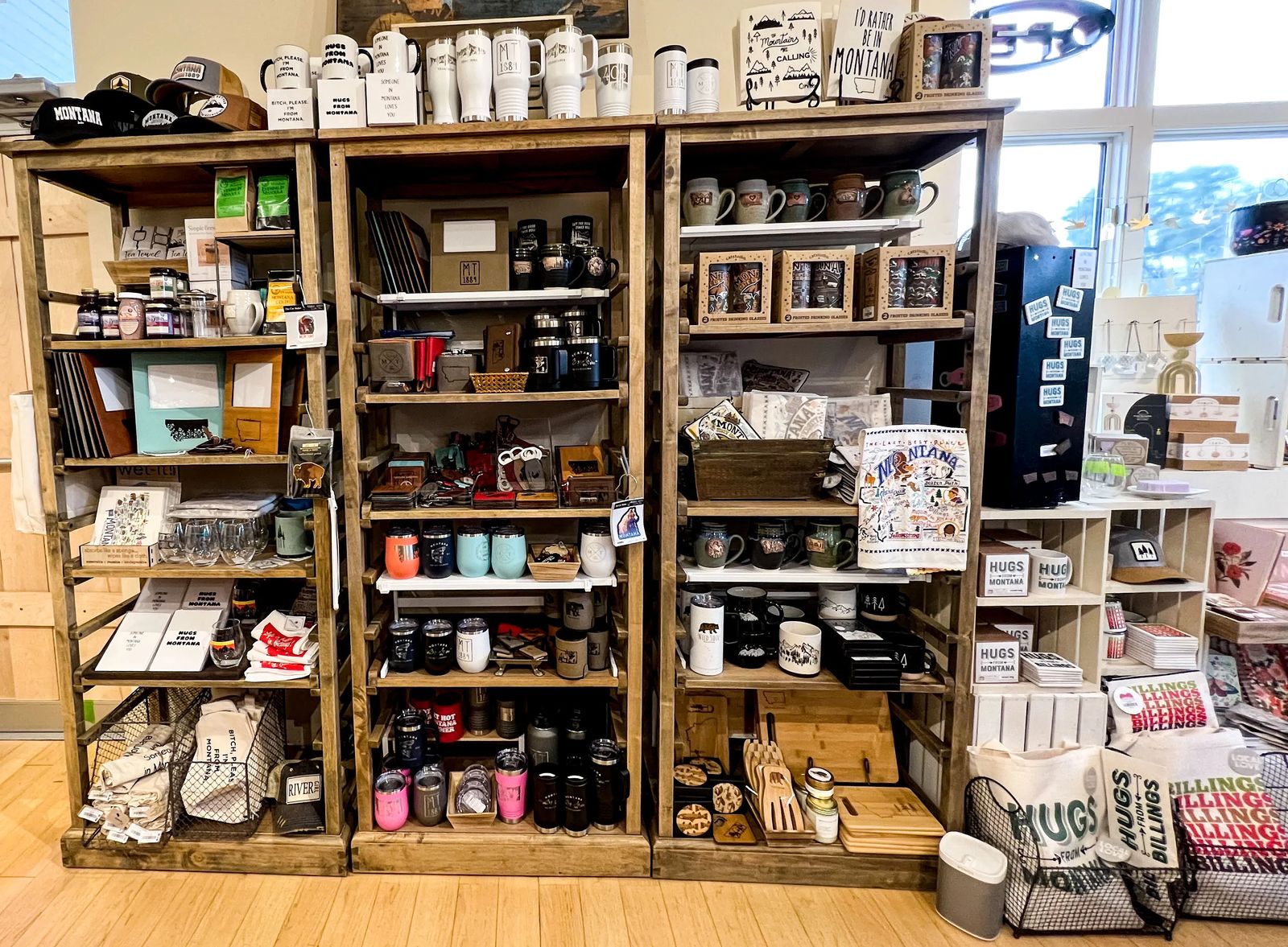 Becky's Berries
Jams, jellies, syrups, and creamed honeys made in Absarokee. These delicious creations can be used for sandwiches, toast, ice cream toppings, marinades, grilling, and more!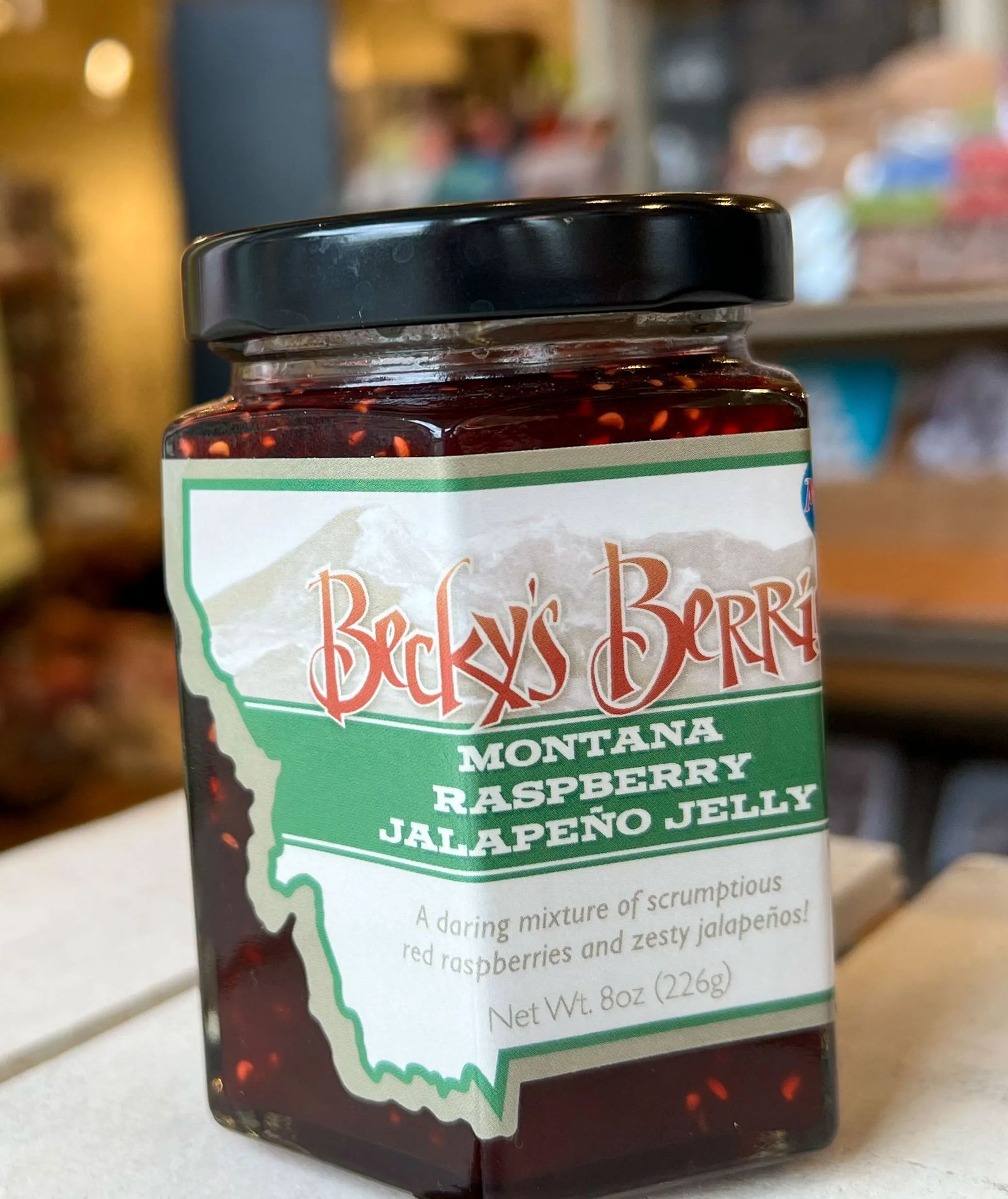 Bumper Stickers!
Don't forget to check out their bumper sticker wall for many local options that are the perfect addition to any gift.
And there's even more to choose from... including wine glasses, magnets, cutting boards, and more!