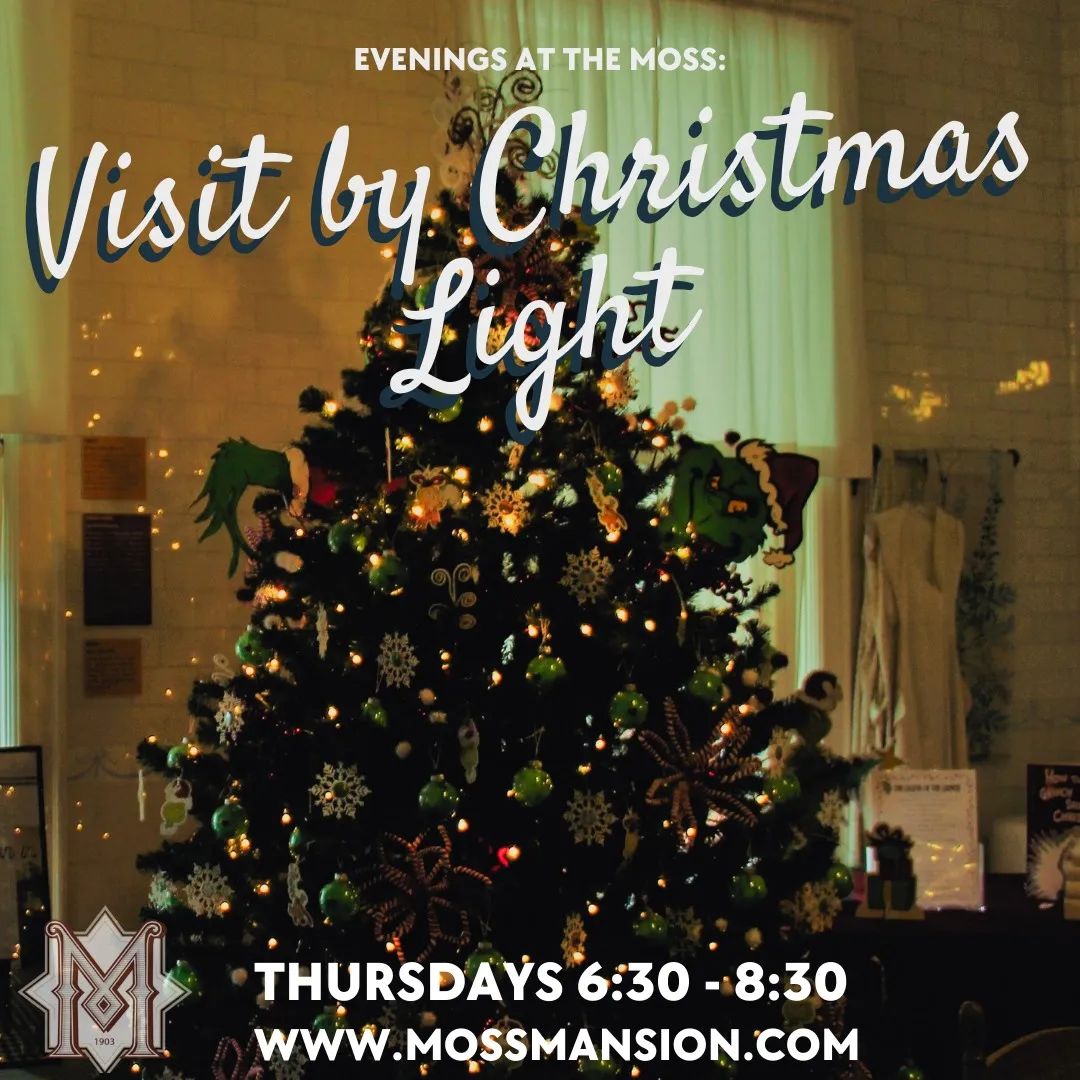 Evenings at the Moss: Visit by Christmas Light
thursdays in November & December 6:30 - 8:30 PM
Our most mesmerizing time of year will bring a holiday glow to your heart. Tour the museum by the light of dozens of lighted Christmas trees on Thursday evenings from November 11 to January 9 (except on Thanksgiving Day). Be sure to vote for your favorite – local charities and businesses want to share their good tidings with you and one will win the Guest Favorite prize of $150 cash for their chosen charity.
Tour during the day from noon to 3pm, or enjoy the magical glow of twilight from 6:30 pm to 8:30 pm (these are updated times) one night a week. Holiday season tours are $15 per adult, $12 for Senior Citizens, Veterans, and Students (age 6-18). Reservations not required for groups of less than 10. Group tours or Trunks and Treasures tours may be arranged with Ashley at 406-256-5100.
These tours are walk-in only, tours are sold in our gift shop in the basement.