Corn Mazes, Pumpkin Patches, & All the Fall Fun
Fall 2023 | Sponsored by Angie Stiller: Stiller Insurance Agency
It's now finally feeling like fall & we have gathered the best places and activities to get the most out of the season! (Note: this list is limited to fall-themed celebrations and activities. We will be releasing a Halloween event guide separately!)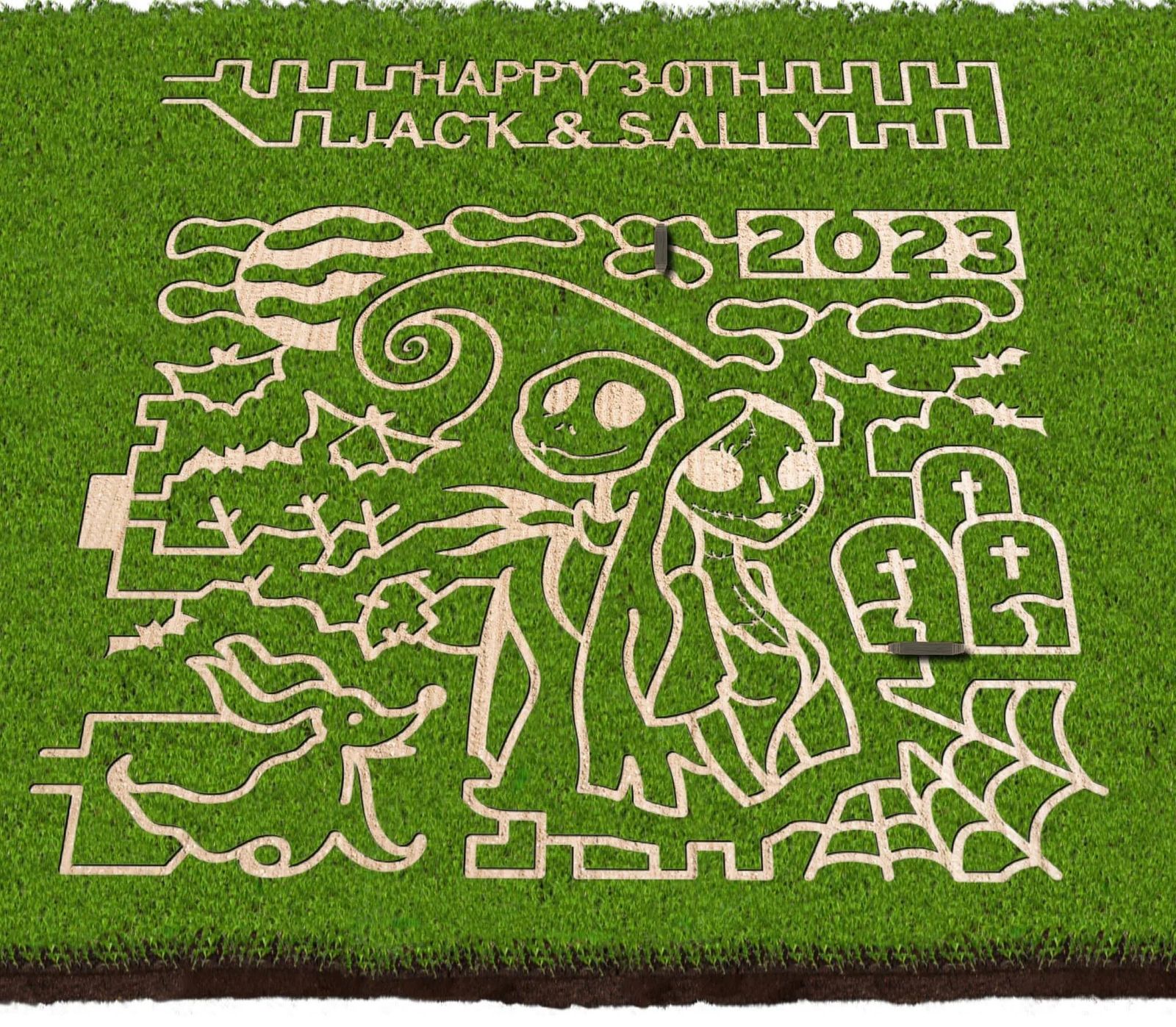 The Maize at Grandpa's Farm
Located at: 58th St. West & Grand Ave. in Billings
September Hours (opens 9/8):
Wednesday 6pm - 9pm
Friday 6pm - 10pm
Saturday 10am - 10pm
Come enjoy the movie opening weekend (Sept 8th-9th and 15th-16th) on a blanket or camp chair. There will be a limited number of Drive-in car spots available for purchase as well.
October Hours:
Wednesday 6pm - 9pm
Friday 10am - 10pm
Saturday 10am - 10pm
General Admission - $12 | Admission During Haunting $15
**Haunting only Fri. & Sat. Nights in October**
TRIAXE axe throwing -
10 Minutes - $3 per person
15 Minutes - $8 per person
30 minutes - $50 (up to 6 people)
New this year: Debit & Credit cards accepted! 2023 maze design: Celebrating 30 years of The Nightmare Before Christmas
New admission policy: Starting this season, we will no longer admit unaccompanied youth (14 and under). This new policy is to keep the Maize safe and fun for everyone. If youth cannot produce a high school ID or a valid drivers license, they must be accompanied by a responsible parent or guardian. Chaperones must be within eyesight of their group at all times, and group sizes should not exceed 10 youth per chaperone.
Sunflower Festival: Book a photo shoot with your favorite Photographer. Or just come and take a selfie or two and take some blooms home to brighten your day. Opening weekend until their gone!
Other Attractions Include: Pumpkin Patch, Hay Mountain, Tube Slide, Pig Races (check website for schedule), mini maze & other kid-centered activities! Learn more here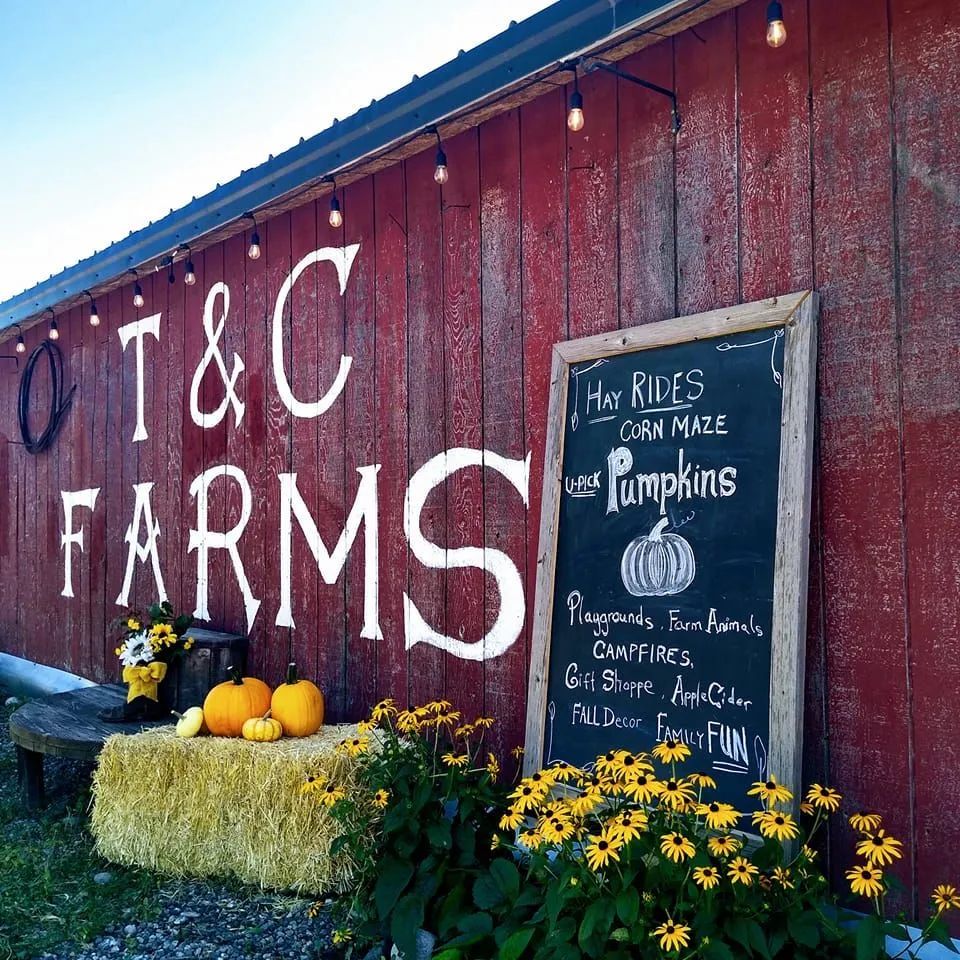 T&C Farms
Located at: 1927 Holstein Lane in Laurel
Hours: every Friday, Saturday, & Sunday through October 29th from 9am - Dusk daily
Opening Day is Friday, September 22nd
U-Pick Pumpkin Patch & Fall Farm Family Experience Including: Hayrides, corn maze, you pick field pumpkins, playground, gift shop, Pumpkin Slingshot, Redneck Skeeball, Giant Prize Pumpkins, Farm Produce, Farm Animals, picnic areas, & Barrel train!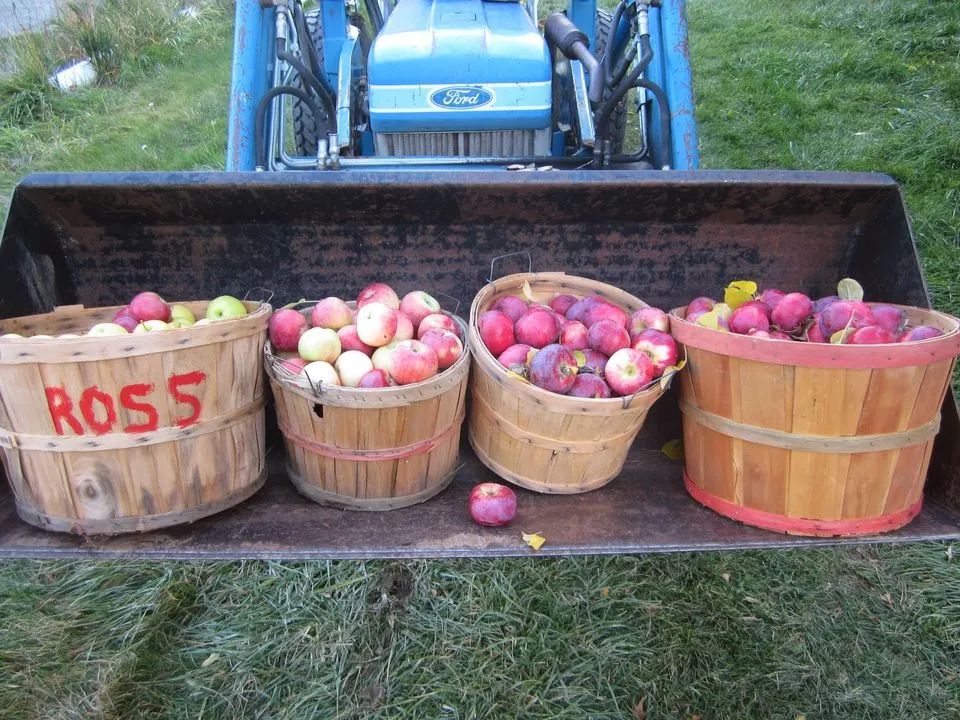 ROSS ORCHARDS
Located at: 200 North St, Fromberg, MT
Ross Orchards is a fourth-generation apple orchard in Clark's Fork Valley, Montana. When available, they offer many varieties for sale during harvest season. ***They do NOT offer for people to come pick their own apples.***
This year's pricing will be: apples by the half-peck (~5lbs) for $10 and half-bushel (~20lbs) for $30, sold by dry measure.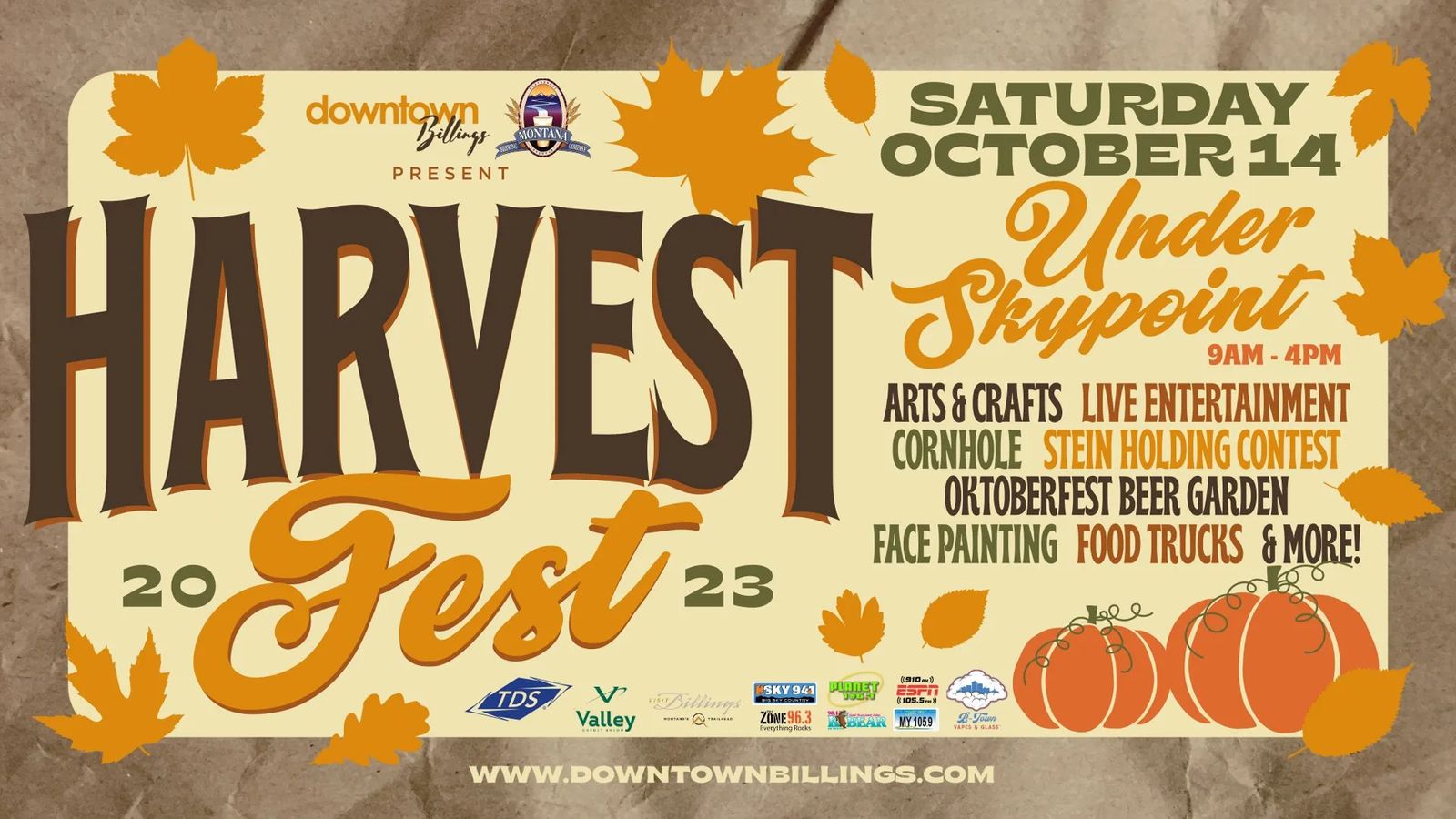 Harvest Fest
Saturday, October 14, 2022
Downtown Billings under Skypoint
9:00am - 4:00pm
Details: Presented by the Downtown Billings Alliance and Montana Brewing Company, located in the center of downtown Billings under Skypoint. HarvestFest is a grand community fall festival taking place the second weekend of October and celebrates the season with a rich diversity of arts and crafts, mums, pumpkins, face painting, balloon twisting, baked goods, and the final offerings of locally grown goods.
The event has something for all ages; experience the aromas of food-truck fare like steak sandwiches, cotton candy, and kettle corn, live entertainment performing under Skypoint, Montana Brewing Company's annual Oktoberfest Beer Garden and Stein holing contest, TDS Fiber will have their van set up and streaming live football, Wise Wonders Science and Discovery Museum will have an interactive children's area with free crafts and activities and sooo much more.
This fall street festival draws people from all over the Northwest region into the streets and businesses of downtown! Learn more here!
Arts & Crafts
Live Entertainment
Stein Holding Contest
Free Kids Craft & Play Area
Oktoberfest Beer Garden
Face Painting
Locally-grown produce
Locally-made baked goods
Food Trucks
Fall Mums
And more!

Laurel Brewfest
Saturday, September 23rd
Millers Horse Palace (7215 Mossman Lane)
4:00pm - 8:00pm
COME ENJOY A UNLIMITED BEER SAMPLING FROM A VARIETY OF LOCAL BREWERIES, FOOD TRUCKS, AND LIVE MUSIC!
THE LAUREL BREWFEST IS A MAJOR FUNDRAISER FOR THE LAUREL CHAMBER OF COMMERCE. FUNDS RAISED WILL GO TOWARD FURTHERING THE MISSIONS OF OUR COMMITTEES, BEAUTIFICATION PROJECTS, PROGRAMS AND OPPORTUNITIES FOR OUR BUSINESS COMMUNITY. THIS YEAR OUR MAIN FOCUS FOR THE PROFIT IS OUR LAUREL BEAUTIFICATION PROGRAM
ON SEPTEMBER 23RD FROM 4:00PM -8:00PM, GRAB YOUR OFFICIAL LAUREL BREWFEST SAMPLING GLASS, AND YOUR VOTING TOKEN. THEN YOU'RE ON YOUR WAY TO UNLIMITED SAMPLING. MAKE SURE TO PARTICIPATE IN THE 2023 PEOPLE'S CHOICE AWARD, BY DROPPING YOUR TOKEN AT YOUR FAVORITE BREWER'S TABLE.
***MUST BE 21 YEARS AND OLDER TO ATTEND***
THE BREWERIES: You'll have unlimited tasting from approximately 10-15 professional craft brewers from around the state!
YOUR VOTE: All ticket holders will be asked to vote for the People's Choice Award! Then stay until the end to see who takes home the 2023 Laurel Brewfest Award.
THE MUSIC: TANGLEWOOD BAND will be playing this year for the brewfest.
THE FOOD VENDORS: We will have a wide variety of Food Trucks available. Stay tuned for the list!
CASH BAR : There will be a cash bar providing wine, mixed drinks and non-alcoholic drinks at the Brewfest for non-beer drinkers. Must be age 21 or older.
THE PRICE: $40/cup for unlimited samples during the event. If you would like to get your cups ahead of time they are available at the Chamber office at 108 E Main St. [General Admission $10- This is for designated drivers or anyone just wanting to come enjoy the event without sampling the brews.]
Must be age 21 or older.
YOUR FOUR-FOOTED FRIENDS: No dogs (or pigs or goats) please. They don't like beer anyway.
HOW WE ALL BENEFIT: The Brewfest is a major Chamber fundraising event of the year, with proceeds going toward the work of our committees and to other programs and training opportunities for the Laurel business community.

Rescued & Reclaimed Harvest Season Vintage & handmade Market
Friday, October 6th | 5:00pm - 8:00pm | $15 Admission
Saturday, October 7th | 10:00am - 4:00pm | $5 Admission; Children 14 & under are free
MetraPark Expo Center
The Rescued and Reclaimed Harvest Season Vintage & Handmade Market will be held in Billings MT on October 6th & 7th, 2023 at the MetraPark Expo Center which has over 63,000 square feet of shopping experience.
We have over 100 of the regions finest vendors coming in from all over Montana, Wyoming, North Dakota, South Dakota, Idaho & Minnesota.
We will also have five fabulous food vendors lined up with plenty of seating area.
So jump in the car and plan to come spend the day with us and be prepared to be amazed by all of the Vintage, Junk, Repurposed, Rusty, Primitive, Fine Antiques, Jewelry, Candles & Boutique Clothing that you have ever seen.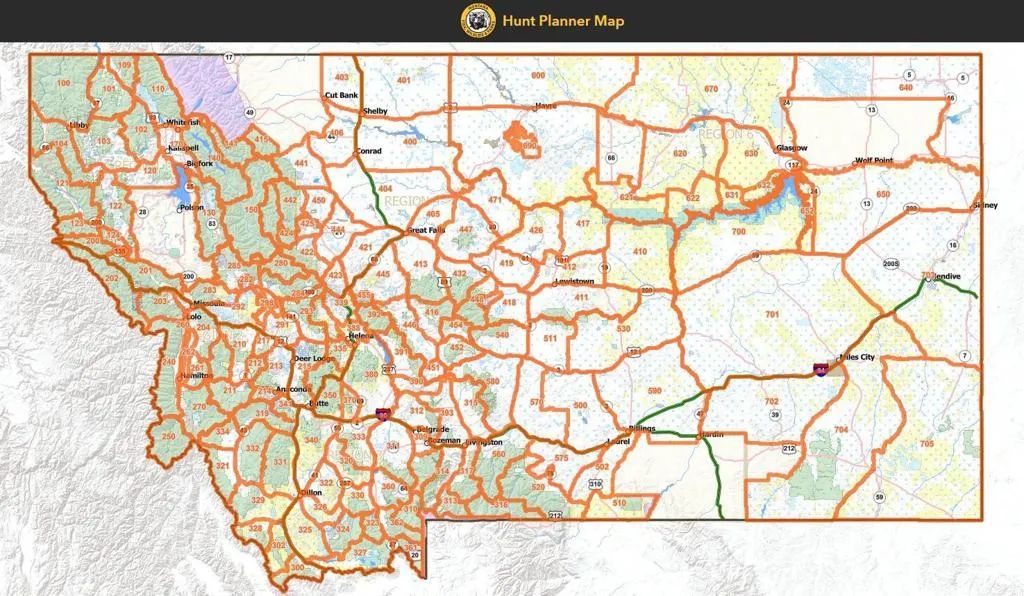 starting dates for fall hunting in Montana
Living in Montana, hunting is a big deal and fall tradition for many. Please never hunt or fish without a proper license and always be aware of when you are on state/federal lands vs. private lands! And always, always be BEAR AWARE! It's also worth noting that fishing season is open all year long on lakes and ends on November 30th for most rivers and streams. Here are the highlighted start dates for general hunting for the most popular game seasons (archery and other specifics have different dates):
Mountain Grouse, Sage Grouse, & Sharp-tailed Grouse: September 1 - January 1
Turkey: September 1 - January 1
Bighorn Sheep: September 15 - November 26
Black Bear: September 15 - November 26
Moose: September 15 - November 26
Mountain Goat: September 15 - November 26
Duck: October 1 - January 13 (in most areas)
Geese: October 1 - January 13 (in most areas)
Antelope (Pronghorn): October 7 - November 12
Deer: October 21 - November 26
Elk: October 21 - November 26
Mountain Lion: October 22 - November 27
Bison: November 15 - February 15, 2024
Other Noteworthy Fall-Themed Things To Do:
Fall Fest @Roots Garden Center on Poly is happening on September 23rd from 9:00am - 5:00pm.
Stop by to wander through the greenhouse and yard and discover 25 local artists' booths! Enjoy food from some of our favorite food trucks: Pink Patties, Tup Tim Thai, and La Taqueria! Enjoy live music from local musicians: Dylan Petit, Bryan Canny, and Kindred Spirits while you shop!
Sunflower Festival @1122 Shiloh Road on September 15th & 16th. 8:00am - 8:00pm
Sun & Celosia presents Billings' 1st Annual Sunflower Festival. Come enjoy Billings very own U-pick sunflower field opening to the public! There will be food trucks, delicious coffee in the morning, seating, shade, games, music, and you get to bring home a handful of handpicked flowers!
SustainaBillings Fall Fest 2023 @Thirsty Street Brewing Co. on September 30th from 10:00am - 4:00pm
Get ready for fall fest y'all: SustainaBillings style! Vendors, nonprofits, food trucks, music & raffle baskets benefiting Big Sky MMIP!
Rimrock Mall Craft & Vendor Fair @Rimrock Mall on September 16th from 11:00am - 6:00pm.
Come support local small businesses, makers, and crafters at this year's Fall Craft and Vendor Fair at Rimrock Mall! This event will be in the mall next to Spirit Halloween!
MT Country Creations Craft Show: Fall Shopping Extravaganza @MetraPark in the Montana Pavilion on September 23rd from 9:00am - 4:30pm.
Free Admission. Kickoff the Holiday Shopping Season by Supporting Local Small Businesses!
Be on the lookout for a complete list of Halloween activities to keep you busy throughout October to be released soon!