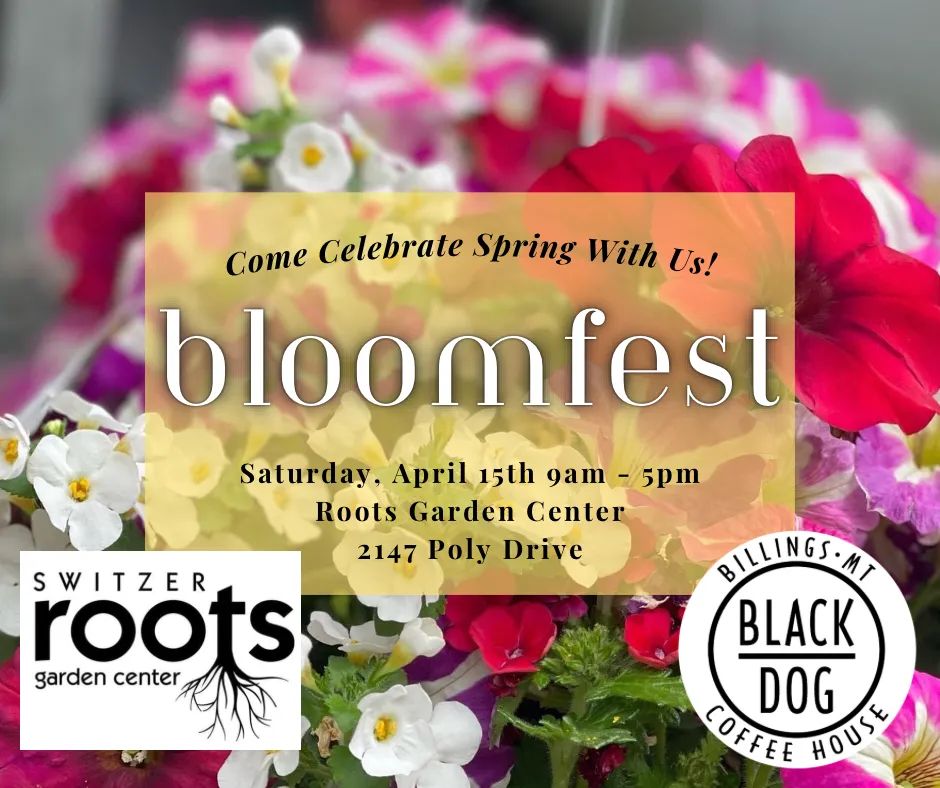 Come Celebrate Spring at BloomFest!
This Saturday (April 15th), join us to welcome the change of seasons with Roots Garden Center and Black Dog Coffee! There will be flowers, vendors with lots of locally-made goodies, food trucks, live music, and more!
Black Dog and Roots are very neighborhood-oriented businesses and love opportunities to host neighborhood community events. Especially when we've had a winter that feels like it's gone on for way longer than it should. This event is a great new tradition of a community-centered event that marks the beginning of planting season and spending time outdoors with family friends, and nature in general. Black Dog and Roots love celebrating changes, creativity, and focus on small/local businesses. This is the perfect way to enjoy all of these!
There will be 35 vendors with all kinds of handcrafted items like jewelry, cards, pottery, soap, glassware, wood working, dog treats, human treats, and knit blankets... just to name a few! Most of the vendors will be around the back of Roots in the green house area so there will be plenty of places to wander and enjoy the ambiance of the greenery while browsing. This event is a great way to help local entrepreneurs who don't have a storefront develop new business while giving them more recognition for their amazing products and the dedication and love that go into everything they create.
Additionally, there will be outdoor live music including Kindred Spirits (two local music teachers) from 10:00am - 12:00pm and acoustic guitar players from noon - 2:00pm & 2:00pm - 4:00pm. Available food trucks include Pink Patties, Tup Tim Thai, Wagon Wheel Kettle Corn, and La Taqueria. Black Dog will be open to serve coffee and all of their other wonderful beverages throughout the event, so it is the perfect time to try something off of their spring seasonal menu. We personally recommend the Strawberry Fields iced matcha... so good!
Spend this Saturday with us enjoying the time spent together as the seasons change and we get excited for the next phase with planting, growing, and all forms of creations!
P.S. Don't forget that Roots has their fairy hunt as a cute little activity for the kids to enjoy.