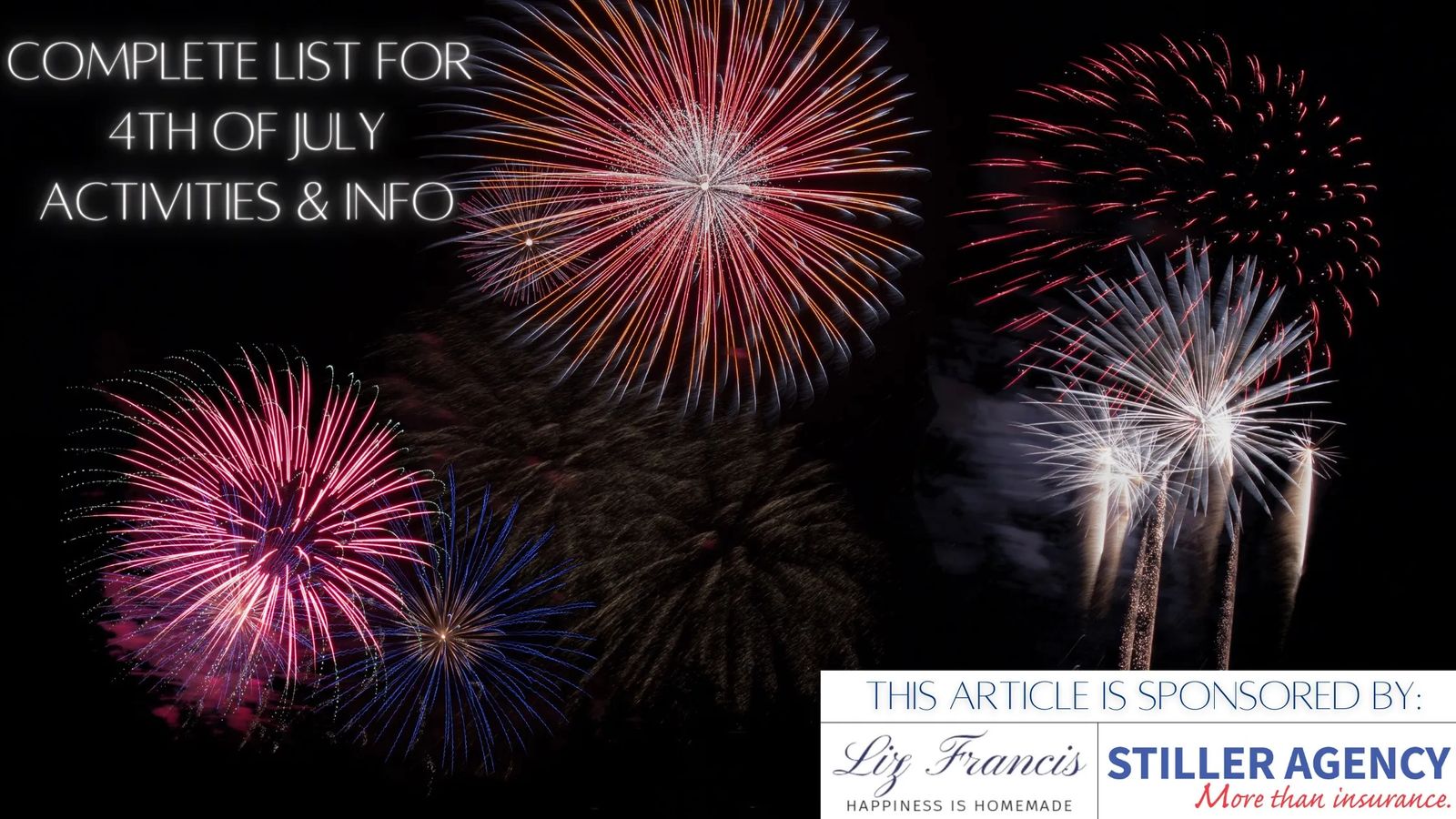 WHAT ARE YOU DOING FOR THE FOURTH?
Here's a complete list of things happening in and around Billings for Independence Day 2021!
Billings - Holiday Weekend Around Town
Billings Mustangs Home Games: vs. Great Falls on Wed. June 30th, Thurs. July 1st, and Fri. July 2nd @6:35pm Dehler Park
Billings First Fridays 2021: July 2nd in Downtown Billings 5-8pm
Yellowstone Art Museum: Free First Friday on July 2nd 5-8pm
Bitterroot Sip & Paint Class - Fireworks: July 3rd @3pm
Octane Freedom Fest Car & Truck Show: July 3rd 10am-3pm @All American Pharmaceutial with vendors, music, and food
Be sure to check out Independence Day restaurant specials at Rio Sabinas, Rib & Chop, and City Brew!
Billings - July 4th
Food trucks, concessions and live music beginning at 7pm @MetraPark's outdoor plaza (outdoor pavilion near the pond)! Family-friendly, free admission, and feel free to bring your own food, drinks, camp chairs, and blankets.
Fireworks at the Metra begin after dark (~10pm); launching from Metra's upper parking lot. No parking will be allowed in the upper lot all day for this reason. Loudspeakers in Metra's lower lots will play music with the fireworks, or tune radios to 97.1 or 102.9 FM.
More Info Here: https://www.cfbillings.com
Laurel - July 4th
24th Annual Chief Joseph Run: 8-mile begins @6:30am; 2- & 4-mile begin @7am. Thompson Park Shelter-6th Street
Pancake Breakfast: 7-11am @ Fireman's Park - Children 7-12 get in for $4, and those 13+ get in for $6, kids 6 & under are FREE!
Grand Parade: Theme "Proud to be an American" begins @11am at Alder Ave. & Main St. and goes west.
Food & Craft Fair: 10am-dark @Thompson Park (1st Ave & E 8th St.)
Corn Hole Tournament: 12pm @Laurel High School lawn
Fireworks: beginning at dark in Thompson Park
More Info Here: http://www.laurelmontana.org/july-4th-celebration/
Red Lodge - July 1, 2, 3, & 4th
Parade: Theme "Back in the Saddle Again" will be all three days beginning at 12pm at Broadway & 16th Street, heading north on Broadway to 5th St. Be sure to arrive early and bring camp chairs! (2nd, 3rd, & 4th only)
Rodeo: Home of Champions Rodeo will be July 1, 2, & 3 @6pm (gates open at 4pm) and July 4 @3pm at Red Lodge Rodeo Grounds. Be sure to get tickets ahead of time: http://redlodgerodeo.com/wp/
Daniel Kosel Concert: Thurs, July 1st @6-8pm Lions Park Gazebo & Sat. July 3rd @2-4pm (following parade with a Country Dance at Beartooth Elks Club after the concert).
Fireworks: beginning at 10pm or at dark; shot off on the East Bench, so can be seen all over town. As fireworks are prohibited within city limits, Red Lodge accepts donations of fireworks to be used in their show at the Chamber of Commerce or any of the donation containers around the town. Fireworks show on July 4th only
More Info Here: https://www.redlodge.com/montana-calendar-of-events.asp
Roundup - July 2, 3, & 4th
Friday: 11am parade down Main St. theme "Honoring our Local Heroes." 1pm Top Shot Competition @83 Golf Course Rd. 7pm "Hotel California A Salute to The Eagles" Concert @City Park, Fireworks after night show.
Saturday: 11am parade down Main St. theme "Honoring our Local Heroes." Noon-5pm Kids Kountry & Craft Bazaar @City Park. 7pm "Joe Nichols & Lauren Macitti" Concert @City Park Stage, Fireworks after night show.
Sunday: 7am Fourth of July Bird Walk @Roundup Riverwalk WEST Kiosk (free, bring your own binoculars!). 10am "Buttons & Bows" youth rodeo @Ridge Riders Club.
More Info Here: https://roundupindependencedays.com
Some extra notes:
~Yellowstone County has banned fireworks (implementing Stage II fire restrictions until further notice). As this summer has already seen extreme heat with very little moisture, there is a significant risk that our fire season could be much worse than normal; especially as we have already seen some major wildfires spark nearby throughout the month of June. The planned fireworks shows in Billings and Laurel will go on, but they have special permits.
Please note that Stage II Fire Restrictions also ban:
Building, maintaining, attending, or using a fire or campfire for any purpose. This includes backyard fire pits!!!
Smoking, except within an enclosed vehicle or building, a developed recreation site or while stopped in an area at least 3 feet in diameter that is barren or cleared of all flammable materials.
Operating a chainsaw or other equipment powered by an internal combustion engine, blasting, or welding between 1 pm and 1 am.
The use of any combustible entertainment device including but not limited to fireworks, unless granted a permit by the Yellowstone County Sheriff.
Operating motorized vehicles off designated roads and trails.
We know this sounds like a little bit of a buzz-kill for the holiday weekend, but please keep in mind how much we love being able to get out and about and explore our neighboring areas and all of the beauty Montana has to offer! A huge part of keeping these areas safe and maintained is listening to and trusting the professionals who enact these restrictions for good reasons.
~As they have in most years for the past few decades, the Billings Fire Department will be closing Phipps Park as well as the public lands that run along the top of the Rims from Main Street in the Heights along the south side of Highway 3, to and including Zimmerman Park. (The area where you can park to look out at the city.) These closures will begin the morning of July 4th at 5 a.m. and will remain in effect until the morning of July 5th. Vehicle, bike, and pedestrian access is prohibited during this period of time.
~While city offices will be closed Monday, July 5th; garbage collection will be on schedule and the Landfill will be open.
We hope everyone has a HAPPY, FUN, AND SAFE 4th of July!
Sincerely, Liz Francis & Angie Stiller
For more about Liz Francis, sponsor & real estate broker, click here.
For more about Angie Stiller, sponsor & insurance expert, click here.