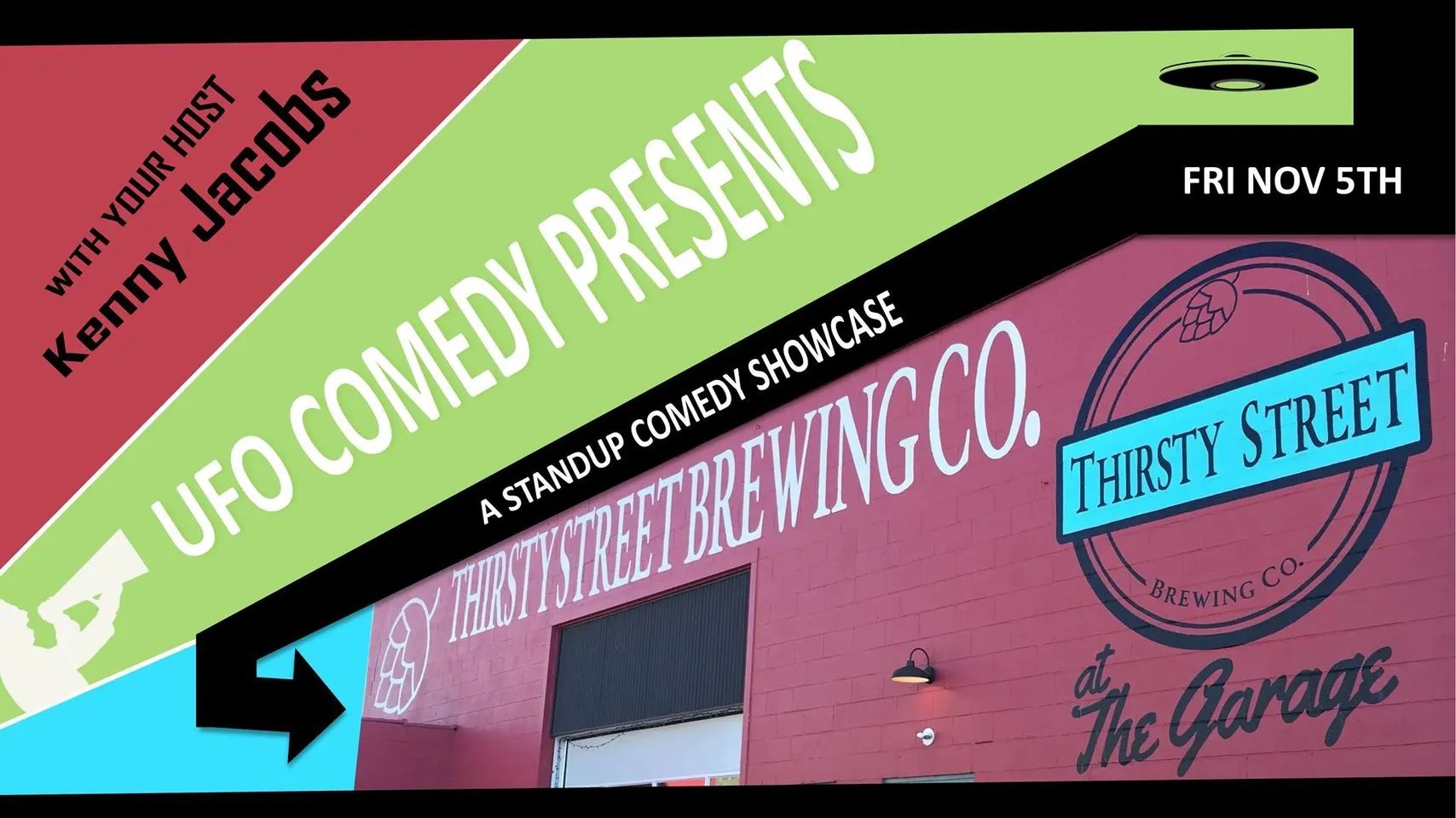 Stand Up Comedy Showcase @ The Garage
nov 5, 2021 at 8:00 PM
The U.F.O. Comedy collective is a local billings group that helps to organize comedy shows around town.
Come on down to enjoy a great lineup of stand up comedians hosted by Kenny Jacobs, for our second showcase down at Thirsty Street @ The Garage!
No cover charge. Some parental discretion is advised.