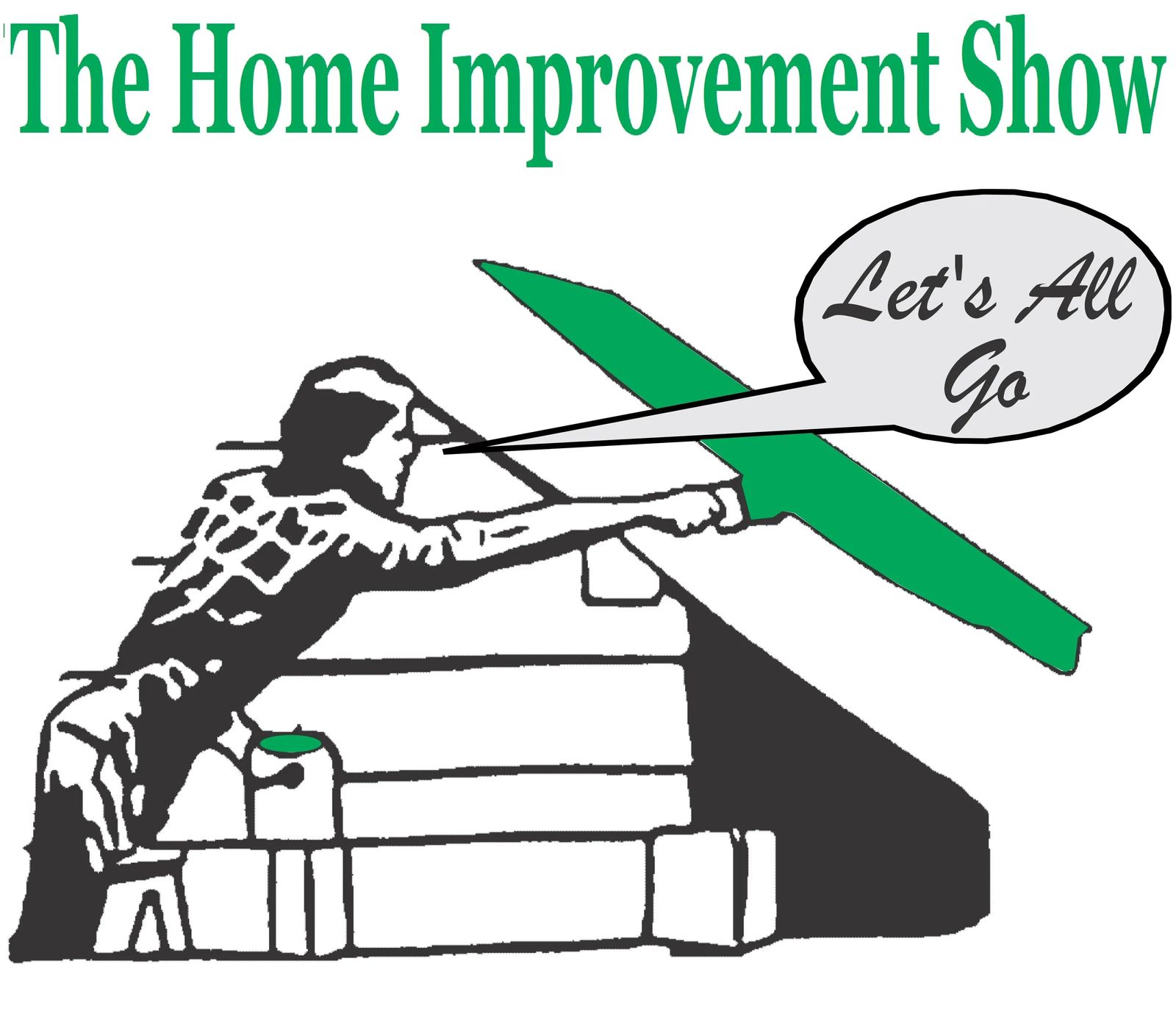 Spring Home Improvement Show
March 3-5, 2023
Show Hours:
Friday, March 3rd: 12:00pm - 8:00pm
Saturday, March 4th: 9:00am - 6:00pm
Sunday, March 5th: 10:00am - 5:00pm
Let's All Go! Where to? The 40th Anniversary Spring Home Improvement Show!
MetraPark Expo Center & MT Pavilion | FREE Admission
Experience The Home Improvement Show March 3-5 at the MetraPark Expo Center and MT Pavilion. The 40th Annual Spring Home Improvement Show is bursting at the seams with over 650 exhibits comprised of 130,000 square feet of interior and exterior displays. Free Admission/Free Parking/Free Kids Activities/Free Upper Lot Shuttle make the show easy for families of any size to attend. The Show is 40 years young and with the vast majority of all exhibitors being from the greater Billings area, the event continues to be a huge boost for our local businesses and economy.
The Home Improvement Show showcases the largest diversity of LOCAL businesses, all in one place, in a 5-state area, all who you can directly interact with onsite. They will be showcasing the latest trends and innovations within every industry and micro-industry in the Billings area regardless whether it pertains to the interior/exterior/buying/selling/financing of your home. It is used as a testing ground for modern innovation that has not even hit the market yet, so come see everything you did not realize is available in, and coming to, Billings.
A recent 85 year study found that the key to long term happiness was developing relationships. That's exactly what The Home Improvement Show does, creates relationships, so you can develop happiness in your largest asset, your home.
In addition to 650 booths, the public interacts with a wide variety of specialty features including a Custom-build on site fully complete manufactured home, Custom Water Features, a 19,000 gallon interactive Swim Spa, live demonstrations, "As Seen On TV" Interactive Displays, and much, much more.
The only thing more diverse than the exhibits are the Food! Billings Best Food Trucks will be on hand creating delicacy's only available on site! So come for lunch and stay for dinner!
Prizes! Prizes! Prizes! A record breaking $50,000 in Prizes will be given away! Best part is they are all FREE!!
We understand that Home Improvement Innovation will make your jaw drop, but it might not have the same effect on your kids. So, we have an entire Kids Experience aimed at keeping the next generation of Home Improvers excited and happy to be there. From Wegner Roofing's bouncy houses and air brush tattoos, to Lynnrich's Custom balloon animals, Central Air's balloons, Cabela's Kids Archery Shoot, to the Billings Outlaws player interaction, and more free candy than you can carry home, it will be as exciting for the kids as it is you.
Have your own toolbelt? The Home Improvement Show loves DIY'ers. Come down and get tips, techniques, and materials so that you can go home and become a local expert yourself.
From DIY to High End Design and everything in between! It's Pinterest in Person!
It's Bigger, It's Better, It's Free!....It's the Place YOU Want to Be! So….Let's All Go!
Any questions? Feel free to call Beau Hedin at (406) 696-9800 or Devon Hedin at (406)698-3402 or billingshomeimprovementshow@gmail.com
Thank you so much for your help in continuing to provide this resource to the community and our local businesses.
So……Let's All Go! Where To? THE HOME IMPROVEMENT SHOW!!
$50,000+ PRIZE PACKAGE - SPRING HOME IMPROVEMENT SHOW
Bigger, better, & more prizes is the story for the 40th Annual Spring Home Improvement Show, March 3-5, at the Expo Center and Montana Pavilion at MetraPark. The Spring Show has always been known for its value, variety, and number of prizes. At this year's show there are a record number of prizes worth over $50,000.00.
Registration will be at & during the show. Show hours are: Friday, Noon - 8:00pm, Saturday, 9:00am - 6:00pm, and Sunday, 10:00am - 5:00pm. The registration blanks may be obtained at the show. Need not be present at the drawing to win.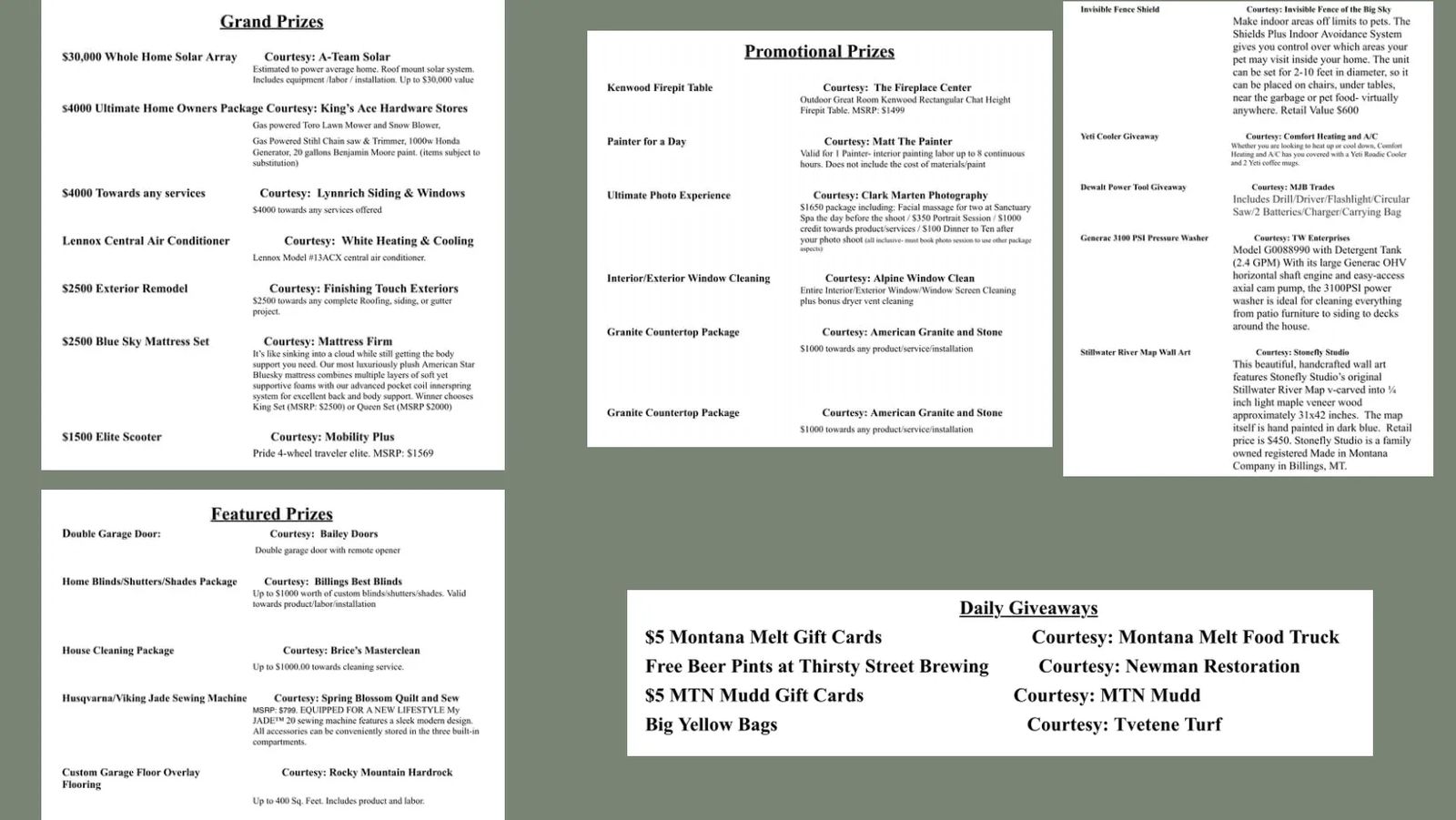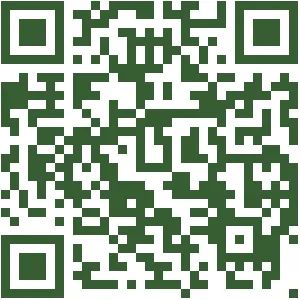 Like and Follow the Billings Home Improvement Show on Facebook! Or scan the QR Code for more details!