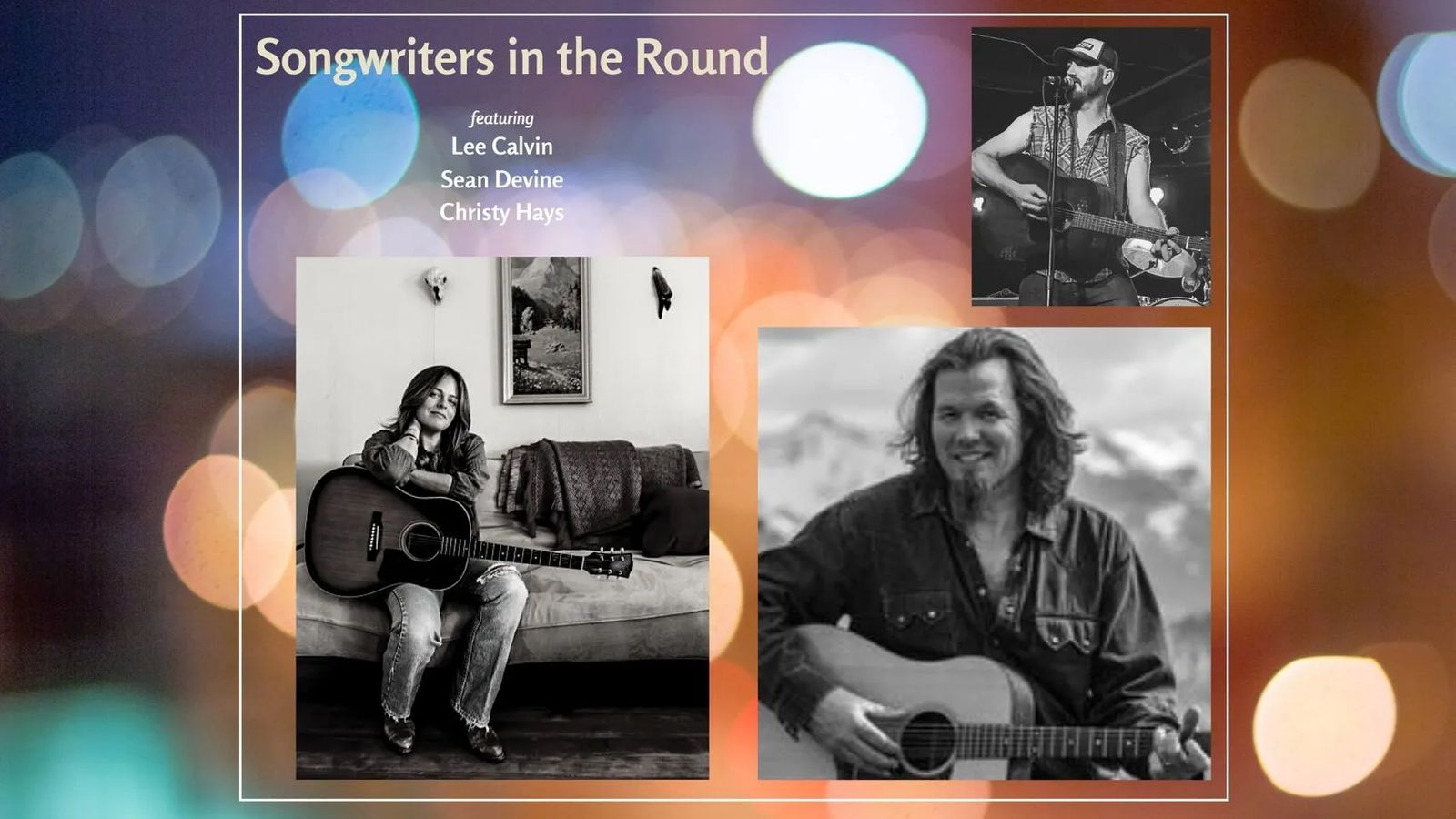 Songwriters in the Round
aug 21, 2021 at 7:00 PM
Lee Calvin
Lee Calvin has spent the last several years writing tunes of heartache, loss, love and songs about the ag community he grew up in for his band Calvin and the Coal Cars. In 2019 Calvin and the Coal Cars were voted Country Act of the Year and New Band of the Year along with placing their song "Gypsy Girl" in the Best Song category at the Magic City Music Awards.
Sean Devine
Montana musician Sean Devine brings together the rugged landscape of the West, nine original songs, and a lifetime of personal experience in his fourth album, Here For It All. Devine first met the album's producer Josh Thopmson (Cody Jinks) at a concert hall in MIssoula through a mutual friend singer-songwriter Ward Davis, who introduced Devine as "the Bob Dylan of Montana." That off-the-cuff comment compelled Thompson to request some demos and eventually to record Here For It All with Jinks' band at Sonic Ranch Studios in Ronillo, Texas. Based in Paradise Valley, Devine is a fifth-generation Montanan.
Christy Hays
"Like Lucinda Williams in a Carhartt jacket, Christy Hays works rugged metaphors into emotionally charged country folk." (Austin Chronicle). Christy Hays' music has folk and country tinges, thoughtfully penned stories and a full band sound that is both driving alt country and moody folk rock.