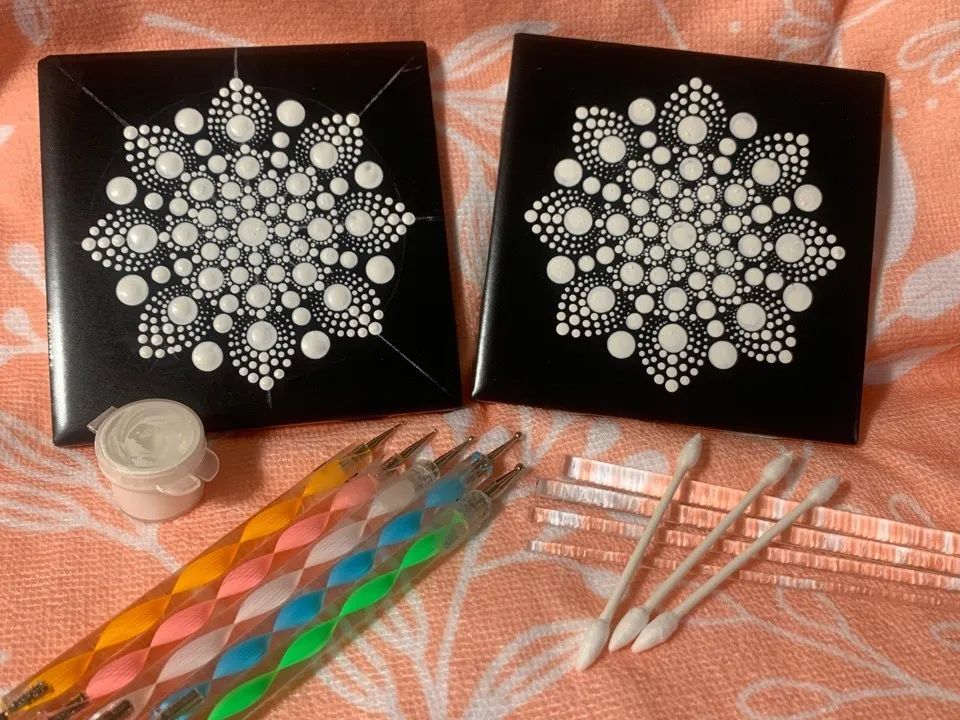 Second Level Dot Mandalas with Beth Anderson
sept 27, 2022 at 6:00 PM
Join us for a second step pattern to learning how to create Dot Mandalas! Again, this will be painting on a 4x4 inch flat ceramic tile using special tools for the various sizes of dots. In this class, you will be expanding on the basics of dot formation, spatial design and getting a better feel for how the process flows. Perfection is never expected and personalization is encouraged!
Dotting is a fun and simple technique that involves dipping the tool into a small pot of paint and forming a dot on the surface. The distance between dots and the placement of the dots determines the visual look of the design and how the mandala grows. When the dots dry, we can add more dots to the top of the original dots creating wonderful visual effects. The basic mandala is again taught in white on a black surface but at the end of the class we get to play with adding top dots and colors to make the design your own!
Creating dot mandalas is a calming and centering practice for me. I usually put on some relaxing and soothing music and start with the center dot and work my way out from there.
All tools and supplies provided, including a variety of paint colors.