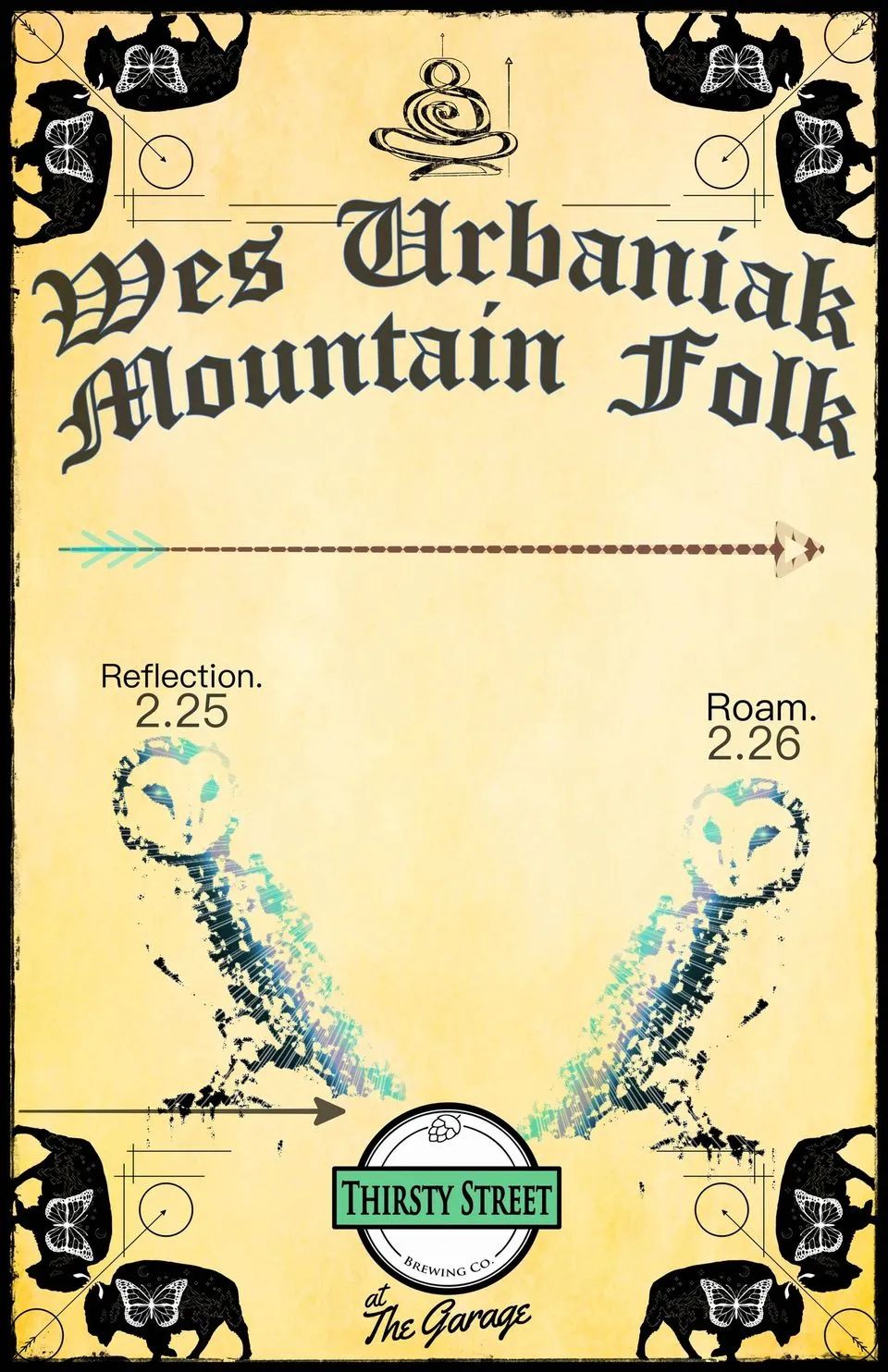 Roam. Music Release Show
Feb 25, 2022 at 8 PM & FEb 26, 2022 at 10pm
We wanted to celebrate the music that got us here and the music that carries us on, so we are putting together this two night event just for this purpose.
For the first night, we are building a setlist filled with songs from every album released so far. A sort of super-mix that covers over a decade of songwriting.
The second night will bring it all together for a hard-copy-only release of, Roam - Wander the Blurry. As has been the characteristic nature of Urbaniak's style, this album blankets the finest elements of folk, bluegrass, harmony, and cuts back into a more volatile intensity of an indulgent romance between guitar, voice, and person.
Tickets can be purchased online at:
https://www.thirstystreet.com/tickets
Or at the door.
$7 each night, or $10 if you plan on coming for both.