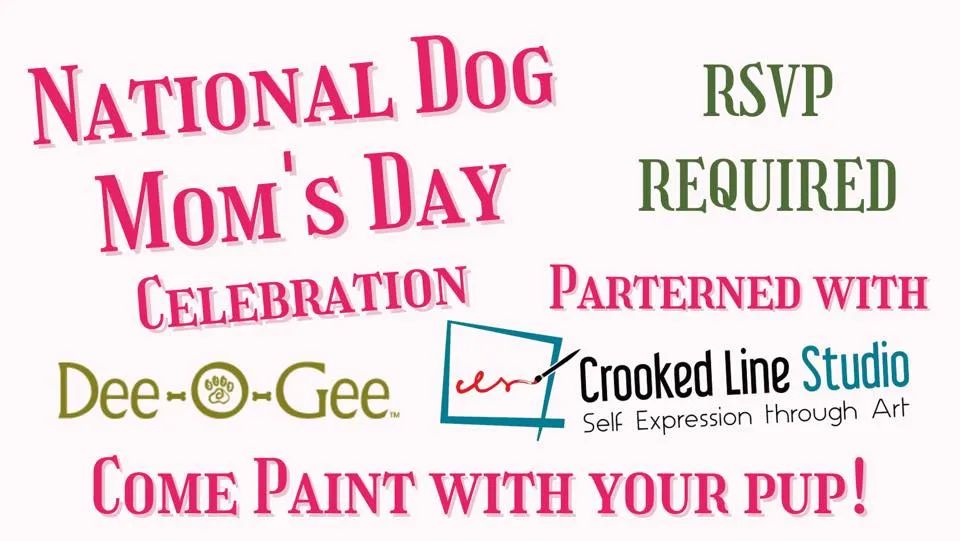 National Dog Mom's Day
may 15, 2022 at 12:00 PM
Join us in celebrating National Dog Mom Day! We are partnering with Crooked Line Studio to show our moms the same love they show their pups!
RSVP is REQUIRED for this event! Call or message to reserve a time!
We will be hosting Painting With Your Dog Sunday May 15th. Schedule a time with us to make a work of art with your dog. We will have treats for the dog and coffee and MOMosas for the "Hoomans".