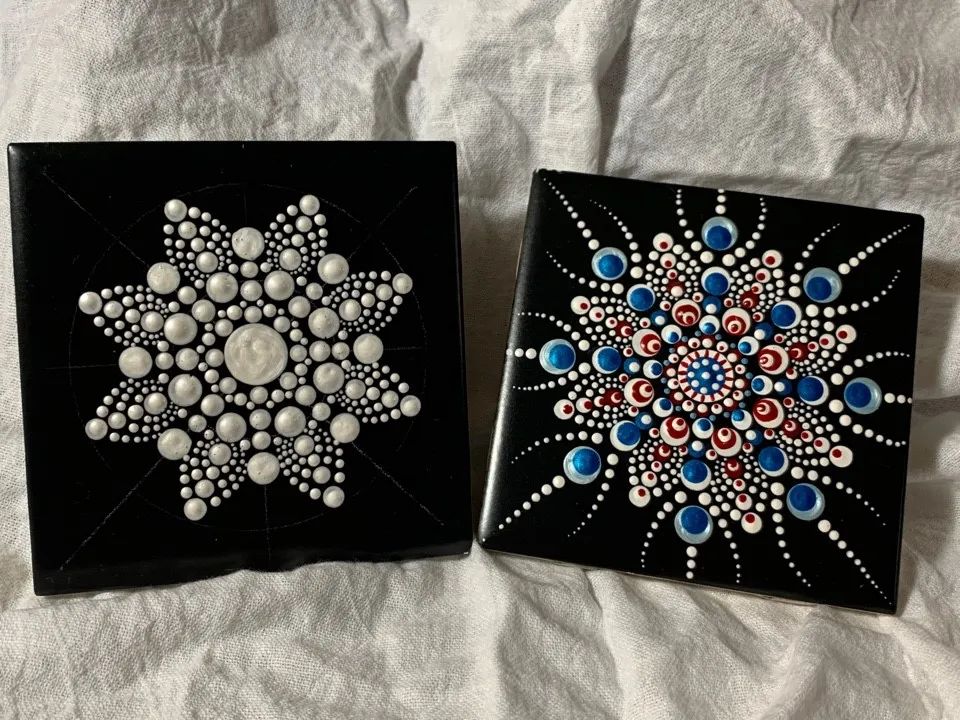 Introduction to Dot Mandalas with Beth Anderson
sept 23, 2022 at 6:00 PM
Join us for an introduction to painting Dot Mandalas onto a 4x4 inch flat tile using special tools for the various sizes of dots. In this class, you will be introduced to the basics of dot formation, spatial design and getting a feel for how the process flows.
Dotting is a fun and simple technique that involves dipping the tool into a small pot of paint and forming a dot on the surface. When the dots dry, we can add more dots to the top of the original dots creating wonderful visual effects.
Creating dot mandalas is a calming and centering practice for me. I usually put on some relaxing and soothing music and start with the center dot and work my way out from there.
All tools and supplies provided, including a variety of paint colors.