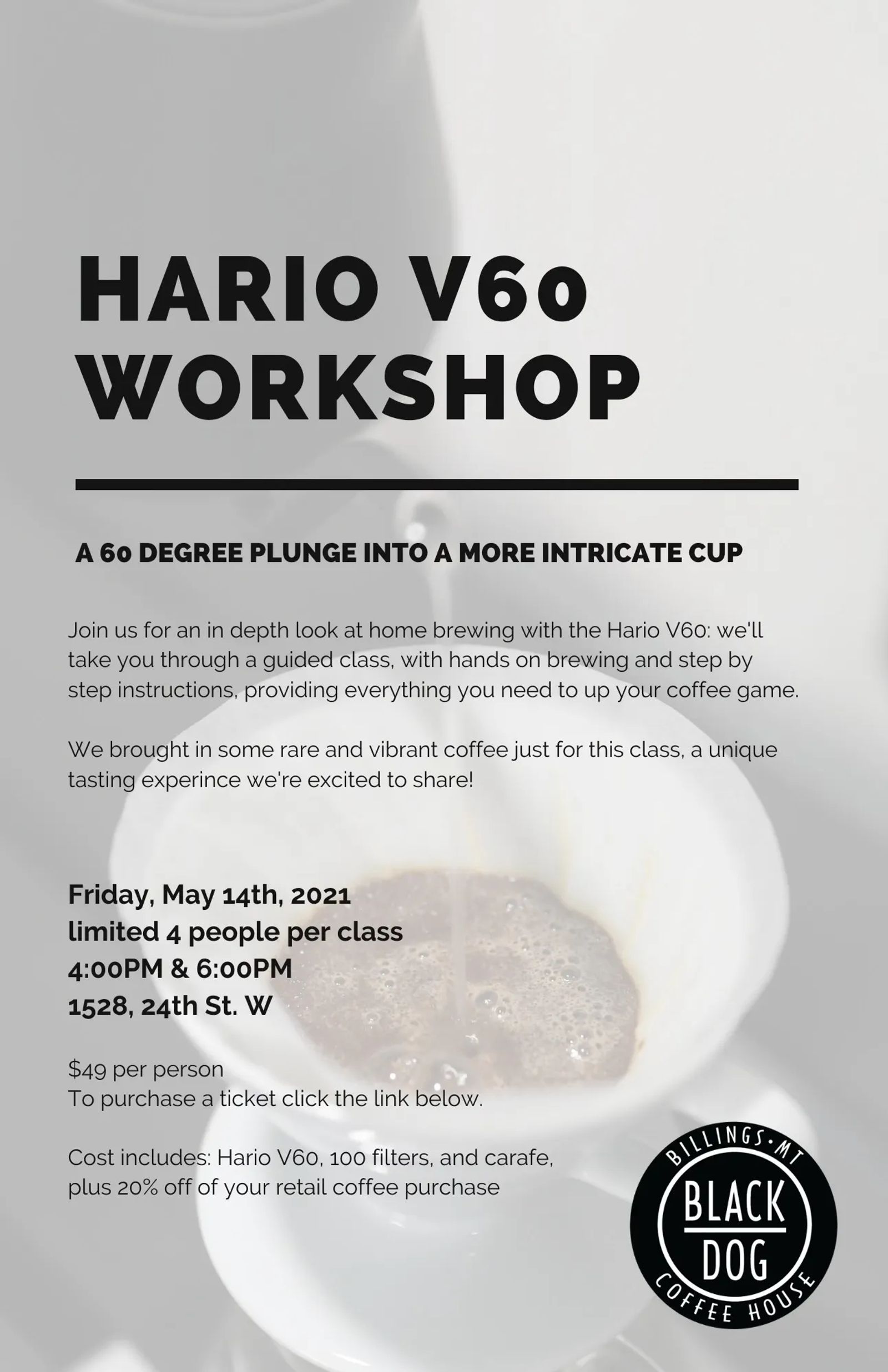 Hario V60 Workshop
May 14, 2021 at 4:00 PM & 6pm
Join us for an in depth look at home brewing with the Hario V60: we'll take you through a guided class, with hands on brewing and step by step instructions, providing everything you need to up your coffee game.
We brought in some rare and vibrant coffee just for this class, a unique tasting experience we're excited to share!!
$49 a person, cost includes Hario V60, 100 filters, and carafe. Plus 20% off of your retail coffee purchase.