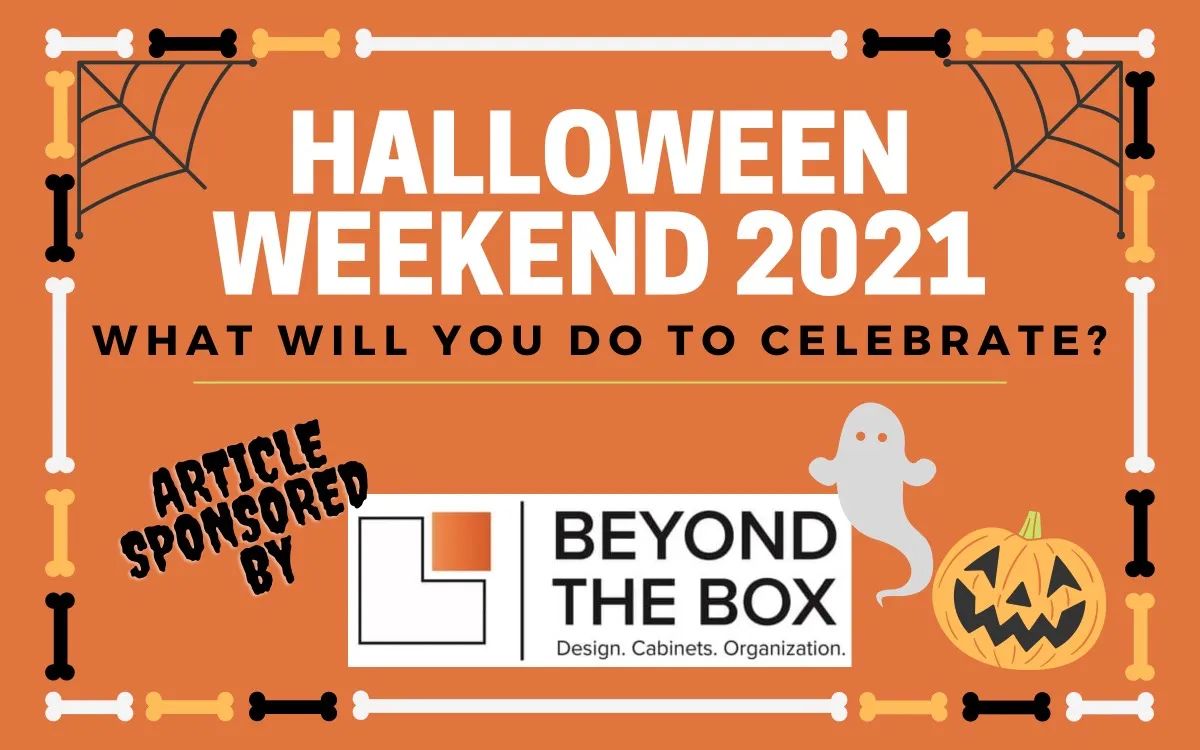 -Halloween Weekend 2021 -
Everything Happening Around Billings
MAZES and pumpkin patches
The Maize at Grandpa's Farm is located off of 58th Street West & Grand Ave. It will be open Friday from 6pm-10pm and Saturday 10am-10pm. Haunted maze after dark. Other daytime attractions Saturday include Speleo Cave, Ball Zone, and Cow Train Ride. Admission $12/$15
T&C Farms in Laurel (1927 Holstein Lane) is open Friday, Saturday, and Sunday 9am-Dusk with their pumpkin patch, HayRide, Corn Maze, Pumpkin Slingshot, Redneck Skeeball, Giant Prize Pumpkins, Farm Produce, Farm Animals, Country Store - "The Shoppe", Barrel Train, and Picnic Areas. Come enjoy the last days of OCTOBER with a hayride, hot cider, campfire with S'mores, Corn Maze and family photos! The FARMER will have some treats and hayrides to the Corn Maze will run all day!
Haunted Escape Maze at the Moss Mansion Friday, Saturday, and Sunday 7-10pm. Tickets are $10, first come first served, admission at the gate only, no presale. Also on Saturday, October 30th, they will host a Kids' Haunted Maze from 4-6pm. This event will be in daylight with no ghouls to jump out, no scary lights or music (but the decor might be pretty creepy…). Parents and kids enter for $3 per person.
Special events and parties
Sleepy Hollow Rides at ZooMontana Friday and Saturday beginning at 6pm. Rides last about half an hour while taking a ride-drawn wagon ride throughout a specially-decorated area of the zoo while listening to a reading of the "The Legend of Sleepy Hollow." Be prepared for a visit from the headless horseman! Cost is $15/person and reservations are highly recommended.
Horror Theater: Mansion in the Woods at the Moss Mansion. Friday, Saturday, & Sunday from 6:30-10:30pm with tours running every 10 minutes. First come, first served. Tickets are $20, gate admission only, no presale.
Freak Show Insanity Circus & Scarcity Haunted House at the MetraPark Expo Center: Friday and Saturday 7pm-Midnight and Sunday 6-10pm. Three nights of pure horror and terror with a circus themed haunted house with a cast of spooky characters that you get to meet as you explore the haunted house. Please remember that Scarity Haunted House – Freak Show-Insanity Circus and Purgatory: FREAKSHOW are two separate events & you must purchase tickets for both. Learn more here.
Halloween Climb Under the Lights at Steepworld on Saturday, October 30th at 6:30pm. Special lighting & music; costumes encouraged!
Elks Club Annual Halloween Party will be Friday 7-11pm. Costume party with live music by Cimarron Band; open to the public.
Boozy Glow-Ga at Black Orchid yoga studio is Saturday at 9am. Join Mercede for twist on our usual 9 AM Yoga. She will be leading a wicked class that will leave you feeling like a corpse at the end. When you walk out glowing there will be mimosa's and snacks you can attack like a zombie. It will be a frightening good time. Costumes are encouraged!
events at restaurants & bars
FRIDAY: Halloween Party with Live Music featuring Lunatic Fringe at the Reno Club: The Reno Club will have Live Music with Lunatic Fringe, a costume contest and drink specials! Cash prizes for best costume(s).
SATURDAY: WG's SOULS & SPIRITS Halloween at Wild Ginger is from 7-10pm; Peppers Bar 8pm-2am; Hooligan's Sports Bar beginning at 8pm; Manny's "Lights Out Frights Out Halloween Glow Party" 9pm-2am; KC Palace in Laurel beginning at 9pm; Red Rooster Bar in Shepherd beginning at 9pm; The Loft Halloween Party begins at 8pm; The Halloween Bash at Rainbow Bar begins at 9pm
events for kids
Downtown trick-or-treating, hosted by the Downtown Business Alliance is an annual tradition that will take place on Friday, October 29th beginning at 1pm. This safe, free community event is a great option for all kids as they trick-or-treat in costume at over 60 participating businesses that offer candy, healthy treats, and unique Halloween themes or activities.
The Art of Play: Come dressed up in your costumes, collect candy and check out our Halloween themed Art of Play open house and Trunk Or Treat event Saturday October 30th from 5pm-7pm!! FREE admission event to the public and will be hosted indoors. We will have fun kid friendly games and stations set up to enjoy as well as a fun mad scientist activity! So come on over and enjoy a fun family event open to all ages!
Trick-Or-Treat at SCHEELS Sunday from 2-4pm. Join scheels on Halloween to get your fill of candy and treats scattered at different stations throughout the store. Make sure to dress up and bring your whole family for some spectacular Halloween fun in-store!
Halloween Stroll at the Huntly Project Museum. Saturday from 12-4pm. Join us for our Halloween Stroll! Trick or Treat in our historic buildings. Candy for everyone-- don't forget your costume!
Laurel Chamber of Commerce Halloween Carnival will be Sunday from 2-4pm at Laurel Middle School. Bring your kids of ALL ages, for a FREE evening of games, prizes, and candy. Festivities include carnival games, trick or treating, face painting, photo booth & costume contest.
Trick-or-treating at Moore Lane for kids and pets! Sunday from 1-6pm, stop by with all two-and four-legged babies for goodies bags & treats!
Stroller Trick-or-Treating at Pioneer Park Disc Golf Course by Fit4Mom on Saturday at 10am. There will be a FAMILY Stroller Strides class followed by Trick or Treat, Crafts and lots of time for some cute pictures. Awards for the best costumes!
Haunted Hillner at Hillner Park by the Optimists Club will be Saturday beginning at 4pm. Wear you costume and get spooked! Free of charge, haunted house in the park, barrel train rides, face painting, and cookie decorating. Movie in the Park, bring a blanket. Kettle corn, Bailey's Ice Cream, and cotton candy vendors.
list of all trunk-or-treating options
Friday:
Leaf Pediatric at 4pm
Peace Lutheran Church 5:30-7:30pm
Saturday:
Special Needs Trunk or Treat at Rocky Mountain College (event by Blue Skies Pediatric Therapy Services): 1-4pm
Underriner Motors 1-4pm
406 Ryderz @Diamond Detail 5pm
Rimrock Kia 11am-9pm
Sunday:
Taco John's on Grand event by Muscle Car Club begins at 12pm
Rimrock Mall by Outlaws of Octane Billings: 3-6pm
Atonement Lutheran Church: 4-6pm
Trinity Baptist Church 4-6pm
Fellowship Baptist Church 5-8pm
Bethel Baptist Church on the South Side begins at 5:30pm
Rock Church 6-8pm
for pets
Halloween Party at Dee-O-Gee on Shiloh Sunday, October 31st 11am-2pm. Featuring a costume contest, photo booth and doggies goodies bags for the dogs and gift cards prizes and food for the people!
Halloween Pet Costume Contest at Doggie Style Gourmet Treats in Rimrock Mall on Sunday the 31st from 11am-3pm. Photos posted on Facebook and a winner will be chosen at 5pm on FB to win a 24oz. Holiday Pup Basket of treats. Please use mall entrance by Dillards Men's Department.
Halloween Pet Costume Contest at Lovable Pets West Saturday, October 30 from Noon-5pm. Each participant will receive a gift bag and a chance to win gift cards. Photos entered to win in multiple categories on social media.
Howl-O-Ween Photo Sessions at Yellowstone Valley Animal Shelter on Saturday, October 30th from 1-3pm. Dress up your pet(s), and come in for a photo by Miranda Murdock Photography. $25 & entire proceeds go toward the shelter.
Pet-O-Ween at Shipton's Big R West this Saturday beginning at 11am. Pet show and costume contest!
halloween lights
Lastly, click here to link with a list of some of the best Halloween-decorated houses all around Billings! And don't forget that one of the best trick-or-treating options on Halloween evening is Clark Avenue (the first eight blocks after Division St.) in the heart of Billings!