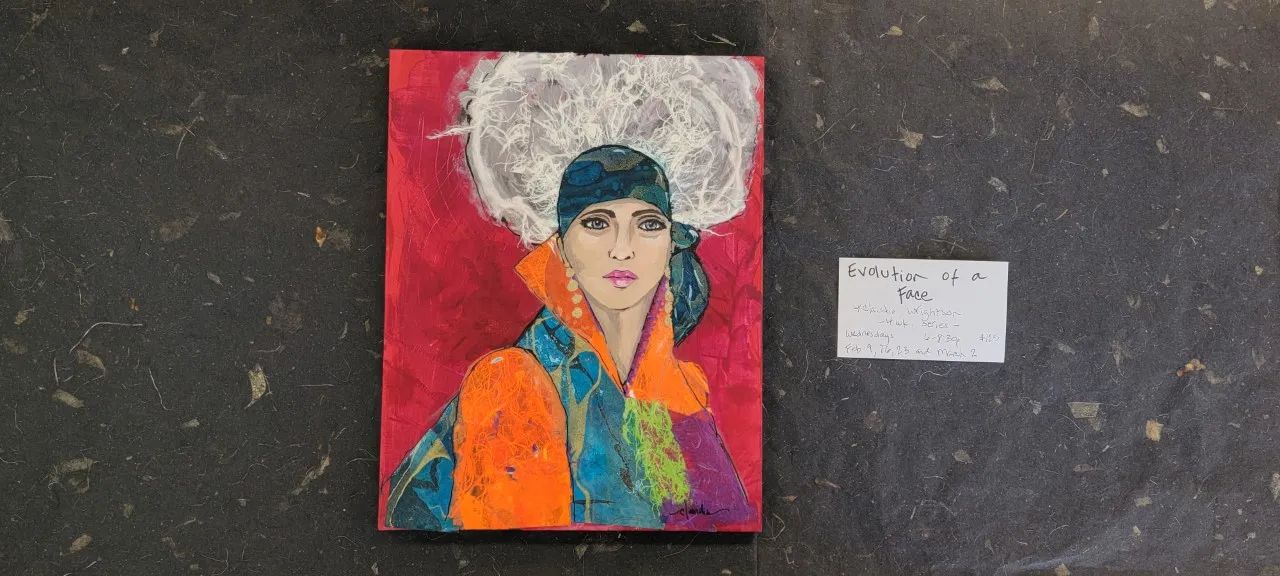 Evolution of a Face w. Claudia Wrightson (5 week series)
apr 6, 2022 at 6:00 PM
Learn to sketch and paint faces and then add collage to build a beautiful and unique-to-you art piece in this 5-week workshop.
Week 1 is focused on eyes - all shapes and sizes; gently realistic and abstract.
Week 2 is all about noses and lips.
Week 3 learn to construct different head shapes and "the rules" about where to place the features. Then play with breaking those rules!
Week 4 &5 create a collage background, add one of the faces you created in Week 3 and then add more collage to build an original art piece.
All supplies provided! In Weeks 1 – 3, we will work within a 60-pg. spiral bound sketch book. (There will be lots of blank pages left for you to continue your practice after the workshop ends.) Our final piece will be on watercolor paper and frameable.
Sign up now because class size is limited to ensure a great experience for all students.