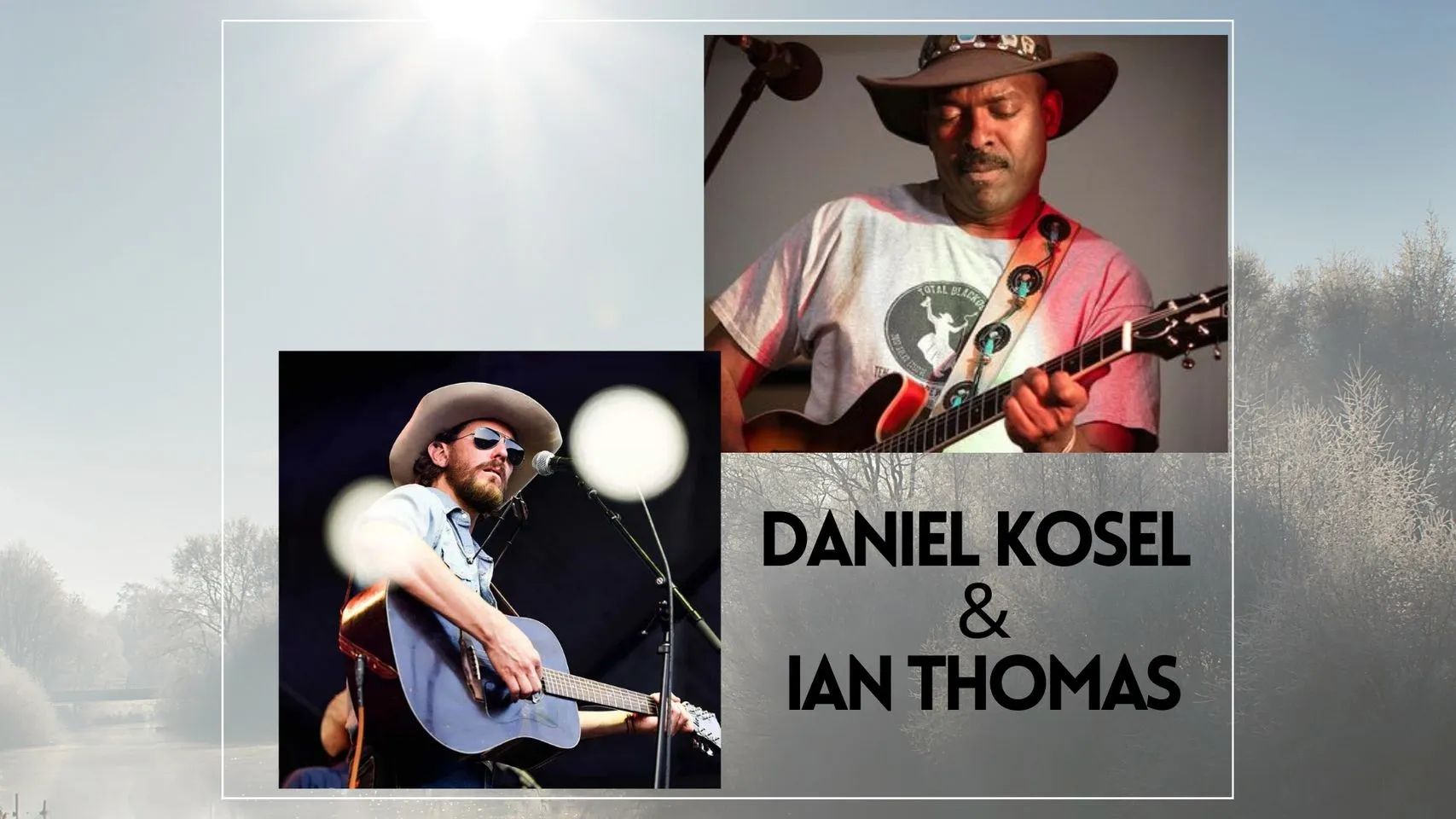 Daniel Kosel and Ian Thomas
jun 18, 2022 at 7:00 PM
No cover! Come and enjoy music from Montana's best, Daniel Kosel and Ian Thomas:
"Daniel Kosel is a Montana poet-guitarist whose original blend of Country, Rock, and Blues reflects Merle Haggard, George Jones, Dwight Yoakam, Stevie Ray Vaughan, ZZ Top, and ACDC. Daniel's smile, stage presence, vocals, intelligent lyrics, and sultry guitar make him a favorite at music venues, fairs, and festivals, He's shared stages with Sawyer Brown, Neal McCoy, Granger Smith, Young Dubliners, Thomas Gabriel, and Coco Montoya."I'm not Charlie Pride, Stevie Ray Vaughan, or Merle Haggard but I bet they'd like my music."
"Ian Thomas performing solo, with accompaniment, or with his Band of Drifters; draws on a variety of American roots influences, delivering a captivating raw live performance and distinctive sound from his original compositions on guitar, harmonica and kazoo. His latest release is a full-band album "Live in 2016" of 14 original songs that are deeply rooted in the classic country and American folk sounds. He has shared the stage with The Avett Brothers, Taj Mahal, John Hammond, Cyril Neville, Corey Harris, Sam Bush, Shovels & Rope, The Wood Brothers, Carolina Chocolate Drops, Reverend Goat and Dr. John and more. Touring both here in the US and abroad, he has performed at festivals around the country, including Bonnaroo, Pickathon, Red Ants Pants and Bristol Rhythm & Roots Reunion. Currently, he splits his time between Tennessee and Montana."