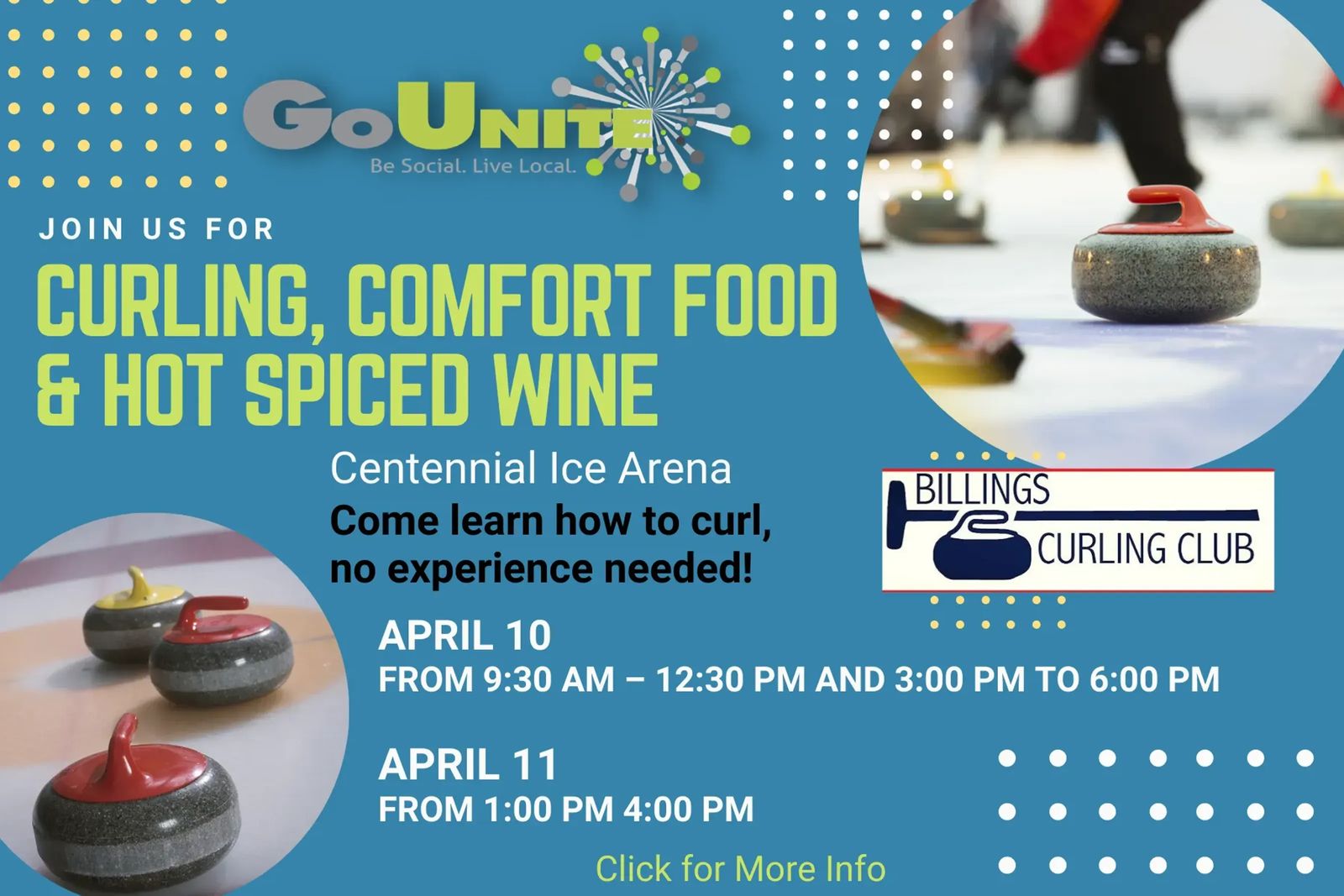 Curling, Comfort Food & Hot Spiced Wine with GoUnite
april 10 and 11, 2021
Join us at the Centennial Ice Arena for curling with The Billings Curling Club, warm comfort food, hot spiced wine, and an all around good time! (other beer, wine & non-alcoholic beverages available too) Let the games begin!
No curling experience needed!
Rubber soled tennis shoes, comfy sweatpants with some stretch to them and light sweaters recommended.
3 Time to Choose From:
Saturday, April 10th @ 9:30am or 3pm
Sunday, April 11th @ 1pm
Tickets include learning how to curl, playing a game of curling and equipment, catered buffet dinner, 2 drink tickets per person and of course a great time with an awesome group of people!- $45. Non-Alcohol Tickets available for $39/person.