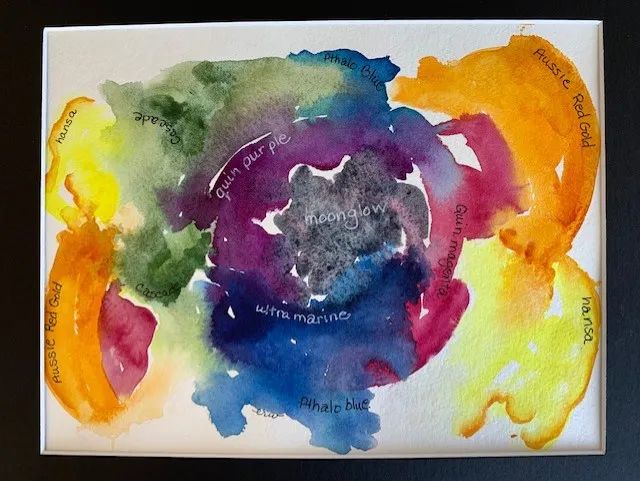 Create Your Personal Color Palette w. Elizabeth Waddington
jul 21, 2021 at 6:00 PM
This is a 2-part class inspired by a chapter in Celebrate your Creative Self by Mary Todd Beam (Northlight, c2001), we will explore the connections you make to colors around you. Besides the traditional warm and cool "color wheel" of paints, what colors do you need to add to your palette to make it sing your song?
Bring an article of clothing or accessory that you love (you need not wear it). And bring a photo that brings you joy (not a portrait) like a garden or landscape scene or a grouping of objects in your home.
What you'll get:
Journal with your choice of cover paper
Daniel Smith Fine Watercolor 66 color paint dot set
Paint Palette with core primary colors, neutrals and additional "squirts" of paint in the colors you have selected
Brushes, Mat, backer and sleeve for your "Color Palette Expression" (see class sample).