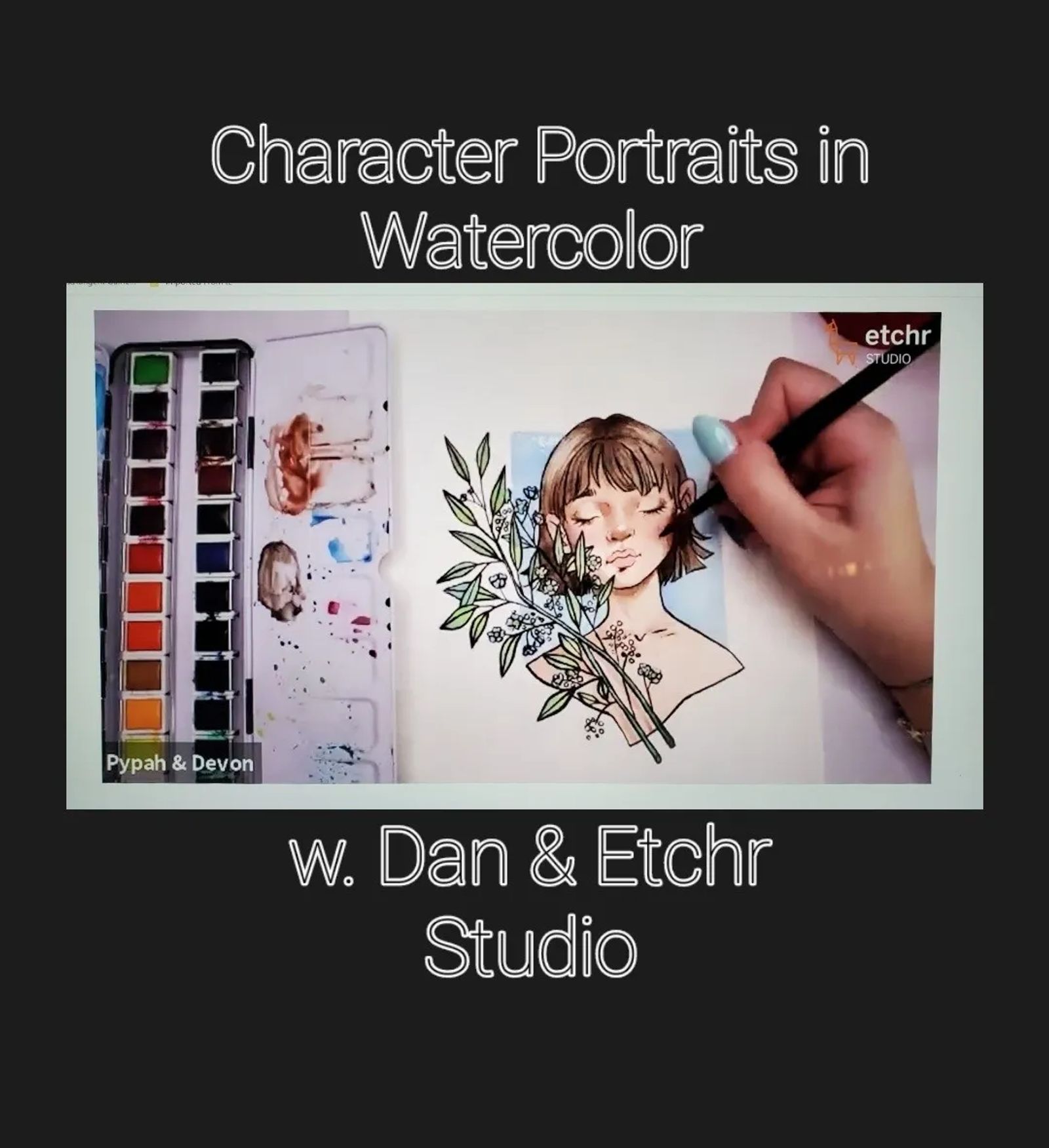 Character Portraits in Watercolour w. Dan & Etchr Studio
jul 10, 2021 at 1:00 PM
Aren't character portraits just mesmerizing to look at but frustrating to create? If this resonates with you and you struggle with composing them, we'll help you out!
In this class Dan will play a Etchr mini workshop video on the tv and then help you follow along. We will be pausing the video as needed to do some hands on demos and to answer questions that may arise.
Join instructor Pypah Santos in this pre-recorded Mini Workshop, where she shares her expert tips and tricks on creating gradient effects and beautiful skin tone shades using watercolour and masking fluid. Capture your subject's beauty and practice different techniques that will add dimension to any piece you make!
Come take this class and enjoy trying out some Etchr supplies before you buy them.
For ages 13+