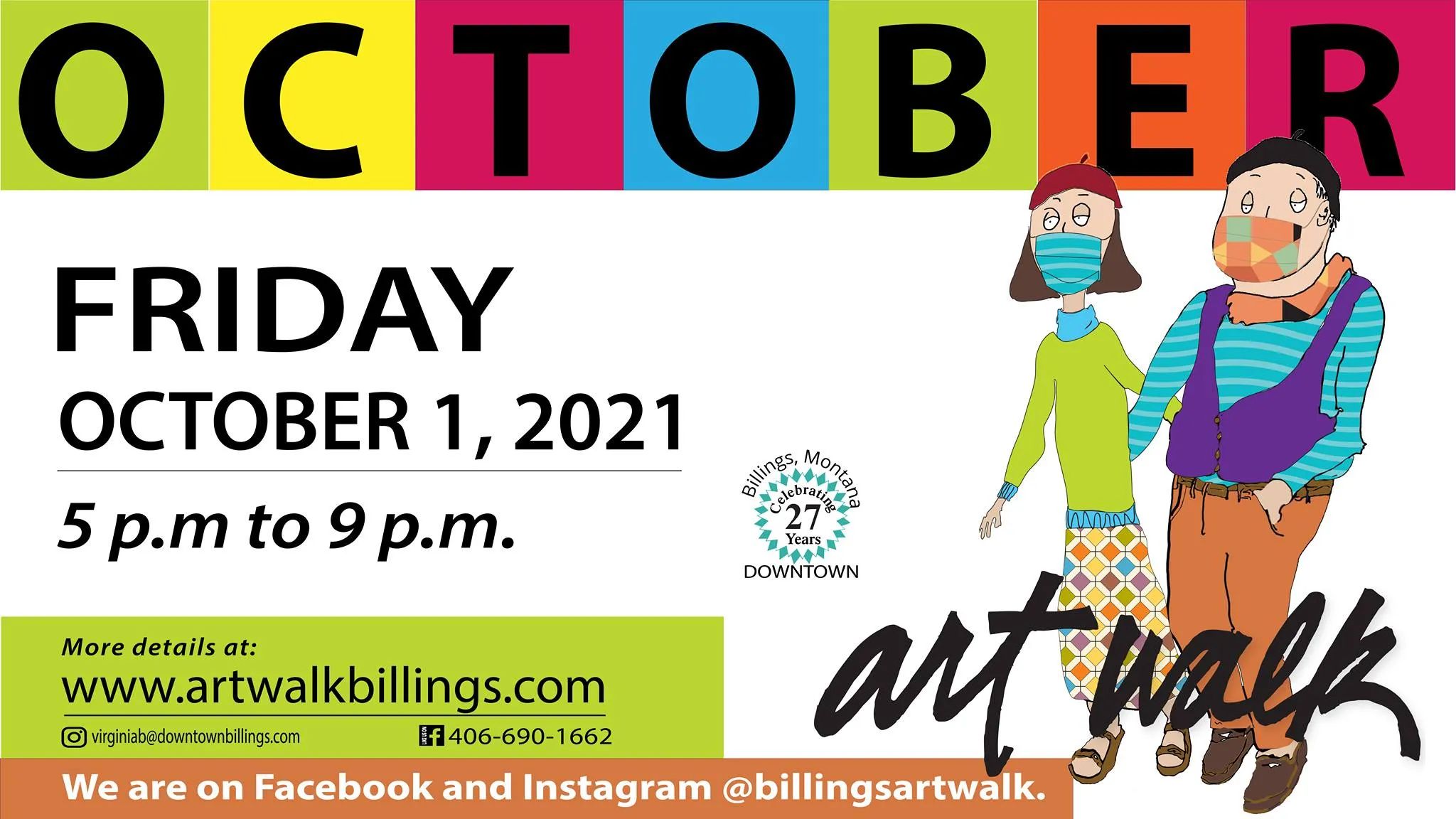 Artwalk October 2021
oct 1, 2021 at 5:00 PM
ArtWalk Downtown Billings hosts its October 1st ArtWalk with 15 locations participating in the Uptown, Skypoint and Historic Loops. Three locations on the Skypoint Loop have joined for the October event, including Century 21 Downtown - Hometown, Billings House of Prayer and Jakes - Downtown.
While artists featured in October delve into various subjects, each strives to tell a story with his or her work. Inspiration for artworks on view include motherhood and young children, women working in traditionally male occupations, Montana skies, wild animals and much-loved pets, birds and tipis. Other works are abstract and invite the viewer to articulate what is seen on the canvas. Vintage pottery is shown at Billings House of Prayer. It is an eclectic array of creativity!
ArtWalk urges everyone attending to mask up and practice social distancing. If you are unvaccinated or don't feel well, please stay home. The health of our artists, our small business owners, visitors and the wider community is of paramount concern.