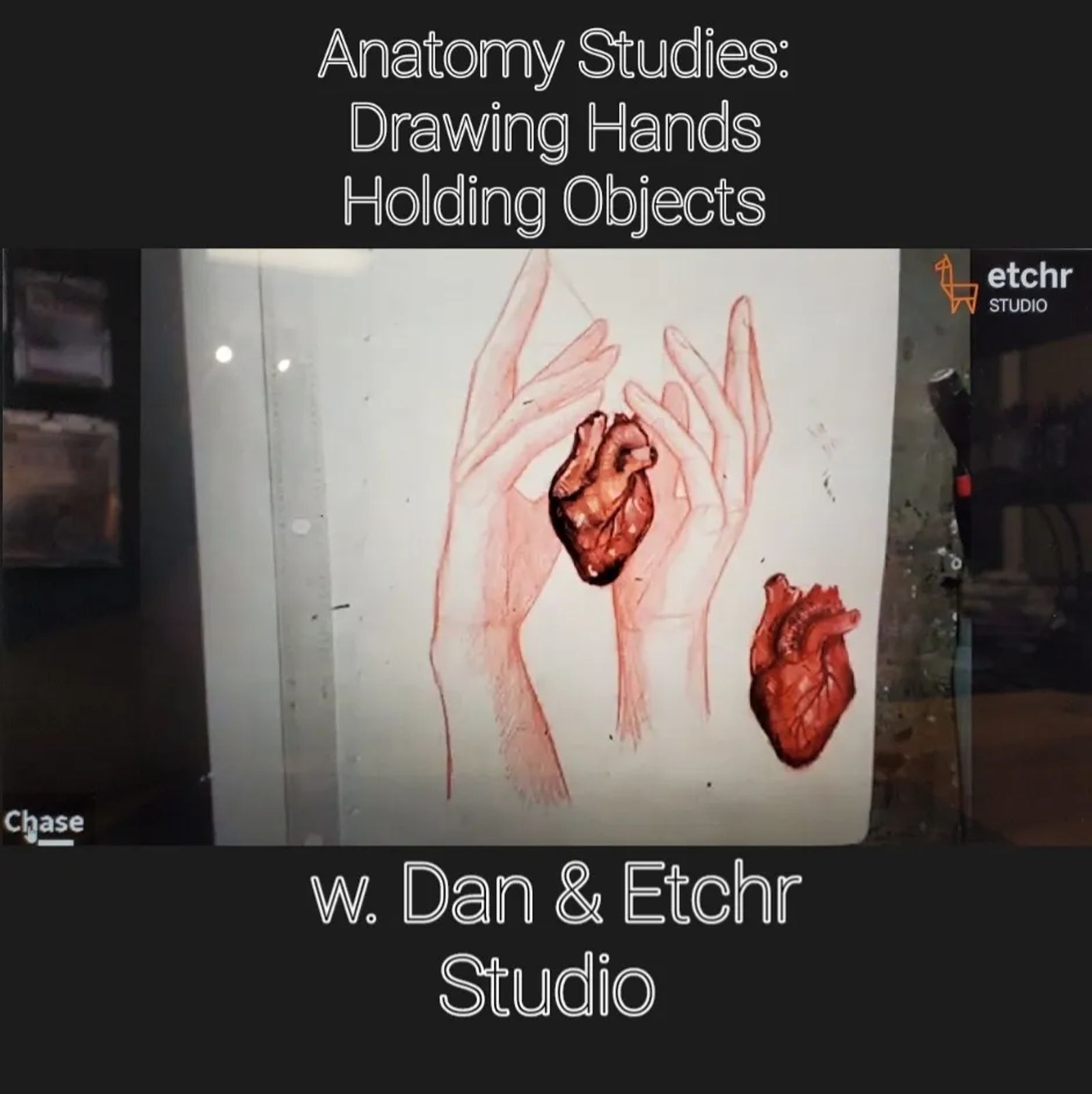 Anatomy Studies: Drawing Hands Holding Objects w. Dan & Etchr Studio
jul 28, 2021 at 1:00 PM
In this class Dan will play a Etchr mini workshop video on the tv and then help you follow along. We will be pausing the video as needed to do some hands on demos and to answer questions that may arise.
For approximately 1 hour, watch and paint along with artist Chase Harter in this pre-recorded art workshop as he demonstrates how to sketch hands holding different objects in different positions. Learn as he deconstructs the hand's basic anatomy, shape, and movement to bring a new perspective to your artwork.
This Mini Workshop Recording is for beginner to intermediate artists who want to learn how to draw hands holding different objects.
Come take this class and enjoy trying out some Etchr supplies before you buy them.
For ages 13+