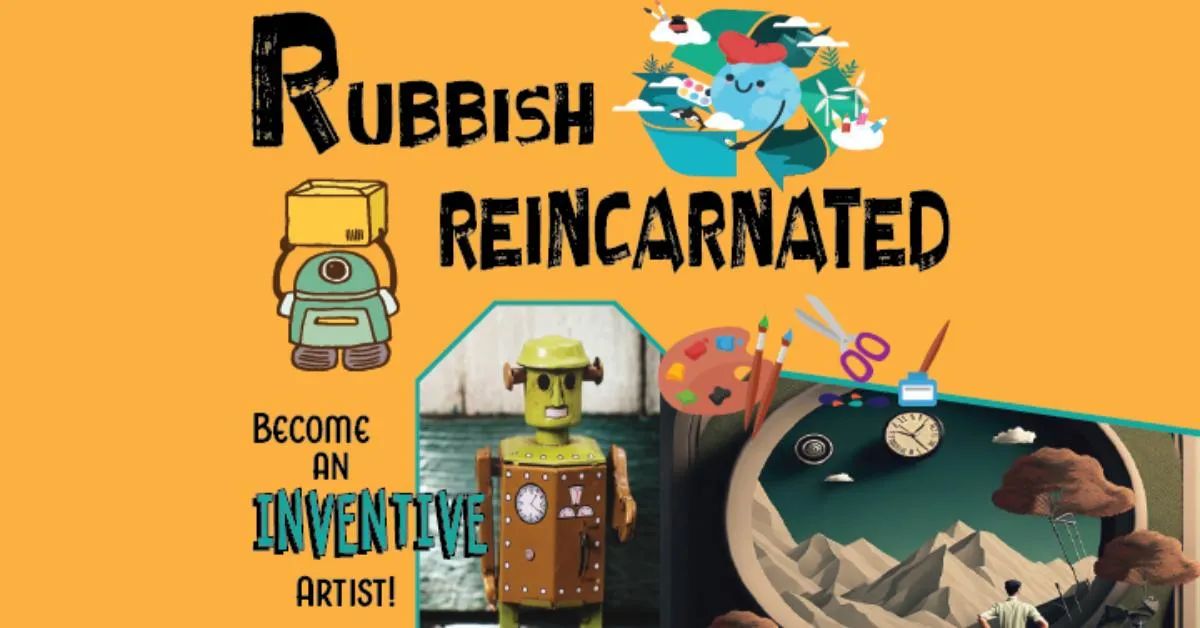 2023 Summer Art Camps for Kids! Rubbish Reincarnated
jul 10-13, 2023 at 9:00 aM
This year we are going wild here at Crooked Line Studio and are offering not one, not two, but THREE Summer Art Camps for Kids! We are also going to be offering HALF and FULL day options for parents during the week of each camp. Kids of all ages are welcome to come and have fun during our themed weeks activities. Camps will be Monday thru Thursday. K-2nd graders will be able to come for Half Day only, but 3rd-8th graders are welcome to either option. BOTH HALF AND FULL DAY ATTENDEES WILL NEED SACK LUNCHES! Only Snacks will be provided throughout the day.
Half Day Schedule: 9am-12:30pm
Full Day Schedule: 9am-4pm
EARLY BIRD DISCOUNTS!! Sign up now thru April 31st to reserve a spot with our BEST PRICING! (price increases May 1st)
3rd Camp: Rubbish Reincarnated Kids Summer Art Camp
Dates: July 10, 11, 12, 13th
No piece of trash is too insignificant for our RUBBISH RENOVATORS! This mixed media summer art camp will be filled with the opportunities to make art out of EVERYTHING we can get our hands on. In our project line up we'll be making our own robot buddies, 3D Shadow box cities, Art Swaps activities and more! Textured and full of fun this is art made to take the mess of the world…and make it into art. When mom says clean up your room…we save make a piece of art out of it! SAVE THE PLANET! MAKE MORE ART!