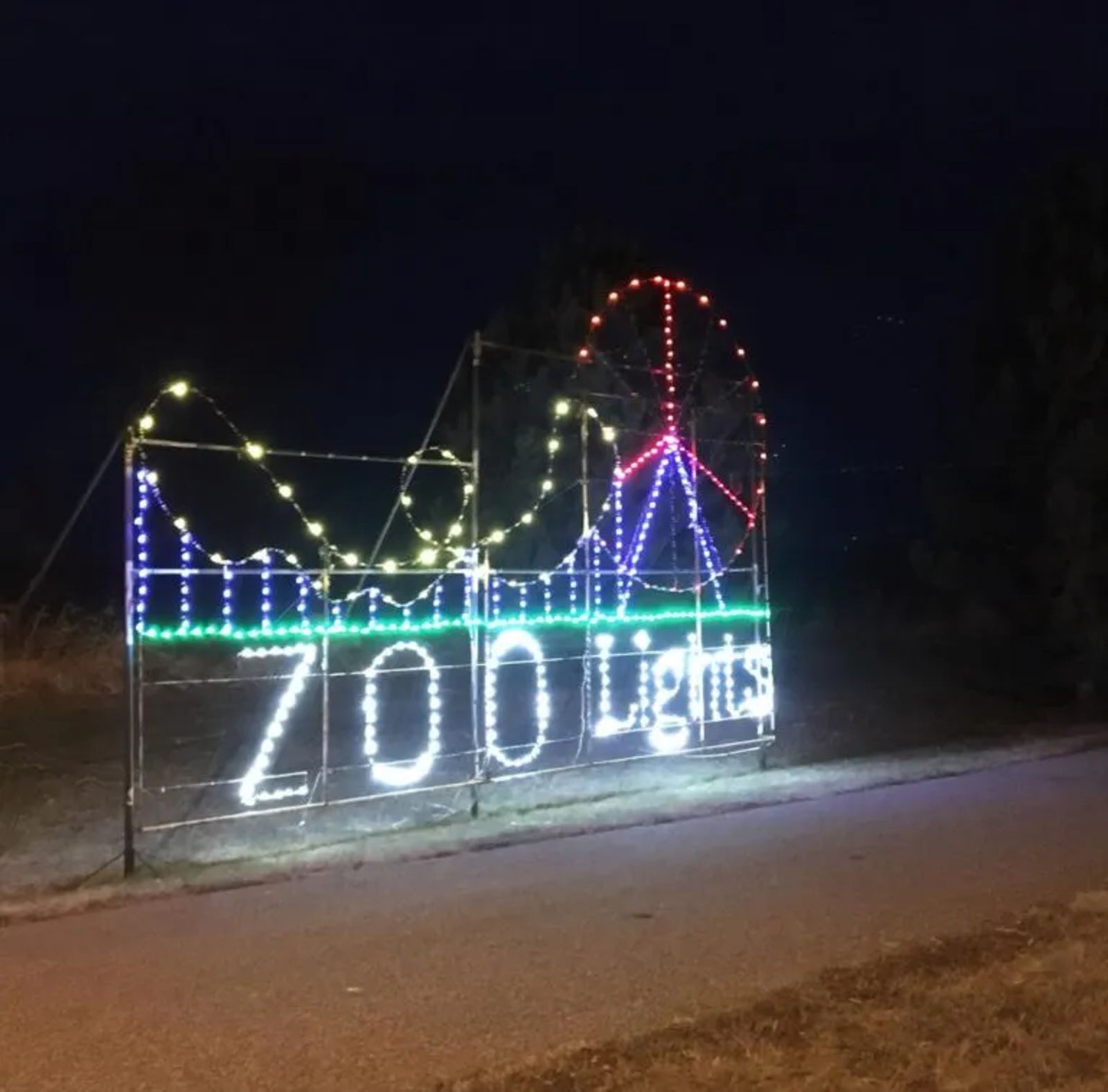 Zoo Lights:
ZooMontana will once again "light" up the holidays by presenting ZooLights, Billings' only drive through holiday light display. Instead of taking a "walk on the wild side," community members can take a "drive on the wild side!" Cars, trucks and buses will be able drive through a section of the Zoo so the passengers can enjoy the beautiful holiday light display while listening to the ZooRadio!
Admission: $10 per car, $15 per van and $20 per bus.
Zoo members receive $2 off admission!
Wagon Rides at Zoo Lights:
This Christmas season enjoy a traditional horse drawn wagon ride with Elk River Outfitters as you experience ZooLights at Zoo
Montana. There will be two wagons going that seat approximately 16 people and are pulled by a team of working draft horses. Bring your group and fill the wagon or join others as you see the lights and enjoy a festive evening.
Rates: $12.95 for adults, $6.95 for children 12 and under, and FREE for kids 2 and under.
Reservations are recommended! Tickets can be purchased here!
If the ride is cancelled due to weather, Elk River Outfitters will try their best to reschedule your ride.
ZooLights & Wagon Rides 2019
Saturday, December 14, 2019
1:00 AM— 4:00 AMUTC
ZooLights & Wagon Rides 2019
Sunday, December 15, 2019
1:00 AM— 4:00 AMUTC
ZooLights & Wagon Rides 2019
Thursday, December 19, 2019
1:00 AM— 4:00 AMUTC
ZooLights & Wagon Rides 2019
Friday, December 20, 2019
1:00 AM— 1:00 AMUTC
ZooLights & Wagon Rides 2019
Saturday, December 21, 2019
1:00 AM— 4:00 AMUTC
ZooLights & Wagon Rides 2019
Sunday, December 22, 2019
1:00 AM— 4:00 AMUTC
ZooLights & Wagon Rides 2019
Monday, December 23, 2019
1:00 AM— 4:00 AMUTC
ZooLights & Wagon Rides 2019
Tuesday, December 24, 2019
1:00 AM— 4:00 AMUTC
ZooLights & Wagon Rides 2019
Wednesday, December 25, 2019
1:00 AM— 4:00 AMUTC