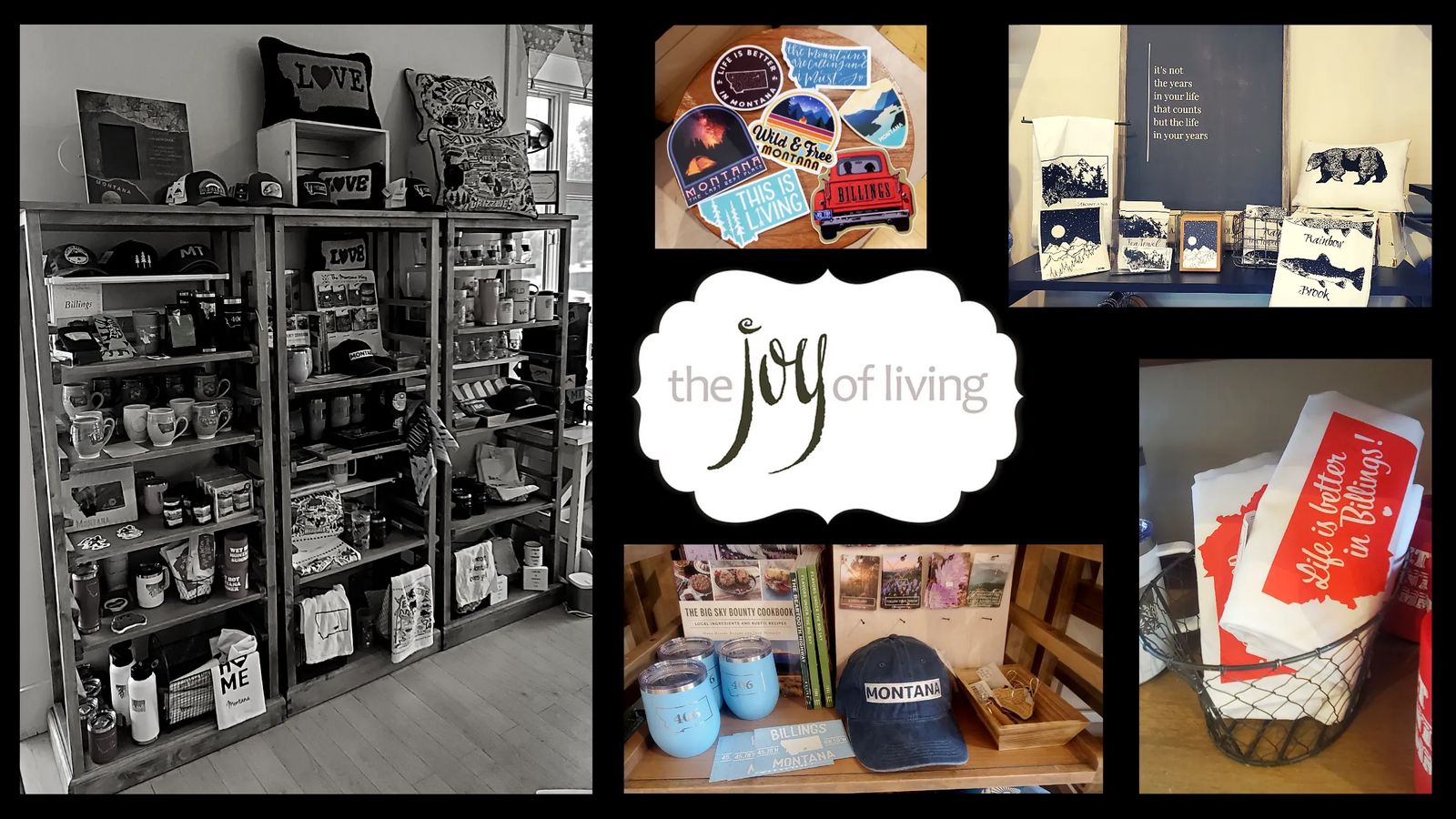 The Joy of Living... And Highlighting Montana
Montana is a unique place. It's known for agriculture, recreation, wildlife, mountains, prairies, lakes, big skies, intense winters, hot & fiery summers and much, much more. So how do you encompass a place that includes so much assortment and distinctiveness? You embody the entirety of it as a collective. Montana is really a collective attitude, state of mind, and a way of living and loving the place in which you live for everything it offers. That makes it no surprise then that shopping and showing support of all things Montana is a big deal to Montanans. This means shopping locally-owned stores, shopping for things that are MT-made or MT-grown, and/or shopping for things that show off our intense love for our state.
How about a store that encompasses all three?! The Joy of Living is a locally-owned boutique that strives to bring joy to the Billings community, its shoppers, and those receiving any gift from their shop. They pride themselves on "inspired gifts that are as much fun to give as they are to receive." And one of the most fun sections in Joy of Living is their Montana section.
They have a great assortment of locally-made products that support many small business owners around the state. This includes handcrafted soaps (made by Nature's Bliss in Bozeman), packages of tea (made by Montana Tea & Spice in Missoula), and jams by Becky's Berries (made in Absarokee and containing ingredients grown around the state). This also includes jewelry made by Cool Water (from Joliet), The Montana Way, and Daphne Lorna.
There's also an impressive overall assortment that is both unique and familiar for other Montana items. They have hats, picture frames, books, coasters, magnets, decorative pillows, mugs, insulated tumblers, dish towels, car decals, cookbooks, stemless wine glasses, and more. With so much to browse in their store, The Joy of Living is a refreshing shopping destination whether shopping for local items for yourself or to give as a gift for someone else. (P.S. If you are shopping for a gift, be sure to ask them to wrap it for you… one less thing, right??)
Remember that getting out and experiencing everything there is to do in Billings also includes experiencing the shopping that can only be done here. Because we not only love Montana, but we also love showcasing our love for Montana. After all, there's truly so much to be proud of here!