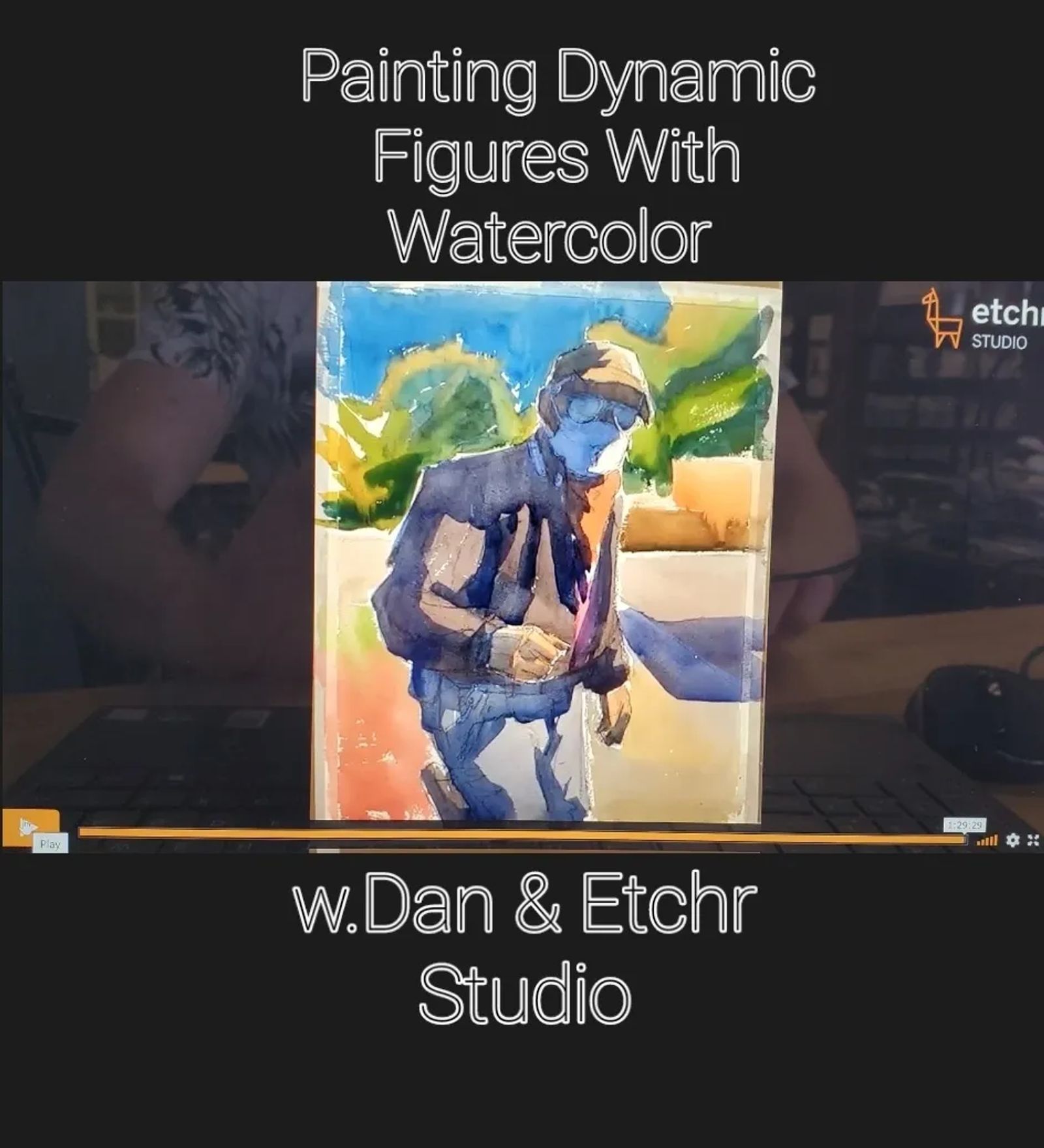 Painting Dynamic Figures with Watercolours w. Dan & Etchr Studio
jul 21, 2021 at 1:00 PM
Did you know that putting simple shapes together can easily create the human figure's structure? That's how artist Justin Pastores does it!
In this class Dan will play a Etchr mini workshop video on the tv and then help you follow along. We will be pausing the video as needed to do some hands on demos and to answer questions that may arise.
In this 90-minute pre-recorded Mini Workshop, learn how to incorporate people confidently in your art using the beauty of watercolour.
Come take this class and enjoy trying out some Etchr supplies before you buy them.
For ages 13+