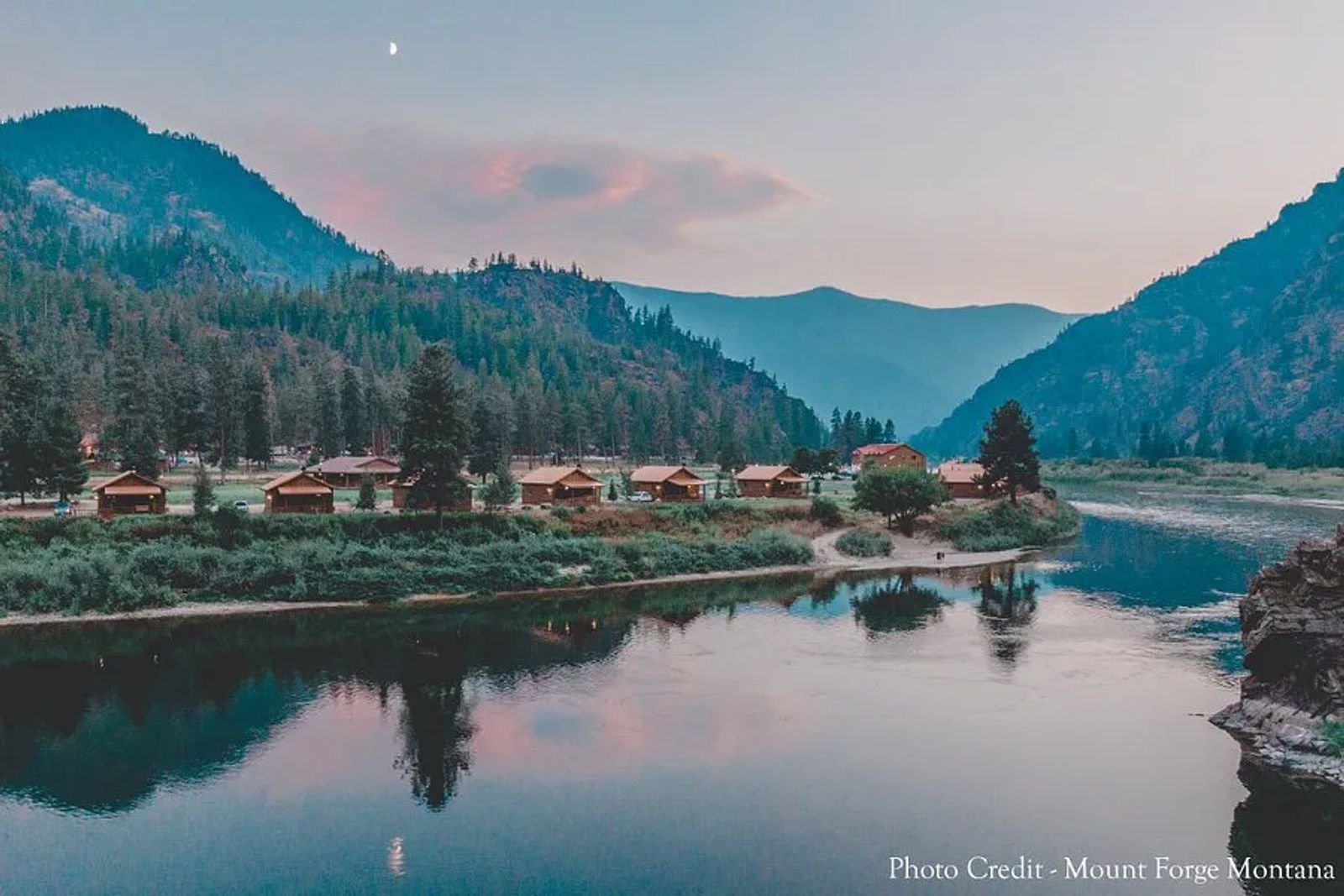 Best Montana Hot Spring Escapes
So, it's currently 30 degrees outside and I'm writing from my couch… The thermostat battle is a real one in our household. I am always demanding we keep it on at least 70 degrees since its FREEZING out, and my darling husband says he can't stand anything warmer than 66 degrees….! I have lost the battle today, and as I write to you under 2 blankets and several layers of clothing, I can't feel the tip of my nose OR my fingers LOL. I would love nothing more than a dip in a hot spring and to just immerse myself in WARMTH!!! If you're with me, check out my list of my favorite hot spring spots close to Billings!
· Boiling River - Gardiner, MT
Boiling River is located at the North Entrance of Yellowstone National Park. The spring is a 6-foot wide stream of hot water and probably the most popular soaking area in Yellowstone. It is more untouched and primitive than most springs, - there are no tiki bars or bands to be found! Plan on just taking the time to relax in the solitude of nature. It is usually packed in the summer so try to go in the Fall while you can still get into the park.
· Jerry Johnson Hot Springs, Lochsa National Forest
You will find Jerry Johnson Springs on an easy and fun mile hike into the Lochsa National Forest. When you get to the first set, they are directly on the river and a waterfall with very hot water is coming out of the mountain. When the river is low there are small springs to sit in. If you bring a tarp you can make your own pool! If you hike further up and there are several more springs.
· Boulder Hot Springs, Boulder, MT
Nestled in the foothills of Montana's snow-covered peaks of the Elkhorn Mountains is a place called Peace Valley. Historic and haunted hot springs trip, anyone?! Boulder Hot Springs Inn and Spa is an historic landmark which once catered to Presidents, celebrities, and wealthy ranchers. It is reported that Teddy Roosevelt stayed here during his time in office while hunting in the area, that Warren Harding stayed here and FDR made a stop here after visiting associates in Butte. You can enjoy ghost hunts, workshops, classes, and many fun local attractions!
· Norris Hot Springs - Ennis, MT
Located a few hours from Billings is a perfect 127 degrees soaking pool. Over 100 years old, the pool has a wood bottom and wood deck. There are a few places to eat and also a bar on deck. Plus, on weekends Norris has live music! Rustic and hippy vibes are what you can expect. There is camping available on site and there is a small fee to enter the pool.
· Potosi Hot Springs – Pony, MT
This hot spring is relatively undeveloped. The water can be a bit murky, but don't be scared to get in! The soaking area can fit about 10 people at a time and provides a truly unique and fun hot spring experience! There are some adorable Air B&B's to rent, and visitors also enjoy hiking, horseback riding, and touring historic Pony, MT
· Bozeman Hot Springs - Bozeman, MT
With seven separate soaking pools to pick from and all varying in temperature, there is a place for everyone. Since it is a resort there are restaurants, bars and lodging accommodations all in one place! Popular for families to get away for the weekend. Sounds like a great getaway to me!
· Chico Hot Springs - Livingston, MT
Hot springs with a lodge... heck yes! The lodge may look a little dated but it still has that romantic Victorian charm and offers gourmet meals that are continuously voted the best in Montana! Chico offers a sheltered hot spring as well as an adjacent outdoor swimming pool so if you get too hot, then you can cool off! This is a great place for a weekend escape and is only about an hour and a half from Billings!