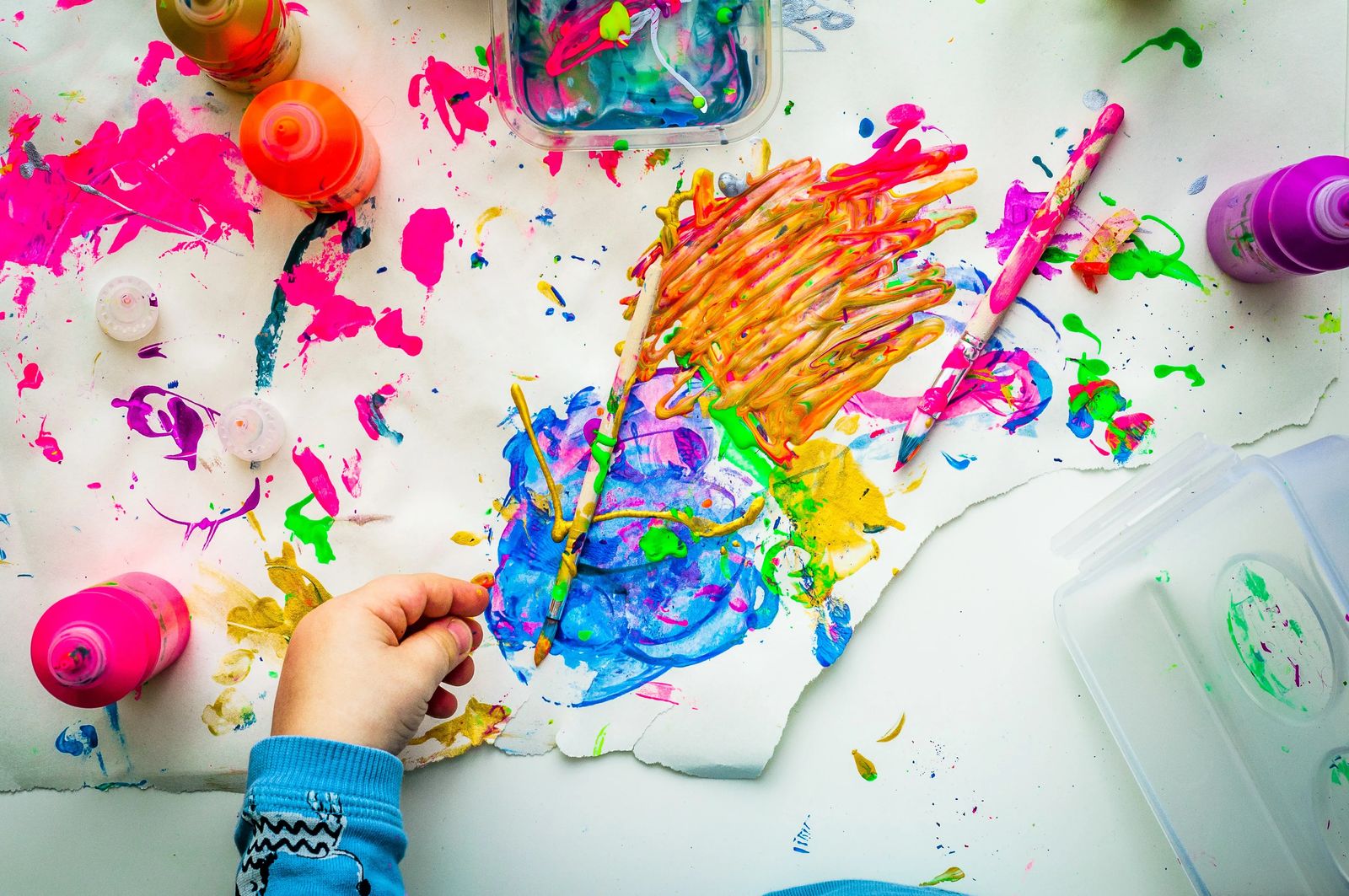 Get Out of the House!
One of the biggest complaints I have been hearing from my friends with kiddos is that their littles are going absolutely crazy being locked-up at home in this cold. I'm going to be honest, I don't have any kids of my own but I do have several friends with kids! With their help, I put together this list of fun at home activities and some local places you can go to let the littles run free and get rid of some energy!
At Home:
· Crafts! Always a fun and semi-easy idea to keep kiddos busy. One of my favorite local spots, Crooked Line Studio, has tons of online art/craft classes for kids of all ages. They originally made these videos for the school's art programs, so kids can stay creative while schooling from home. Genius! You can find their videos here: https://vimeo.com/crookedlinestudio
· Baking: This was a popular answer from friendly parents around town. Little kids love to bake and help out in the kitchen.
· Paint…in the Shower! This is a clever, super easy to clean up, fun idea! Painting either in the shower or bathtub is super fun and washes down the drain when you're finished, what could be better!?
· Dry Erase Markers on Windows: This requires a little supervision depending on how old your kiddos are, but how fun right! And once again, super easy to clean up!
· Virtual Story Time with Barnes & Noble: They have cancelled their weekly readings in person for now, but you can stream story time for your littles which is almost as fun?! You can find it online here : https://www.barnesandnoble.com/h/bn-storytime
Around Town:
· Reef Indoor Waterpark: Who knew you can still hit the pool in the middle of winter? They are open Thursday-Sunday. What a fun way for you to get out of the house and let your littles burn all of that energy!
· Steep World: Rock climbing and have classes for kiddos!
· Art of Play: A Billings staple for a fun place to take your kiddos under age 5. With ample open space to play and imagine, The Art of Play features age appropriate toys to encourage dramatic play, motor skill development, and socialization. There is a special play-space just for infants, so even your littlest ones can play and grow.
· Scheels: Always a fun place to go and shop all of the cool gear, check out the fish tanks, and take silly photos with life sized animals! Best of all, it's FREE! At least until you find yourself shopping and bringing home a few hundreds of dollars of cool finds ;)
· Get Air Trampoline Park: This is one of my personal favorites to take the kids I babysit! Its beyond fun and also a great workout! The staff are very COVID conscious and are spraying everything down with cleaner non-stop. You can even bring babies and hold them and let them bounce, they always seem to get a kick out of it!
· Wise Wonders Kids Museum: Fun for kids of all ages, bring your kiddos here to engage their curious minds! OPEN???