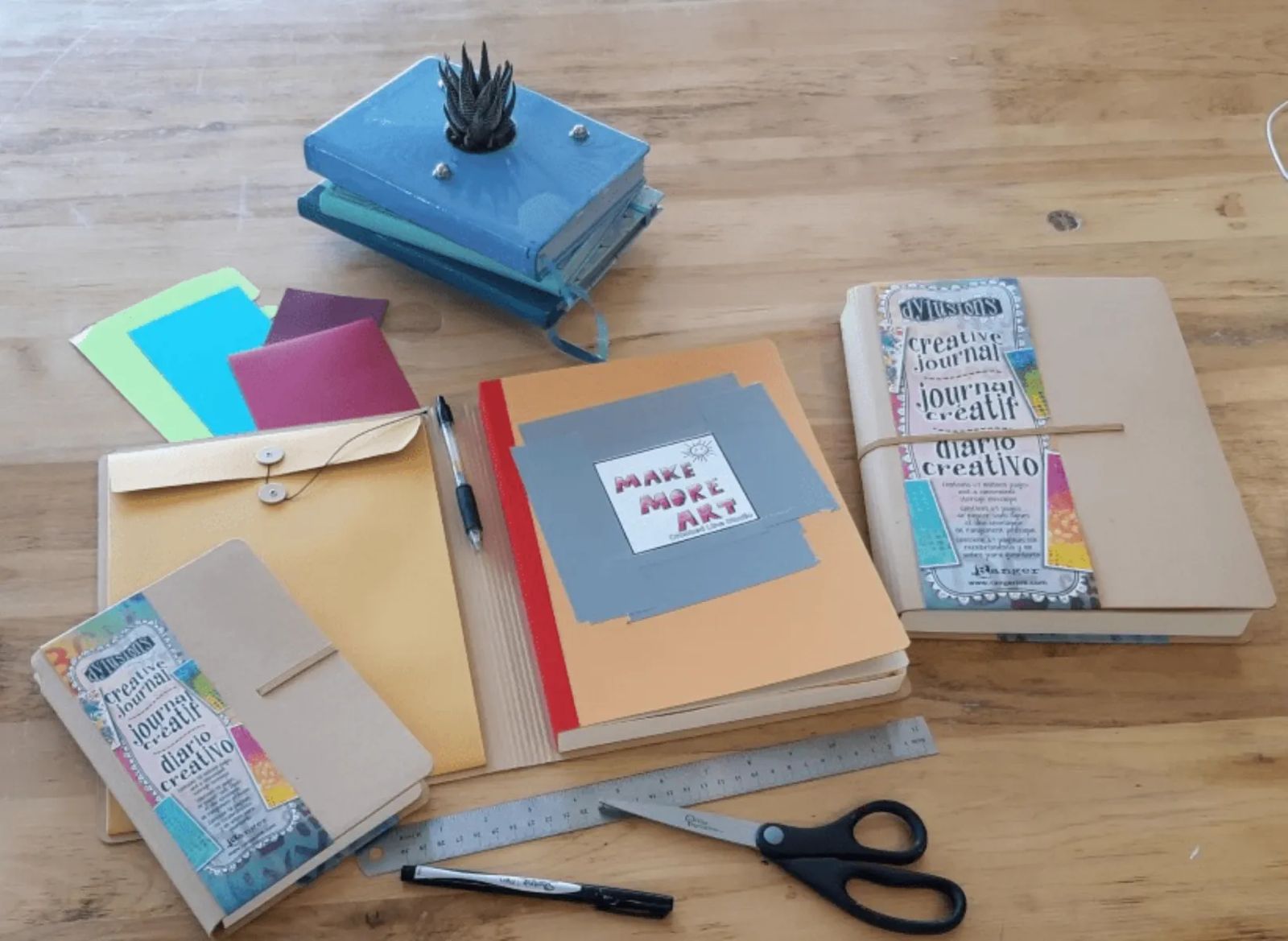 Can This Journal Handle the Montana Back Country?!!
I would bet money that your sister could drive her dripping wet ATV over this journal then attempt to overhand pitch it across a small stream to you, only to totally over shoot your reach and ricochet it off of a tree and it would still be good as new! All this trouble just so you can safely sit in that perfect spot and doodle!
Here Is a video I made about the Dyan Reaveley's creative dylusions journal you can watch me show off the journal features then make a piece of art where I spray the page with water and rough it up a bit.