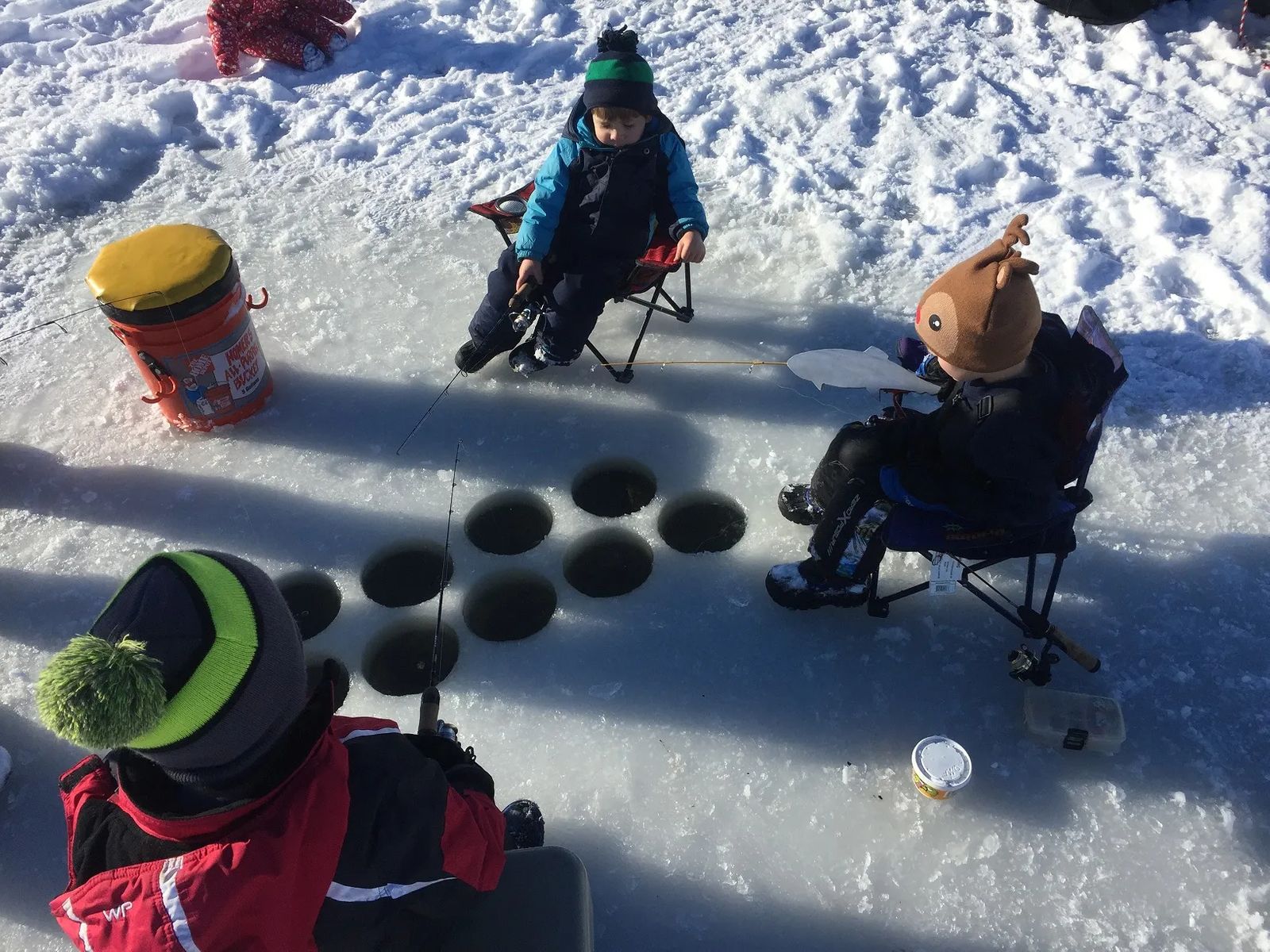 Bundle Up and Catch Dinner through the Ice
February 2, 2022
The Complete Guide to Ice Fishing (abridged)
It was cold in Billings, so we knew that it would be cold at Deadman's Basin. Just how cold, however, was still a mystery.
Before the sun came up, three of us loaded into the truck with all our gear. We zipped up north, nice and comfy in the heated Dodge. As we turned off the highway and down the short gravel road to the reservoir we realized that it was a wee bit chillier than it was in town.
Just before getting out I snapped a picture of the dashboard. 27 degrees below zero; the coldest I've experienced in Montana. Of course that didn't stop us from hopping out onto the ice, drilling a few holes, and attempting to catch our dinner.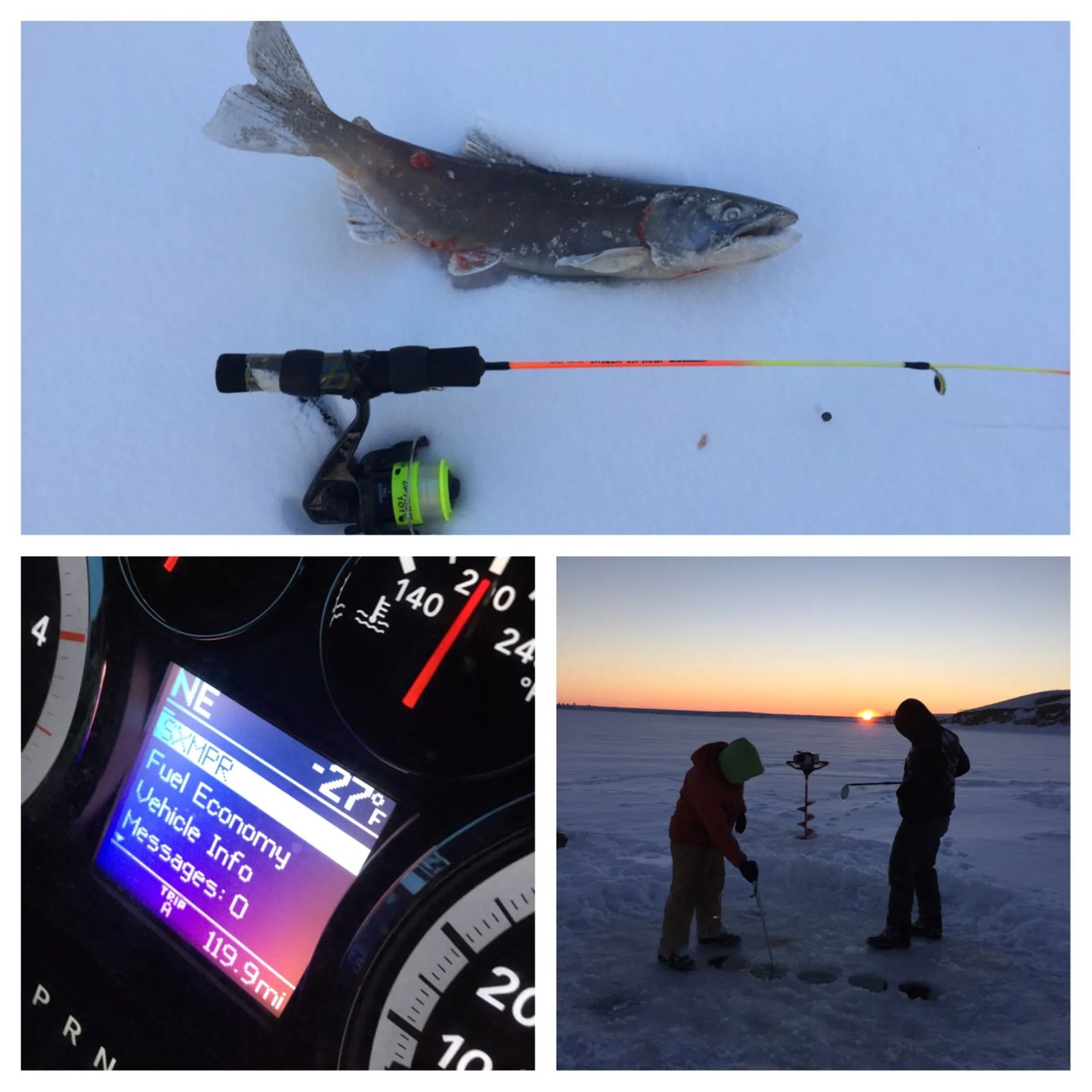 Today, we're much better prepared for the cold. And here's how you can be prepared as well.
Finding the Right Winter Clothing
When I first started ice fishing with my dad clothing was made a whole lot different than it is today. In the early 1990's wool was still the warmest thing around, and synthetic options were pretty much limited to stinky polypropylene.
Today, though, things are a lot better. Down coats with water resistant shells, insulated Carhartt overalls, and big fat mittens can keep the cold out and your body heat in. Since most of the time you drive up to the ice fishing spot, over-pack on warm clothes; it's better to have them and not need them.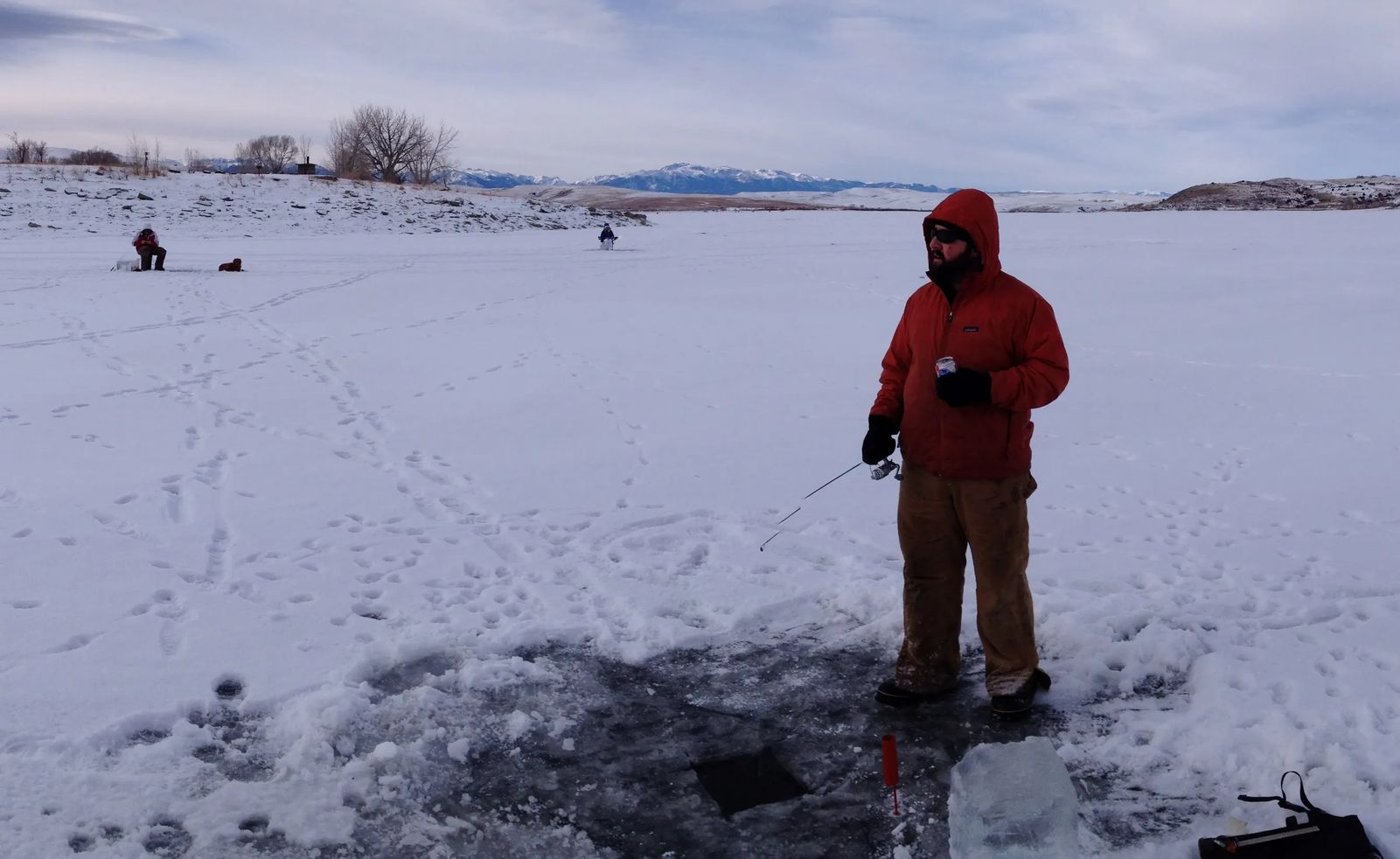 Bonus: there are a bunch of heated options as well. Small rechargeable battery packs hook up to hats, vests, socks, and gloves to ensure that not only do you stay insulated, but extra heat is generated for you.
Using the Best Ice Fishing Gear
Have you ever tried to pound in a nail with a wrench? Or tighten a screw with your fingernail? Yeah, it works, sort of. But having the right tool works even better.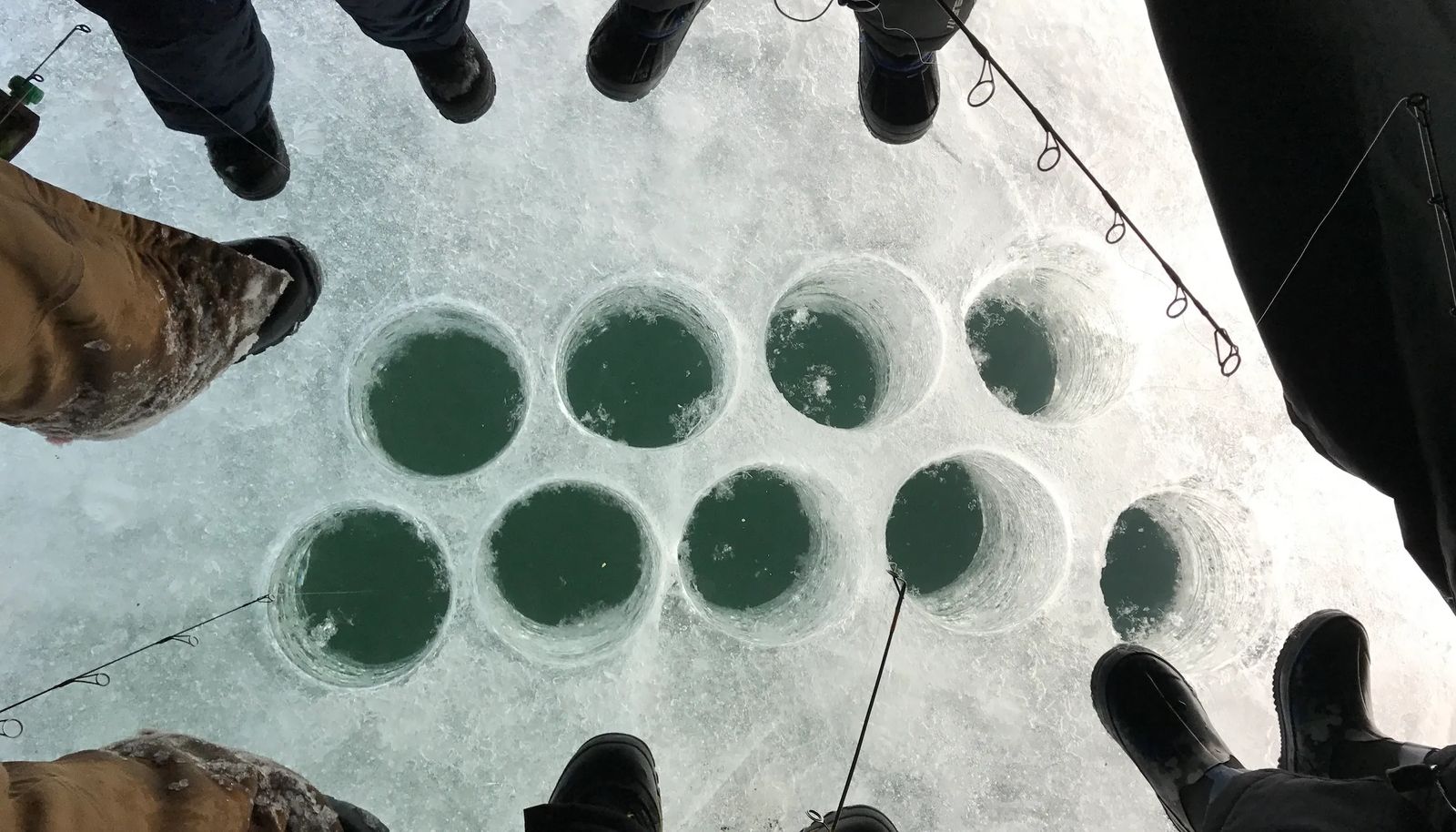 All you need for ice fishing is a means to get through the ice, and a fishing pole. But having the right gear turns the experience into something much more enjoyable. Here's the short list on how to make it a fun time instead of a time sitting on a bucket in the frigid cold and wind:
· An ice fishing shelter – I don't know how I fished without one in the past; this makes the experience 10x better.
· A good fishing pole – My dad's old poles were home made with line wrapped around them. A real reel and pole make things much more pleasant.
· A real chair to sit on – Get rid of that overturned 5 gallon bucket and buy a camp chair.
· A power auger – That hand crank thing is great if you want a workout, but if you would rather spend time fishing instead of spending hours drilling holes, get a nice power auger.
· Snacks – Splurge on good snacks. I've suffered through enough half frozen peanut butter and jelly sammies to know that good snacks make the day worthwhile.
· Portable heater – Get that ice hut cookin' so you can strip down to a tshirt.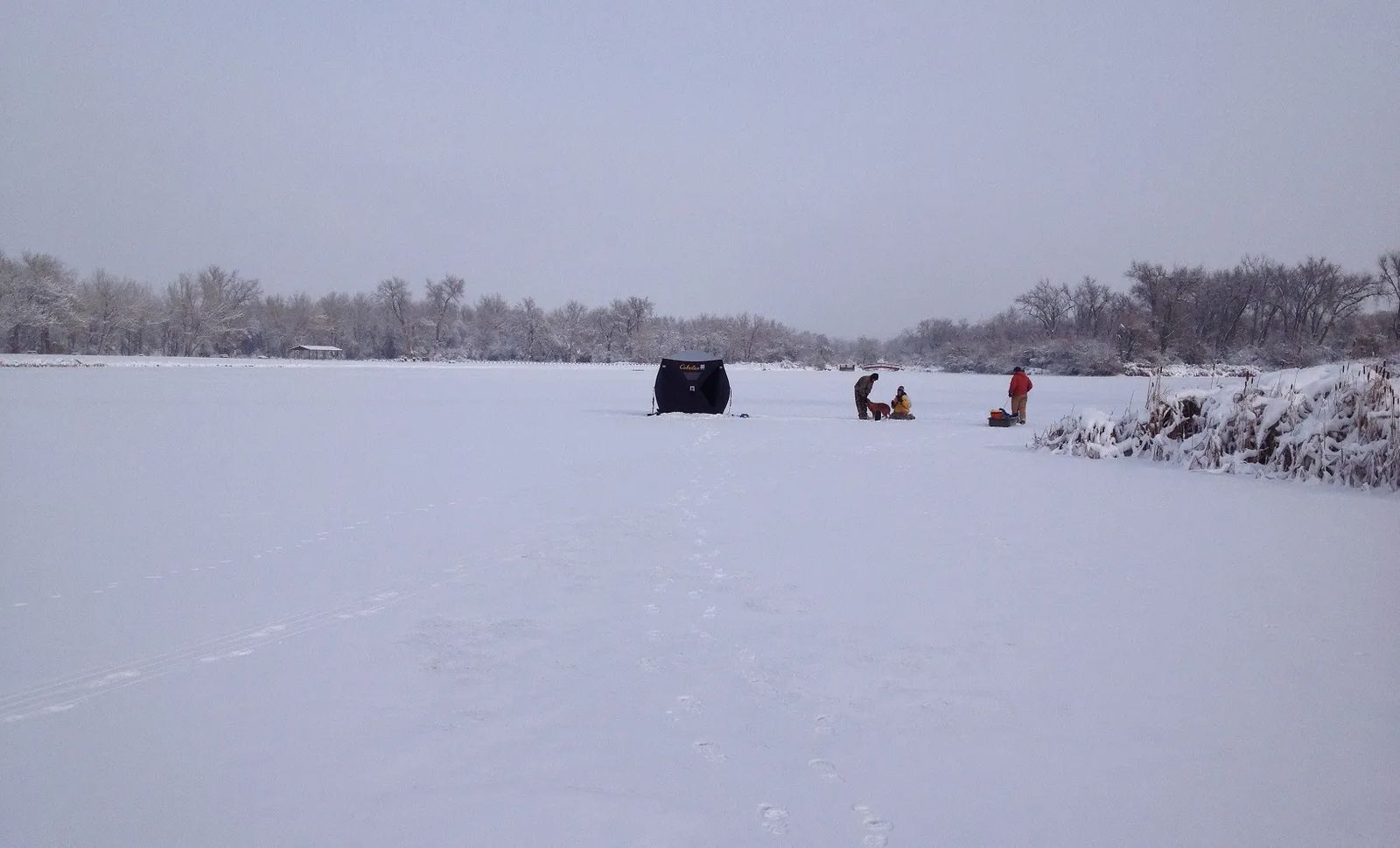 There are a few other luxuries that you can throw in there too. Some ice fishing shelters have built in chairs, and they collapse into a sled for easy transportation. Others are big enough you could put a small table in them, and maybe a TV or something equally ridiculous.
Let's just say that when you make it comfy, it's easier to enjoy your time catching dinner.
Where to Fish through the Ice
With the right clothing and the right equipment, you can stay warm no matter what the temperature is outside, and no matter if the wind is blowing.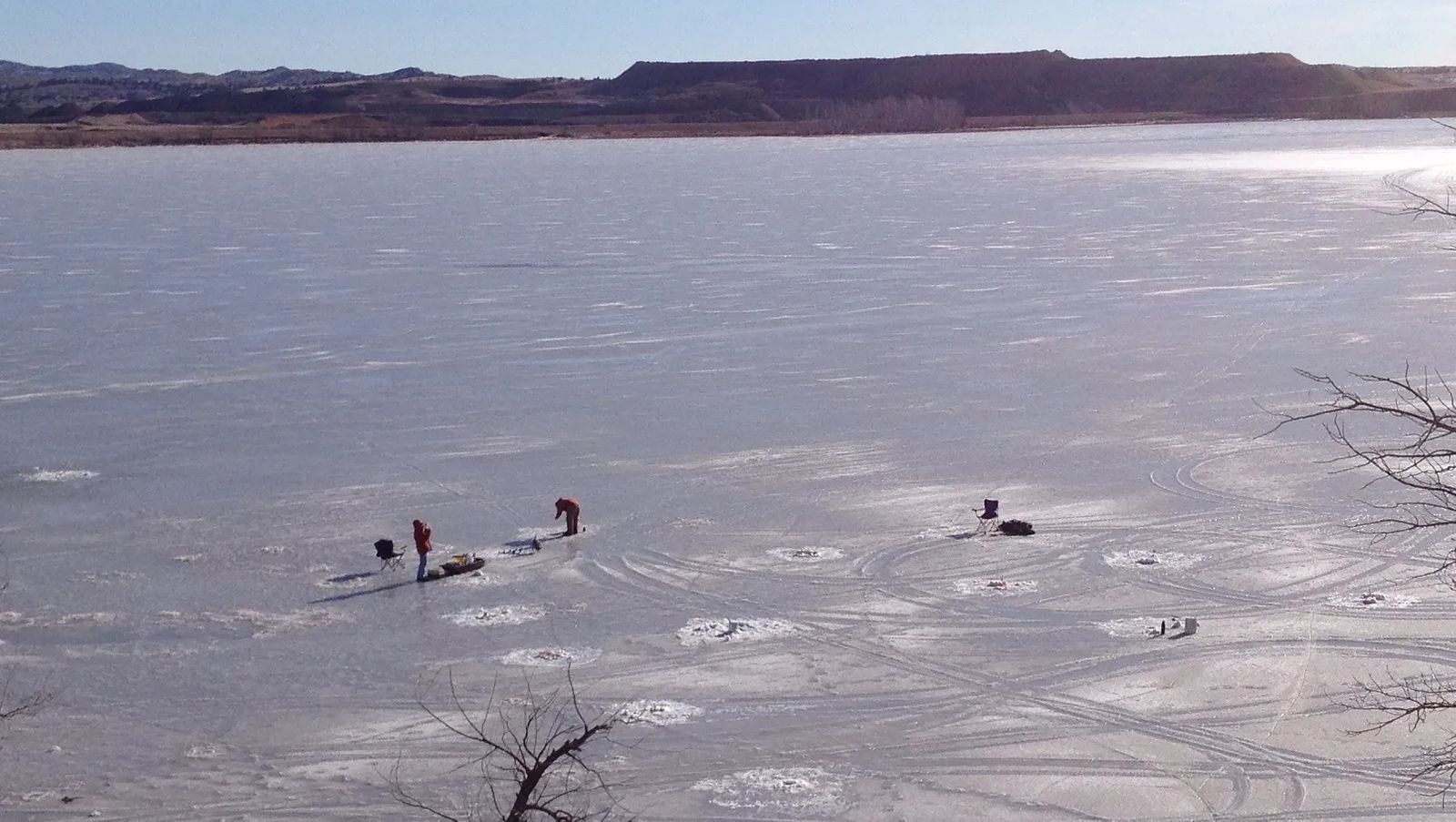 And depending on where you go, that wind might blow. From Billings, here are a few of my favorite ice fishing spots.
Cooney Reservoir – A great place to catch walleye and trout
Deadman's Basin – If the ice is thick enough in early December you can catch spawning Kokanee Salmon
Tongue River Reservoir – Northern Pike, walleye, perch, crappie, and more. There are a ton of different species in this lake
West Rosebud Lake – Very little beats the taste of that fresh mountain trout
Riverfront Park – No need to even leave town, but the fishing isn't quite as spectacular at Riverfront
Find an area, learn the fishing techniques, and see how you can develop a love for braving the cold, and catching some fish through the ice.