One thing Billings does right is brew some amazing beer! Here are the top breweries in Billings! Happy sipping!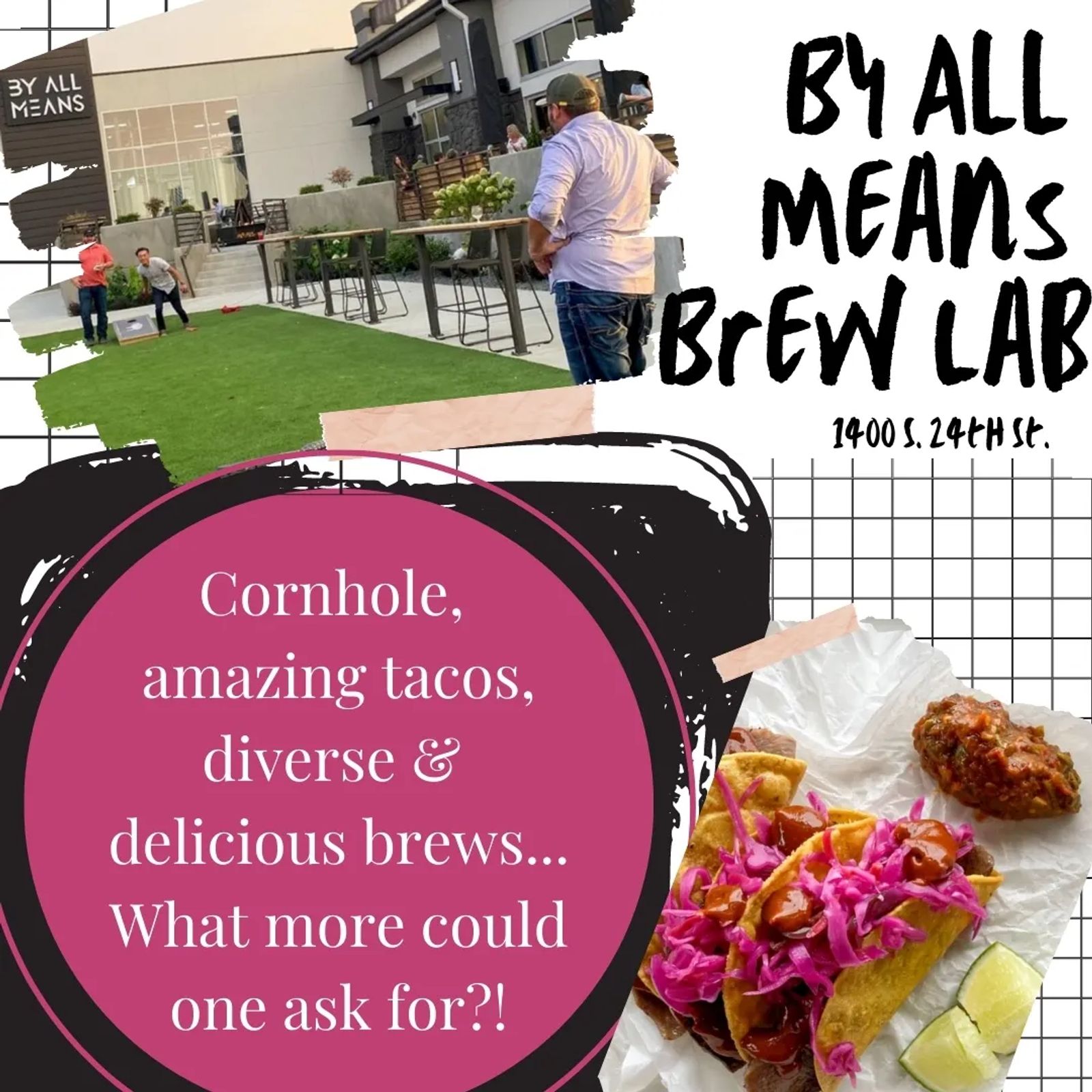 By All Means Brew Lab
1400 S 24th Street
Cornhole, amazing tacos, diverse & delicious brews...What more could one ask for?!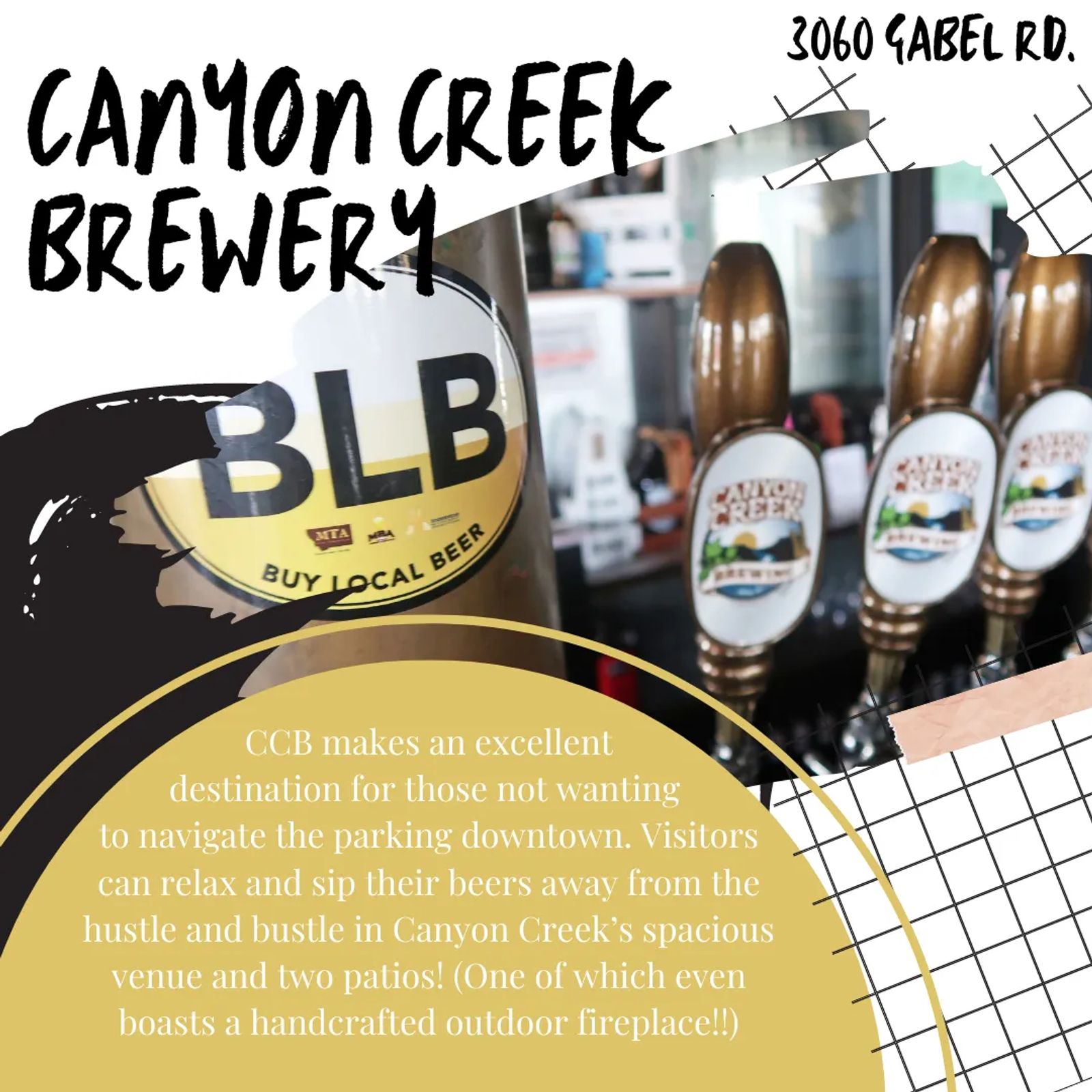 Canyon Creek Brewery
3060 Gabel Rd.
CCB makes an excellent destination for those not wanting to navigate the parking downtown. Visitors can relax and sip their beers away from the hustle and bustle in Canyon Creek's spacious venue and two patios! (One of which even boasts a handcrafted outdoor fireplace!!)
Uberbrew
2305 Montana Ave.
Überbrew has mouth-watering burgers and unique brews. They offer over 17 beers year round on tap plus fun rotating seasonal flavors. Check them out for an upscale & upbeat vibe any day of the week!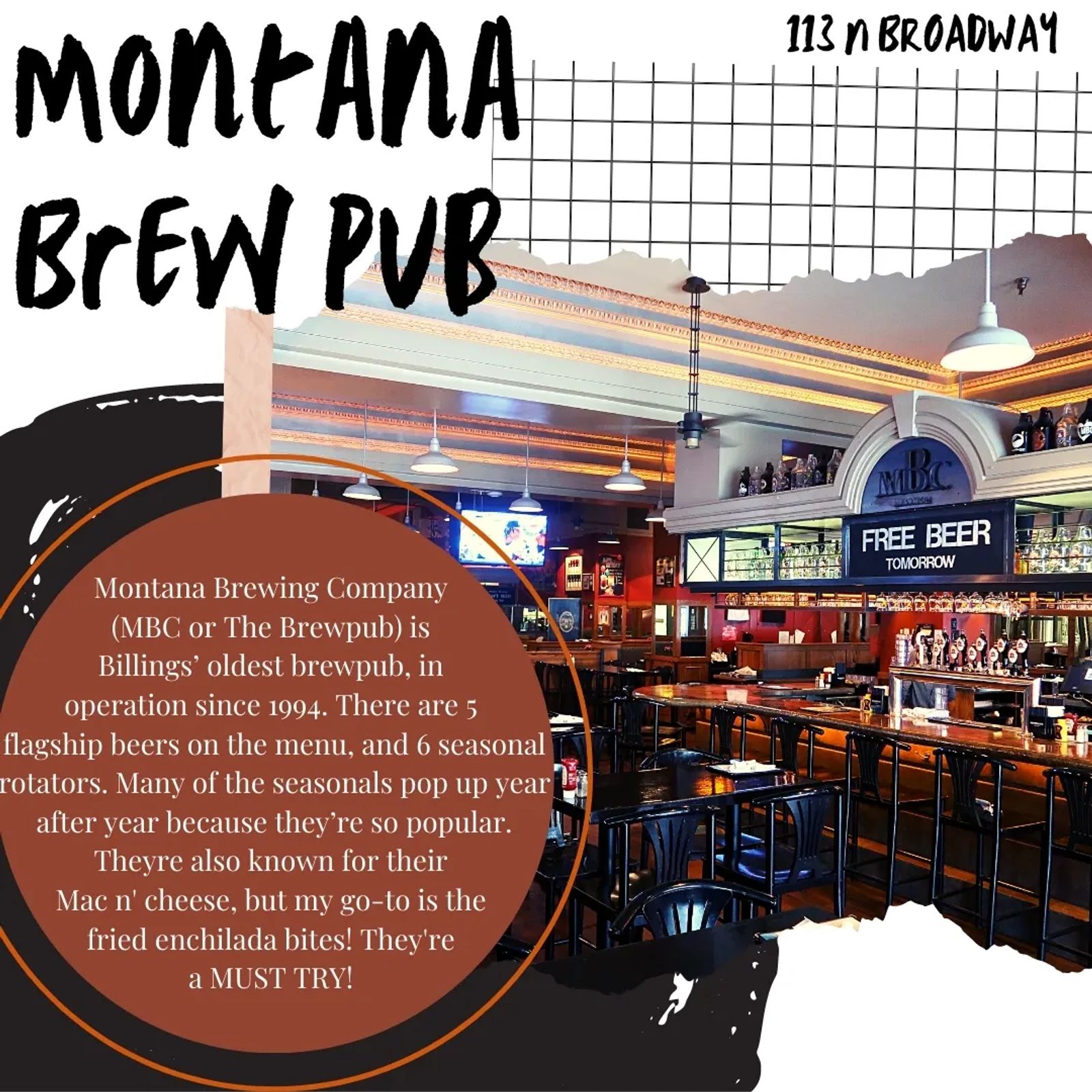 Montana Brew Pub
113 N Broadway
(MBC or The Brewpub) is Billings' oldest brewpub, in operation since 1994! There are 5 flagship beers on the menu, and 6 seasonal rotators. Many of the seasonals pop up year after year because they're so popular. They're also known for their Mac n' cheese, but my go-to is the fried enchilada bites! They are a MUST TRY!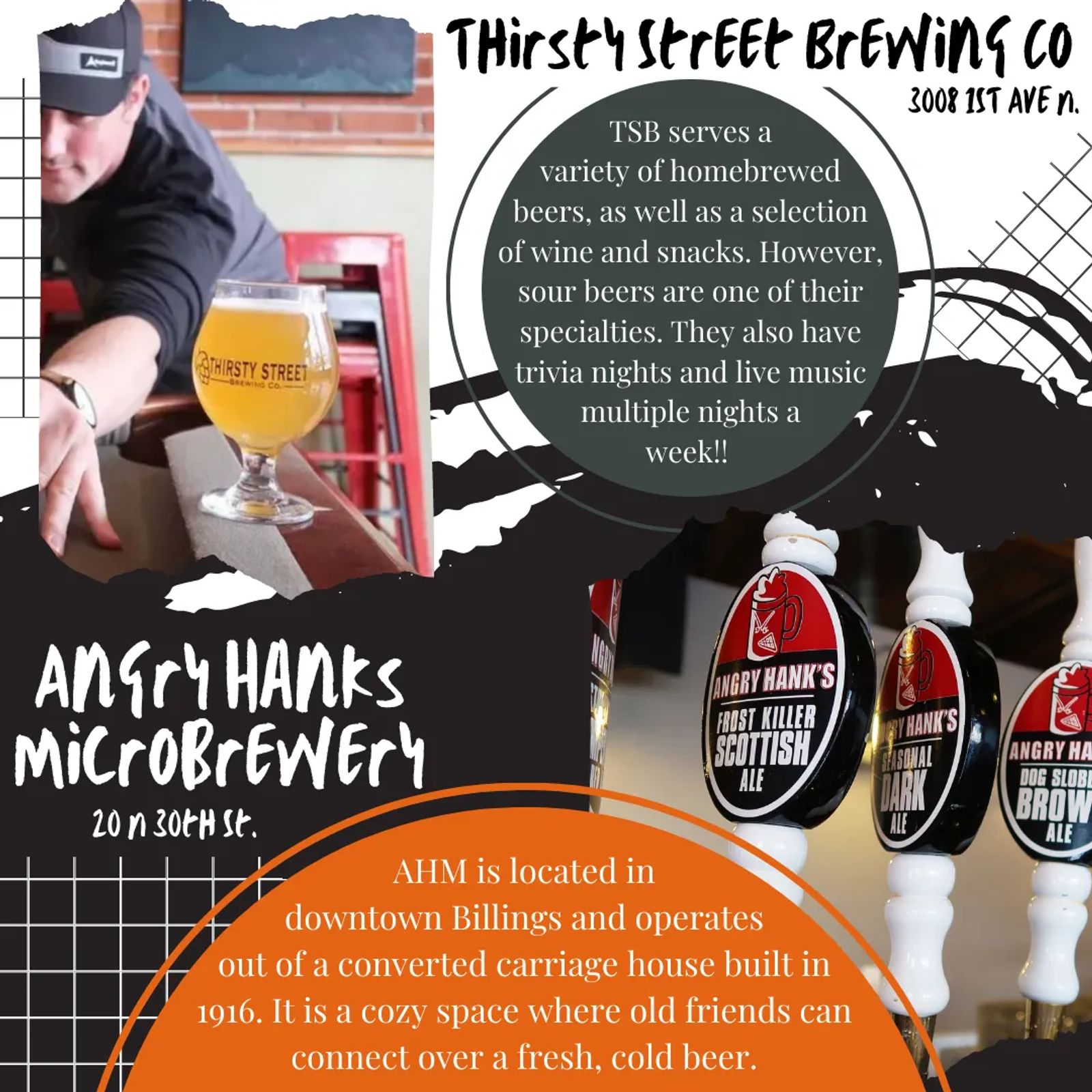 Thirsty Street Brewing Co.
3008 1st Ave N.
TSB serves a variety of homebrewed beers, as well as a selection of wine and snacks. However, sour beers are one of their specialties. They also have trivia nights and live music multiple nights a week!!
Angry Hanks Microbrewery
20 N 30th St.
AHM is located in downtown Billings and operates out of a converted carriage house built in 1916. It is a cozy space where old friends can connect over a fresh, cold beer.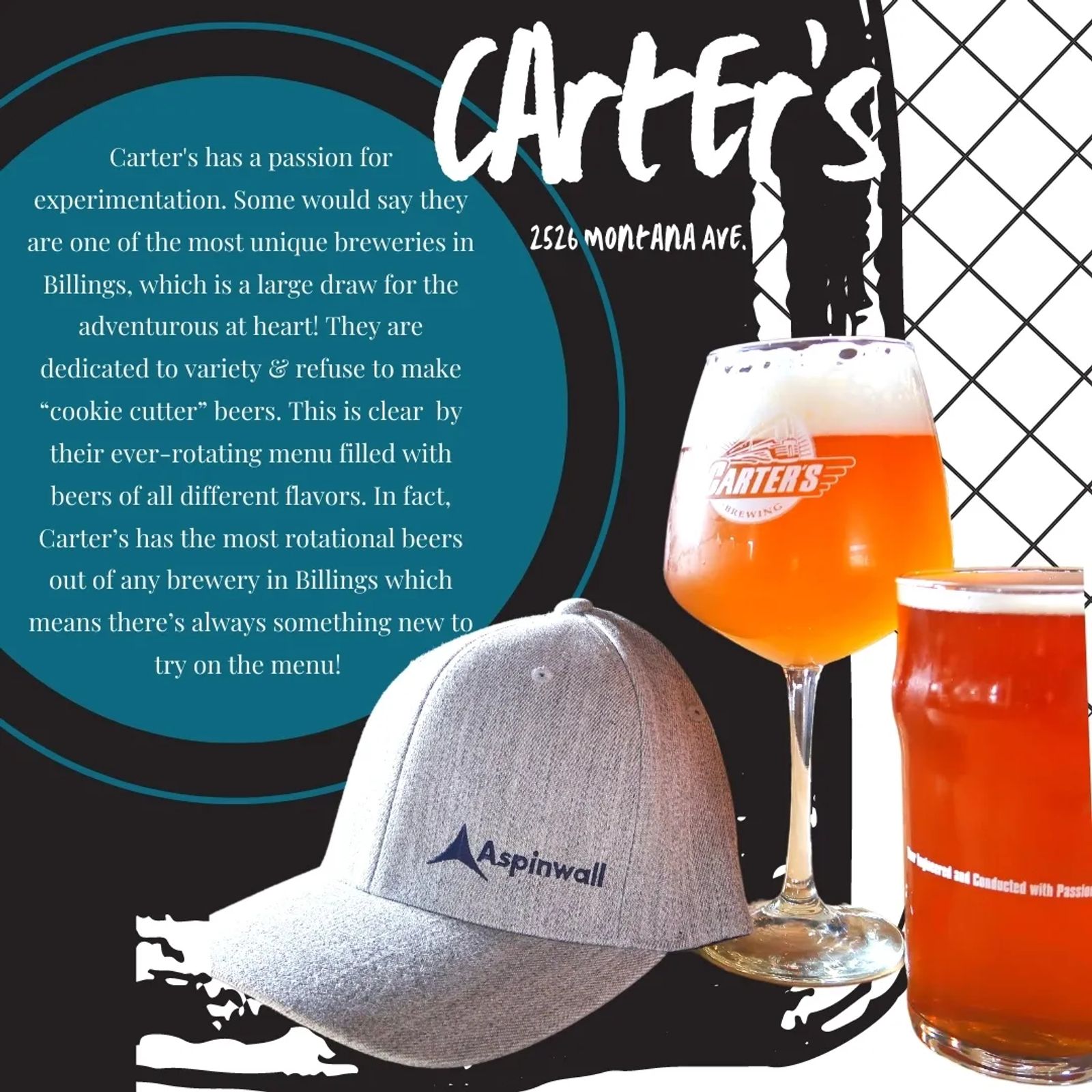 Carter's
2526 Montana Ave.
Carter's has a passion for experimentation. Some would say they are one of the most unique breweries in Billings, which is a large draw for the adventurous at heart! They are dedicated to variety & refuse to make "cookie cutter" beers. This is clear by their ever-rotating menu filled with beers of all different flavors. In fact, Carter's has the most rotational beers out of any brewery in Billings which means there's always something new to try on the menu!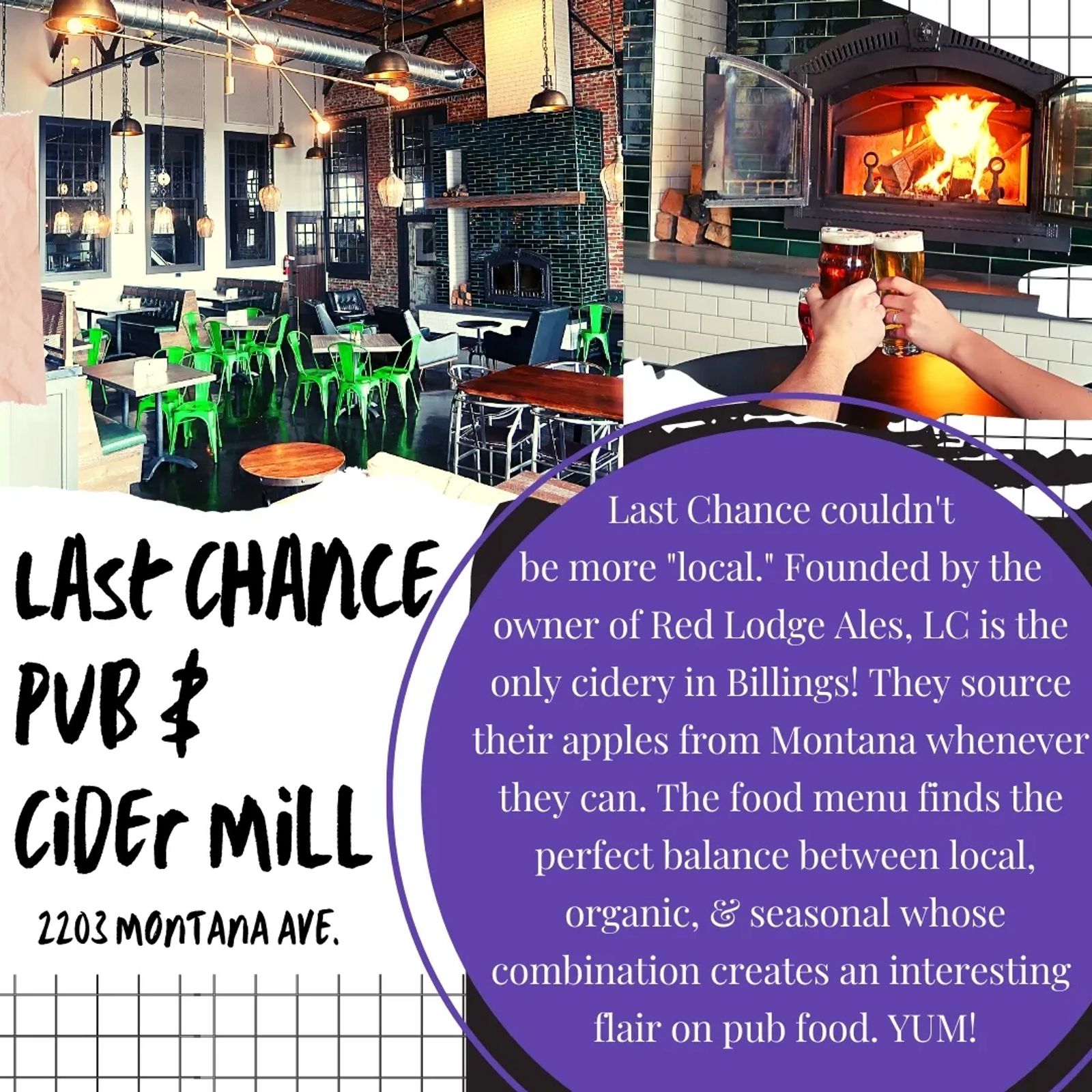 Last Chance Pub & Cider Mill
2203 Montana Ave.
Last Chance couldn't be more "local." Founded by the owner of Red Lodge Ales, LC is the only cidery in Billings! They source their apples from Montana whenever they can. The food menu finds the perfect balance between local, organic, & seasonal whose combination creates an interesting flair on pub food. YUM!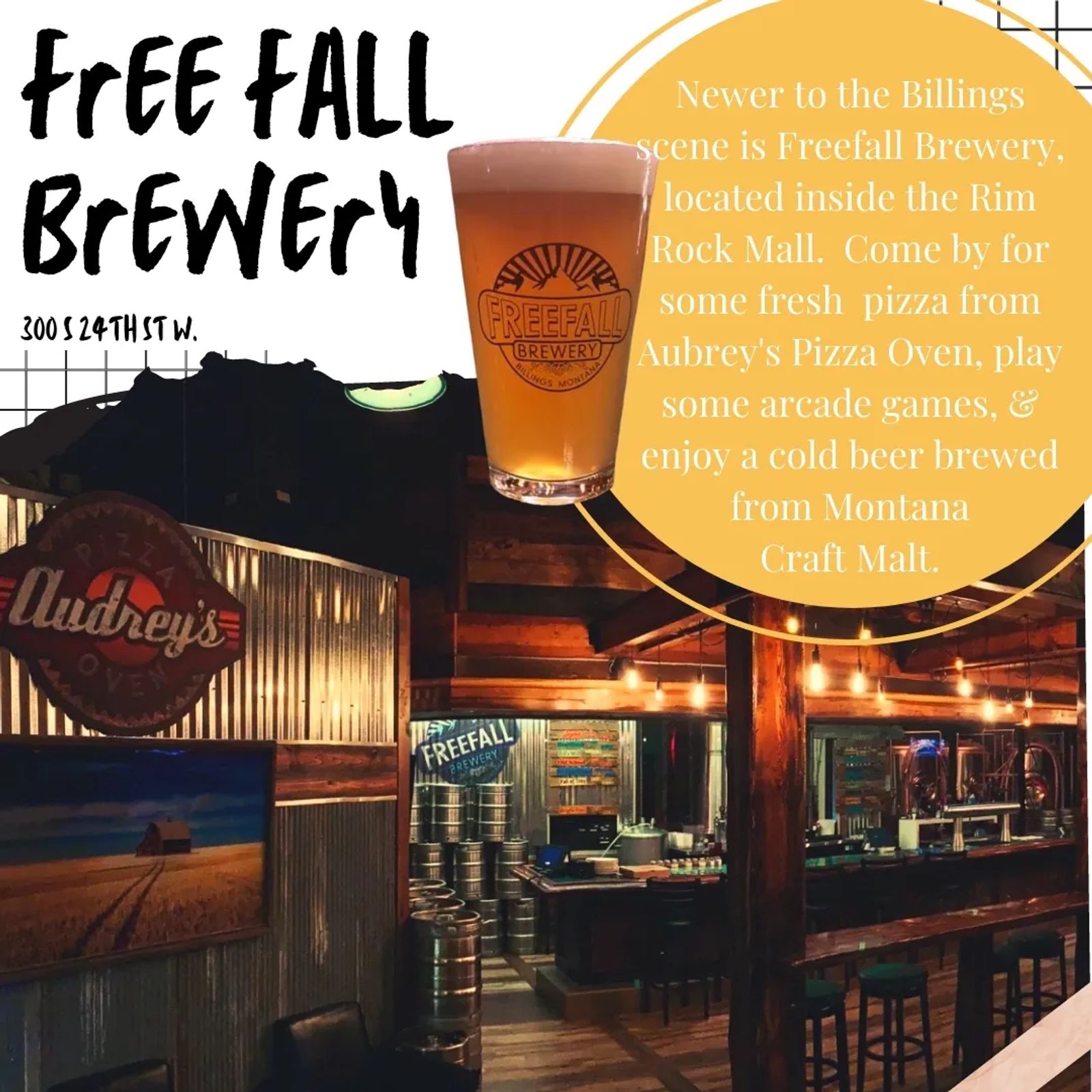 Freefall Brewery
300 S 24th St. W.
Newer to the Billings scene is Freefall Brewery, located inside the Rim Rock Mall. Come by for some fresh pizza from Aubrey's Pizza Oven, play some arcade games, & enjoy a cold beer brewed from Montana Craft Malt.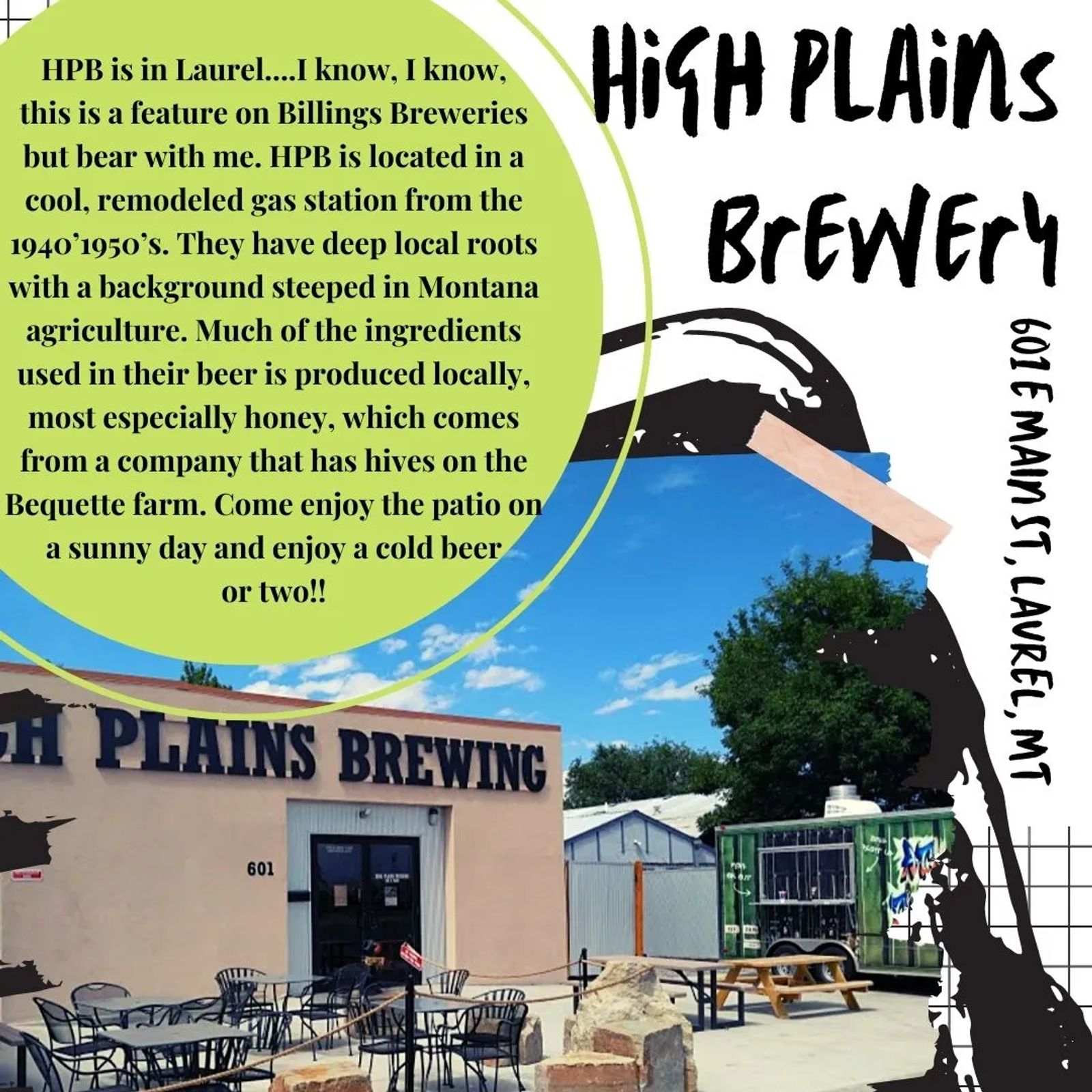 High Plains Brewery
601 E Main St., Laurel, MT
HPB is in Laurel....I know, I know, this is a feature on Billings Breweries but bear with me. HPB is located in a cool, remodeled gas station from the 1940'1950's. They have deep local roots with a background steeped in Montana agriculture. Much of the ingredients used in their beer is produced locally, most especially honey, which comes from a company that has hives on the Bequette farm. Come enjoy the patio on a sunny day and enjoy a cold beer or two!!