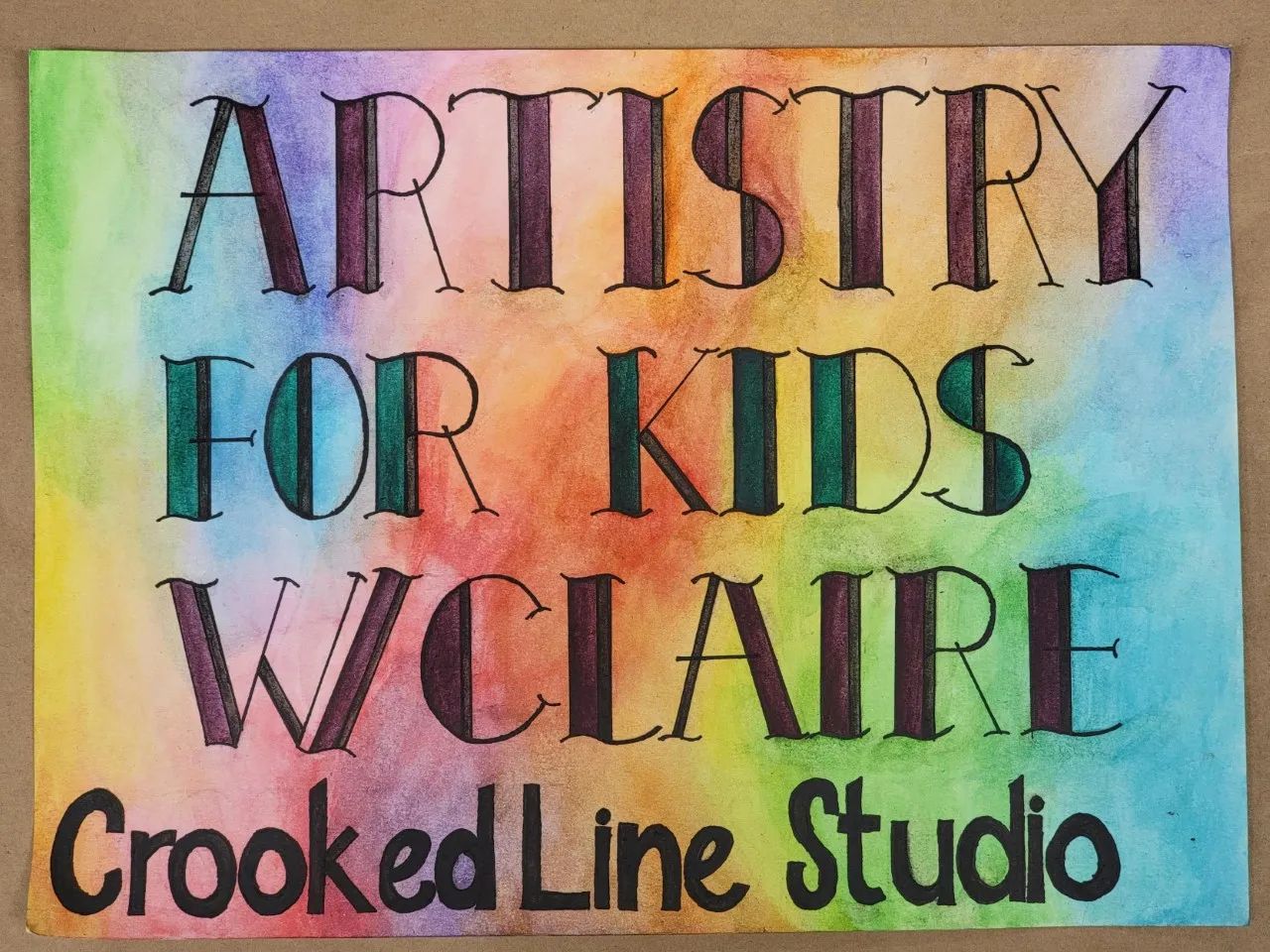 Artistry for Kids with Claire with Claire Haugen
Feb 15, 2022 at 3:30 PM & feb 16, 2022 at 2:30 pm
This first session is 4 weeks:
AGES 8-10 Tuesdays 3:30-4:45 pm Feb 15-Mar 8
AGES 10-12 Wednesdays 2:30-3:45 pm Feb 16–March 9
All supplies provided and snacks included.
Kids' classes return to Crooked Line Studio starting mid-February!
In each session of Claire's classes, kids will play and experiment with lots of different art supplies to create diverse types of art and explore a variety of subjects (including animals, people, dragons, simple architecture and more!).
They will also learn color theory, drawing and shading techniques, lettering and personal logo design.
Sign up now – class size is limited!