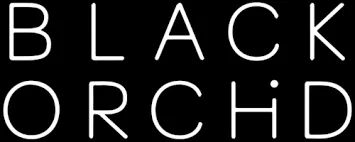 About Black Orchid (Our Newest Sponsor!)
BLACK ORCHID Yoga | Cycle | Beauty | Wellness
Wellness has been the word of the year for so many people. During the midst of the pandemic, we were all looking for wellness in one way or another. Whether that was finding ways to move our body at home, looking for a spiritual outlet, or pampering ourselves with body scrubs and face masks. Gyms and churches closed - leaving people scrambling to find wellness through other outlets. Anxiety and depression worsened the longer the pandemic went on. For so many - Black Orchid had been their safe place. Peter and Katie Vanderloos intentionally created this space to provide that for their students.
Flashback to 2014 - hot yoga options were limited in Billings. So limited that there were actually only two studios offering the practice. The Vanderloos' saw an opportunity to create a space that was welcoming and safe for everyone - no matter their age, size, race, gender, etc. Yoga had become such an important part of their lives so this was personal - for Peter especially. As a recovering addict, Peter knew that he could offer something important to the Billings' community. There is something about being physically exhausted and soaked in sweat to clear your mind and lift your spirits. It's a mental, emotional and spiritual high.
After searching for the right space for some time, their realtor brought them to 2049 Broadwater. It was already operating as a hot yoga studio - so the bones were in place. However, Peter and Katie made the studio their own. They took the heating system and the room - and they built Black Orchid Yoga.
Looking back, it's incredible to see just how far they've come. They built a community. There are very few places you can walk into for the very first time, and feel a sense of belonging. I remember the first time I took a class. As a newcomer to hot yoga, I was nervous. It wasn't my first workout, or my first time going to a "boutique" fitness studio, but the heat was intimidating. Within minutes, I felt at ease. A warm welcome, a genuine smile, and a feeling that the instructor actually cared that I was there calmed my nerves. A few years later, and I get to help create that same comfort for new students.
When you ask Peter and Katie what has made the studio so special - they both agree that the sense of community has really been the game changer. It started with a few like-minded people staying after class for "book club," to our weekly Thursday tailgate, to self-care Sundays and Yogi Fest. Students became friends, and one of those friendships even led to a marriage. It's pretty incredible what a community and a sense of belonging can do.
Nearly eight years later and the Black Orchid brand has grown to offer so much more - yoga, cycle, beauty and wellness. The yoga studio itself offers two rooms - Inferno and Heaven. Directly next door, Katie brought her vision to life in the salon. Then there is the cycle studio across the parking lot, dubbed "The Arena." And finally, the Black Orchid Wellness team - including 3 massage therapists and a chiropractor. This growth is just the start for the Vanderloos duo. With plans to open a second location (keep your eyes peeled for this announcement!), they intend to continue growing regionally, nationally, and who knows - maybe even internationally. What is certain, is that Peter and Katie have found the magic in the wellness world and those who have been a part of it, know just how special it is.
Black Orchid is located at:
2045/2049 Broadwater Ave.
(406)534-6543