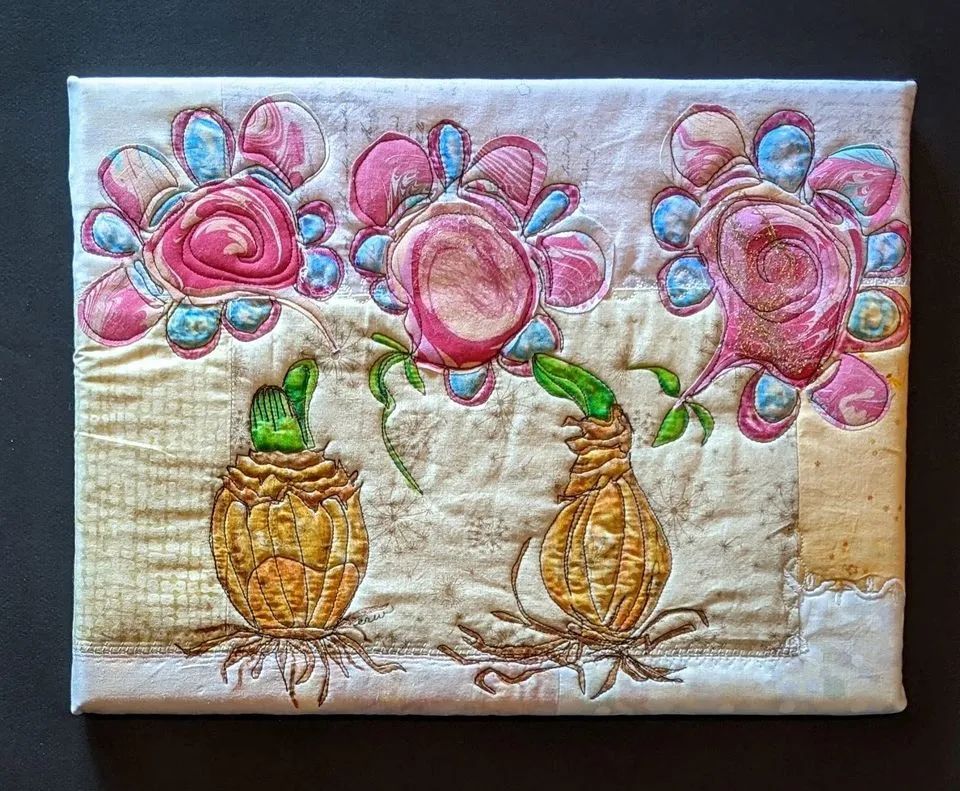 Thread Sketching w. Elizabeth Waddington
sept 21, 2021 at 6:00 PM
Thread sketching is not precision sewing. It is about catching the essential shapes and lines of the subject, like a line drawing done with pen and ink. Your lines do not always need to meet up, nor do you need to include every detail. The basic premise is that once you begin sewing you don't start or stop ("break thread") but continue stitching over to the next section. You can either start with an image you "sketch" with your thread and then add color to or you can "paint" your image and define the shapes with thread sketched outlines. Try both to see what works for you.
Our morning will include:
1.Short tour of samples and demo of techniques
2.Experiment with color supplies by making little labeled samples
3.Practice using the sewing machine for free motion…..don't sweat this! Try straight, curved, double stitch, stopping and starting. A certain level of speed is necessary to keep the stitch line going so find your comfort level. Each machine is different.
4.Decide on your design and technique (stitch first or paint first) and dive in.
5.Create your piece(s).
6.Press and embellish your unique masterpiece.
Want to know more?
Variety of techniques from various artists https://whitlocks.com/.../QA-Freemium-ThreadSketching...
Two youtube videos from Deborah Wirsu's series Thread Sketching in Action:
Thread sketching in action https://youtu.be/0zJUupPzjd4
Using Inktense on Fabric https://youtu.be/bBJ7_mXw1Uo
Thread Sketching: Creating Experimental Textile Collage
http://blog.elysianstudiosart.com/.../thread-sketching...