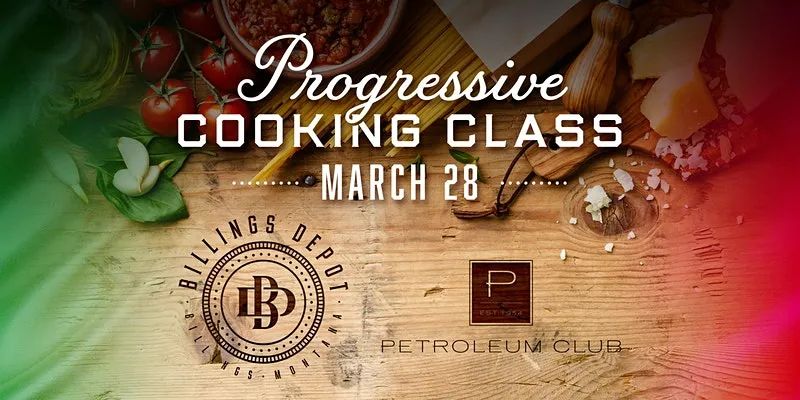 Progressive Cooking Class
march 28, 2021 3:00 PM to 7:00pm
Taken from the concept of progressive dinners, this cooking class takes place over two locations in the same evening. In other words, guests progress from the Billings Depot to the Billings Petroleum Club and the food and cooking experience changes at each, transforming a basic meal into an engaging activity.
Guests will arrive first at the Billings Depot. With champagne and all the necessary ingredients waiting for you at your cooking station, Chef Jason Corbridge, formerly of Parasol, will teach you the history and techniques for making pasta. Then, Chef Caroline Replogle of Petroleum Club, will teach you about two traditional sauces and how to make them.
Once your pasta and sauce has been prepared, you'll package these to take home with you and then move to the second location, the Billings Petroleum Club. Here, you'll receive a glass of wine and Chef Replogle will instruct you on how to make a traditional Italian dessert, Panna Cotta. You'll also be served a fully prepared pasta meal for dinner to enjoy with your wine.
Tickets are $100 per person and includes all the ingredients for your take home meal, your dinner at the Billings Petroleum Club and two drinks, one paired with each activity. A cash bar is available at each location for additional beverage purchases.