Holiday Nights is coming back to ZooMontana:
What new additions to be excited for this season!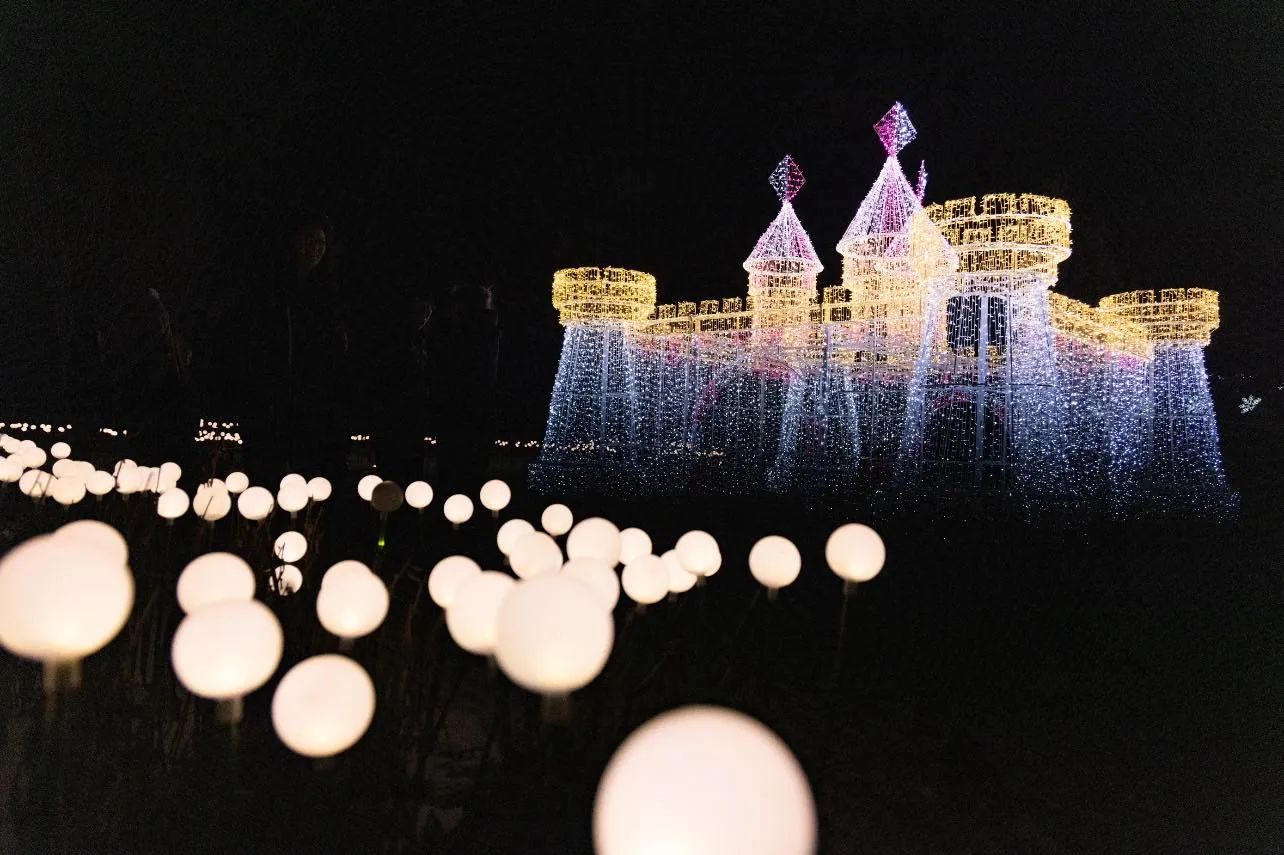 Step Into a World of Wonder: Unveiling the Incredible New Additions at This Year's Holiday Night Light Show!
The air is filled with joy and anticipation as the holiday season approaches. One beloved tradition that brightens up the winter nights and captures the magic of this special time is the enchanting Holiday Nights at ZooMontana light show. And this year, there are some exciting new additions that promise to make your experience even more memorable.
First up on the list of sensational additions is the brand-new map (included below), designed to guide you through the mesmerizing world of twinkling lights and whimsical displays. As you step into this winter wonderland, the map will serve as your trusty companion, revealing the best paths to take and showcasing the absolute must-see sections. With this clever addition, you won't miss a beat and can make the most of your time exploring this dazzling spectacle.
Next, prepare to embark on an adventure that ignites the spirit of a treasure hunt with the hidden holiday hunt! This year, the light show organizers have dreamed up a fun-filled activity to engage visitors of all ages. Set your eyes on the lookout for well-concealed clues and snippets of holiday magic scattered throughout the displays. As you follow around the show, put your detective skills to the test by keeping an eye out for specific icons that will help you successfully complete the hunt.
Another one of the most delightful surprises of this year's night light show is the inclusion of captivating stories that weave through the dazzling displays. As you wander through the twinkling lights, you'll come across QR codes strategically placed throughout the show. All you need is your smartphone, a QR code scanner, and an eagerness to embark on a literary adventure.
Simply scan the QR code, and within seconds, you'll unlock the hidden treasure of a unique and original story. These tales have been carefully crafted to reflect the holiday spirit, embodying themes of love, kindness, and the magic of the season. You can choose to listen to an audio narration as you continue to explore the show or read the story at your own pace and immerse yourself in the vivid imagery created by talented storytellers.
Last but definitely not least, the holiday season is synonymous with creativity and the joy of crafting. From beautiful ornaments to handmade gifts, there's something truly magical about putting your heart and soul into creating something special. And now, at this year's holiday night light show, you have the opportunity to experience the wonders of crafting in a one-of-a-kind activity - Mrs. Claus' Crafts Room!
Nestled within the twinkling lights and festive ambiance inside ZooMontana's main building, Mrs. Claus' Crafts Room is a delightful new addition to the holiday light show experience. And the best part? It's absolutely free! Step inside this cozy, warm space where imaginations run wild as your kids explore a multitude of festive crafts designed to ignite their creativity. From ornament making to holiday card creation, there's an abundance of crafts to choose from. Mrs. Claus' Craft room is not just about creating beautiful decorations, it's about fostering the spirit of giving throughout the community.
There will be so much to enjoy at Holiday Nights, so make sure to get your tickets now at Holiday-nights.com
P.S. Did you know that Holiday Nights has been included on USA Today's nominations list for one of the best zoo light displays across the country?? Click here to read more about this amazing recommendation and to vote for Holiday Nights!