The Joy of Giving | For the Host/Hostess
A HOLIDAY GIFT GUIDE FEATURING THE JOY OF LIVING
During the holiday season, there are multiple parties and all sorts of get-togethers for family, friends, work, and more. These require a lot of effort for the host and hostess; which means that an extra little something to show gratitude is not just good etiquette, but also a good way of showing kindness and acknowledging all of that work. These are our top picks for you to bring to your next holiday gathering that will also support local & small business!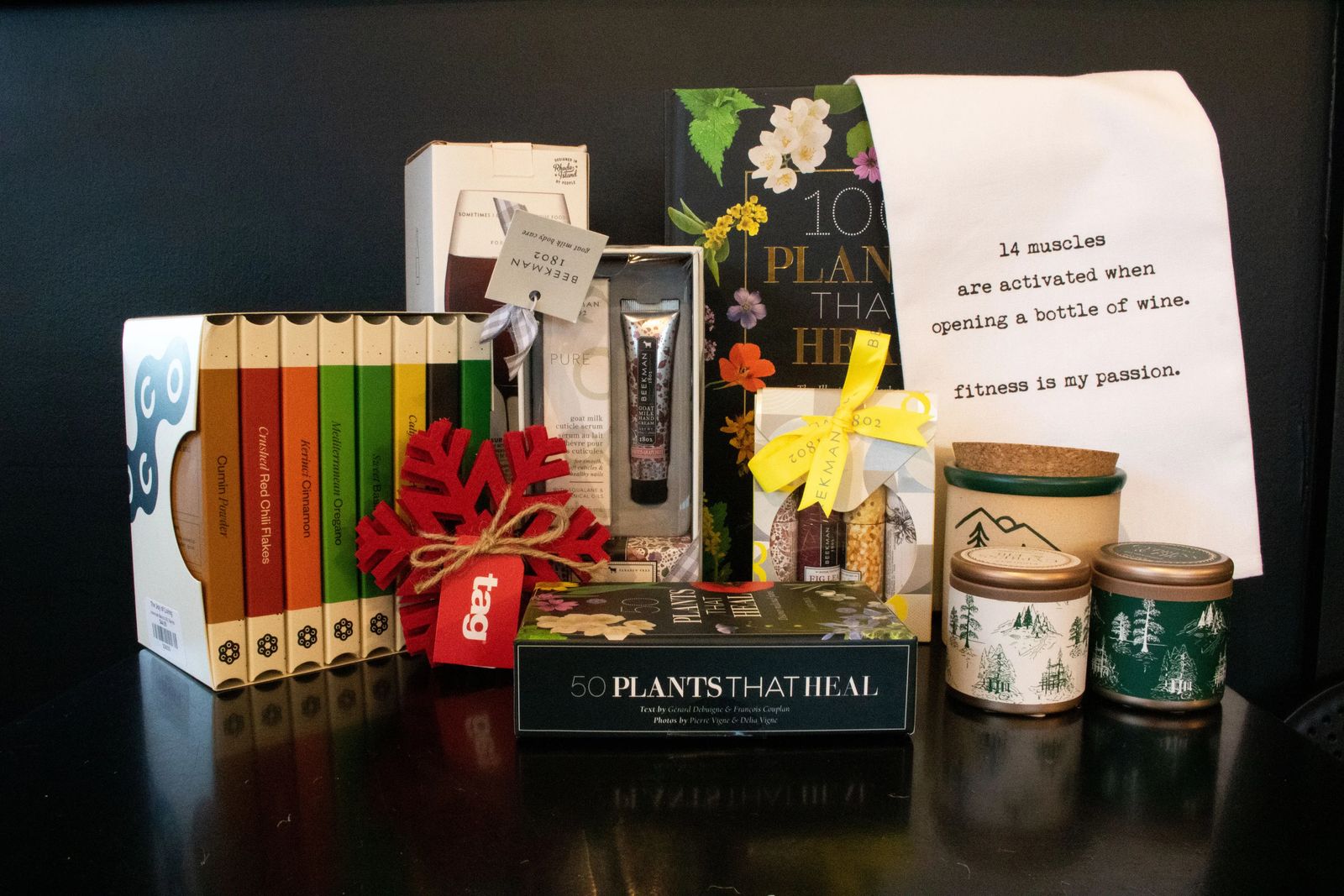 Measuring Wine Glass
This is a wine glass that is functional in more ways than one! It has measurements for 1/4, 1/2, 3/4, & 1 cup... and these measurements translated into "sips." This is the best gift for anyone who enjoys cooking with wine, and even adds it to the food from time to time!
Great to be gifted with the snowflake coaster set! Set of 4 felt coasters that are non-scratch and the perfect addition for the holiday spirit in all decorations.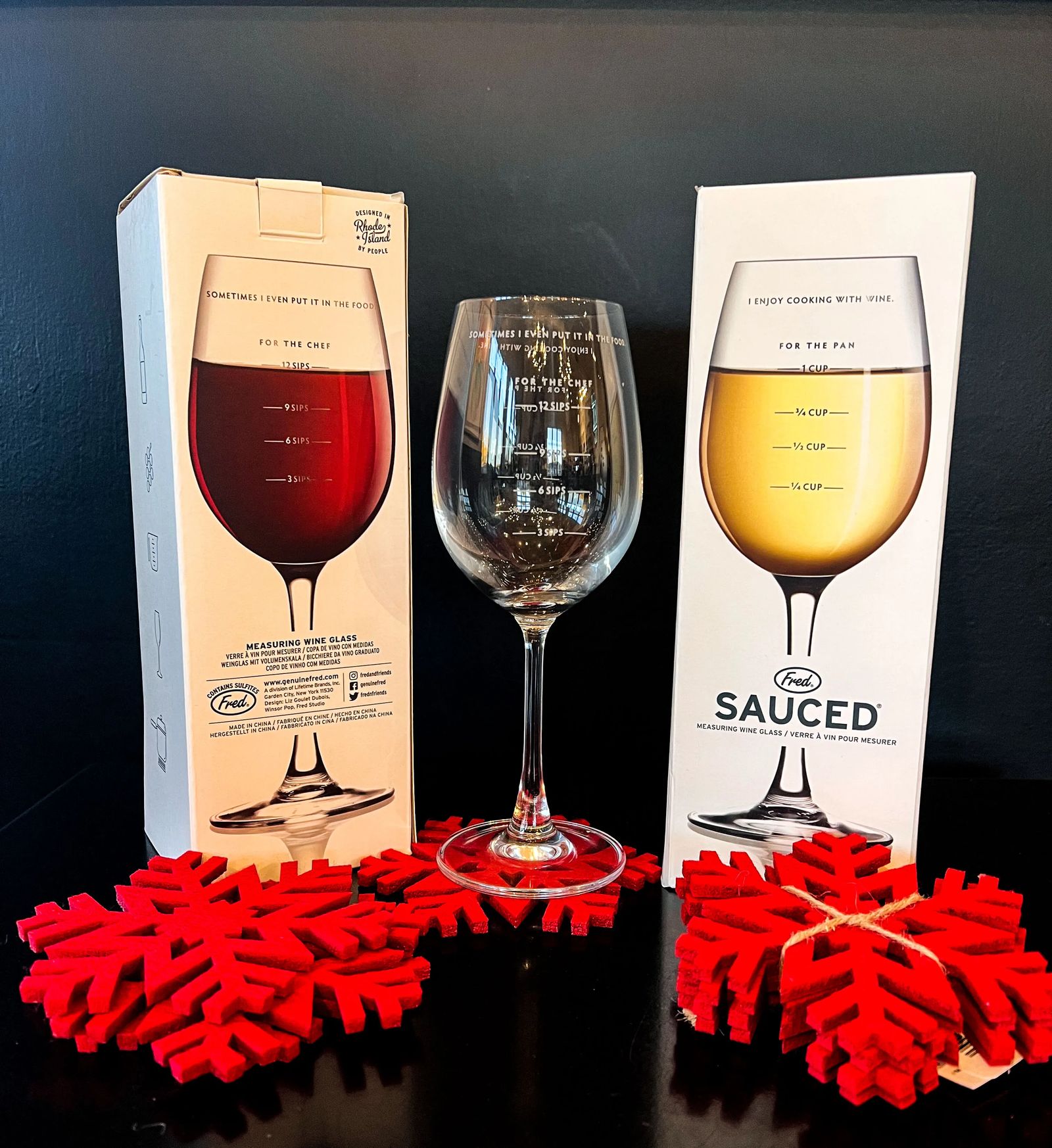 Plants That Heal
Available as a card deck or detailed book of medicinal plants. Discover common medicinal plants and how to use them for healing and self-care with these guides. Also for learning to recognize certain plants and find out about their active components & therapeutic properties as well as learning how to prepare safe and effective herbal remedies at home.
Seasoning Kits
These clever seasoning kits are packaged in stay-fresh pods for perfect flavor and the perfect measurement. Available in multiple varieties including American Basics and Chili Sampler.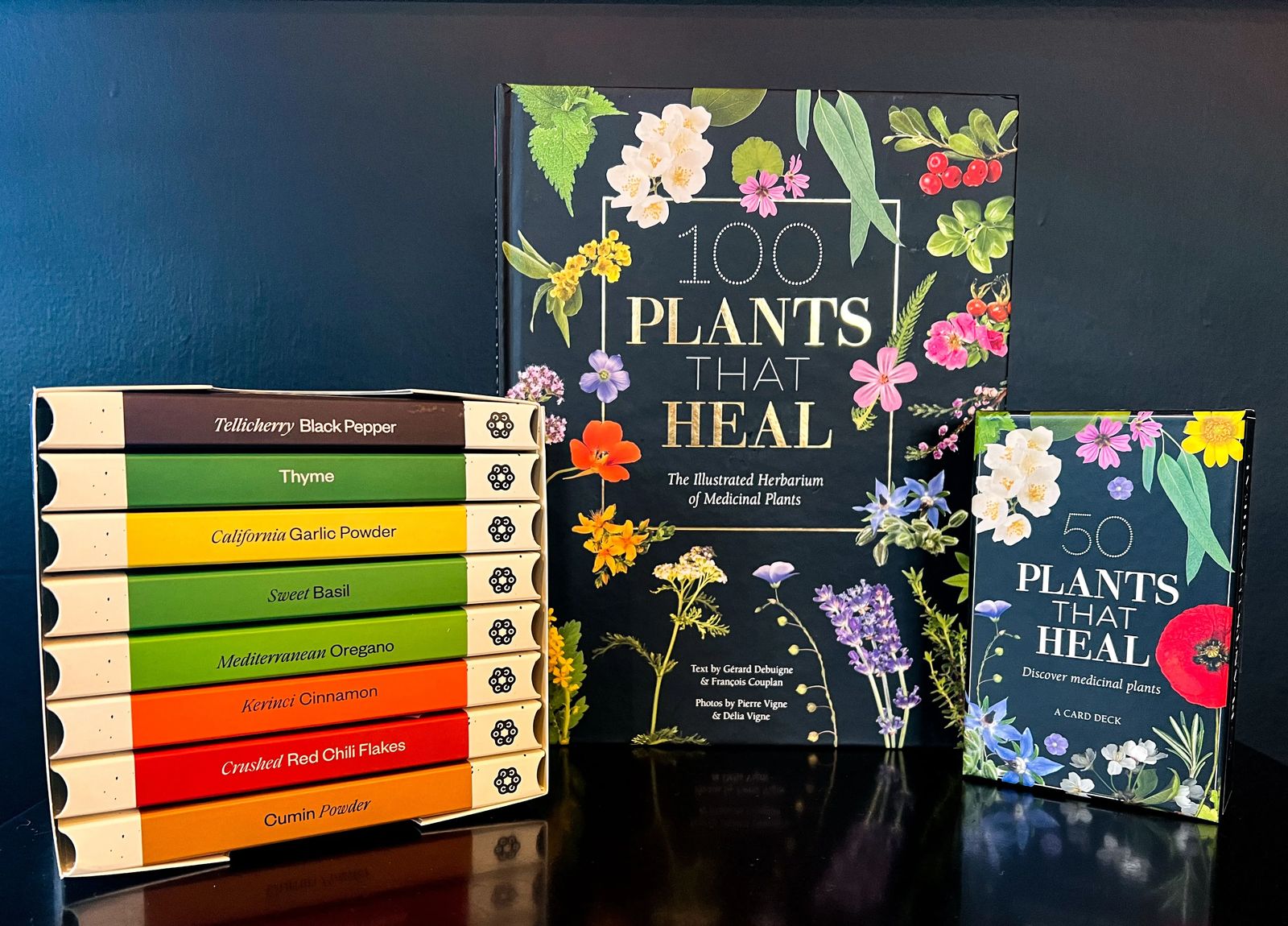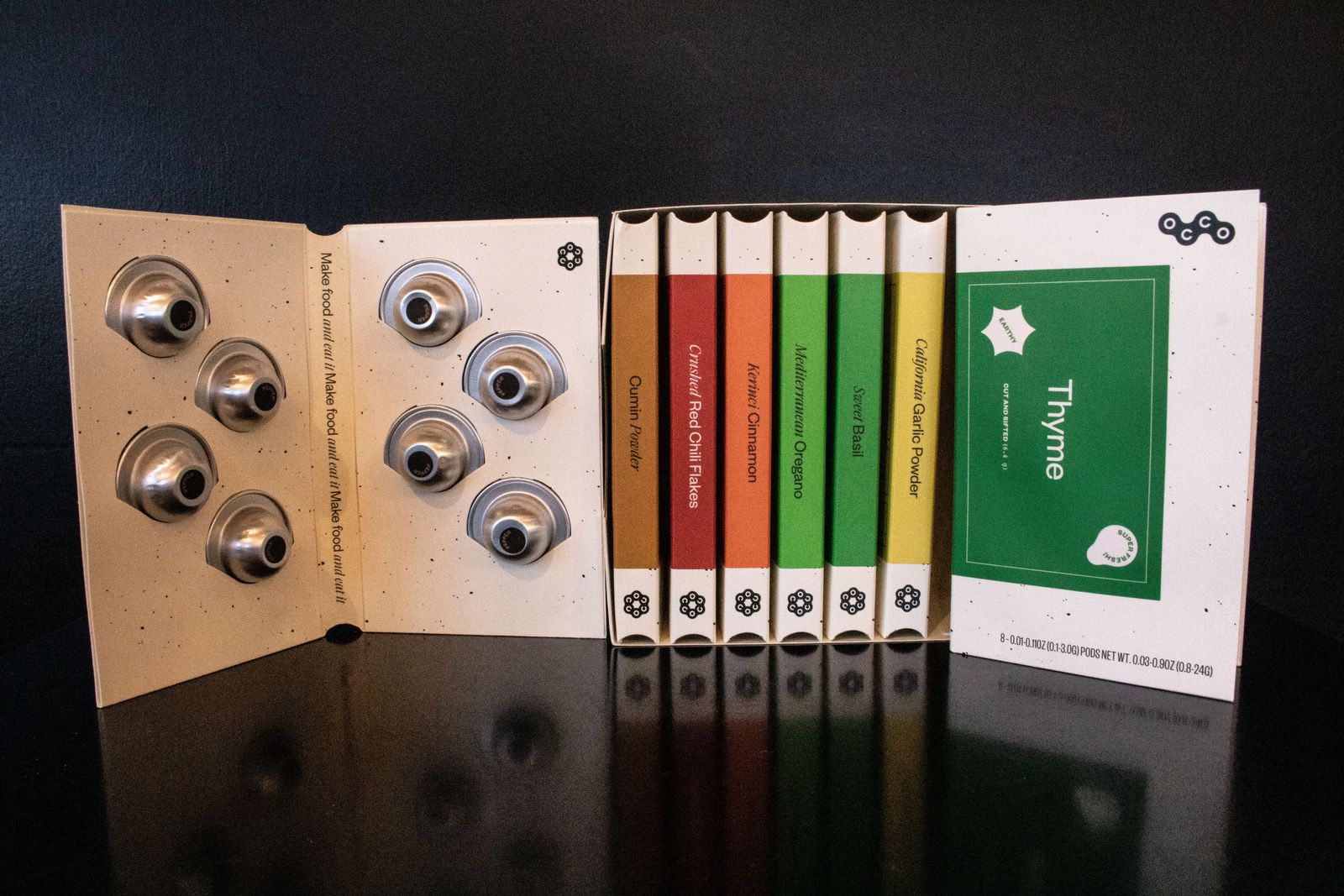 Paddy Wax Candles
These amazing soy wax candles are available in cypress & fir (which smells amazingly like a pine tree forest) in different sizes and container types such as tin or pottery. They are made in Nashville and are also available in incense, diffuser oil, and wood wick candles. The best for holiday-time scents!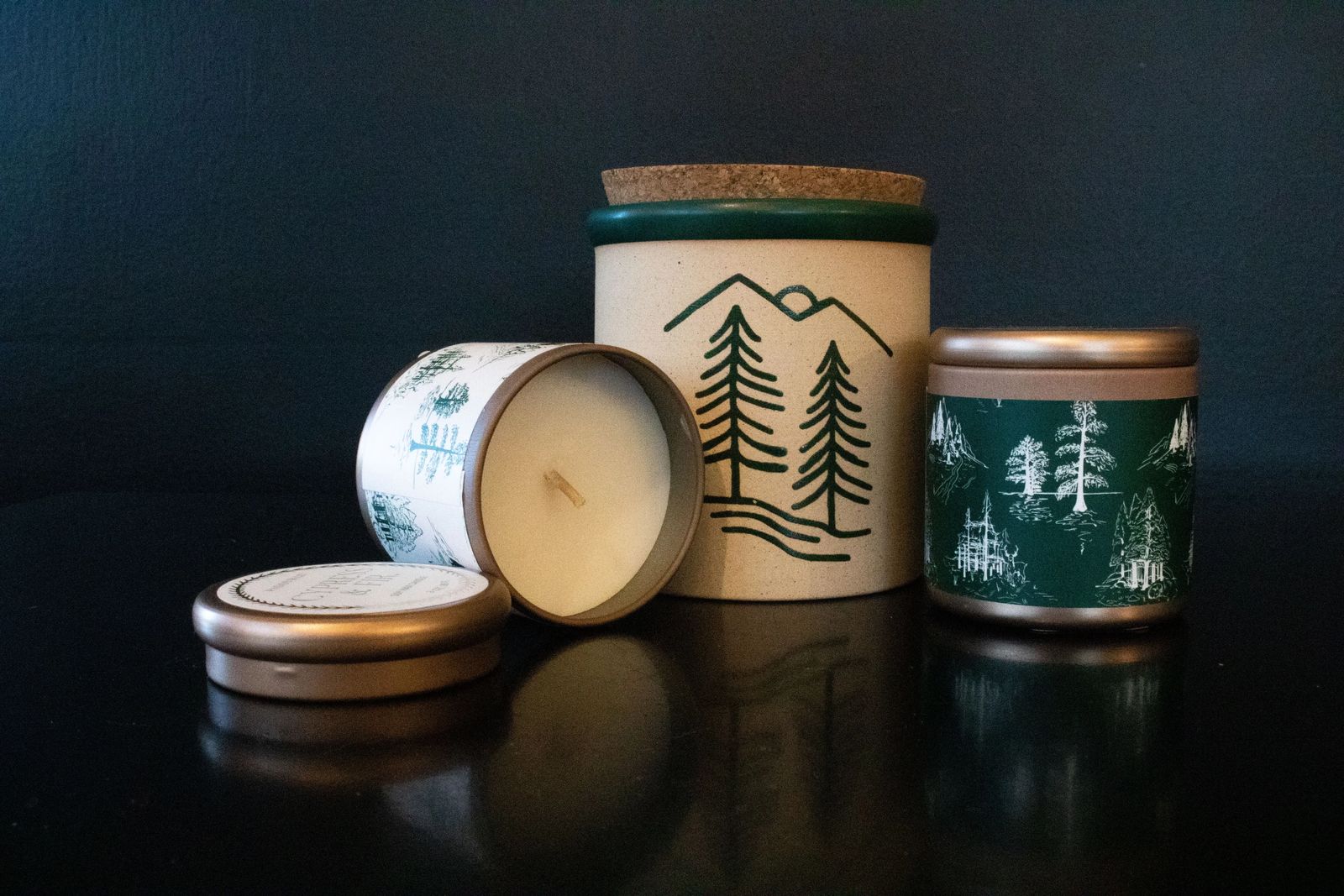 Funny Tea Towels
These towels with numerous, humorous sayings are a fun and unique gift! They are designed and printed in Arizona, 100% cotton, and machine washable. Fun and practical... like the best hostess!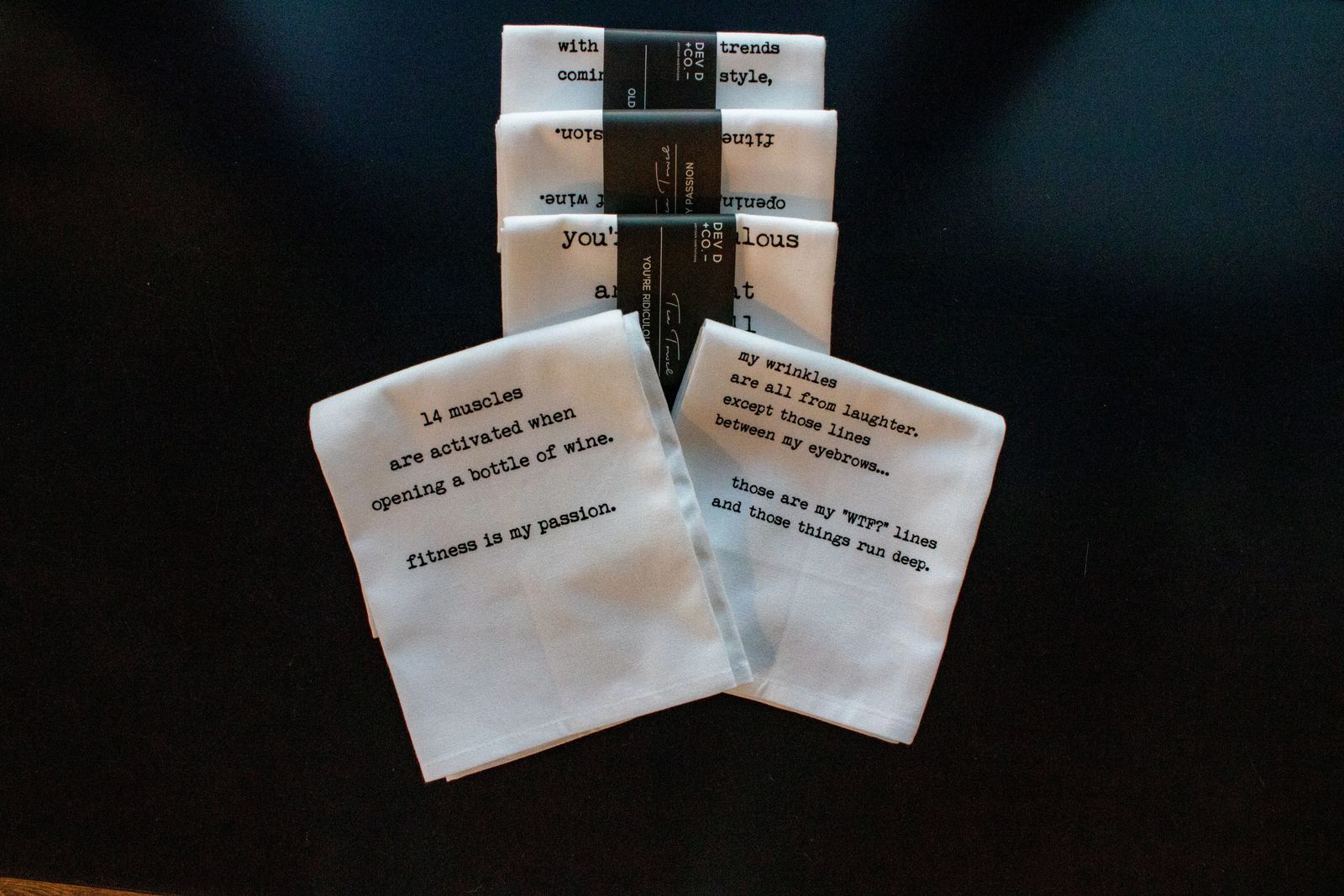 Beekman Goat Milk Gift Sets
Options for sets include: Body Care, Lip Balm set, and more! Products are made in the USA and cultivate beautiful skin. Great option for sensitive skin as well... and a lot of skin needs more t.l.c. in the Montana winters... especially after the hard work of hosting a holiday get-together!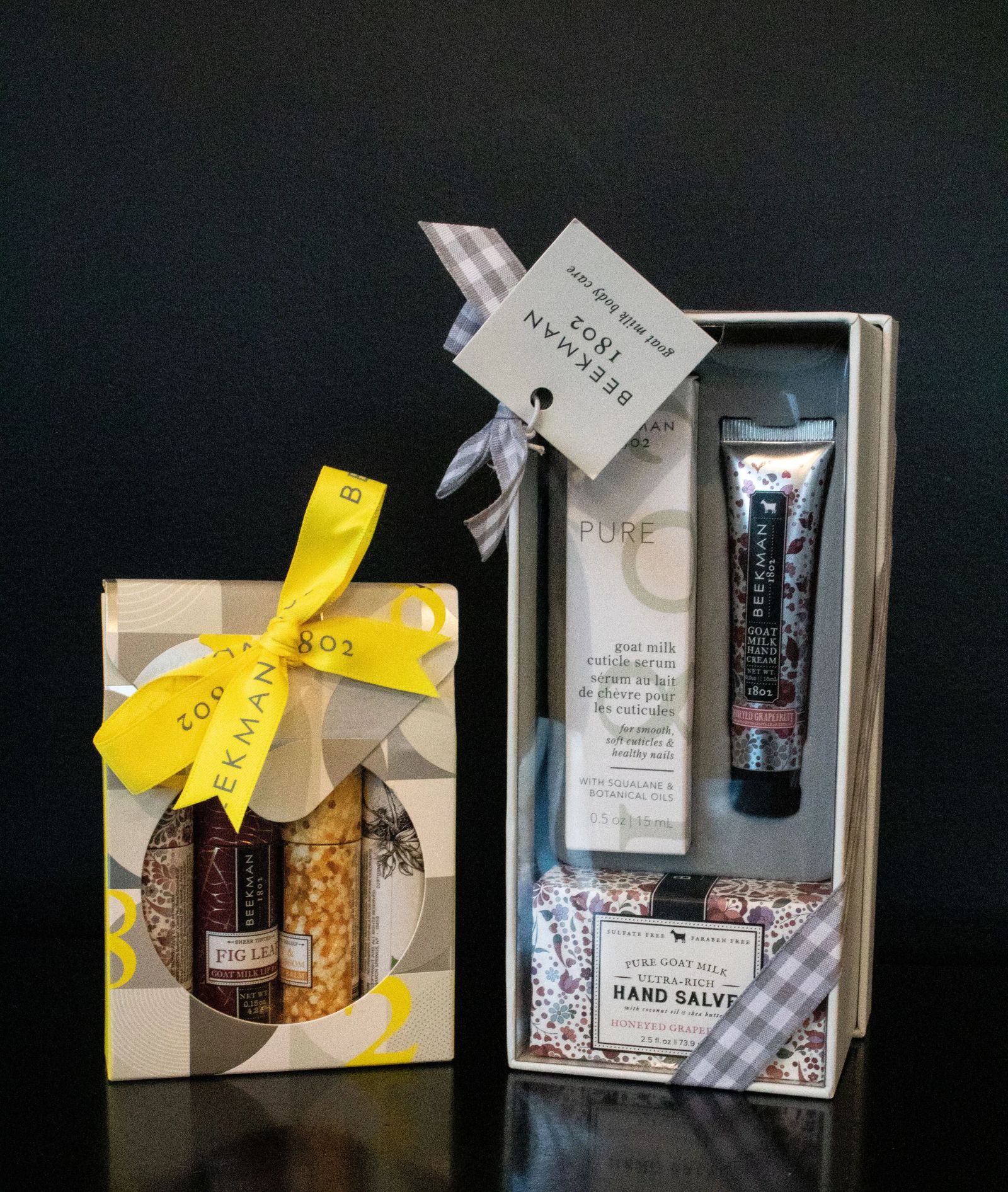 Don't see the perfect hostess gift? Then a Joy of Living gift card is always a great and thoughtful idea for your next gathering! Happy shopping and happy holidays!