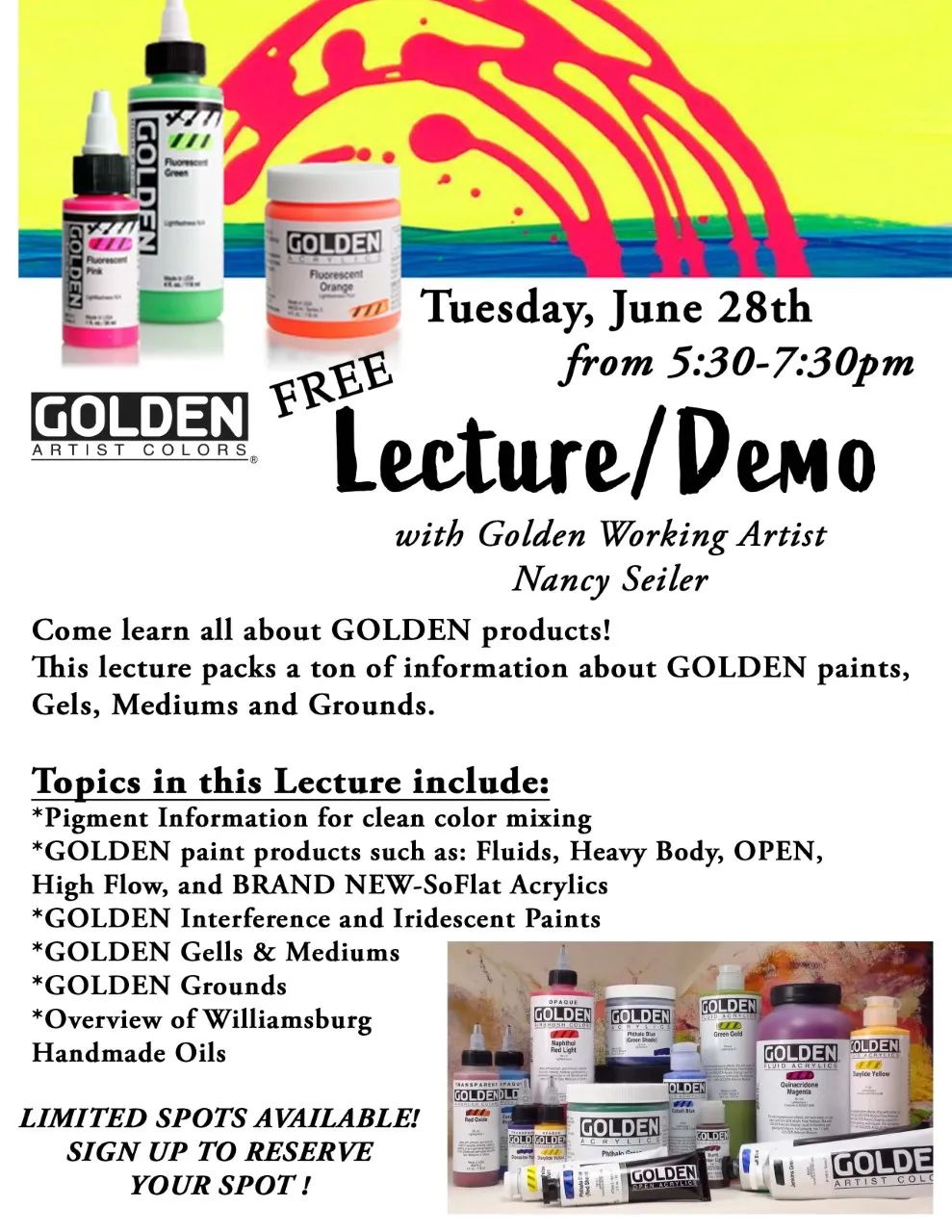 Free GOLDEN A to Z of Acrylics Lecture/Demo with GOLDEN Working Artist, Nancy Seiler
jun 28, 2022 at 5:30 PM
*Limited to 40 people*
This lecture packs in a ton of valuable information about GOLDEN Acrylic Paints, Gels, Mediums, and Grounds and how they can be used to feed your creativity. Attendees leave with an array of free products, literature, and enthusiasm to explore the extensive potential of acrylic painting!
Just some of the topics covered in this lecture/demo:
• Pigment information for clean color mixing
• GOLDEN Fluids, Heavy Body, OPEN, High Flow, and the NEW SoFlat Acrylics
• GOLDEN Interference and Iridescent paints for unusual effects
• GOLDEN Gels & Mediums for sculptural effects and texture
• GOLDEN Grounds to create contemporary surfaces for painting, drawing, pastel, and mixed media
• Overview of Williamsburg Handmade Oil Colors and QoR Modern Watercolors
Nancy Seiler has taught classical botanical illustration, nature journaling, and watercolor and acrylic painting techniques since 2003. As a GOLDEN Working Artist, she presents lecture/demonstrations and workshops in Southern California and Montana. Seiler has exhibited her acrylic paintings and botanical illustrations since 2002.