Etchr Watercolor Starter Kits
One of the best parts of working in an art studio, other than being able to make art and bask in the glow of incredible artistic talent around you, is having access to…art supplies! And not just your run of the mill art supplies. No, no. We are talking real quality stuff here. The kind of supplies you'd risk taking a second mortgage out on your home for. Ok, ok…maybe you wouldn't go that far. But, you might at least go without your morning mocha latte or skip a dinner out a time or two for them. Trust me. Quality art supplies are worth the price you pay.
Some of the best products we carry here in the studio have to be our Etchr line of sketchbooks and watercolor paints. Walking past our display with all those lovely shades of color and pure white pages staring back at you is a practice in self control. Every. Single. Day. I really should get a medal for the restraint.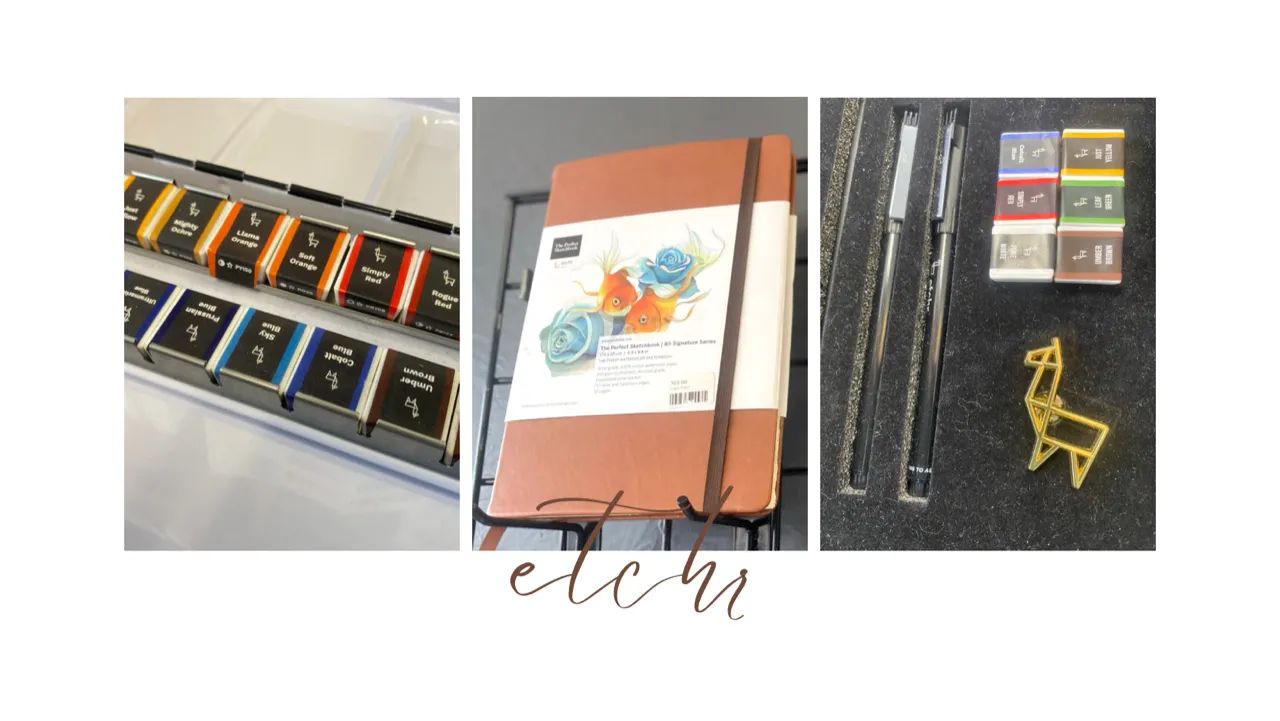 We believe art makes the world a better place. – Etchr
If you haven't heard of Etchr before, they are a fairly new company founded in 2017 by Simon Frisby, Yan Zhu and Darren Yeow. They originally started their business designing the perfect art satchel to carry your art supplies around in and have since then been expanding their brand into sketchbooks, watercolor paints and more. Daniel Brady with Jackson's Art has an amazing interview with them about how they got started. If you are interested in reading more about their founding story, you can read that here.
For us at Crooked Line Studio, partnering with such unique and quality designed products was a no-brainer. These guys know exactly what they are doing. Not just in the value of their products and the ease you feel using them, but also because this company offers online art instruction for anyone interested in learning to make art, something we at Crooked Line are most passionate about.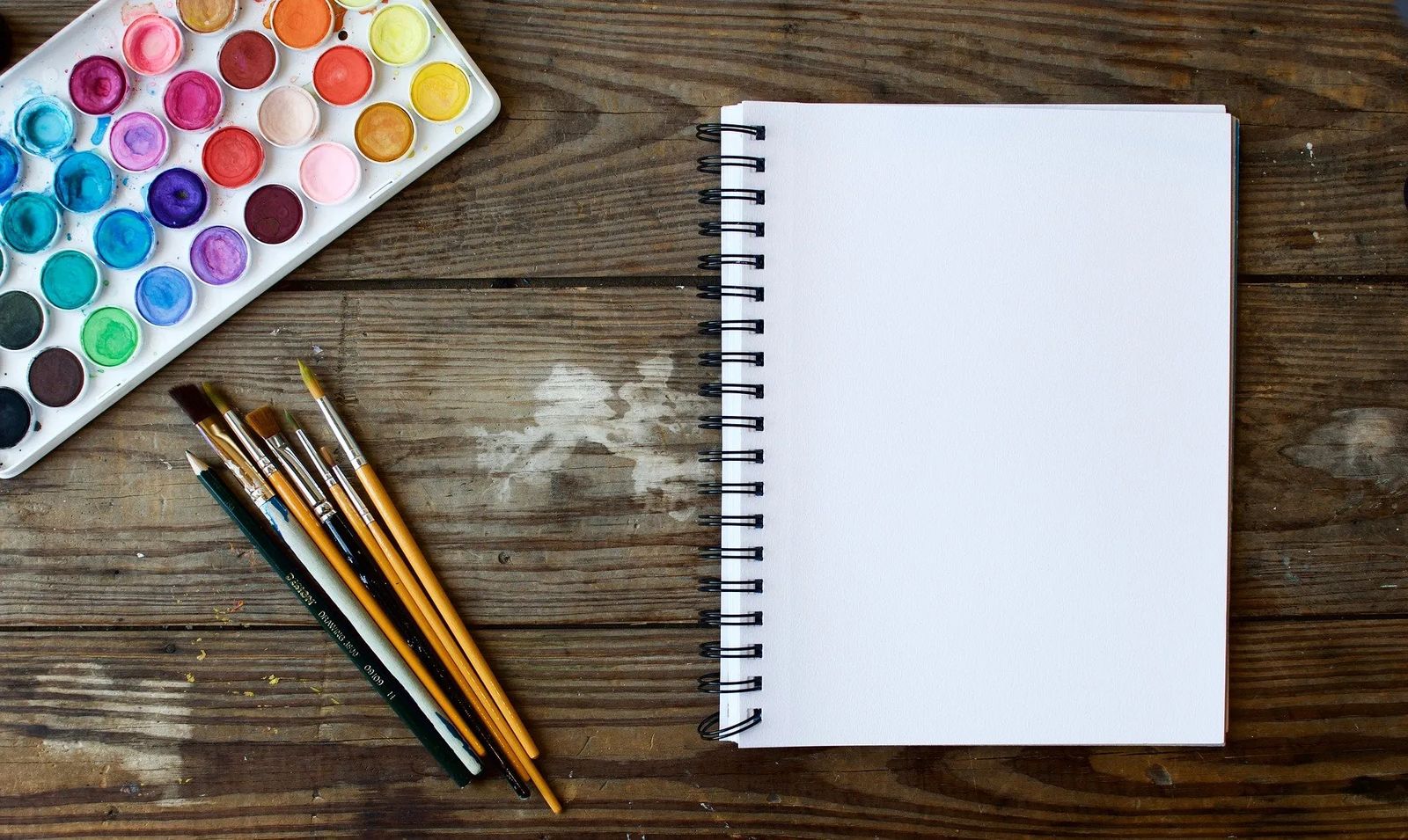 Every product designed by this company started with an artist-from their bags to their sketchbooks to even their porcelain mini palettes-and were built to get quality designed products into the hands of people everywhere. Designed by artists for artists. It doesn't get any better than that.
Which brings me to one of their newest products, their Etchr Starter Kits. These beautifully put together watercolor kits are packed with everything you need to start your watercolor journey. Not too much, but not too little. The kits include two different size round brushes and a flat brush. Two Etchr graphite pens, watercolor paper and a limited palette of paints (Cobalt Blue, Simply Red, Just Yellow, Leaf Green, Umber Brown and Pure White) to use. Our starter kits also get you access to an Etchr Studio beginner watercolor workshop.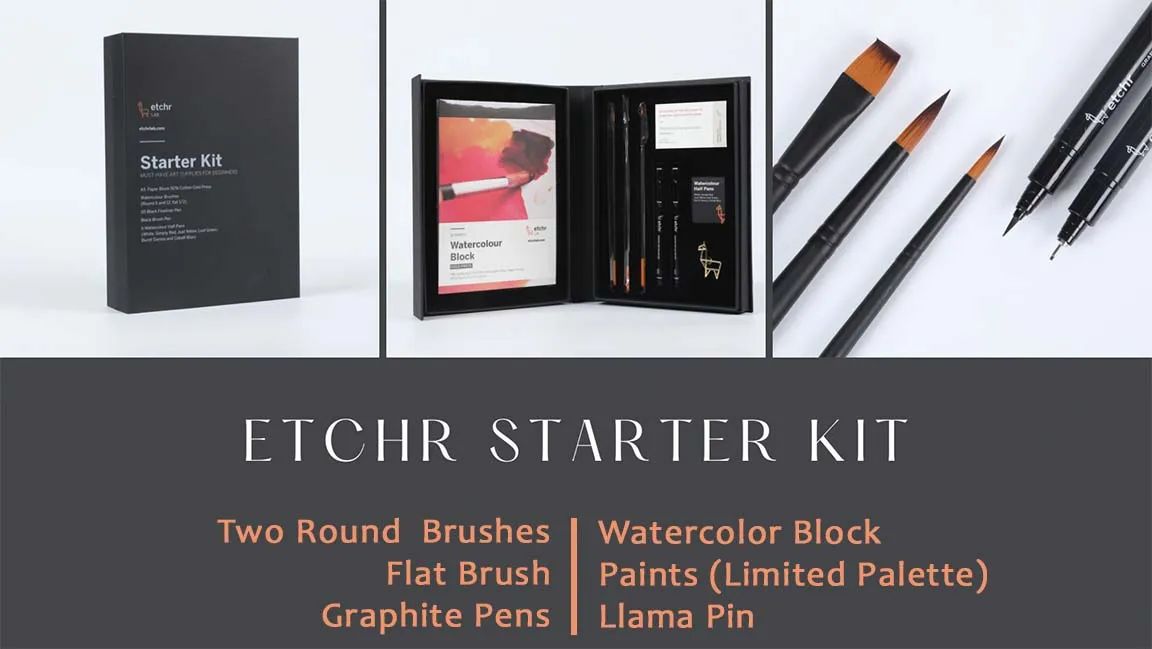 PLUS! Buying an Etchr Starter Kit from us at Crooked Line Studio gets you an online code to one Etchr beginner watercolor class.
Their website Etchr Studio is an AMAZING collection of artist tutorials on any subject you'd enjoy learning to paint (our own Doodlen Dan is an Etchr teacher on there too!). From pet portraits to florals to landscapes as well as Live videos they put on daily; you can learn to paint from the comfort of your own studio (or aka kitchen table…wink, wink). Or pack up your supplies and come paint with us here! These kits are designed for on the go too.
As an avid oil painter myself who's only just beginning her journey into Watercolor World, I can say with first hand experience; these kits are definitely the way to go. Etchr makes painting a joy. As it should be. If you aren't enjoying the supplies you are spending your hard earned coffee money on, what's the point?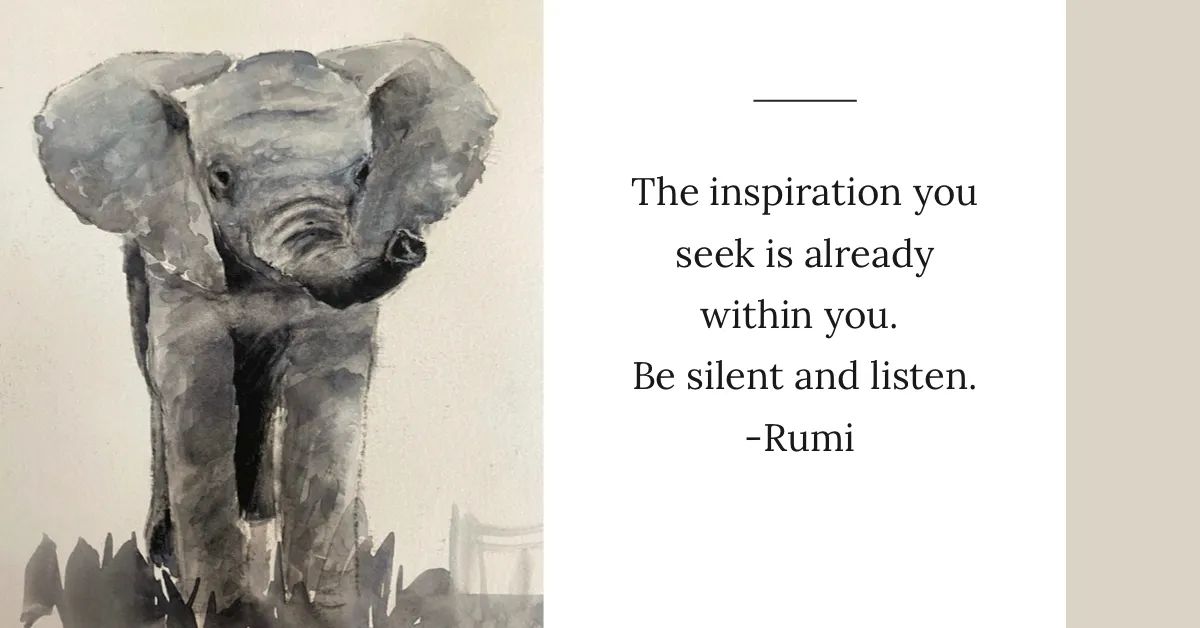 It is never too late to try learning something new.
I'll tell you what the point is. The point is to invest in yourself and your passion to create. If you have really been wanting to learn to paint, don't waste your newfound joy on products which will only discourage you. Invest in a company who will show you how to enjoy every moment spent learning with them to the fullest. Investing in Etchr will be worth every penny (and every coffee sacrificed).
If you're interested in getting one of these kits from us, bring a printout of this blog and we'll give you 25% off your purchase of one of our Etchr Starter Kits. When you are ready to bring your newfound love for watercolors out into the open, we'll be here at the studio waiting to see what you've learned.
Your watercolor dreams are waiting.
Crooked Line Studio Votarient (isn't this just the most amazing word! = Ardent Supporter)
Brittney Hernandez