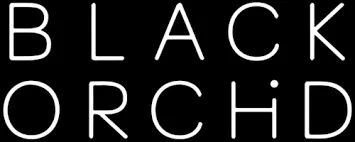 Black Orchid: What We Are All About
Now that you know "who" we are, we can delve into "what" we are.
At Black Orchid Yoga + Cycle, we work tirelessly to ensure that your experience is unlike what you will get at any other fitness studio. Our vibe and our "family" are what raises the bar and sets us apart. We are contemporary, a little edgy and we like it hot. Although we offer a variety of classes for members of all fitness levels, there is one thing that our classes and instructors consistently deliver - passion. Our class offerings include both heated yoga and heated spin, as well as more advanced classes such as shape and core conditioning.
If you are a passionate yogi, you have likely noticed the effects the practice has had on your overall health—maybe you're sleeping better, getting fewer colds or maybe you just feel more relaxed and at ease. All in all - these benefits can lead to higher productivity and better mental health. Overall - yoga has positive benefits for mind, body and soul. For your mental state, yoga improves your mood, helps you focus and gives you peace of mind. For your soul, yoga relaxes your system, maintains your nervous system, helps you sleep deeper, increases your self-esteem, gives you inner strength, connects you with guidance, builds awareness for transformation, benefits your relationships, helps you serve others and encourages self care. And of course your body has benefits too. Generally these are the benefits that people associate with yoga - improves your flexibility, builds muscle strength, perfects your posture, prevents cartilage and joint breakdown, protects your spine, betters your bone health, drops your blood pressure, regulates your adrenal glands, lowers blood sugar, improves your balance, releases tension in your limbs, boosts your immune system functionality, gives your lungs room to breathe and helps to prevent digestive problems.
Aside from our yoga studio, we also have a cycle studio just across the parking lot. Cycle is a fantastic way to increase your cardio and complement your yoga practice or weight lifting. Beyond that - our classes offer more than just your typical cycling benefits. Our coaches are trained to offer a full body workout with the use of active drills, weights and increased heat. With top-of-the-line bikes and an incredible sound system, the "Arena" offers an experience that indoor cyclists cannot find anywhere else. Much like yoga - cycling offers benefits both physically and mentally. Physically, there is of course the cardio aspect, plus increased core strength, improved posture, better coordination, reduced risk of disease, and added strength in your legs and glutes. However, there are mental benefits as well. There is the serotonin boost that comes with physical activity and endorphins, plus increased mental toughness.
However, there are a few things that really differentiate the classes at the Arena from other indoor classes. We already mentioned the passion - so beyond that, our instructors step things up by adding weights, fun drills, heavy climbs, quick runs, light effects and a little extra heat. The "show" is half of the experience. Creating a class that is challenging for the students, but is also fun is the goal. And honestly - our instructors understood the assignment.
So we've convinced you to take a class. You're feeling excited and you're ready. Now what?
If you're a first time student - we'd love to welcome you to our not-so-little Black Orchid family. The first step is downloading our app. It's easy. It's free. Next, create your account and browse our class options and membership packages. We do offer a new student special of 20 days unlimited for $20. It's a one-time only deal so you have the opportunity to try different classes and instructors. From here - it's easy. Pick a class and sign up. For yoga, we offer towel and mat rentals to ensure that you're taking class with the proper equipment. As for cycle - we require that you have clean, indoor tennis shoes. Or - if you are already an avid rider - our bikes are compatible with SPD cycling shoes. For either class type, we ask that you show up 15 minutes prior to class. This gives the instructor the best opportunity to welcome you and make sure that you are ready for class. Finally, our highest priority is that you enjoy your class - you make the adjustments for your body, and you really concentrate on YOU.
If you have any questions on memberships or taking classes at Black Orchid - feel free to email our studio coordinator Hayley at hayley@liveblackorchid.com. We can't wait to see you.