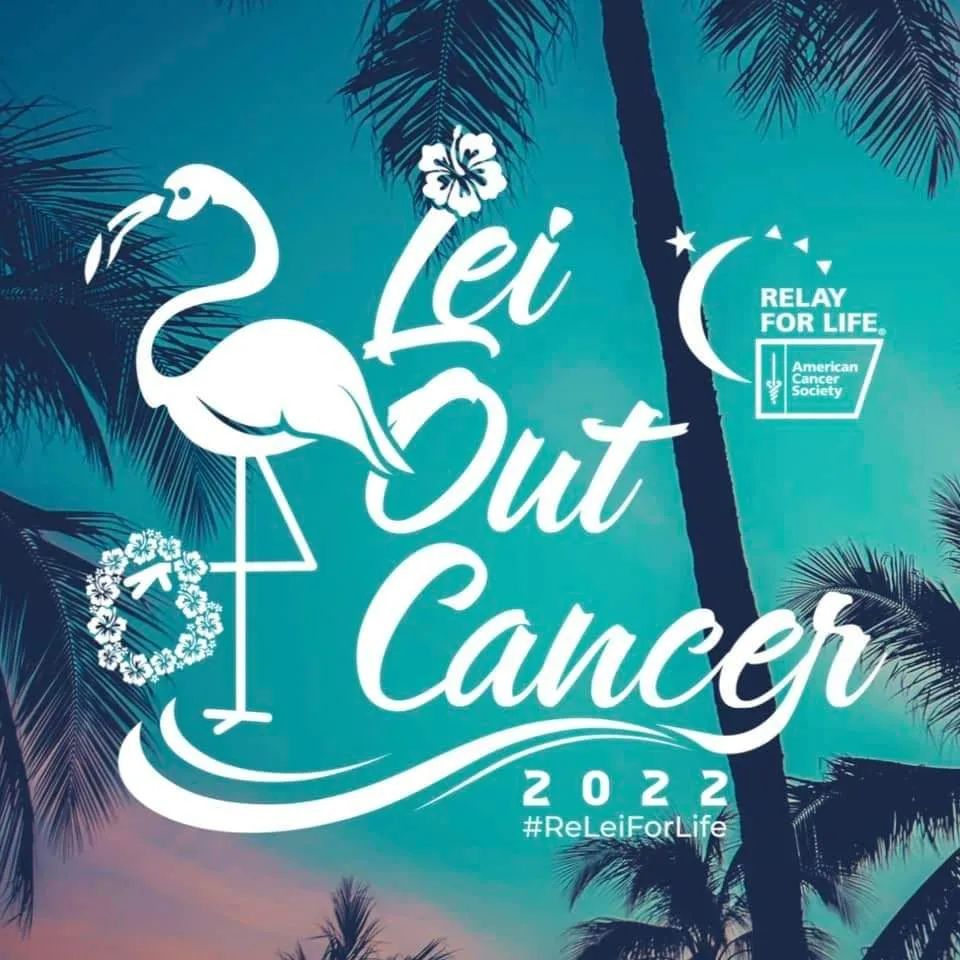 An Inside Look at the 2022 Relay for Life with Guinevere Ayers & Justin Hutchinson
The 2022 edition of Yellowstone Relay For Life is back on the track at West High School. After two years of socially-distanced events along 24th Street West, Yellowstone Relay For Life is returning to an in-person event around the track on Friday, July 8th. To create or join a team, purchase a luminaria, donate, find fundraising events, or any other information, you can visit YellowstoneRelay.org. You can also follow them on Facebook "Relay For Life of Yellowstone" or on Instagram @relayforlifeyc.


We got a chance to sit down with this year's event co-chairs Guinevere Ayers (Billings Clinic Digital Marketing Specialist) and Justin Hutchinson (Producer of The Big J Show on Hot 101.9) and chat with them about their involvement in Yellowstone Relay For Life over the years as well as what to expect at this year's event.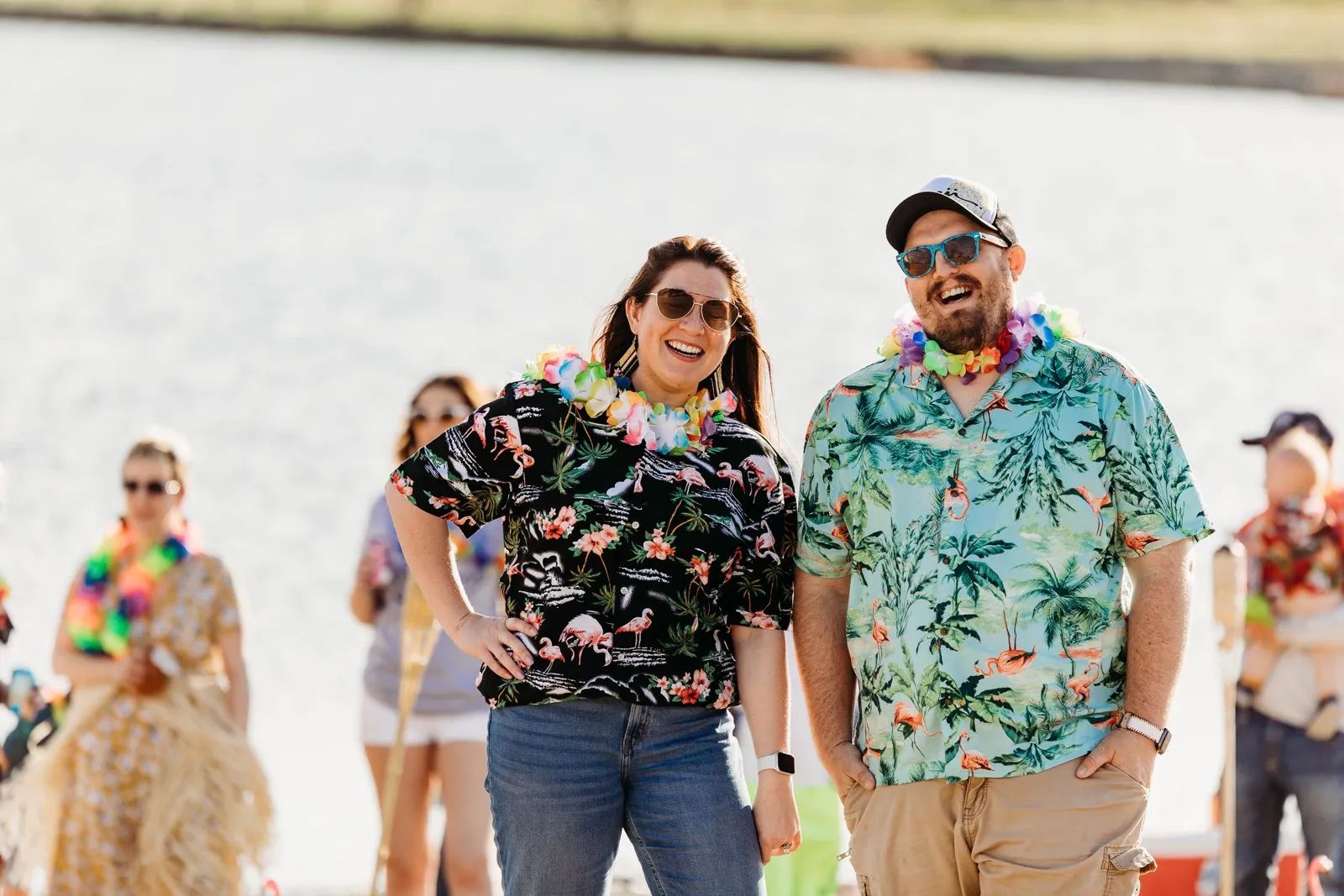 Hello Guinevere and Justin, thanks for taking time to chat with us! How long have you been involved in Relay for Life and what got you started?


Justin: I have been attending Relay For Life events for years because of the radio station's involvement with Relay. I looked back through my social media pictures and I found one from 2011, but that definitely wasn't my first Relay! I joined the marketing committee as the social media guy in March 2015. This will be my 8th event as part of the team! I was asked to join by my friends VickiLynn and Megan and I've been hooked ever since.


Guinevere: I've known about relay for life most of my life and attended my first event in college and felt super connected to the mission. After coming back home to Billings I was asked to volunteer in 2015 by the amazing VickiLynn and Megan and I had the privilege of running the Jumbotron (so much power, let me tell you) thankfully they invited me to join again the next year and the rest is history! So excited to be heading into my 8th event season.


8 years of doing Relay together! Wow! What is something you learned to do because of your involvement?


Guinevere: The thing I've learned most in relay is that relationships are invaluable. The people and connection you create through relay is truly like nothing else I've ever experienced. The way our community, volunteers, and teams work together to bring an amazing event to life while also having fun is something truly special and I will it cherish forever.


Justin: I think one of the biggest things I learned to do is ask people for money. It's one of my least favorite things to do, but through my team's own fundraising and having to try and help get sponsors for the event I've realized that people really want to help and really want to donate to causes that mean a lot to them. We live in an amazing community that loves to give and I think having a passion for a good cause inspires people to want to help that cause too!


We really do live in a great community. What brings you back year after year to volunteer?


Justin: I think, like Guin said, the relationships! I've got to meet a lot of really cool people and doing Relay each year let's me reconnect with them. I also think it's really important to find some way to give back to the community. Everyone has their own special talents and using those superpowers for good is always worth it, it's always fulfilling.


Guinevere: Yes, exactly, I couldn't say it any better! I also think another piece too is connection to the mission. I lost my grandma to pancreatic cancer and recently lost another family member. I couldn't do anything to help then, but volunteering and helping raise funds to hopefully make the next breakthrough in cancer research so someone else's family doesn't have to feel that loss and pain, is something I can do now.


We see on your social media the hashtag #WhyIRelay quite a bit. That is clearly your why, correct?


Guinevere: Oh yeah without a doubt, but I also relay for every single person who comes to relay. Seeing the survivor lap and experiencing the Luminaria Ceremony every year always makes me emotional. Cancer touches and changes so many lives and it's pretty powerful to see all of these people across our community come together to embody and share hope.


Justin: I'd be remiss if I didn't also mention my why here. I've always had people around me that were affected by cancer, but I didn't have a lot of recent exposure close to me. I used to say that I Relay sort of selfishly, so that when something did happen to those close to me, we would be closer to a cure or easier treatment for many cancers. However, over the last few years, those close to me have been hit hard. My wife's mother and father both passed away and watching that from a front row seat has given me a reinvigorated passion for Relay. I've also had several close friends lose one of their parents to it. Next week B365 is going to share a story from one of my good friends, whose mother passed away two years ago.


One of my favorite parts of Relay For Life is that Luminaria Ceremony you spoke of. It's so beautiful to see those luminarias lit up. But also if you've never been to Relay For Life, there is a lot going on the whole night! Usually there is walking, live music, and beautiful stories of hope and courage. What can people expect for this year's event?


Justin: There is so much happening, like you said. It's truly a night to "Celebrate, Remember, and Fight Back." There is a survivor celebration that leads into our survivors taking a victory lap that kicks off the night and that's always amazing. We also have live music, food trucks, and a great theme: Lei Out Cancer. We encourage all participants to dress the part and really embrace the theme!


Guinevere: Yes, please we want to see all the Hawaiian spirit! We're even bringing back a decoration contest for best campsite decor. Another fun thing we're doing this year is the ReLei For Life After Party presented by our incredible sponsor, Fuller Family Medicine!


Justin: Yeah I'm really excited about that After Party! I've put a lot of work into that and I am really excited with how it's coming together. Kids will be able to enjoy the movie Moana and if dancing and singing is more your speed, we are having a silent disco. If you've never seen one of these, you have to check out videos online! It's so much fun and we think it will be a great addition to this year's event.


That does sound like a blast! Well thanks for taking time to sit down and talk about Relay For Life with me. Is there anything else you'd like for people to know?


Guinevere: You bet, thank you so much! One thing we love to remind people of is that Relay is totally free and everyone is welcome to attend. You don't have to sign up, but we love it when you do! You can create a team or just sign up as a participant. When you do you can unlock your profile and start fundraising, compete against other local teams for cool prizes, and get the inside scoop on all things Yellowstone Relay For Life. Check out YellowstoneRelay.org to get signed up any time.


Justin: Everyone is invited! Seriously! It's not an exclusive event, it's not just for people that did fundraising or for cancer survivors, it really is an event for the whole community! We want to see everyone out walking around the track at West High School on Friday, July 8th. Our gates are open for everyone to come by around 4, with things really kicking off at 6:30 with the survivor lap. We hope to see you there and can't wait for you to join our Relay ohana. Aloha!